Active volcanoes, rolling hills and perfect beaches complement bustling cities and must-see sights
The North Island may be smaller and more populous than its southern neighbour, but it's still jampacked with natural wonders and magical landscapes.
The island is a geothermal wonderland – there are around 50 volcanoes in the Auckland area alone. Rotorua's intense geothermal activity, sitting within the Pacific Rim of Fire, involves giant geysers and bubbling mud pools. There's no shortage of natural hot springs to soak in, or even an outdoor healing mud bath at Hell's Gate.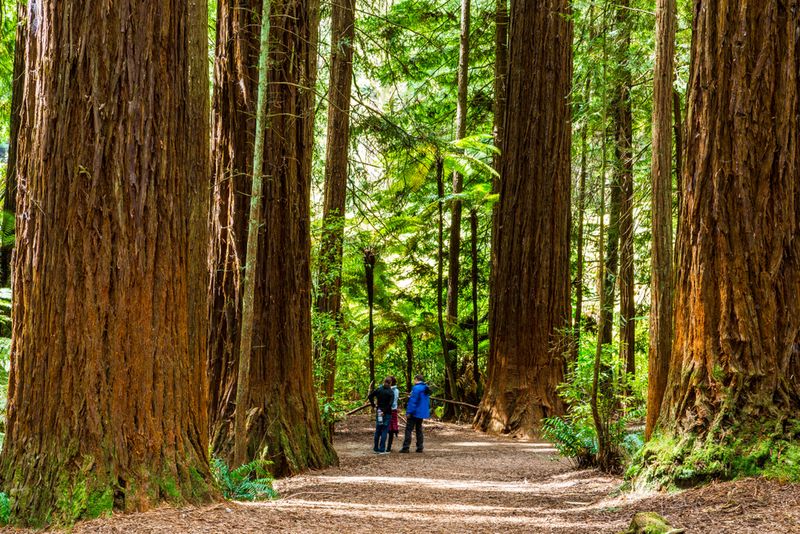 As well as Rotorua's many popular lakes – especially Lake Tikitapu, known as the Blue Lake – another natural beauty is the spectacular Redwoods Forest, with its extensive network of mountain biking and walking tracks.
The South Island may have a reputation for adventure sports, but whitewater rafting is popular in places like Lake Taupo, the Bay of Plenty and here on the Kaituna River in Rotorua, where adrenaline junkies can drop off the world's highest commercially raftable waterfall.
Rotorua's incredible landscapes and sites have a rich Māori history, and the region is the perfect place to experience the traditions, culture and the spirit of manaakitanga (hospitality) with Aotearoa's indigenous Māori people. The Mitai Village in Rotorua is an in-depth experience, with performances and a traditional hangi dinner.
In the cities, get a taste of Māori culture at Wellington's Te Papa museum or Auckland's annual Matariki Māori Film Week.
At the island's southern tip, the quirky New Zealand waterfront capital of Wellington is regarded as the country's culinary capital, serving up good food and craft beer along with its creative and cultural buzz.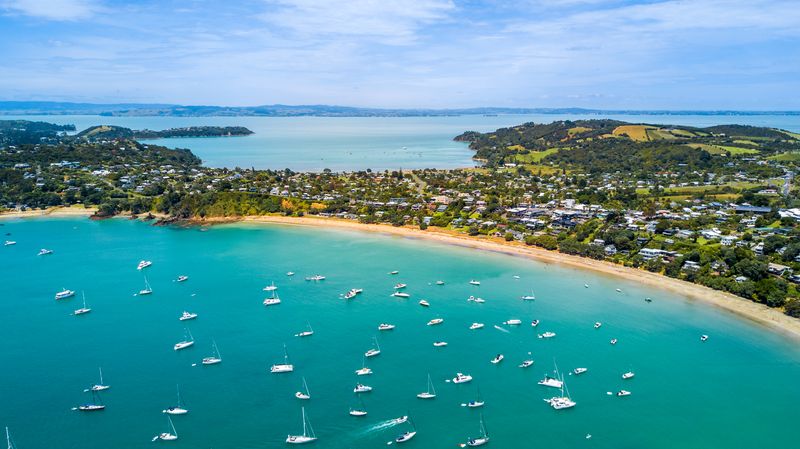 Auckland is the nation's biggest city, serving up top notch shopping, culture and food, but it's still a stone's throw from beautiful coastline and natural wonders. Waiheke Island – a favourite weekender for many Aucklanders – is a short ferry ride away from the harbour city and boasts fabulous wineries, beaches and a bohemian charm.
The subtropical Bay of Islands in the far north boasts secluded beaches and coves perfect for swimming, surfing and scuba diving. A popular way to view the dolphins, whales and other marine life around here is on a cruise, winding through the islands and taking in sights like Hole in the Rock.
The beaches are also terrific on the Coromandel Peninsula, an easy drive from Auckland. Hikers love Coromandel Forest Park, especially the Billygoat Circuit that takes about four or five hours, and the two-hour coastal walk into Cathedral Cove to see the grand limestone archway.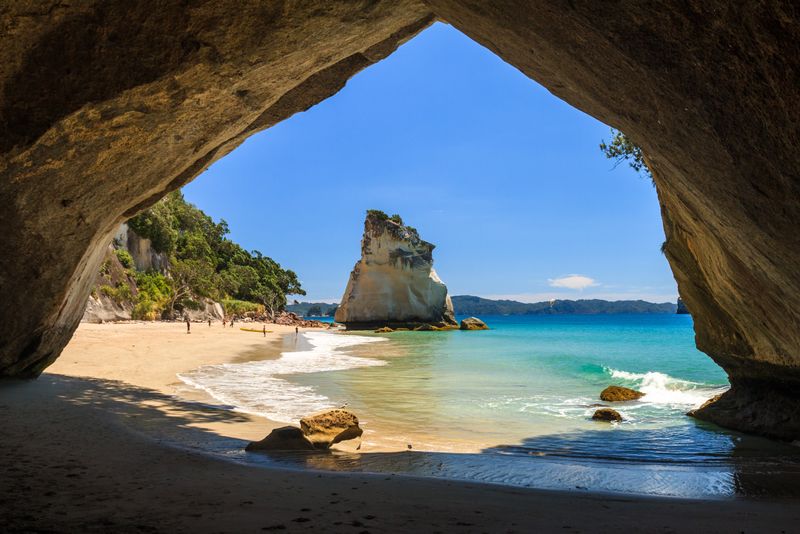 At Tongariro National Park, the country's oldest national park that covers dual World Heritage areas, the one-day Tongariro Alpine Crossing hike traverses a stunning volcanic alpine landscape, from ancient lava flows to glacial valleys and stunning crater lakes. The park's gondola, Sky Waka, glides over this scenery.
Nearby, Lake Taupo's impressive waterfalls are bound to impress, especially the crystal-blue Huka Falls, with nearly a quarter of a million litres of water bursting through a natural gorge.
A trusty New Zealand bucket list item is a guided boat tour in the Waitomo Glowworm Caves, where thousands of these luminescent residents light up the cave ceiling. There are around 300 known limestone caves in the region, lined with stalactites, stalagmites and other formations created over the last 30 million years.
The Hobbiton movie set in Hamilton (about a two-hour drive from Auckland) is a must-visit for a glimpse of 44 hobbit holes, the Mill and the Party Tree at the largest 'green set' in the world.