Tangier is re-emerging as a multicultural hotspot, thanks to new developments and initiatives to modernise this fascinating Moroccan city
Blending the best of Europe and North Africa, Tangier has long enjoyed an imaginative reputation as a bustling port city with secrets, thanks to its anything-goes history as an 'international zone' from 1923 to the 1950s. An old Moroccan description for the city was Boughaz, or 'bride of the north.' Efforts are underway to modernise Tangier, but many of its quintessential charms and quirks remain, especially for travellers who choose to explore the city on foot – even the locals are known to take a regular post-siesta paseo (stroll) along the promenade.
A true melting pot
Tangier may be located in northern Morocco, but the multicultural influences that shaped it are legion. Originally an ancient Berber and Phoenician outpost, it was taken over by Romans and Byzantines, conquered by the Umayyad Caliphate, occupied by the Portuguese, the Spanish, the English, and partially ruled by the French. During its protectorate age, Tangier was jointly governed by France, Spain, and Britain, cementing its image as a melting pot of diplomatic intrigue and adventure, especially during World War II.
Things to do
The bulk of Tangerine residents live and work in the medina or old town, a mesmerising labyrinth full of shops, houses, and souks (outdoor bazaars) – be prepared to get lost here, and enjoy it. The medina's historic heart is Petit Socco, a busy square with a notorious past, now filled with locals enjoying lively games of backgammon and tea. Visit the Museum of Moroccan Arts (Dar el Makhzen) and the Museum of Antiquities, both housed in a beautiful 17th-century building that was once used by visiting Sultans of Morocco. Besides the museums, there's plenty of historical and cultural sightseeing to do in the kasbah (citadel).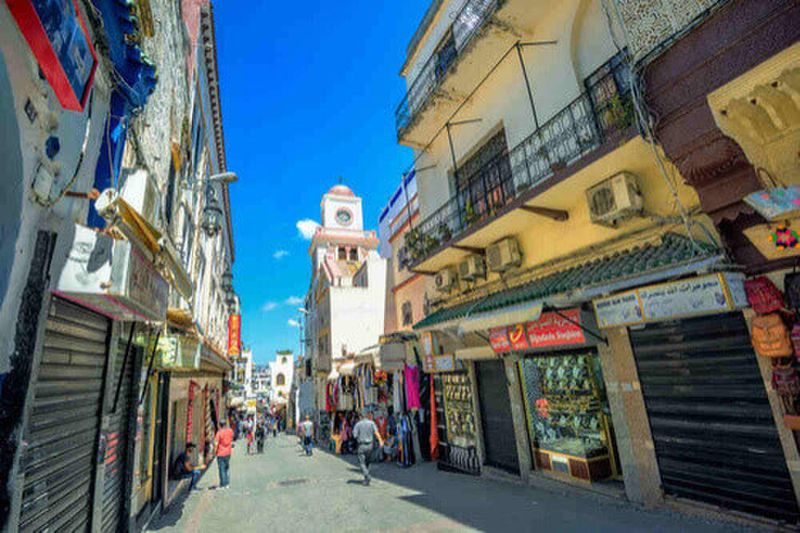 The new city or ville nouvelle is still a bit novel for some of Tangier's more traditional residents, and features a waterfront spread of beautiful 19th and 20th-century buildings. This is a city beloved by bookworms – some of the west's most iconic Beat writers used to gather at the multilingual Librairie Des Colonnes, which still hosts readings; American writer William Burroughs used Tangier as an inspiration for the "Interzone" in his 1959 novel, The Naked Lunch.
If you need a break from the city, pop into a hammam – a Moroccan-style Turkish bathhouse – to relax and unwind. Just outside the city are Cape Spartel (Cap Spartel in French) and the Neolithic-era Caves of Hercules, both compelling sites well worth a day trip.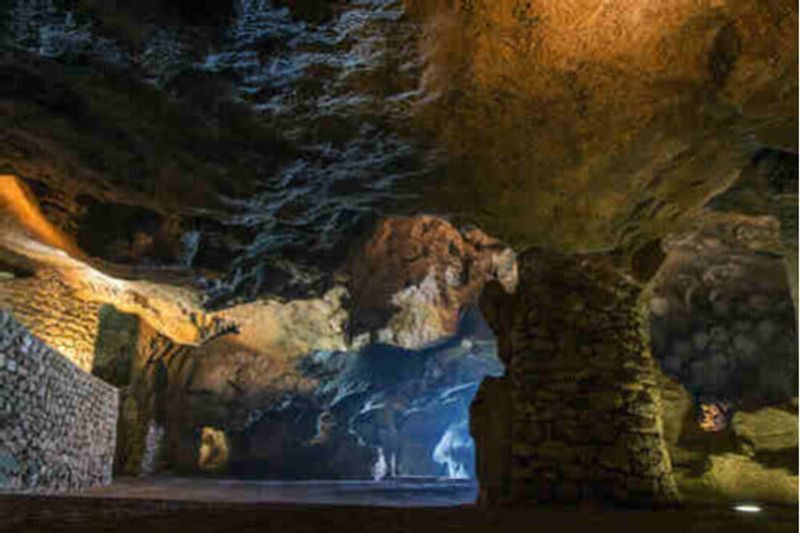 Things to eat
Tagine is the rule of the day, especially the tajine pescado – a regional fish stew bursting with flavour. Seafood is definitely a staple in Tangier, as well as ubiquitous fresh juices. The medina has intimate cafes, tearooms, and rooftop terraces, some of which can be difficult to find, but can be extremely rewarding. Moroccan mint tea, served with lots of sugar and fresh mint leaves, is a refreshing balm after walking through the city all day. Like many European cultures, Moroccans tend to eat dinner late, but go big on snacks and street food in the evening.