Also known as the Land of a Thousand Kasbahs, Morocco's Dades Valley will leave you awestruck with its natural beauty and splendour
Away from the crowded medinas and chic riads lies Morocco's mythical Dades Valley, an expanse of untouched Moroccan countryside that remains relatively untouched and still home to a number of Berber villages. What was once the principal route between the desert and the ancient trading oasis of the Tifilalt region, it's divided into two areas by landscape, upstream is the arid, mountainous Boumalne Dades, while downstream is the fertile valleys of Ouarzazate.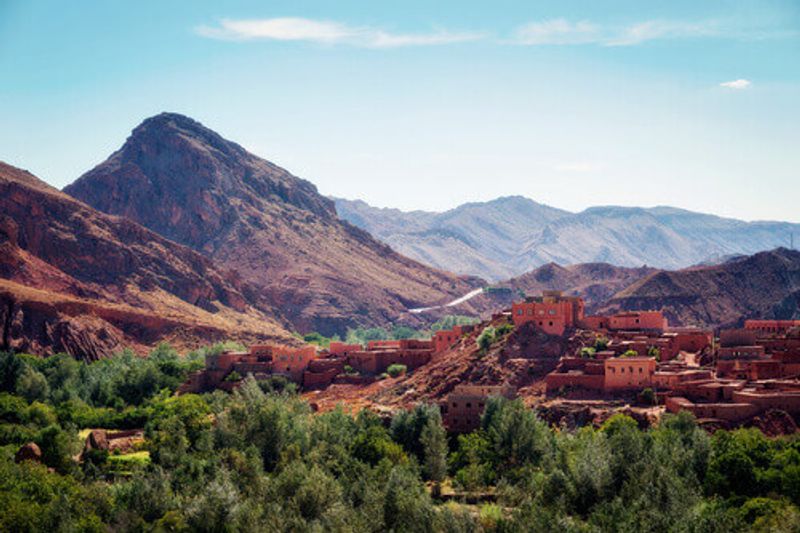 Todra Gorge
An unmissable part of the Dades Valley, Todra Gorge is a stunning piece of Mother Nature that boasts pink-grey limestone rock walls carved out by the powerful Dades River. Best explored by foot with a camera in hand, the steep rock walls, wadi river and natural springs will take your breath away. For the more adventurous, hiking up to the bluffs will reward you with a magnificent view of the Atlas mountains.
Skoura Palm Grove
In the old days, Tuareg desert traders traveled over two months across the Sahara desert to reach this verdant oasis created in the 12th century by Almohad sultan Yacoub el Mansour. Known for its excellent dates and orchards of almonds and figs, it is also home to some of Morocco's most beautiful kasbahs (traditional citadels) including the Kasbah Ameridhi with its decorative mud brick fortifications featured in movies like Ali Baba and the Forty Thieves.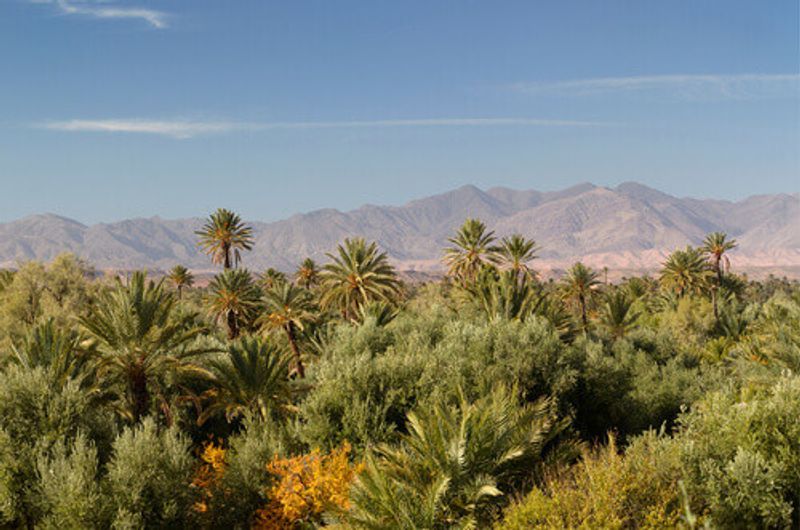 Association Gorge du Dades
Drop by this weaving co-operative to pick out a handmade carpet made utilising a vertical loom handled by one to four women. Aside from deciding on the design, part of the fun lies in choosing between natural, non-chemical dyes like black (from poppies), yellow (onion skins) brown (walnut husks) or richer hued commercial dyes like earthy reds, orange and yellows. A big plus is the fixed prices and knowing that the weavers are paid directly from your purchase.
Ait Benhaddou
An unmissable part of the Dades Valley, this grand kasbah perched on a hilltop has remained almost unchanged since the 11th century. A shining example of the intricacies of a kasbah, it's one of Morocco's most filmed sites featured in Lawrence of Arabia, Marco Polo, Game of Thrones (specifically the slaving city of Yunkai) and even Gladiator. To take in its beauty, stroll through the narrow pathways of the old town all the way to the top to take in the view of the surrounding landscape.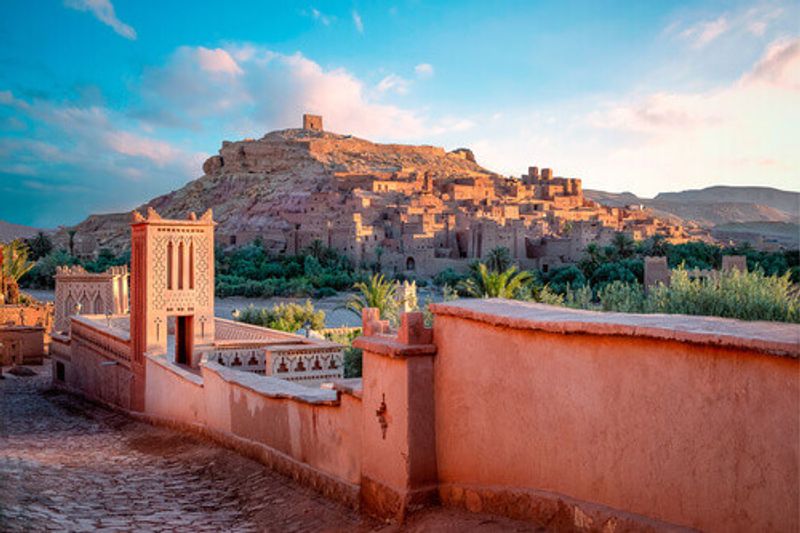 Tamlalt Valley
These unusual red rock formations are another must-see while in the Dades Valley. Know locally as 'monkey's fingers' thanks to their odd wind-worn shapes, the melting wax like structures are a sight to behold. A little further on lies the 'Valley of Human Bodies' which if local legends are to be believed mark famished travellers who died of hunger and turned to stone.