If you're looking for your first taste of the Black Sea, meet Batumi, an overlooked gem
The Black Sea is usually synonymous with Odessa, but Batumi is a thriving summer hotspot for both locals and visitors around the continent. Located in the autonomous Adjara region of Georgia, this distinctly modern hub has developed at a rapid clip over the last few years, to the point where it's sometimes called the Las Vegas of the Black Sea. Even with its historic squares and buildings, Batumi has a distinctly modern skyline, and is dotted with shiny modern skyscrapers like the globe-topped Alphabetic Tower.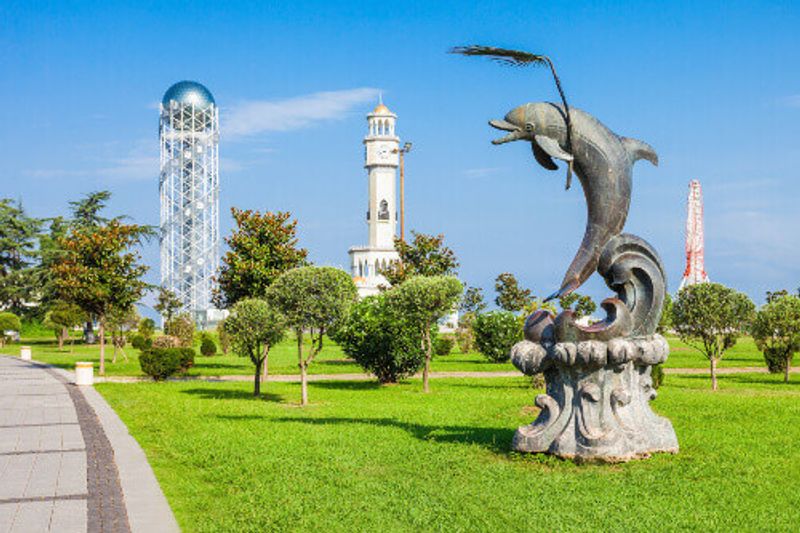 Like many other parts of Georgia, Batumi has been influenced by other civilisations over the course of history – it was once occupied by ancient Greeks, Romans, and even the Ottomans. Hints of these radical pasts are all over the city – for instance, there's a statue of the classical Greek figure Medea in Europe Square, which represents her role in the famous myth of Jason and the Golden Fleece (the local cable car in Batumi is even called the Argo). Indeed, the city's statuary is part of its quirky charms – you'll see a mix of old and new sculptures in different neighbourhoods. They even have a world-famous McDonald's designed by the Georgian architect Giorgi Khmaladze, but we obviously recommend sticking to real-deal Georgian food.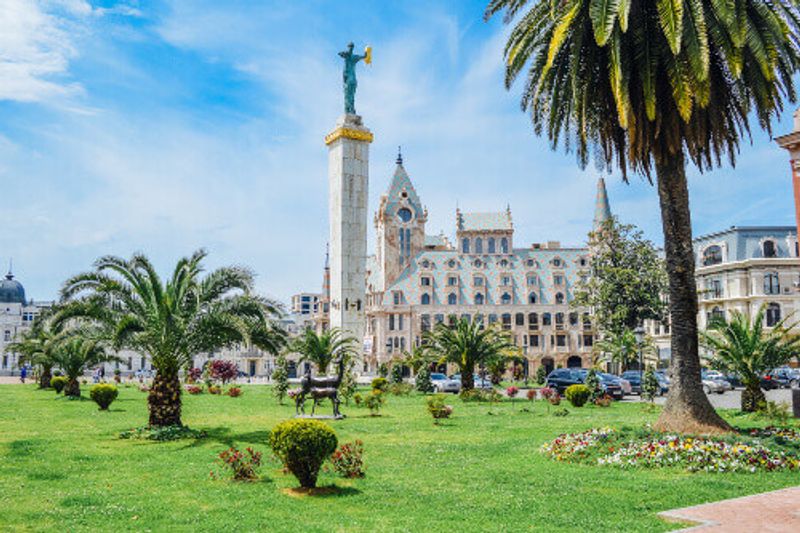 Adjarians speak their own dialect of Georgian, with a smattering of Turkish words that probably stem from the Ottoman presence in Batumi's past. The biggest difference between Adjarians and Georgians is one of religion – many Adjarians practice Islam, which has shaped their own culture within the Georgian identity. The relationship between religious communities here is exemplified by Batumi Bay's beachside statue of Ali and Nino (inspired by the novel of the same name by Kurban Said). This is a major landmark in Batumi and symbolises a complicated, forbidden love.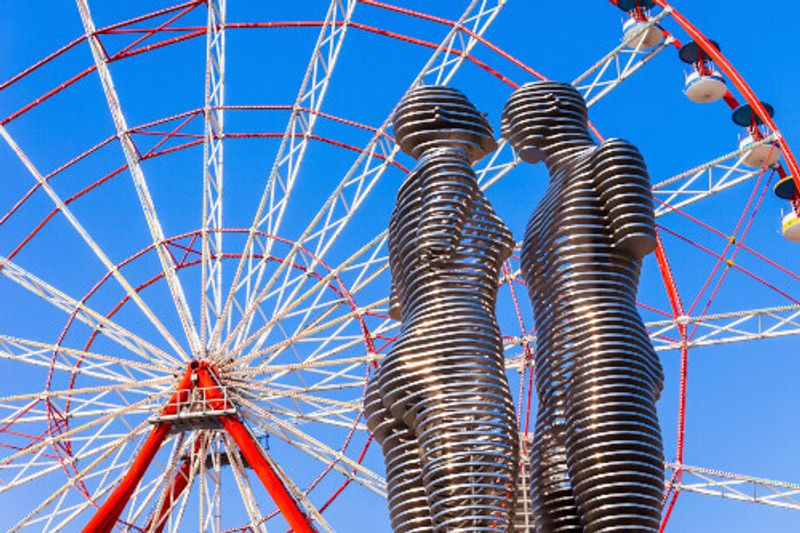 Old Town
While Batumi is best known as a buzzworthy seaside resort (even back to the days of Imperial Russia), its Old Town has plenty to offer the more historically-minded visitor. While small, its distinguished old buildings offer a peek at Batumi's past, alongside stunning stained glass windows, Belle Epoque-style details, mosaics, and occasional street art. Piazza Square is one of the highlights of Old Town, a stone's throw from the sea.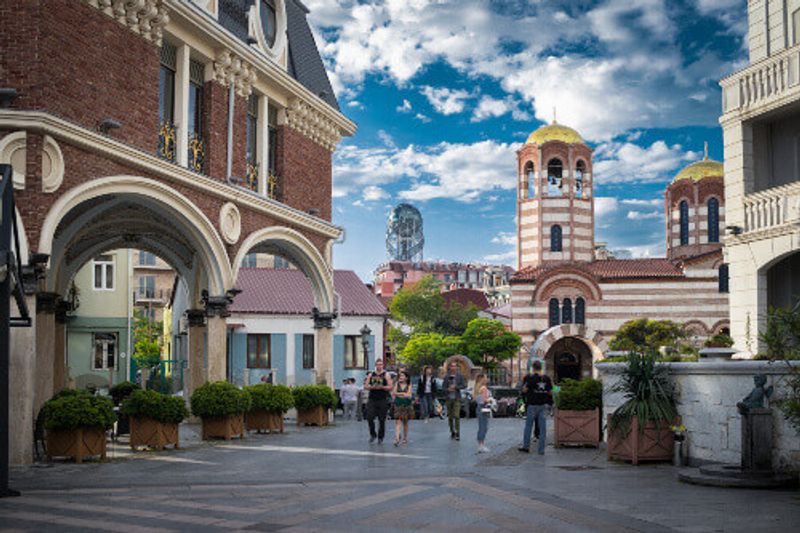 Adjarian eats
When in Rome – or rather, Batumi – eat as the Romans do. This means trying out Adjarian food, especially its culinary star, khachapuri. This is a savoury cheesy bread that is often served with an egg and butter on top, making for a particularly rich and filling snack (or meal, depending). Another variation on cheesy bread is achma, which looks a bit like a lasagna filled with cheese and butter. Indeed, cheese and butter are found in lots of Adjarian delights, culminating in the ultimate butter-and-cheese combo: borano, which is a bit like fondue.
There are also plenty of Adjarian versions of the Mediterranean and Middle Eastern treats, like dolma (stuffed grape leaves), halva, and even bakhlava. If you have a chance, try the distinctly Adjarian breakfast meal of chirbuli, which is made with eggs in a tomato and walnut sauce. Wash everything down with Georgian tea.