Deserts are home to some breathtaking scenery, but their harsh climates require preparation
From the rolling dunes of the Egyptian Sahara to the rugged Sinai Peninsula, Egypt is a haven for those seeking desert experiences. But the climate isn't to be taken lightly. For the most enjoyable experience, assess your closet well in advance of travel and ensure you have the essentials. Some items will be available to buy on arrival, but others will be hard to find, so avoid the hassle and come prepared. How conservatively you dress is a personal choice, but the recommendations below adhere to the cultural norms recommended by trusted local guides.


If you dream of camel-riding past the Pyramids of Giza, here, a handy guide about dressing for the desert.
What about the weather?
Egyptian summer (June - August) is extremely arid, with temperatures in some regions regularly exceeding 40 degrees, while winter (December - February) is mild to chilly depending on the terrain - on the Red Sea coast, the weather is similar to a Mediterranean climate, i.e. mild and sunny with high humidity levels, while inland desert areas like Luxor are warm during the day, but much cooler at night as temperatures often drop below 10 degrees.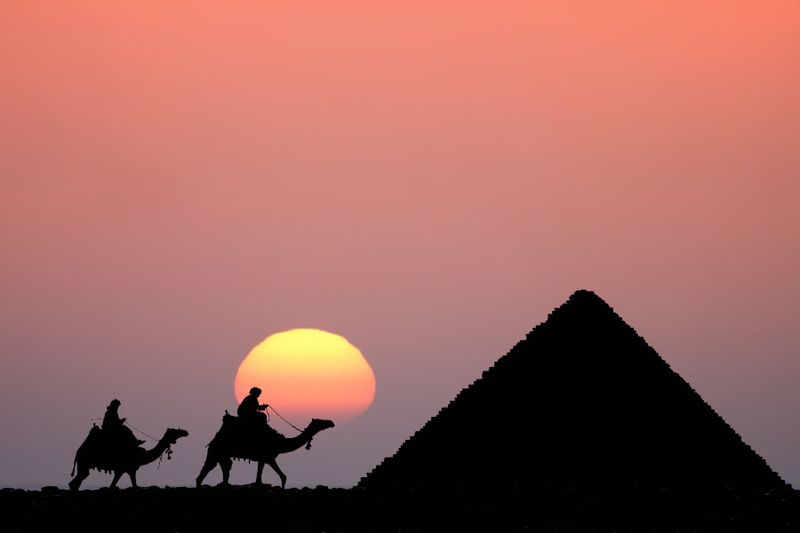 Clothing essentials
Breathable t-shirts: Egypt is a conservative place, so it's best to avoid singlets and anything that shows your shoulders. Stick to breathable tops in natural fabrics to stay cool. If you're travelling in summer, long-sleeved shirts in light colours are best as they'll protect your skin from the sun.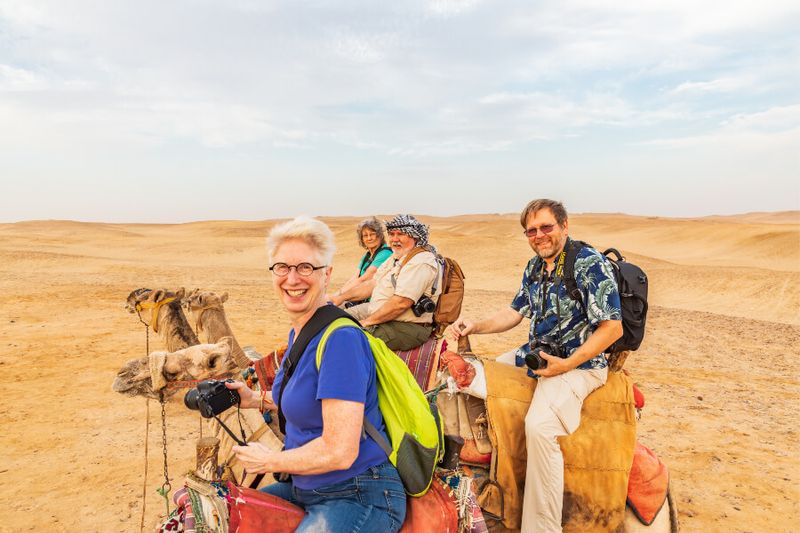 Long-sleeve top and/or jacket: even if your desert adventure is planned for summer, it's a good idea to pack an extra layer or two, as temperatures can become surprisingly chilly in some areas after sundown.
Wide-leg pants: an absolute desert staple year-round, loose pants are both conservative and climate-appropriate.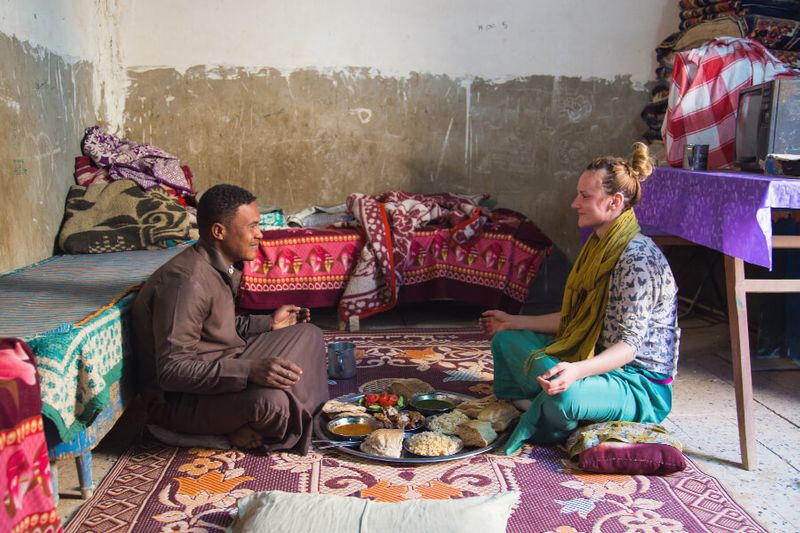 Dark walking shoes: if you plan to do any sort of desert exploration, a comfortable pair of walking shoes is essential. Leave your best, clean sneakers at home and opt for a darker fabric that can take a dose of red dust.
Pashmina/shawl: a great addition to any Egypt packing list, shawls can be thrown over singlets to cover shoulders, or wrapped around your legs at religious sites. It also makes for a good extra layer in those crisp desert evenings.
Fabrics
In desert conditions, simply wearing loose clothing isn't sufficient. Opt for breathable natural fabrics such as cotton and linen, as they absorb moisture and dry quickly. Leave heavy synthetics at home.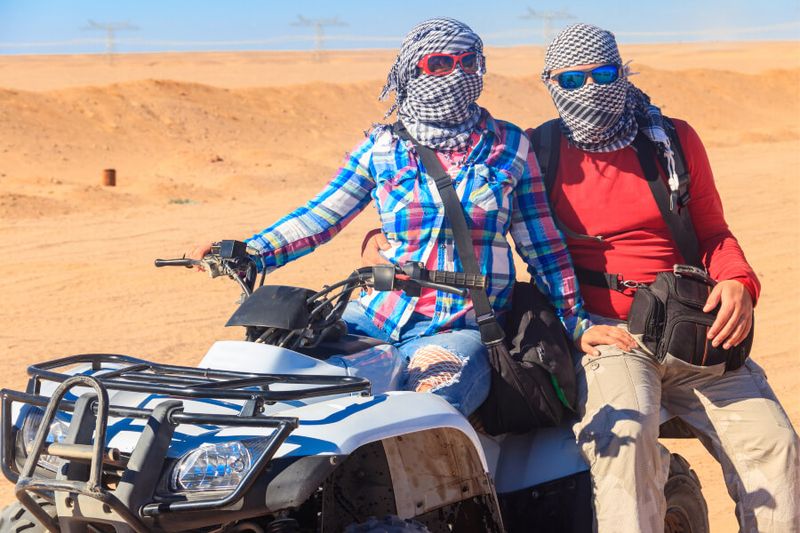 Extras
UV-protection sunglasses
Wide-brimmed hat
High SPF sunscreen
Wet wipes (for cleaning hands, shoes and anything else inevitably covered in dust)
Things to avoid
Whites: avoid at all costs. Some people envision themselves traipsing around Egypt in flowy white outfits, but when it comes time to wash, you'll never get out the red, dirty tinge.


Polyester: polyester traps heat and attracts oils, making it uncomfortable in hot conditions, less absorbent and generally smellier. Unless you have special moisture-wicking tops (like specialised activewear), leave these fabrics at home.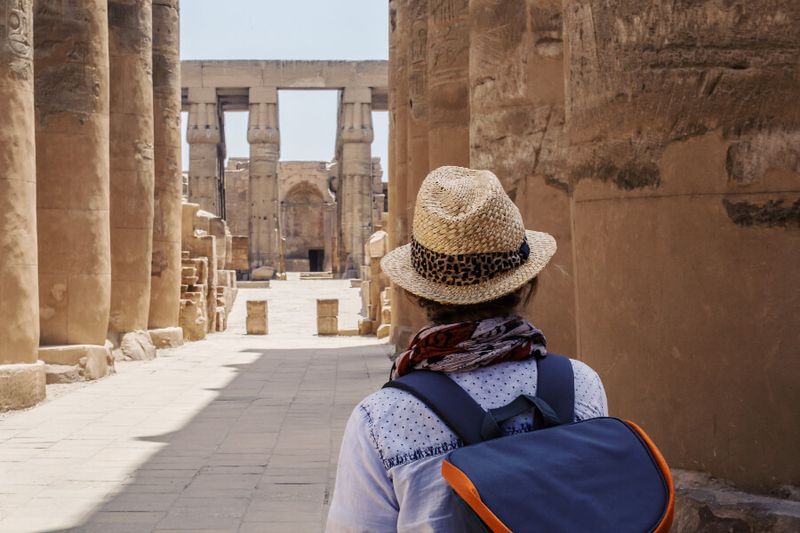 Your favourite clothing item: as above, bring your favourite top or pair of shoes at your own risk.