The people who gave the world gunpowder have reinvented the bullet train and now boast the fastest things on two tracks
With a quarter of the world's population spread across an area one and a quarter the size of Australia, no one needs a fast and affordable long-distance transport system quite as much as China. However, unlike its latter-day efficient rail setup, the train was a little late to arrive.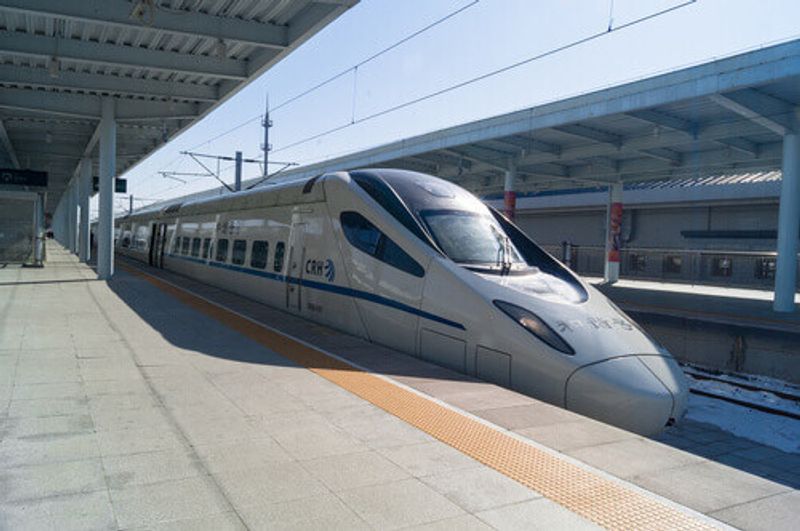 At the peak of the rail-building age, the Qing Dynasty firmly rebuffed British attempts to sell it on the locomotive after arriving at the entirely reasonable assumption that they were up to no good, and when their reign ended in 1911 the country had just 9,000 km of railways, most of which were privately held. The Japanese occupation of China saw more lines driven down from Russia across the north-east and by the time Mao Zedong took power in 1949, most of the country's 27,000 km network was in Manchuria.
Mao clearly took in mind the ancient Chinese proverb: "the mountain is high and the emperor is far away" (tian gao, huangdi yuan) and saw rail's potential for strengthening his hold over every corner of this vast and mountainous country, and embarked on an ambitious investment programme, doubling China's operating mileage by 1970. Subsequent leaders' zeal to modernise the country has seen its network grow to 131,000km, behind only that of the predominately freight-based US network in terms of length; as well as become the world's busiest, with 1.35 trillion passenger-kilometres travelled in 2017 and over two billion passengers in 2018.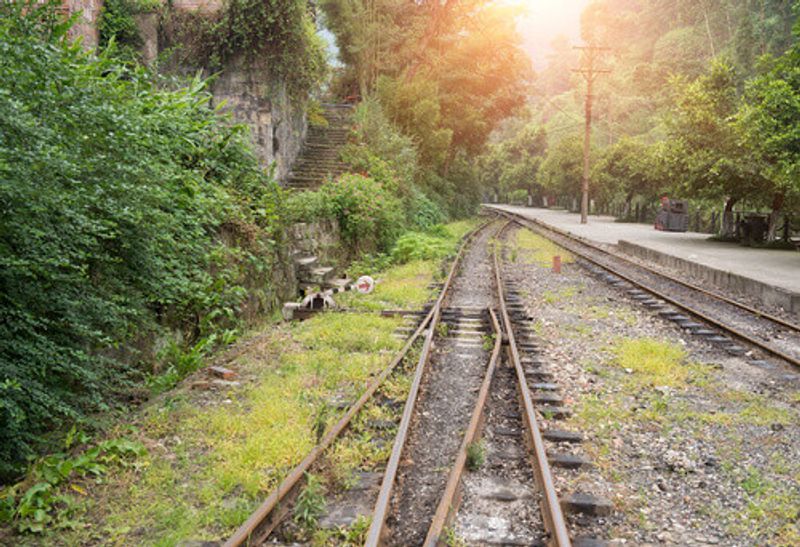 China first started to build a modern passenger-dedicated network for high-speed rail (HSR) travel – defined as trains which run at over 250 km/hr – in the late noughties as an affordable and cleaner alternative to short-haul flights.
These efforts were supercharged as part of Beijing's plan to spend its way out of the 2008 global financial crisis with a US$600bn infrastructure investment spree, earmarking US$50bn for new rail lines in 2008, and US$88bn the following year. However, this journey was not as smooth as the ones its trains now offer, and 2011 saw the Railway Minister locked up for rerouting some of the cash to make an unscheduled stop in his bank account, followed by a tragic HSR accident due to a faulty signal. This annus horribilis prompted Chinese rail authorities to restructure and slow both track speeds and the pace of HSR development - the fruits of this more considered approach to growth are now visible in the size and quality of the system.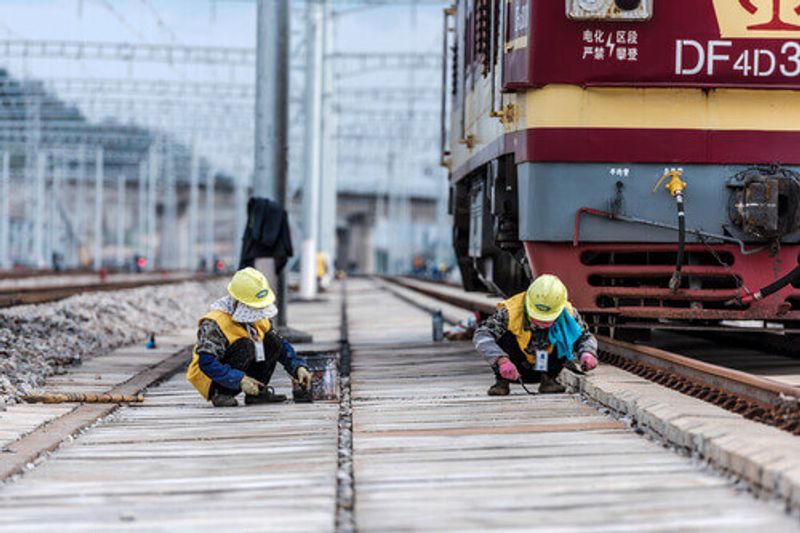 In the sort of no-frills functional language typical of both Chinese bureaucrats and engineers in general, the huge scale, high-speed, world-beating, modern marvel that is the HSR network is simply called 'The Eight Vertical and Eight Horizontal Plan' – after the grid's number of north-south and east west axes – somewhat downplaying how big and how fast it really is. Its marquee line runs from Beijing to Shenzhen, China's manufacturing hub in its deep south, and then across the border to Hong Kong - at 2,300 km in just 10 hours - this is the world's longest HSR line in operation and is the equivalent to travelling from Melbourne to Cairns. This route may soon be beaten by a 2,700 km route from the capital to Kunming, near its borders with Vietnam, Laos and Myanmar, as well as a 3,300 km line from the east coast to Urumqi in China's west – distances equivalent from Perth to Melbourne and Sydney.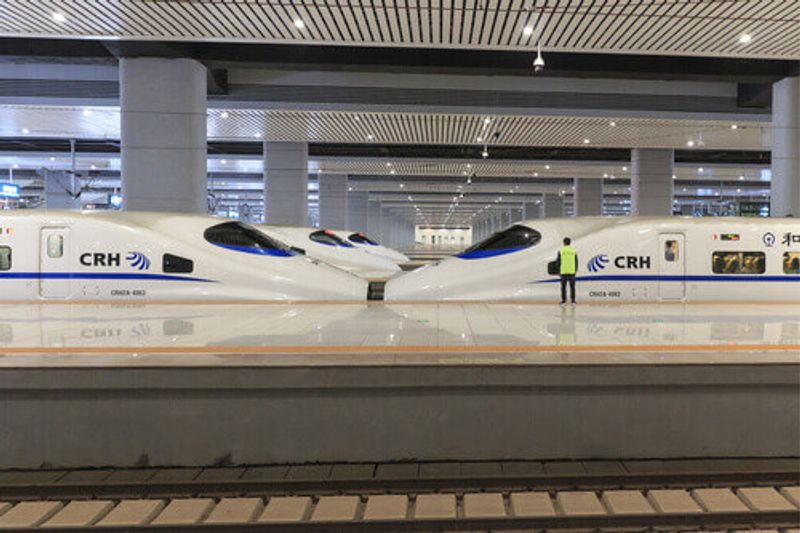 Last year, China unveiled an ambitious plan to build a Diamond Silk Road with passenger rail services from Beijing to Antwerp in the Netherlands. However, the jewel in China's HSR crown is the small, but perfectly formed Shanghai Maglev Train which takes just seven minutes to complete the 30 km route from the city centre to Pudong Airport. It reaches a top speed of 430 km/hr, making it the fastest commercial train in the world.