The sparkling jewel of Africa, an oasis in the heart of Kalahari, is a natural masterpiece and a must for safari lovers
Nothing about the Okavango Delta is conventional. From its unique desert location to its vast, untouched habitats, diverse seasons and abundance of endangered wildlife, the world's largest inland delta offers an African safari experience like no other.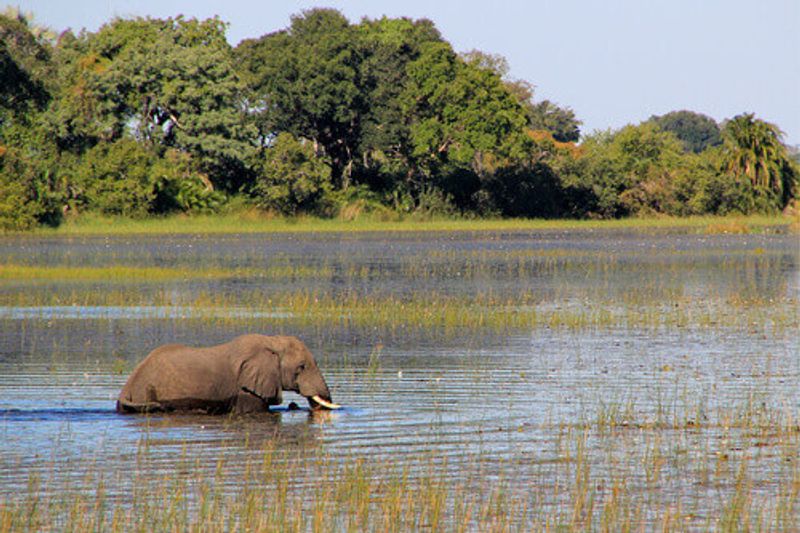 Formed millions of years ago after earthquake activity interrupted the flow of the Okavango River, the Okavango Delta is a 6,000–15,000 km2 oasis in the arid Kalahari Desert. Why the differing sizes? It changes with the seasons as the water level rises and falls.


In fact, one of its most astounding features is that it floods every year during Botswana's dry season (June–July), breathing new life into the ecosystems and attracting birds, large mammals and reptiles looking to quench their thirst and splash around in the water after migrating from the parched surrounds. The crystal-clear water originates from Angolan rains that fall between October and April, then wind their way through Namibia's Caprivi strip before entering the delta around March, peaking in July.


The phenomenon results in the constant transformation of the wetlands (so return visits will likely feel like your first), which comprise numerous little islands, lagoons and winding channels that come together to form a mosaic that is said to appear as an emerald swirl surrounded by dry land from space.
But more than a stunning site, the delta is where you'll find Africa's largest concentration of wildlife including lion, cheetah, rhino, elephant, leopard, buffalo, wild dog, hyena and a number of rare as well as more common game such as puku, sitatunga, red lechwe, springbok and impala. It's also been declared an Important Bird Area since around 24 of the world's threatened birds are among the 482 species that live here, not to mention that it is a fisherman's paradise. Catch-and-release fishing is possible and a must if you'd like to catch species such as catfish, tigerfish and tilapia; there are up to 89 different fish in the pristine water.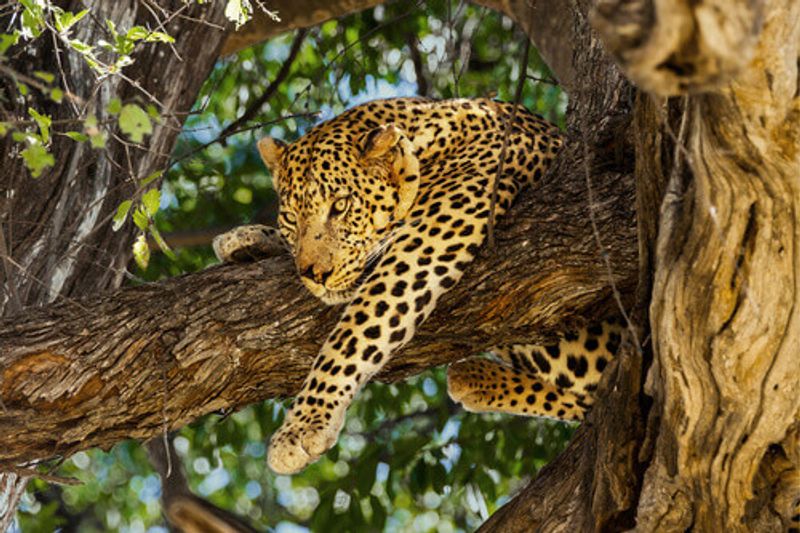 With its meandering, reed-lined channels, you have the option of game viewing from the water, either on a motorised boat or mokoro (a traditional dugout canoe) – keep an eye out not just for land animals but also those that spend most of their time in the water such as crocodile and hippopotamus you simply can't get any closer.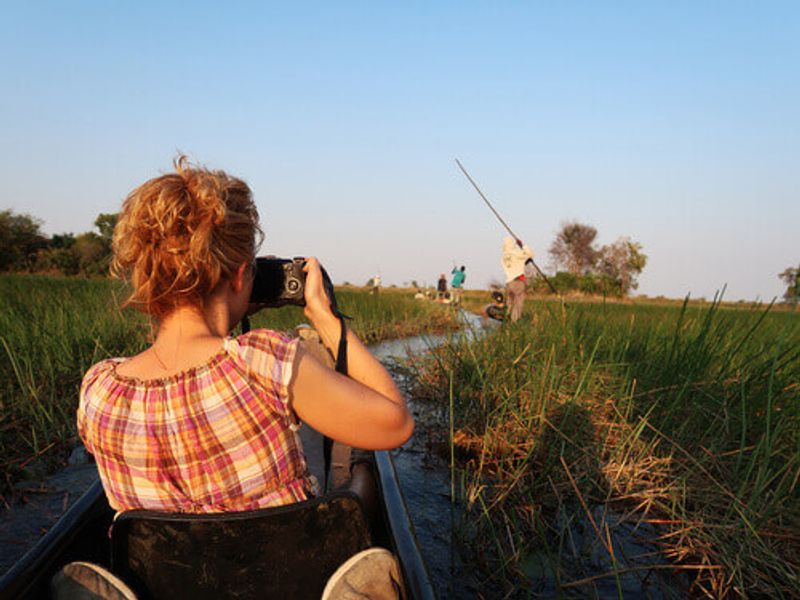 On land, consider a walking safari as a way to get up close to the fauna and flora with nothing but the sounds of nature (which won't be drowned out by a game vehicle's rumbling engine). When it comes to night drives though, you'll want to be safely seated in a 4x4.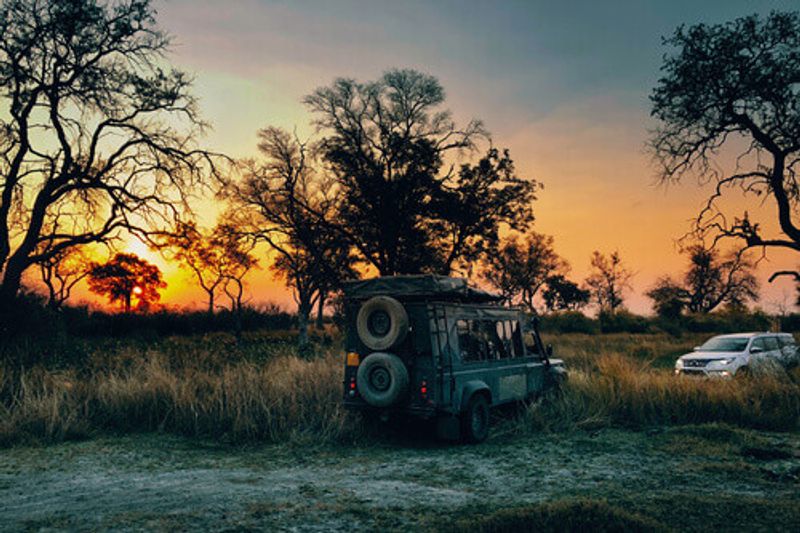 The delta is protected by Botswana's strict conservation laws, leaving it relatively untouched and since it is not easily accessible (most arrive here by air from Maun), visitors get an exclusive, tranquil, and intimate safari experience. Its unrivalled characteristics secured the Okavango Delta's spot among Africa's Seven Natural Wonders and, in 2014, it became the 1,000th place to be listed as a UNESCO World Heritage Site. Luxury accommodation is carefully designed to ensure it has minimal impact on the environment.
It's not just the animals who prefer the delta during the dry season (May to September); this is also the time when tourists visit because of the cooler temperatures and abundant wildlife on show.


The daytime temperature usually hovers in the 20s, but the nights can become bitingly cold. October is hot and humid, while November and December bring the rain. Don't let this put you off though, the wet season is when most animal babies are born and the vegetation thrives.


From January to March you're most likely to get hot, humid days (often reaching 40 degrees), followed by balmy evenings that are best enjoyed with a relaxing sundowner while overlooking the exquisite sunsets. At night, expect to be lulled to sleep by a chorus of a million frogs, the roar of a lion, or a cackle from a hyena.