Out there in the northern-most part of ever peaceful Botswana is the epitome of the African dream
Home to more than 100,000 elephants and the famous Big Five (even the increasingly scarce rhino), Chobe National Park is an unforgettable wildlife adventure.


Named after the Chobe River, which forms part of the park's northern boundary and feeds its fertile floodlands, Chobe National Park comprises many habitats that sustain a healthy variety of wildlife. When you're not viewing the congregation of species at watering holes and on the riverside, you're snaking through vast grasslands and exploring the woodland paradise. At 11,700 km², Chobe is Botswana's third largest national park and the most visited because of its sheer diversity.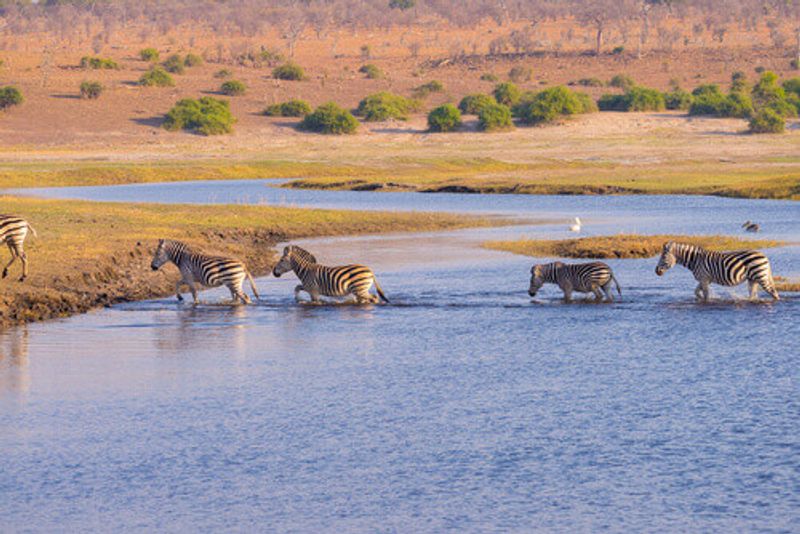 Prior to being a national park, the land was originally inhabited by the nomadic hunter-gatherer San people (to this day there are areas in the park to view their paintings) until the early 20th century when it became crown land. By 1931, the idea to establish a national park that would protect the area's diverse wildlife and attract tourists – inspired by South Africa's Kruger Park – had emerged. But decades of setbacks (including illness in the region) delayed the park until 1953 when just over 20000 km2 was declared Chobe Game Reserve and then later (in 1967 – a year after Botswana gained its independence from British rule) it was elevated to national park status.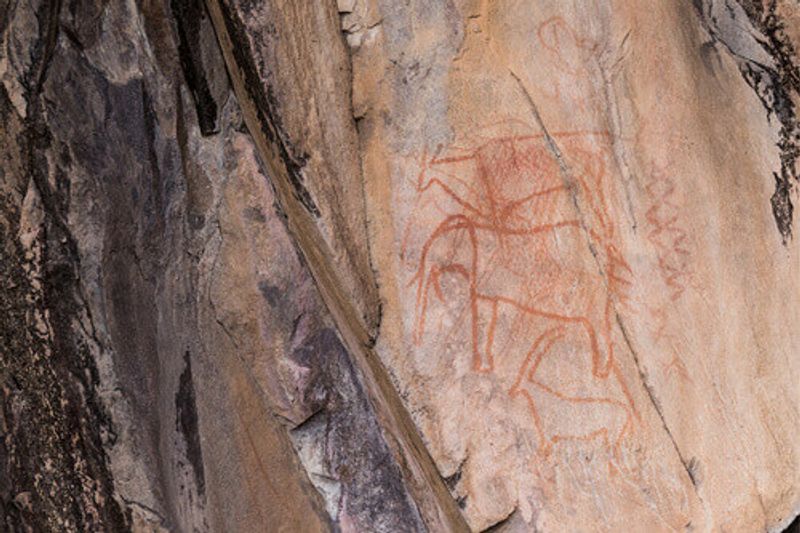 Chobe National Park provides an authentic, sustainable safari experience in Botswana and is often referred to as the 'Land of the Giants' since it is home to Africa's largest population of elephants. If there's one thing you'll most certainly remember, it's seeing these majestic animals roaming wild and free, often in herds that number in hundreds. There are almost equally as many buffalo to be found here.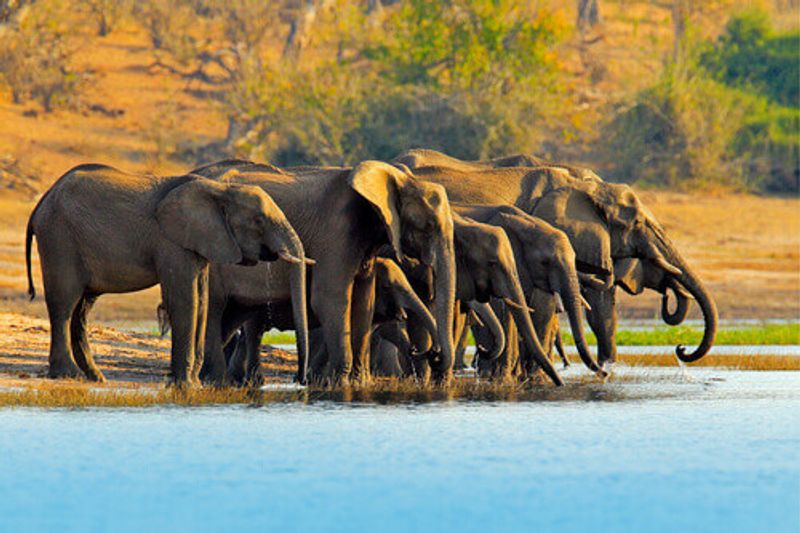 The park is Botswana's most biologically diverse conservancy and is divided into four different areas, each with unique geographic landscapes that offer varied game viewing. One of the best ways to see it all is by boat on a river cruise. Lap up the beauty of birds, hippos, crocodiles and bathing elephants on expertly guided tours of the Chobe river. Animals are drawn to the river during the dry season from June to October.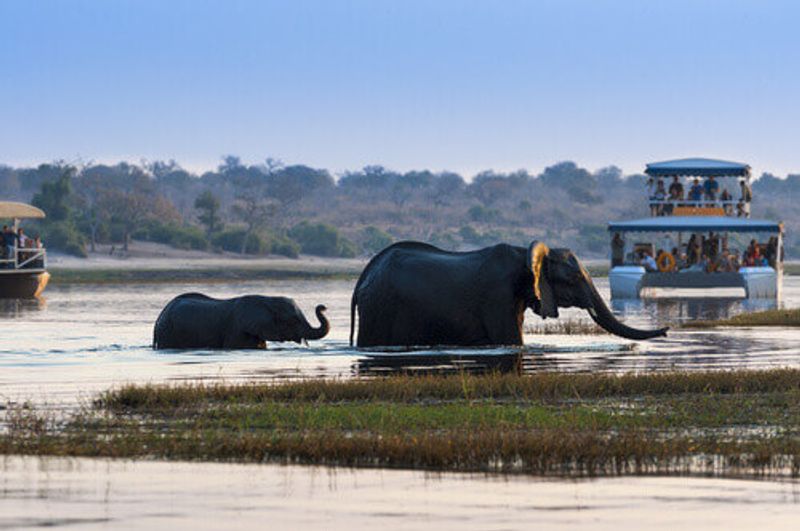 With almost 600 species recorded here, the park is a birder's paradise. Experience the splendour of colourful local birds as well as those migrating from Europe and North America. Look out for the most elegant of antelope, the sable – to see rare roan and puku buck is a regular treat for Chobe National Park visitors.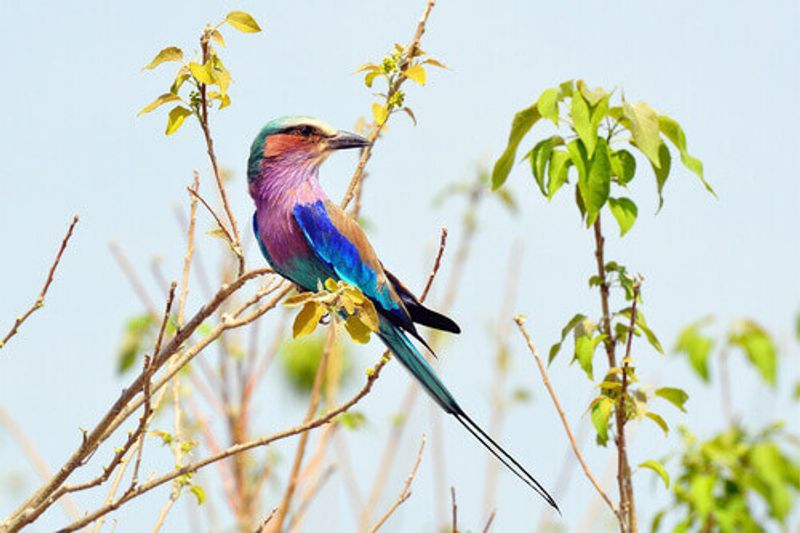 Chobe's hot climate means a dress code of comfortable cotton clothing, but warmer wear is advised for early morning drives and boat trips. Daytime temperatures during the dry season average at about 35 degrees, and then drop down to below 20 degrees after an inevitably spectacular African sunset. Moderate rainfall and high humidity make for a pleasant wet season from about December to April.


Apart from enjoying the park itself, consider day trips to neighbouring Victoria Falls, organised river fishing expeditions, and tours of surrounding villages while you're in the area.