Antarctica is one of the most pristine pieces of wilderness on the planet. But, when is the best time to go?
Antarctica is like another world. In this far southern continent, Mother Nature rules; cross the Drake Passage and you'll enter the domain of natural wonder at its finest. Here, wildlife from penguins to whales and amazing birdlife will greet you in their natural habitat. Together with its other-worldly landscape: sheets of ice, rolling icebergs and volcanic peaks, this remote and wild place is simply unforgettable.
Thanks to its location at the South Pole, Antarctic adventures are heavily governed by the weather. The continent is not only the coldest place on Earth, but it is also the driest and windiest. These factors, while challenging, fluctuate throughout the year. The Antarctic winter is practically inhospitable – it's dark, cold, icy and almost devoid of active wildlife. But between late October and March each year, a window opens up for travellers to visit one of the world's great natural treasures.
At the start of the Antarctic cruising season, the sea ice has receded enough that ships can access parts of the Peninsula. While many plan their visit later in the season, the ice is still pristine in October and November due to the winter hiatus, and icebergs are at their most impressive. Antarctica's favourite residents start returning, too; penguins engage in courtship and baby seals are beginning to be born. Expect temperatures at this time to hover between -20 and 0 degrees celsius, increasing as the days get longer.
December and January are the most popular months to visit for many reasons. The sun pushes temperatures above freezing and can reach 10 degrees celsius, the sea ice has usually melted enough to allow complete access to the key locations, and wildlife are at their most active. Expect to spot plenty of penguin chicks and elephant seal pups playing with their parents, as well as humpback whales on their journey south.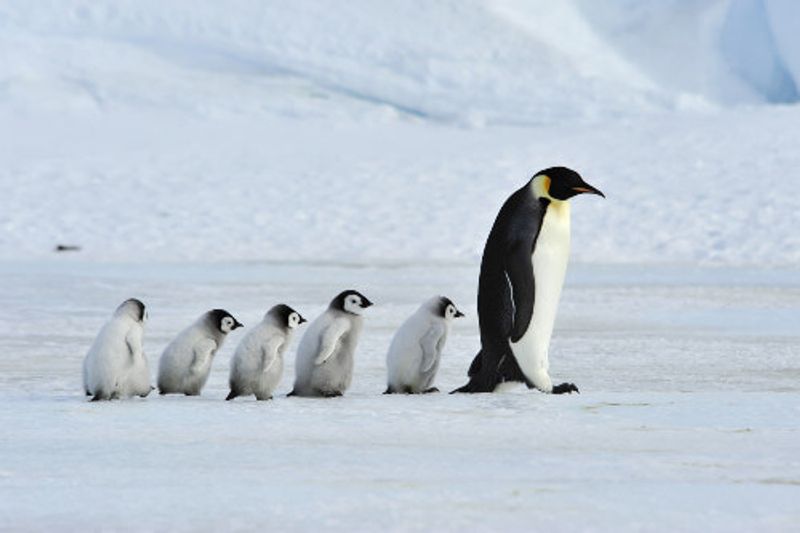 February and March are the last months of the travel season and are not as busy with ships, but don't be deterred. While conditions aren't as predictable, animals are still incredibly active and it's often the best time to spot pods of whales. At the tail-end of the season, temperatures will dip below freezing again, so pack accordingly.
With the right gear, a comfortable ship and an adventurous attitude, an Antarctic expedition is a life-changing journey.
When will you go?
Where else do you want to visit?