Zimbabwe's largest national park delivers predators and thrills galore
Every Southern African country has an iconic national park: South Africa has Kruger, Botswana has Chobe and Zimbabwe has Hwange – home of the quintessential Zimbabwean safari experience.


With more than 100 types of mammals and 400 bird species, Hwange has one of the highest animal diversities anywhere in Africa. Best of all, the park has relatively low visitor numbers, so you shouldn't be jostling for a space in a traffic jam of open-topped Land Rovers when a thrilling lion kill goes down.
Zimbabwe's biggest wildlife reserve is located in the north west of the country, bordering Botswana and the Kalahari Desert. Its 14,651 sq km expanse is underlaid by Kalahari Sands but the park's many pans and watering holes are prime hunting grounds for Hwange's great predators.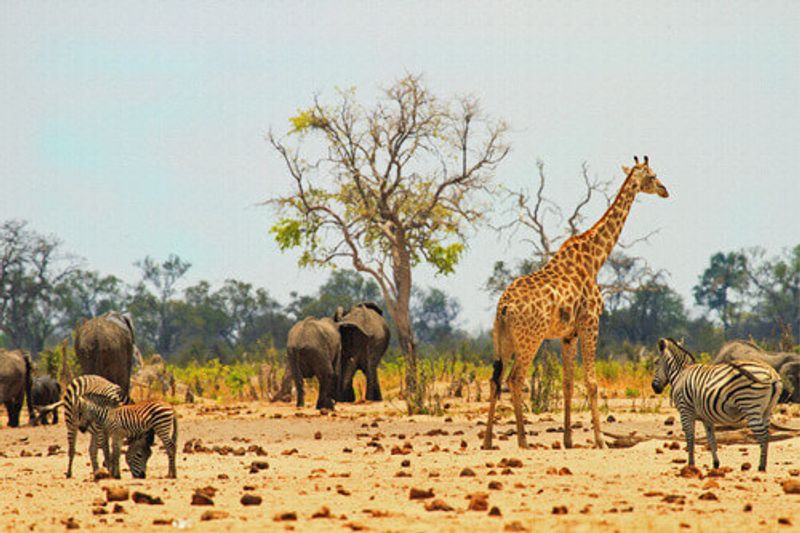 African wild dogs, lions and leopards
Hwange's geography is ideal for rare and highly endangered African wild dogs – the park is one of only a handful of places in Africa where the dogs can be found. The Painted Dog Project, the leading research and conservation initiatives dedicated to wild dogs, is a must-visit for a rare glimpse of the notoriously shy dogs.


Many other predators thrive in Hwange, too. It has a large lion population, who love to silently stalk their prey as they unknowingly drink from the park's many waterholes and pans. Prepare for the hairs on your arms to stand up the first time you hear the grunts and roars of nearby lions as you relax at night beside the campfire.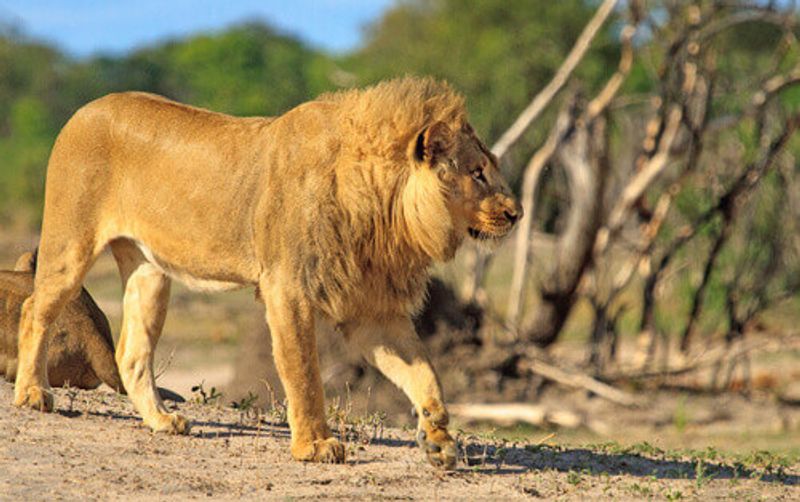 Hwange is also home to the National Leopard Project, which is leading research into these stunning big cats. When you're on safari, remember to look up – leopards usually like to hang out in trees where they can survey the park's goings on, including you.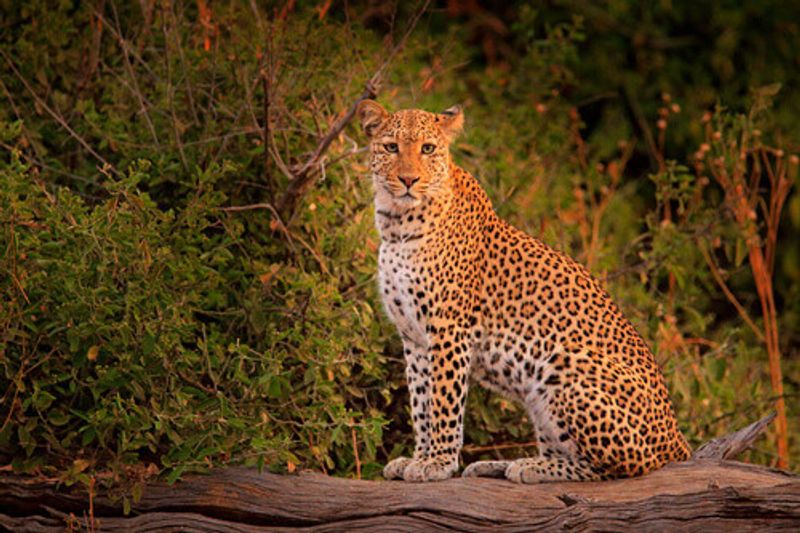 Of course, Hwange is not just about fearsome predators. It's also renowned for its large herds of elephant and visitors are nearly guaranteed to spot these ancient African giants – a promise that not every park in Africa can make.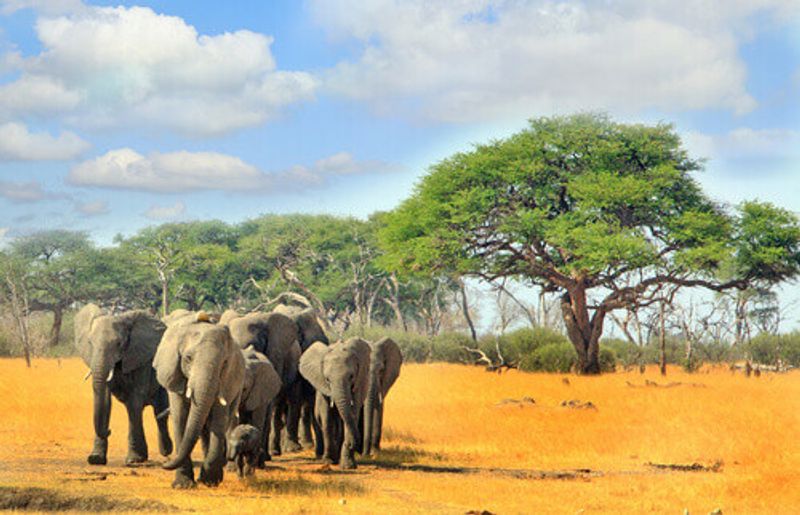 Staying in and around Hwange National Park
While the wildlife opportunities at Hwange seem almost endless, so too are the many types of accommodation available. Different lodges and camps operate just outside the park as well as within Hwange National Park itself.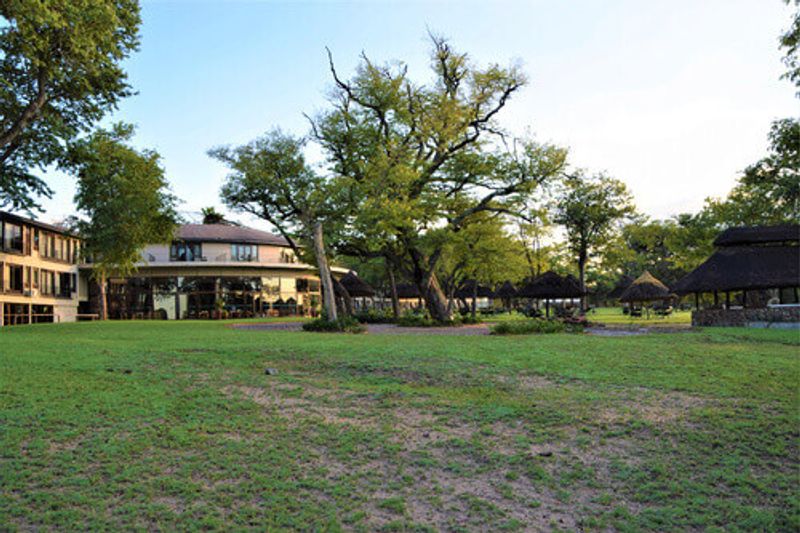 Accommodation varies from luxury private lodges complete with private chefs, to comfortable permanent tented camps where dinners are enjoyed around a campfire and more basic camping options. Resort-style accommodation, complete with swimming pools, is available beyond the park's borders.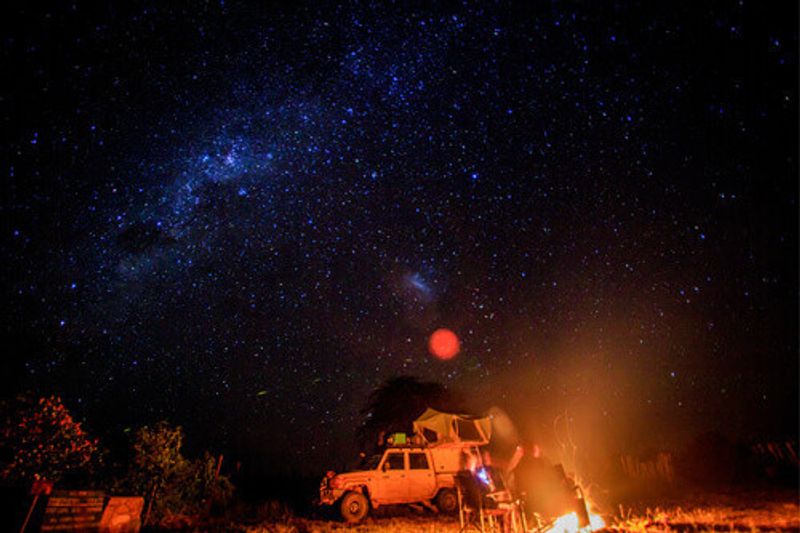 The bush experience itself includes morning and evening game drives in open-topped vehicles when you're most likely to spot big game such as elephants, zebra, antelope and - if you're lucky - big cats, hyenas and others. At other times of the day, wilderness walks can be organised, when visitors can learn more about Zimbabwe's native plants and trees, such as mopane and Zambezi teak.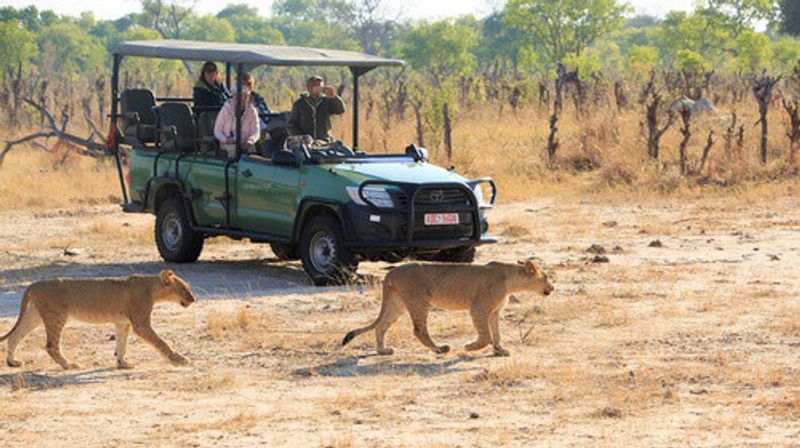 All game drives and walks are led by experienced teams of rangers and trackers and Zimbabwe's rangers and trackers are often rated among the best in Africa – just one more reason why Hwange remains a perennial safari favourite.