Get a taste of Boston's storied history as one of America's oldest and distinctive cities
Boston is one of the oldest cities in the United States, and home to countless landmarks and historic locations full of personality and charm. The city and its surrounding areas are filled with schools and notable universities, which has given Boston a reputation for being a student town; it's also the birthplace of countless famous writers, poets, singers, politicians, actors, scientists, philanthropists, and athletes. There's also its infamous history – perhaps most notoriously, the events of the Boston Tea Party in 1773.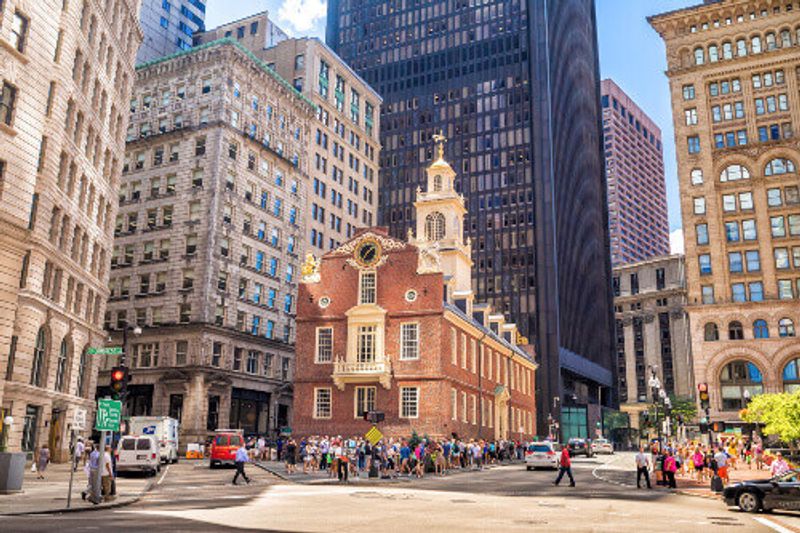 The best time of year to go is, of course, during autumn, when the city's foliage takes on a million shades of red, gold, and yellow. You might have to battle some regional tourists who also flock to New England for the turning of the seasons, but it's well worth the colours. Boston also turns into a mad green riot for St. Patrick's Day, so depending on how much you love dyed beer and crowds of minutemen, plan your trip for, or around it. As the home of pilgrims, Boston is also very serious about Thanksgiving. If your trip coincides with this American holiday – the third Thursday of November – you'll find many businesses closed for most of the week; Thanksgiving is also one of the most difficult times for domestic travel in the United States. Most of the city is easily accessible via the T (the subway), although it doesn't run all night – take note of the last train times.
Things to do
The Freedom Trail and the Black Heritage Trail are two great walking options to see most of Boston's big sights, and learn about the city's past. Bustling Faneuil Hall is a great place to get a feel of the city, as well as a walk through the North End, which is Boston's oldest residential neighbourhood. The Boston Common is a sprawling green expanse, home to some picturesque landscaping, a winter ice-skating pond, and in the summer, a series of plays and outdoor performances. Popular shopping destinations include Newbury Street, Harvard Square, or Copley Square. Art and culture aficionados must visit the stunning Isabella Gardner Museum, which was inspired by a Venetian palace (it was also the site of the most notorious, if not most notorious art heists in American history). There's also the immersive Boston Tea Party Ships and Museum, which allows visitors to take part in a lively reenactment of the event.
Boston Tea Party Ships & Museum; 306 Congress Street; +1 617 338 1773; www.bostonteapartyship.com
Isabella Gardner Museum; 25 Evans Way; www.gardnermuseum.org
Things to eat
Boston is arguably the spiritual home of New England Clam Chowder, along with a host of other distinctly New England seafood dishes; try a lobster roll and go big on raw bar offerings like oysters and clams. The North End is especially known for its Italian food, as it's home to a robust Italian-American community that still observes traditional Italian feast days (whichever restaurant you end up at, get at least one cannoli). Harvard Square is also home to a number of notable eateries, including Mr. Bartley's Burgers, a popular student spot that often has a lunchtime crowd.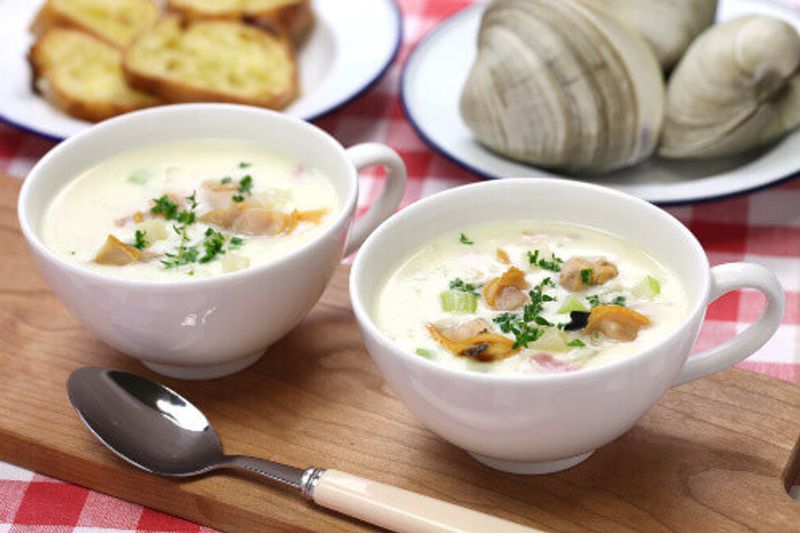 Mr. Bartley's Burgers; 1246 Massachusetts Avenue; +1 617 354 6559