With over 5,000 years of history and culture under its formidable belt, Izmir – once known as Smyrna to the Ancient Greeks – is a bustling port city that offers visitors a modern look at an ancient world
Tucked into its own bay along the Mediterranean coast, Izmir is a vital centre of trade and tourism that retains much of its complex multicultural charm from previous ages. Here, visitors can learn about the city's past (and present) inhabitants: ancient Assyrians, Jewish and Levantine communities, Greeks and Romans, Persians, Ottomans, Anatolian cultures, and more. In even earlier days, Izmir was home to Neolithic tribes and settlements.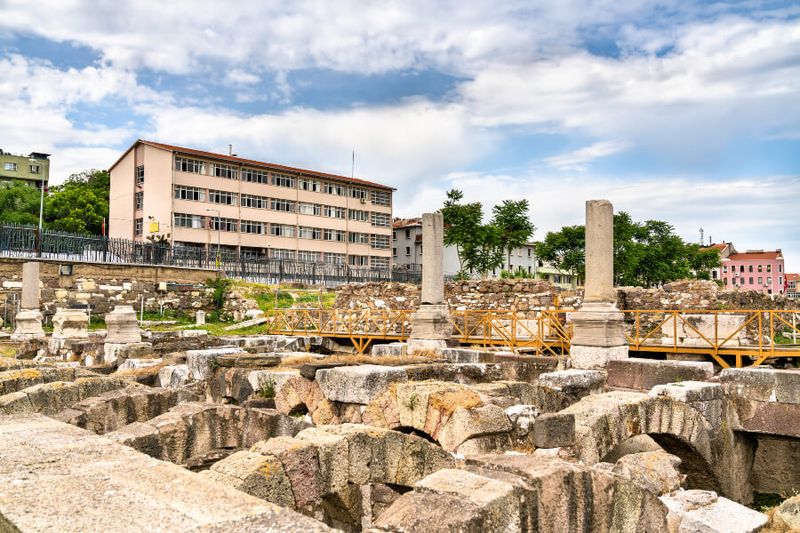 After the great fire of Smyrna in 1922, many historical sites and relics were damaged or lost, particularly around the Greek and Armenian enclaves. Visitors can still explore some of the surviving buildings around the city's famous Kordon (promenade). However, the city holds glimpses – architectural details, ruins, and select remains – of its former glory. For instance, there's the Asansör district, home to the eponymous Asansör elevator which was built in 1907, a water-powered contraption to take city residents to hilltop districts. Today, the preserved elevator runs on electricity and provides access to unparalleled views of the city and its surrounds.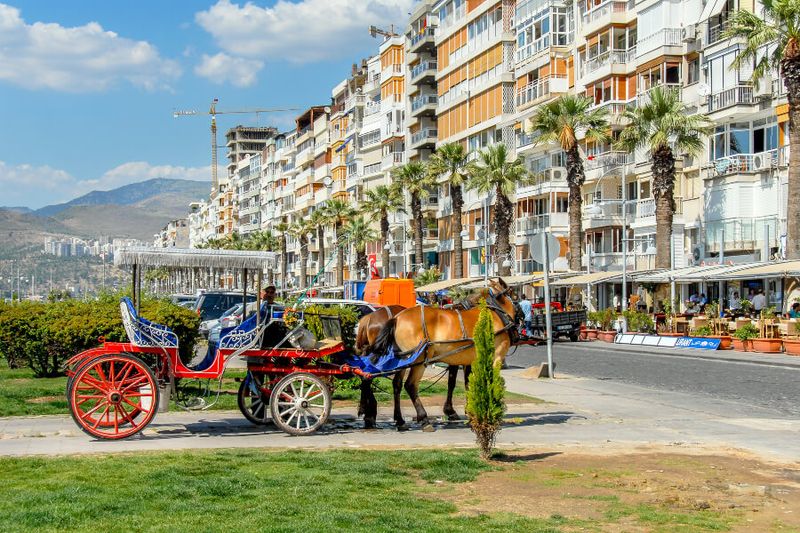 Things to do
Izmir has a wealth of cultural sites – even a short leisurely stroll around town can yield delightful surprises. After all, the city was once a significant stop along the historic Silk Road. The Kordon is a scenic starting point for a walk around Izmir. Head to the Konak Pier for a first-hand look at the region's famously blue waters, or admire the old Ottoman-style clocktower in Konak Square, surrounded by gardens and a small mosque.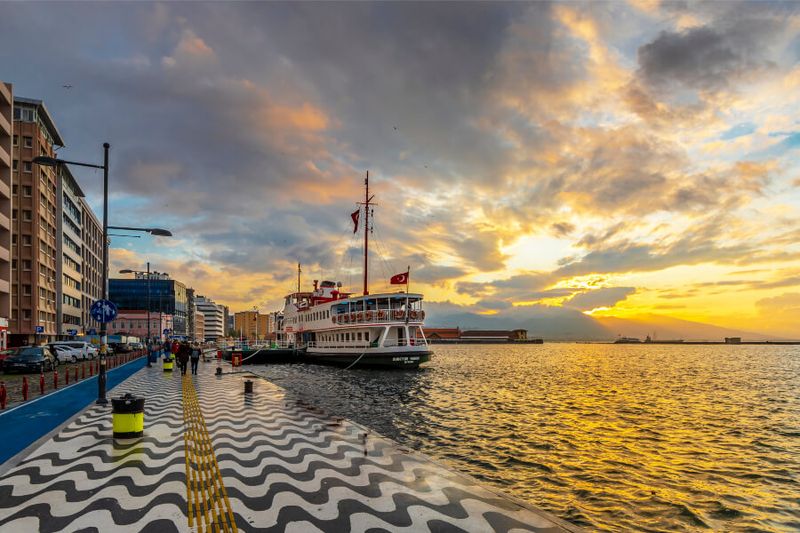 There's also the agora, which houses the remains of an ancient Greek and Roman market, as well as still-working fountains. Izmir's main bazaar, Kemeralti Market, is a great stop for a proper Turkish coffee and to browse through fresh produce, sweets, souvenirs, clothes, toys, and handicrafts.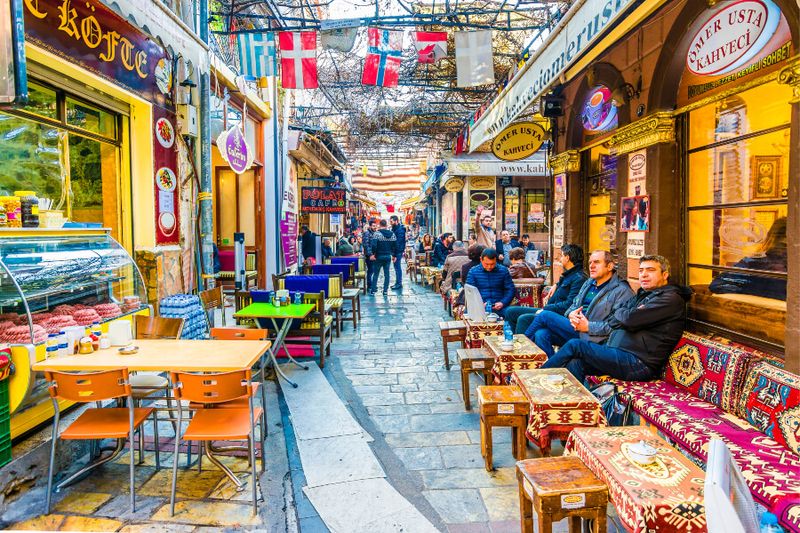 Nearby Ephesus is an archaeological hotspot, once an ancient Greek settlement that flourished under Roman rule. Its most famous building was the Temple of Artemis – one of the original Seven Wonders of the Ancient World. Visitors can still take in notable ruins such as the Library of Celsus, which remains one of the finest examples of an ancient Roman library today, as well as an ancient Roman amphitheatre, baths, and gymnasium.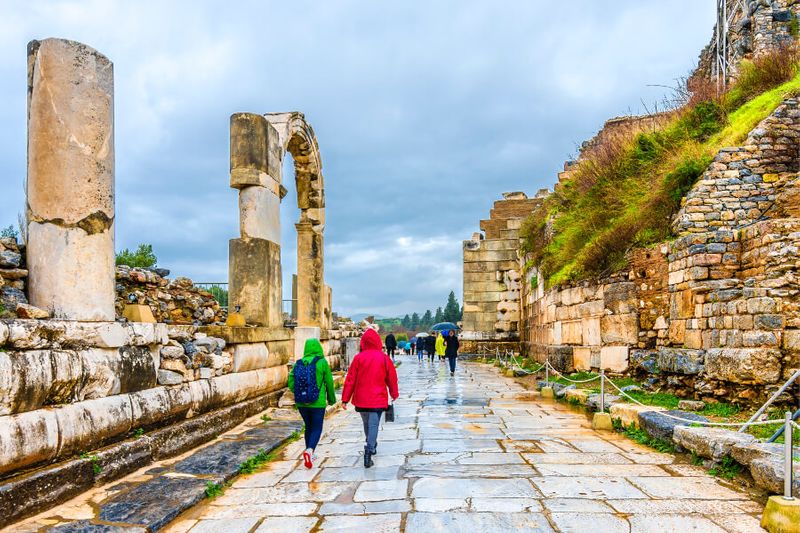 Things to eat
When in Izmir, go local and get your hands on fresh figs, dates, and grapes. As part of the Delice Network – a French organisation that focuses on promoting gastronomic and economic development – Izmir takes its food culture very seriously. From gözleme (stuffed, grilled dough slices) to grilled octopus and calamari, there's something for everyone, done in the Turkish way; if you're stumped by all the options, there's always the classic: meze. The city is also well known for its many bakeries and patisseries, serving iconic sweets, cakes, and pastries.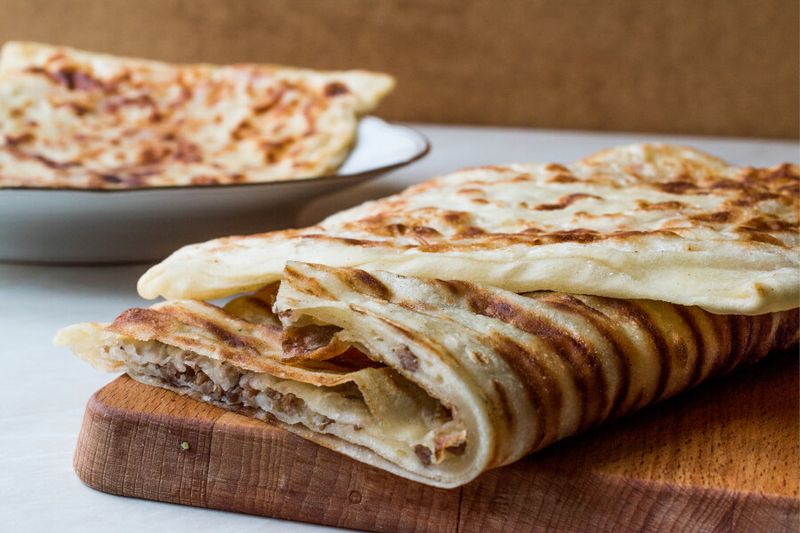 Take your time wandering past lokantas (restaurants) that are cornerstones of local Turkish food culture – all the food served here is made fresh daily, using produce from around the area. Of course, there's also fresh seafood. Many restaurants will offer a catch of the day, and you can pick up a balik ekmek (fish sandwich) by the shore.