Visiting Southern Africa? Here, 10 must-visit destinations in Tanzania to cross off your bucket list
1. Ngorongoro Crater
Take in the world's biggest inactive caldera – the remains of a magma chamber after a volcanic eruption – at the UNESCO-protected Ngorongoro Conservation Area. The crater floor is home to over 25,000 animals like wildebeest, serval, zebra, and even lions. Most notably, it's a prime place to see the very rare, very endangered black rhinoceros. Viewing the crater from along the rim is a magical experience, especially during the golden hour, but venturing deeper into its lush green depths is a must.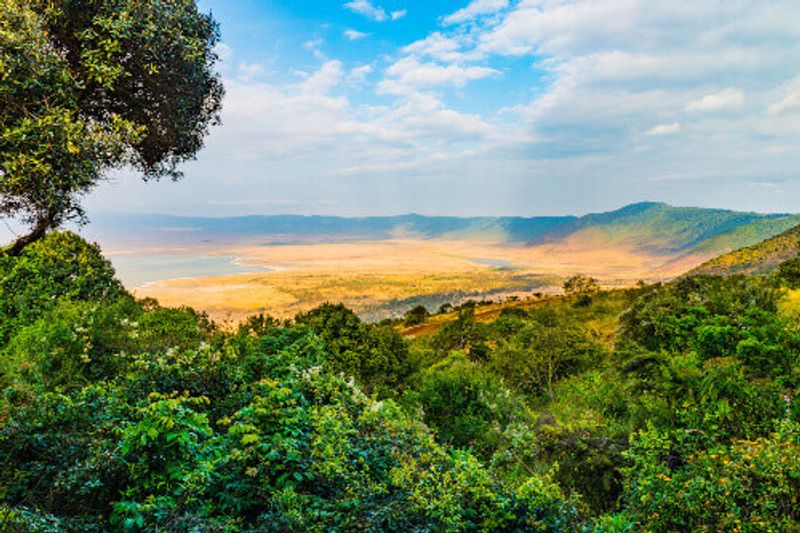 2. Dar es Salaam
Exploring Dar es Salaam (or simply 'Dar') is a delightful tropical respite from the scorching savannah and plains. Soak up the vibrant nightlife, dancing, and lovely beach culture, especially on nearby Mbudya or Bongoyo Islands. From the sights, smells, and sounds of Kivukoni fish market to the interactive Village Museum, don't overlook the warmth of Dar's cultural offerings. It's also a fantastic place to eat your way through East Africa with mishkaki (skewered meat), nyama choma (slow-roasted meats), and Indian-influenced Tanzanian chapati.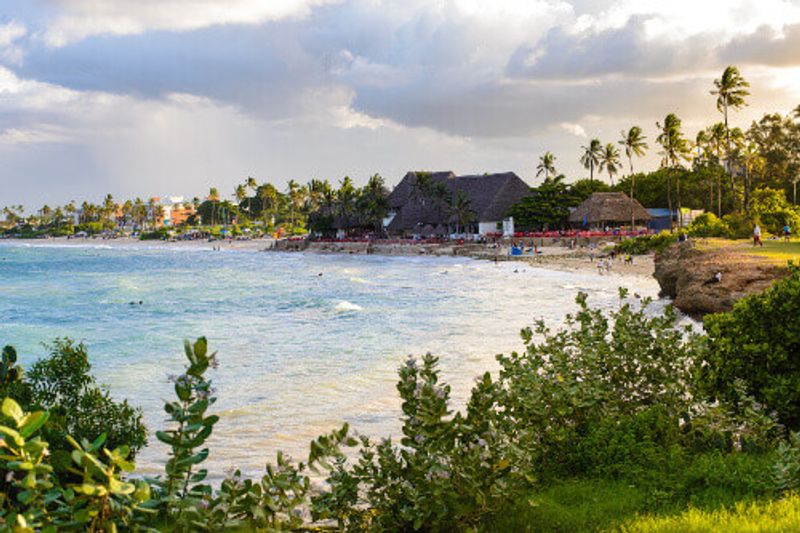 3. Meeting the Maasai
The Maasai are instantly recognisable by the vibrant clothing, especially their red cloaks. These traditionally nomadic people have been forced to look to other means of living as more of their lands became occupied by colonial forces. Cattle plays a central role in their lives, as they are first and foremost herders and use their livestock for currency and status. Many Maasai follow their customs and traditions today even in a modern setting, and visiting a maasai boma (home) is a common cultural experience in Tanzania, especially in national parks.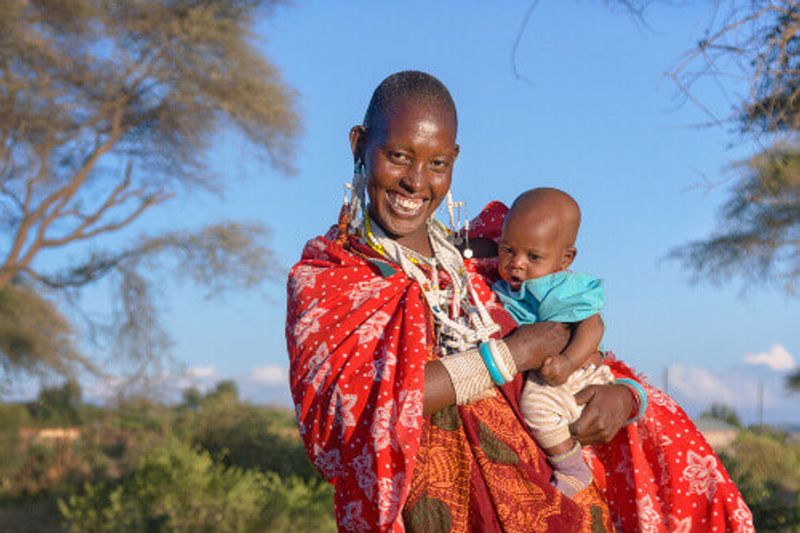 4. Arusha
There's no better place to experience the breadth of Tanzanian's multicultural communities than in Arusha, which is a popular stop for climbers heading to Kilimanjaro. Brush up on the history of tanzanite – a bright blue December birthstone – at the Tanzanite Experience Museum, or perk yourself up by getting acquainted with Arusha's local coffee culture (you can get a flat white here). Arusha is also great for street food.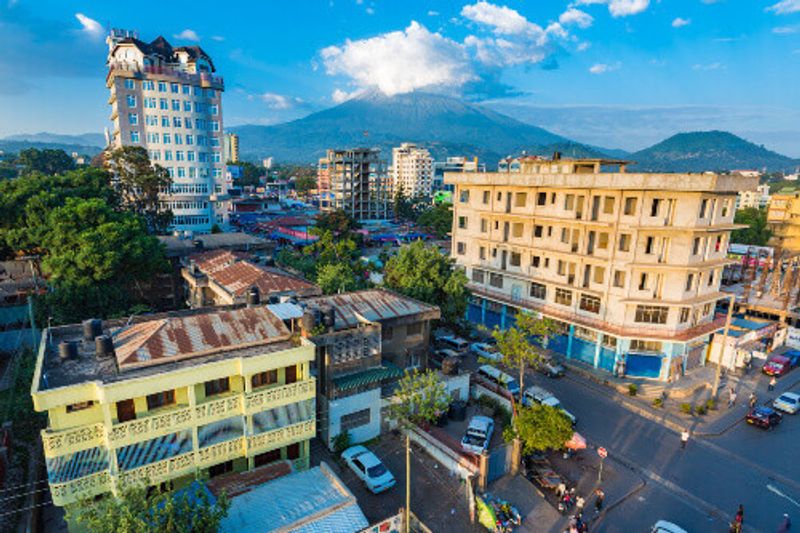 5. Zanzibar
This semi-autonomous archipelago is a cultural melting pot of architecture, people, food (spices!), and crafts. This is best seen in Stone Town, the island's capital and a UNESCO World Heritage Site that has been inhabited for over 20,000 years. As the former heart of the Zanzibar Sultanate, Zanzibar was an important crossroads for traders and slavers. Many buildings feature Indian or Arab characteristics, including doors carved in the Islamic style. A few local landmarks include Forodhani Gardens park, the old Omani Fort, and the House of Wonders, which offers exhibits on Zanzibari history and culture. Fun fact: Freddie Mercury, iconic lead singer of Queen, was born in Stone Town.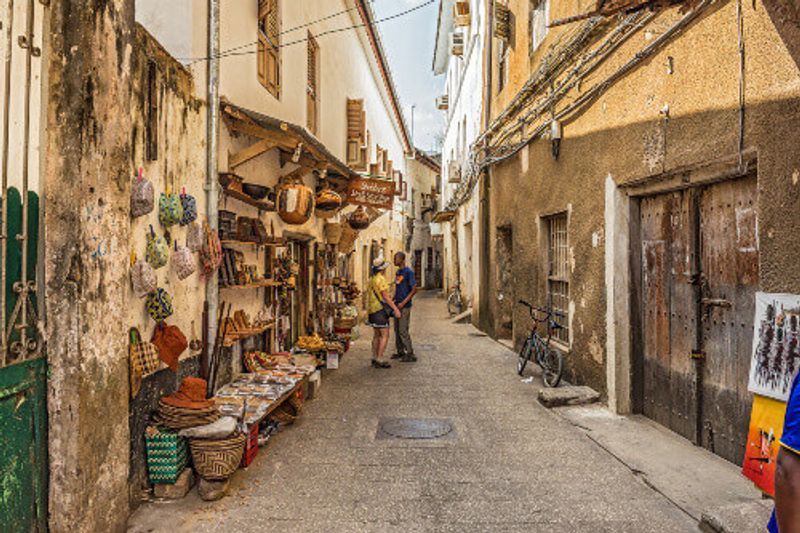 6. Serengeti National Park
Besides its natural beauty and ecological importance, the Serengeti National Park is an excellent bucket-list destination for travellers who want to witness the majestic great wildebeest migration, as well as catch a glimpse of big cats. Many visitors come to see the 'Big Five' of African animals: lions, African leopards, African bush elephants, black rhinoceros, and the African buffalo. The park's biodiversity – spread across a 30,000 sq m area – was designated a UNESCO World Heritage Site in 1981.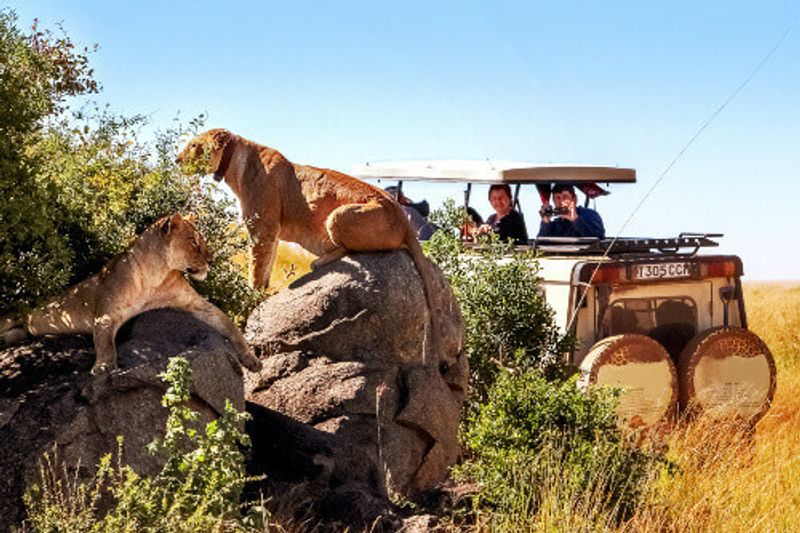 7. Olduvai Gorge
Tanzania's Olduvai Gorge (originally Oldupai in Maasai – the name of a wild sisal plant that grows in the area) is the former home of homo habilis, one of our earliest ancestors, if not the earliest. In the 1930s, this is where archaeologists Louis and Mary Leakey unearthed fossils and tools that detail the evolution of humankind, making Olduvai the most important paleoanthropological site on earth. There are still active archaeological digs at Olduvai today.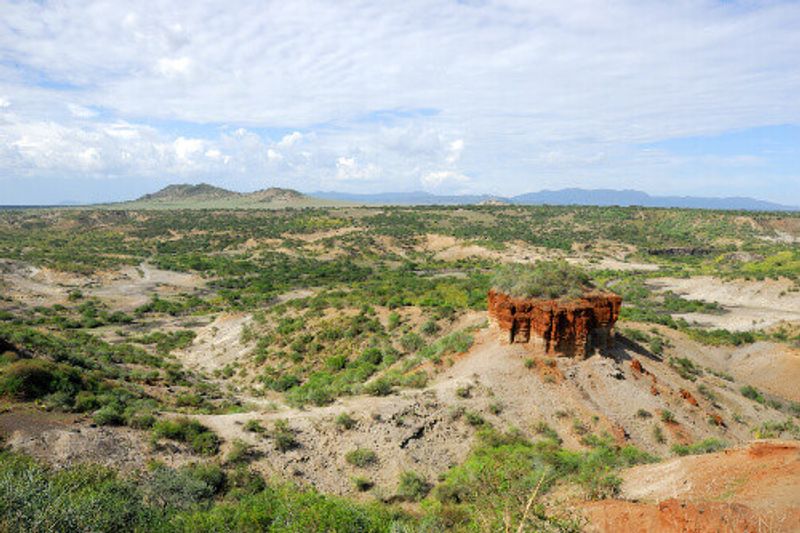 8. Lake Victoria
Nestled between Tanzania, Kenya, and Uganda is the world's largest tropical lake, and the source of the river Nile. Its shores support a wealth of flora and fauna, such as Nile crocodiles, hippos, various species of otter, enormous Nile perch, mongoose, and many types of turtles. Over the past years, the lake has suffered several environmental hazards, including invasive species (the water hyacinth being one particularly dangerous example), but remains a prestigious spot for game fishing.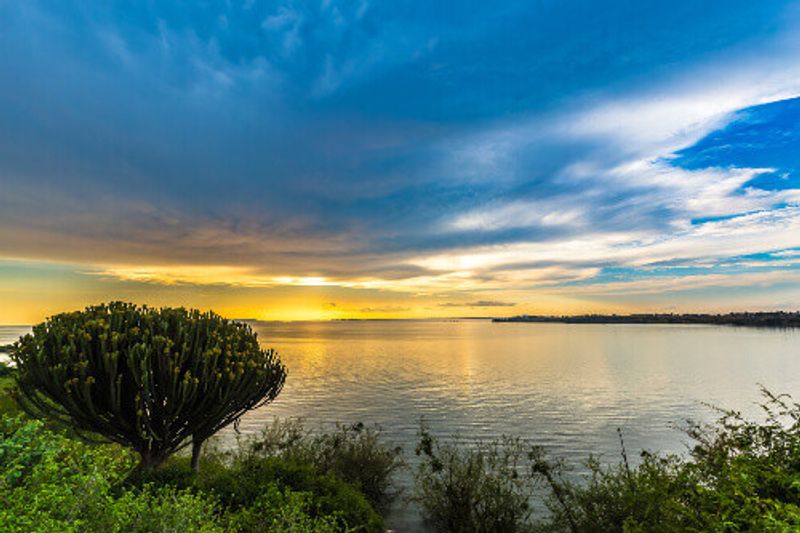 9. Kilwa Kisiwani
This tiny island off mainland Tanzania was once an ancient city-state dating back to the 8th century. Its humble setting belies its position of power in ancient history, which was chronicled by the medieval Moroccan explorer, Ibn Battuta. Some of its most significant structures are the Great Mosque of Kilwa – one of the oldest mosques on the Swahili Coast – and the Palace of Husuni Kubwa. Today, it's mostly a fishing village, but this UNESCO World Heritage Site is a fantastic place to explore one of East Africa's greatest ancient empires.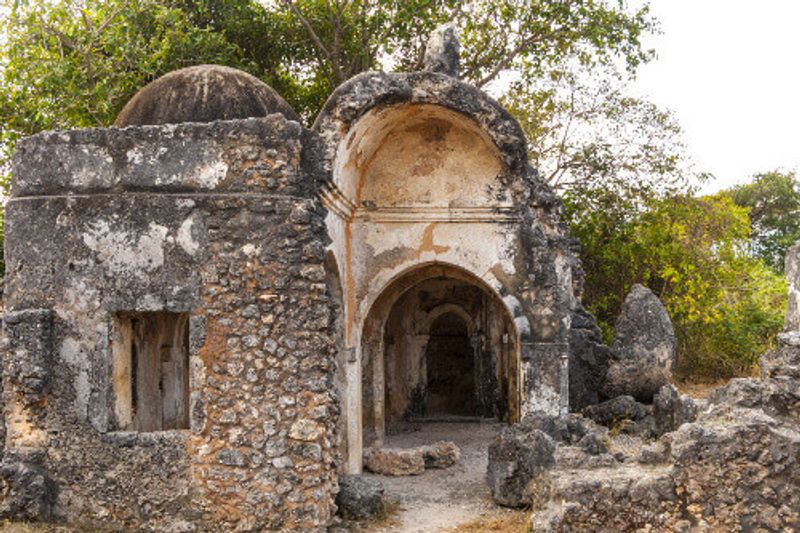 10. Mount Kilimanjaro
No Tanzania list would be complete without mentioning Kilimanjaro. Climbing up the 'roof of Africa' is a once-in-a-lifetime experience that requires more than a little prep and training beforehand. But even if you're not planning to scale Kili (or its smaller sibling, Mount Meru), admiring its snow-topped beauty from afar is just as rewarding.