There's more to Swedish cuisine than the tasty Swedish meatballs from IKEA. From fika to foraging for your own food, explore the gastronomic delights of Sweden like you live there
Sweden has a fascinating food culture with a thriving subculture of fresh foraged ingredients, thanks to the ancient public right known as Allemansrätten, which allows the freedom to roam (also known as Outdoor Access Rights). There's also the beloved national pastime of fika, which involves coffee and hanging out with friends and family over a snack and a cuppa at least once a day.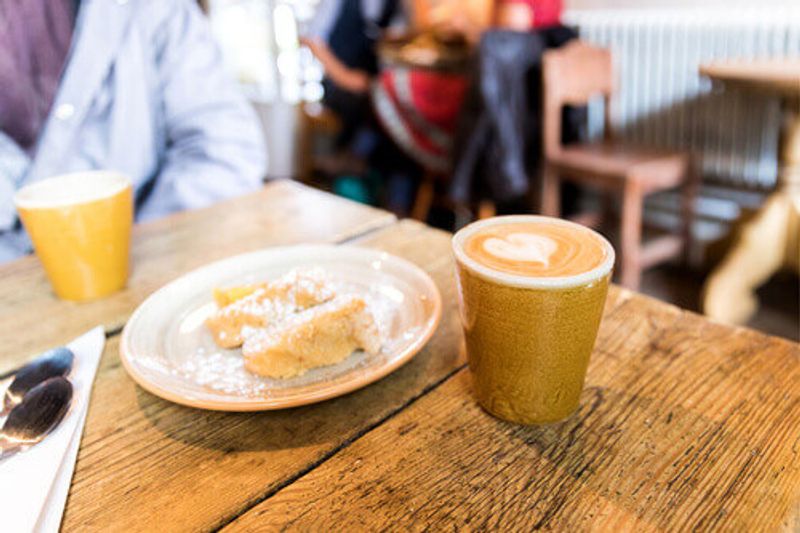 We spoke to Robin Samuelsson about all things edible in his homeland; born and raised just outside of Stockholm, he's a PhD candidate, new dad, and die-hard foodie who dedicates his Instagram (@robfoodie) to food glorious food.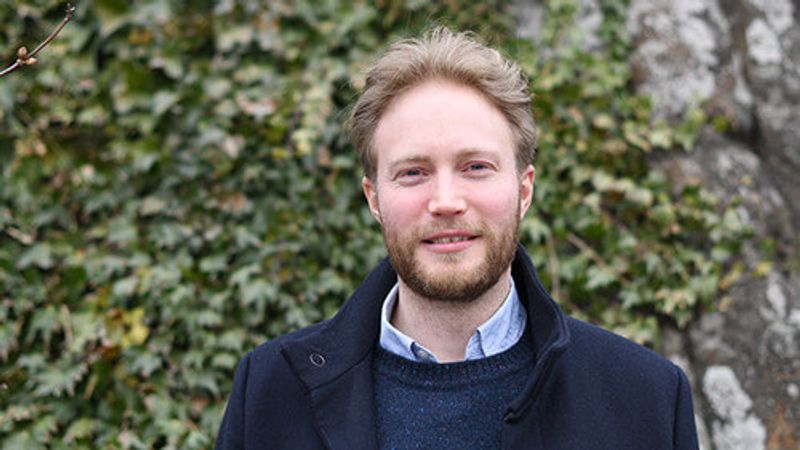 What were some of your favourite things to eat as a child? What are some of your favourite Swedish foods now?
A typical staple food here is the potato. We cook it, fry it, mash it, even put it into pancake batter to make raggmunk [potato pancake]. My favourite used to be, and still is, mashed potato. Here, a classic is of course the Swedish meatball, with mashed potatoes, lingonberries and gravy (tip: the gravy can be spiced up with some vodka). Many Swedes sow their own potatoes, and lingonberries are found in the woods, making this into a possibly sustainable dish; most of the woods and forests in Sweden are free, open and allowed to be in [thanks to Allemansrätten]. This open access to nature is why so many people here adore ingredients foraged. My current favourite is chanterelle mushrooms. We call them 'the gold of the forest' for a reason. These are absolutely delicious and I advise anyone who has the chance to try them. I love them in sauces or just fried in butter on top of a crispy bun, maybe with a bit of grated Västerbotten cheese on top (this cheese is similar to Parmesan but can only be cultivated in a region called Västerbotten).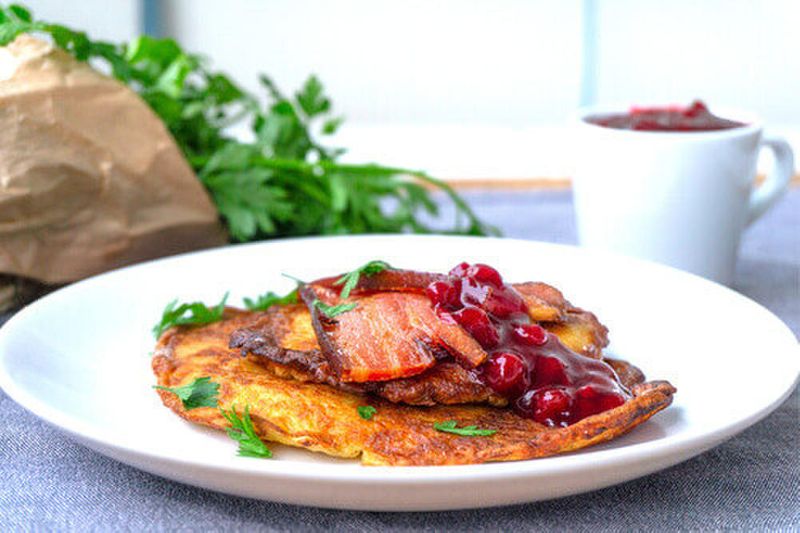 What are a few dishes or snacks you might recommend for visitors who are new to Sweden?
Try one of the Swedish staple foods, such as meatballs or Swedish pancakes, cooked by professionals. My tip here would be the restaurant Oaxen Slip at Djurgården, serving wholesome traditional Swedish food on a high level.
For a visitor who wants to try a bit of everything, the Smörgåsbord style of eating originated here, and serves a large selection of dishes for people to try out. This is typically served as a brunch on Sundays in nice locations. The Nordic gastronomy scene has been booming in recent years, and the really food-savvy visitor might want to try fine dining. Here, the focus will be on light, local ingredients, probably some foraged from nature – be prepared to eat birch or moss.
Sweden has a tradition of migration, and has been one of the most open countries in Europe. [In Sweden] you can eat everything from Ethiopian, to Lebanese, or Asian. For the visitor wanting something different, try the Swedish-Korean fusion restaurant, Nook.
Can you tell me a little bit about what fika means to you? Why do Swedes love coffee?
Fika is for most of us Swedes a very special and fond occasion. I remember coming home to my grandmother's fresh-baked cinnamon buns on school days. This cinnamon bun pick-me-up is indeed cherished by Swedes, and much needed during the darker winter season of the year.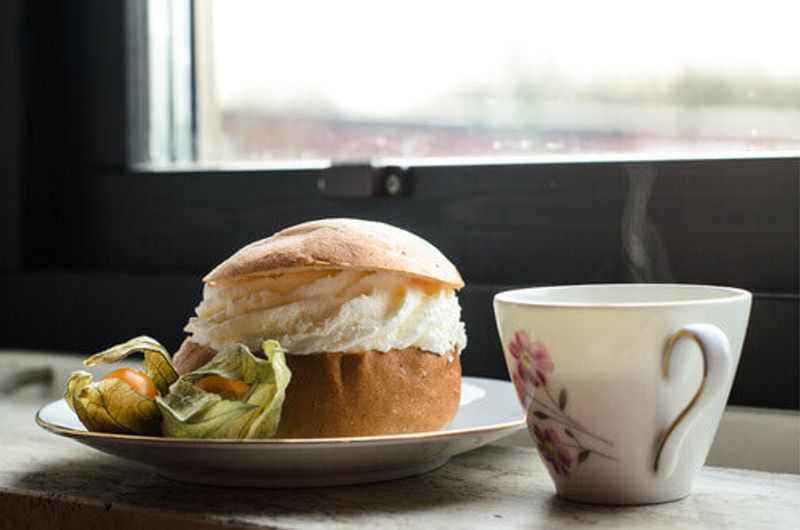 The word fika actually originates from a dialectal use of the word 'coffee.' Us Swedes are crazy for coffee and every workplace has machines, brewers, and in a few places even employed baristas, to enable employees to meet over the fika.
The fika is in this way very much a social nexus for people to meet, have coffee, sweets and socialise. All over Stockholm you can find coffee shops serving a numerous array of blends and origins of this beloved bean. Not only can people have high-quality, fair-trade coffee but also have a place to engage with friends, family or new people.
What are a few things that visitors might not know about Swedish food?
On the typical smörgåsbord one will find cured and smoked meats and salmon. The cured or smoked fish can be eaten with fresh dill and squeezed lemon to balance the strong flavours. The smoked and prepared meats allow people to try game from the north, such as deer and moose. There is a big interest in methods of cooking such as these, as they have a very long tradition. This has spurred initiatives such as ancient methods of open-flame cooking. A visitor interested in this can visit the open-flame restaurant Ekstedt. One might have heard of the infamous surströmming, the Swedish preparation method of letting fish rot and ferment. I would not recommend this to anyone, but of course the more extreme foodies might want to look into this (at their own risk).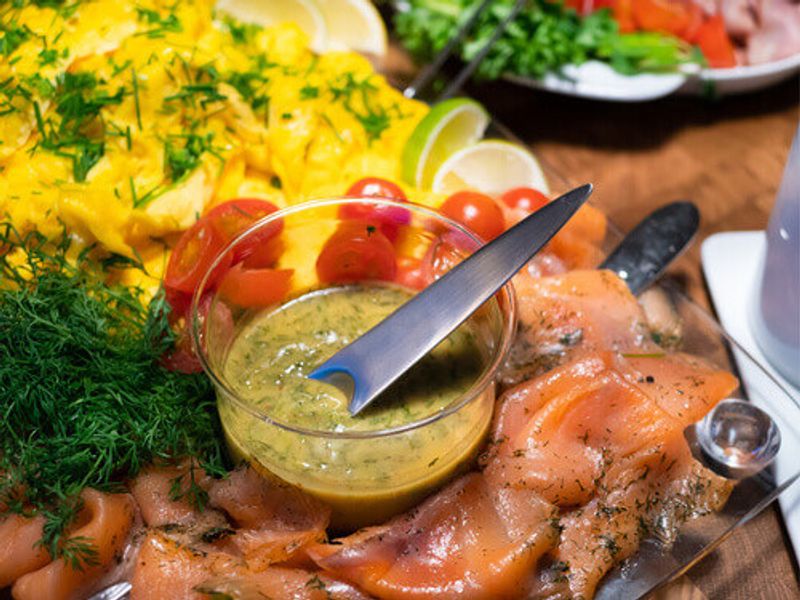 Are there seasonal foods that you would recommend?
Visitors during summer have a lot to enjoy. During summer, strawberries are ripe and harvested continuously. This short season gives the strawberries an intense flavour and juicy texture. We enjoy these with whipped cream, ice cream, or just as they are. This part of the year, the forests are filled with other berries - blueberries, lingonberries, cloudberries. The summer season ends with a traditional feast with fresh crayfish and an assortment of regional hard liquors.
Autumn produces more mushrooms (chanterelles, porcini). As to the seasonal weather, there will be no more fresh produce. This is a reason why we are reliant on pickled vegetables, potatoes, carrots and other root vegetables during this season. A typical meal for this season will be some game meat stew with root vegetables and the same goes for winter especially as people enjoy their warm homes and eating more hearty foods. The pinnacle of this is the Julbord (The Christmas Table), when families gather around a smörgåsbord of Christmas foods such as salmon, herring, hams, and sausages.