Exploring these Swedish wonders will take your Nordic adventure to the next level
Between cities packed with grand European architecture, thousands of ancient islands, a fascinating Viking heritage and fresh culinary scene, Sweden really does have it all. Adventure travellers in search of outdoor adventures will be delighted with the hikes and activities on offer, while those who prefer to wander through tiny towns and bookend their day with some fika will never want to leave.
Here, 16 of the best places to explore in Sweden
1. Gamla Stan
The old town of Stockholm is one of the best preserved parts of the Swedish capital. Gamla Stan, literally 'old town' in Swedish, was founded in the 13th century, but many of its most grand facades are from the 16th and 17th centuries. Start with a stroll down the Strandvägen promenade, taking in the German-influenced architecture and rows of moored boats, before turning left across Strömbron Bridge and venturing into the heart of Gamla Stan. The main square is home to the famous colourful townhouses and Nobelmuseet (Nobel Museum).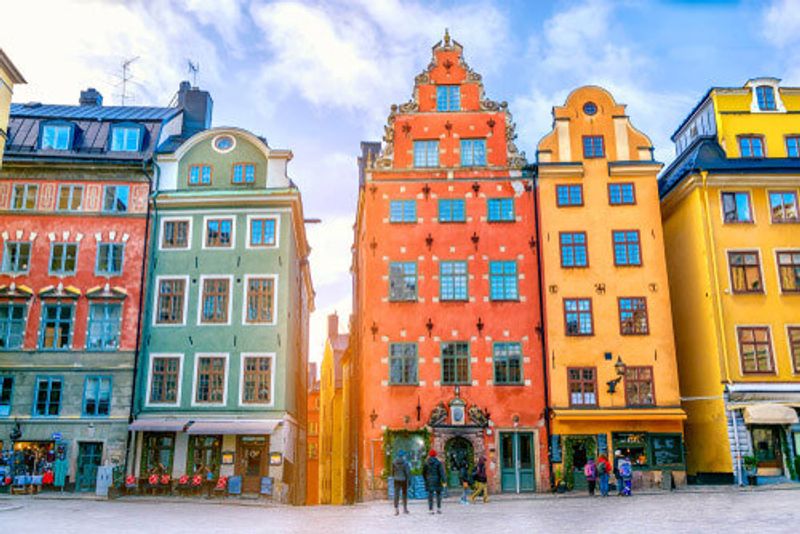 2. Stockholm Archipelago
Located just a short ferry ride from Stockholm, the Skärgården or Stockholm Archipelago is Sweden's largest group of islands and well-worth a day trip. The archipelago includes more than 30,000 islands, islets and reefs, each with their own features; some are popular for their forests or walking tracks, others for their luxury hotels. If you're looking to explore a typical Swedish island dotted with falu rödfärg (red dye) cottages, be sure to visit Möja Island, or cycle past lush fields and beaches on the island of Utö.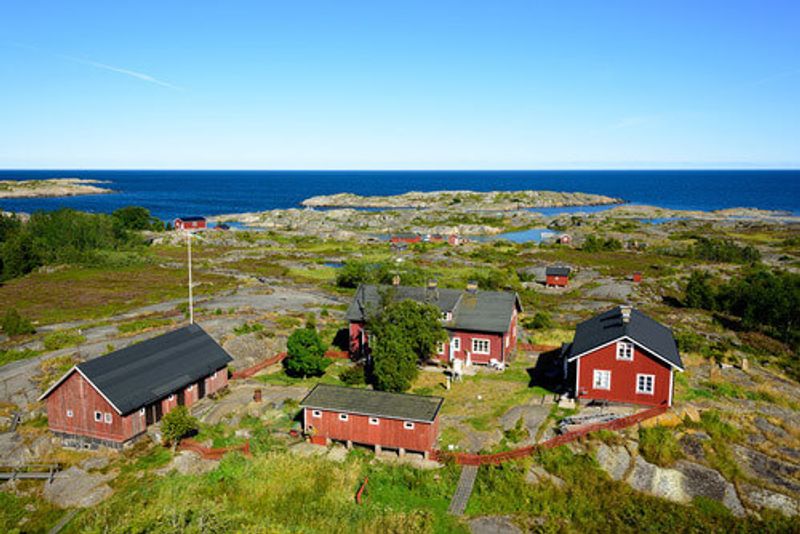 3. Öland
Öland is an island and province off the southeast coast of Sweden, known for its wooden windmills and white, sandy beaches. Cross the bridge from mainland Kalmar and head into the historic town of Borgholm, to wander the idyllic streets and learn about its ruined fortress.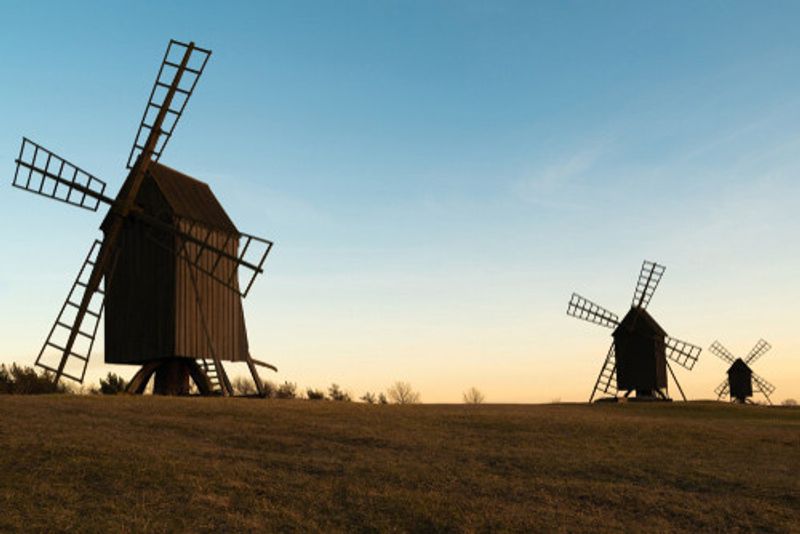 4. Stora Gatan
Sweden's oldest surviving town is a picture of quaint Scandinavian charm. Sigtuna was established in 980AD, most likely by Swedish King Eric the Victorious, and quickly became a commercial hub. Nowadays, the city is scattered with medieval ruins and old churches, while its main street Stora Gatan is picture-perfect, with dozens of pastel, wooden shops.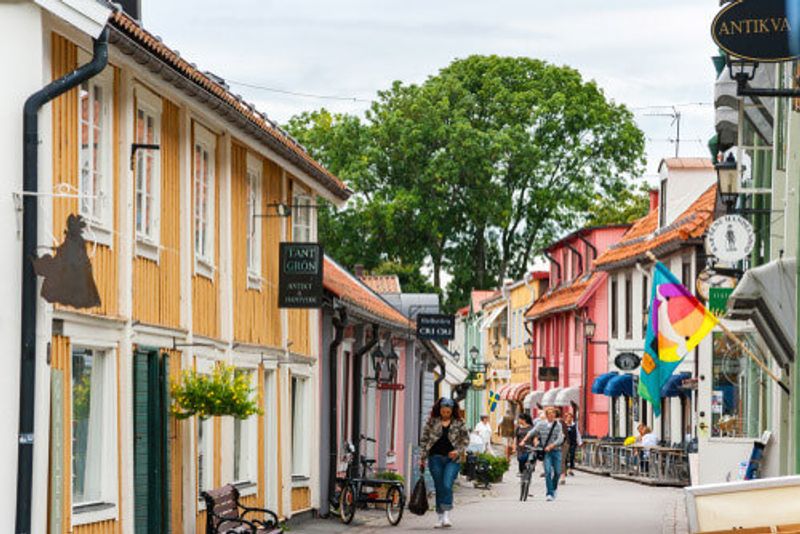 5. Kosterhavet National Marine Park
Kosterhavet is Sweden's first National Marine Park and home to an astounding variety of flora and fauna. This west coast gem spans for roughly 390 sq km, encompassing islets, eelgrass meadows and a coral reef. Start with a boat trip to the Kosterhavet Naturum Visitors Centre on South Koster Island, before setting off in search of the 12,000 marine species that call the park home. Hire a kayak or follow the marked snorkelling trail, ticking off animals like harbour seals, birds and sea sponges as you spot them.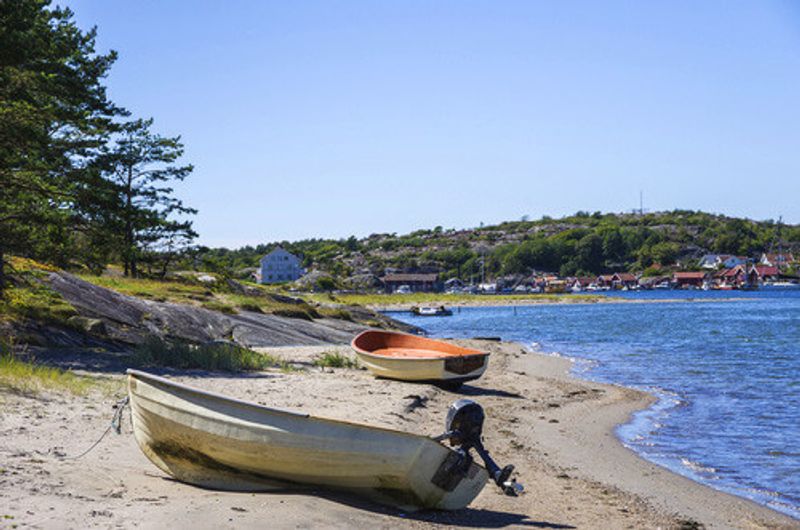 6. Tandövala Nature Reserve
For nature lovers, Tandövala is a wooded paradise. Tucked into central Sweden, this reserve is dotted with old-growth forests and home to wildlife such as brown bears, gray wolves and several owl species. Stroll through the forest, breathing in the scent of pine and admiring the beauty of the Swedish wilderness.
7. Mount Kebnekaise
At over 2,000m, Kebnekaise is Sweden's highest mountain, thanks to the glacier that sits atop its peak. In July and August, confident hikers can tackle the southern summit of the mountain without technical equipment, but those less experienced can walk the first few hours to base camp. The base of Kebnekaise is the perfect place to partake in a favourite Swedish pastime: camping. Stay at a registered campsite, or escape the towns and set up your tent in the wild. As long as you're far from houses, parks and beaches, you're free to camp wherever you please, in accordance with the Swedish Right of Public Access.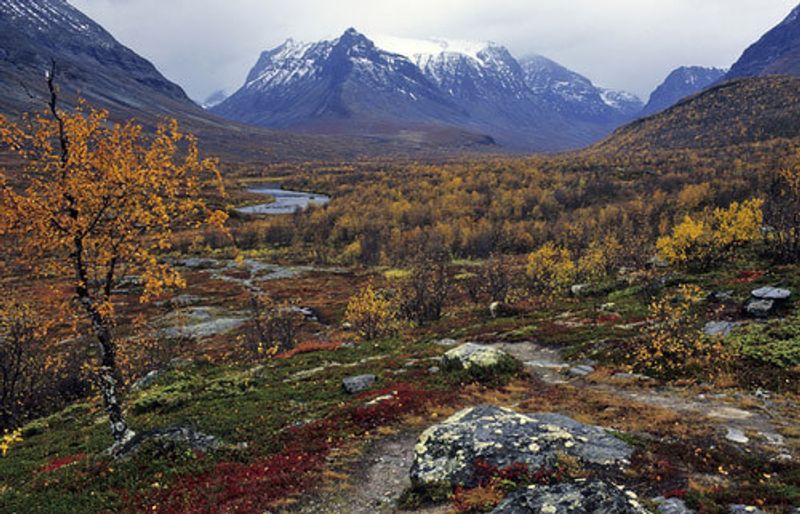 8. Birka
For history buffs, Birka is a must-visit town on the island of Björkö. The former trading hub and Viking stronghold was founded in the 8th century and quickly grew in population to become the most important in Europe. Its location by Lake Mälaren enabled access to the Baltic Sea and attracted merchants and craftsmen from Scandinavia and beyond. Tour the town, exploring the UNESCO-listed ruins and reconstructed Viking village to get a feel for its former glory.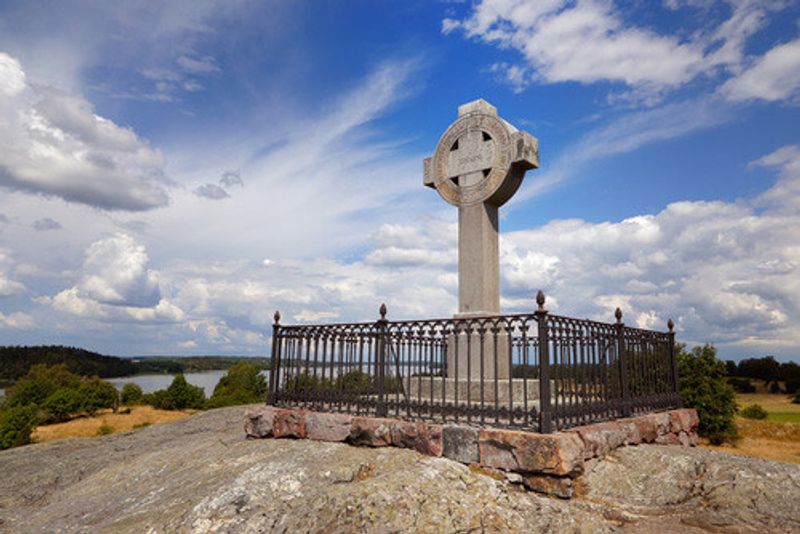 9. Malmö
The far southern city of Malmö is Sweden's third largest and regularly labelled as its most cosmopolitan. Much like Stockholm and Gothenburg, the city boasts magnificent architecture, a charming old town district and plenty of Swedish eateries, but its proximity to mainland Europe has given it a multicultural edge. In amongst typical Swedish shops are Italian espresso bars, Syrian restaurants run by refugees, and Michelin-starred Korean joints. Hire a bike and ride through the city to Pildammsparken, stopping for a bite along the way.
10. Åre
As far as Swedish ski destinations go, Åre is one of the largest and certainly among the best. Whether you're a beginner in need of lessons, or a confident skier seeking an off-piste adventure, Åre has slopes to suit and facilities to keep the jovial mood going long into the cold, Scandinavian night. With the arrival of spring, the village empties of snow bunnies and fills with adventure enthusiasts, who come to hike, paraglide, kayak, or ride mountain bikes.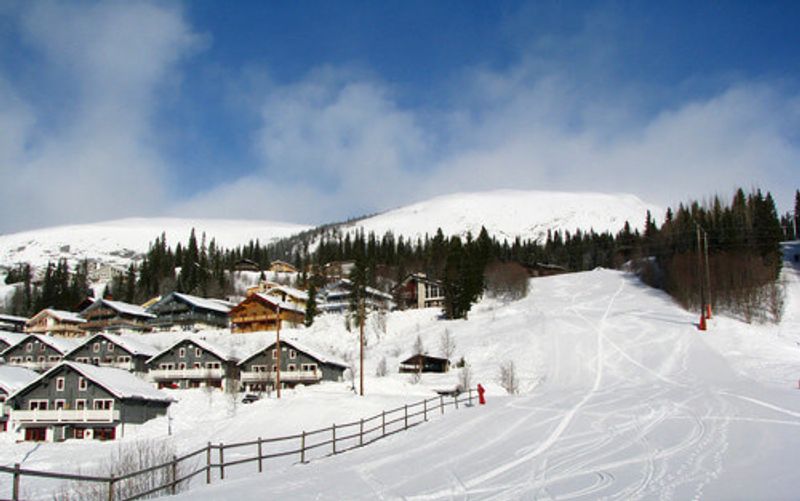 11. Skuleskogen National Park
Lush growth forests, sparkling lakes, and wide ravines; the Skuleskogen National Park is a nature-lovers dream. The park hugs the east coast of Sweden along the Gulf of Bothnia and is part of the famous High Coast Trail, one of Sweden's most spectacular hikes. Whether blanketed in winter snow, or painted in autumn colours, Skuleskogen offers stunning vistas year-round.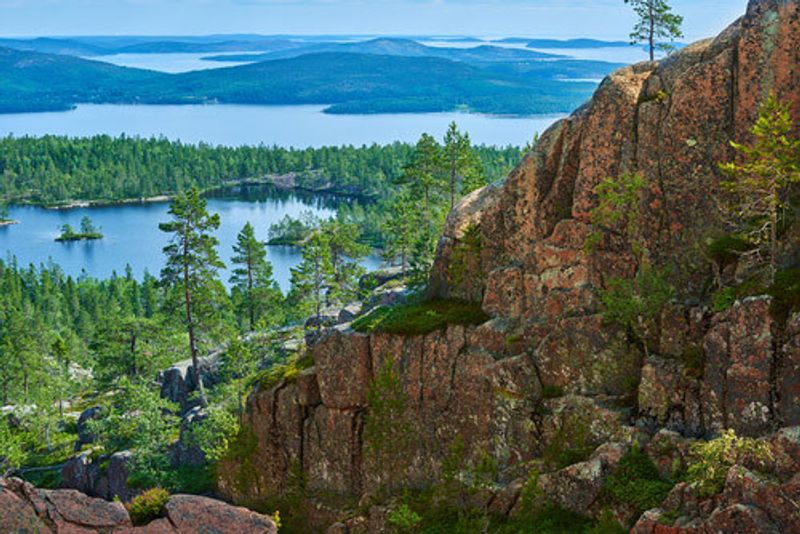 12. Marstrand
Known as one of the most beautiful spots in Sweden, Marstrand has long been a destination for the rich and royal. The island is likened to the French Riviera with a Swedish twist, thanks to its orange rooftops, coastal feel and status as the country's sailing capital. Throw in the medieval fortress and picturesque harbour, and it's clear how Marstrand earned its stripes as a prime holiday destination.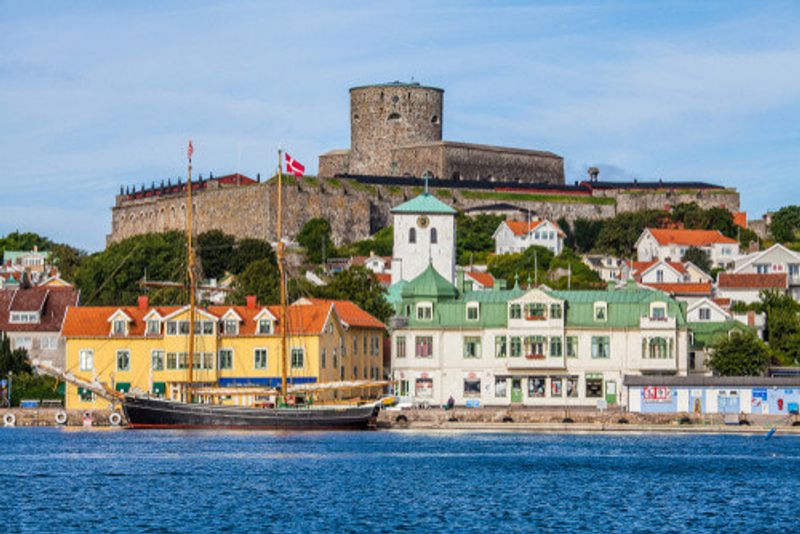 13. Jokkmokk
Swedish Lapland is an Arctic dream. Come November, the midnight sun is replaced with long, dark days and the region becomes a winter paradise. In the town of Jokkmokk, streets dotted with red houses are blanketed in snow, and activities like dog sledding take visitors through stunning pine forests, in search of the Northern Lights. While many towns north of the Arctic Circle are a delight, Jokkmokk is the proud centre of Sámi culture and is bursting with cherished traditions. Visit in early February to experience the 400-year-old Sámi winter market, with reindeer racing, traditional food, handicrafts and folk dancing.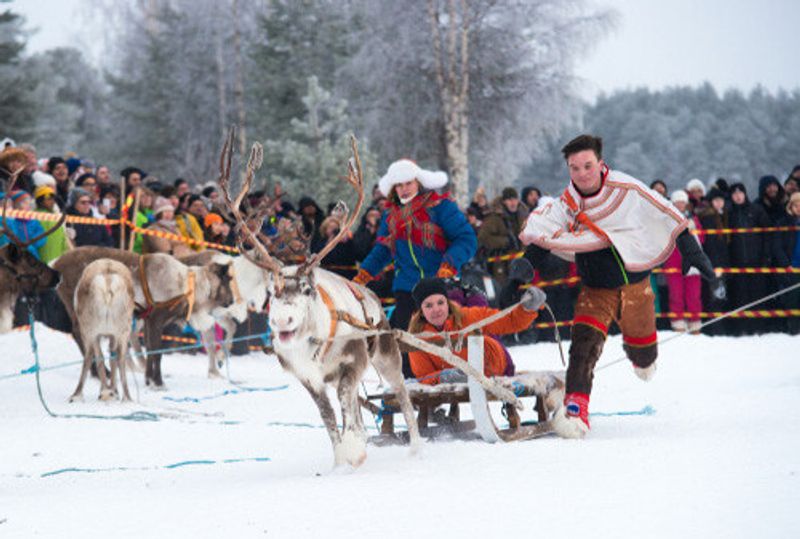 14. Visby
Visby is another of Sweden's most treasured towns, thanks to its immense Viking heritage. Situated on the northwest coast of Gotland Island, the UNESCO World Heritage Site of Visby charms visitors with its remarkably well-preserved medieval ruins. Tour the 12th-century city walls and cobbled streets lined with cottages. A visit to Visby is a pleasure for history buffs and leisure travellers alike.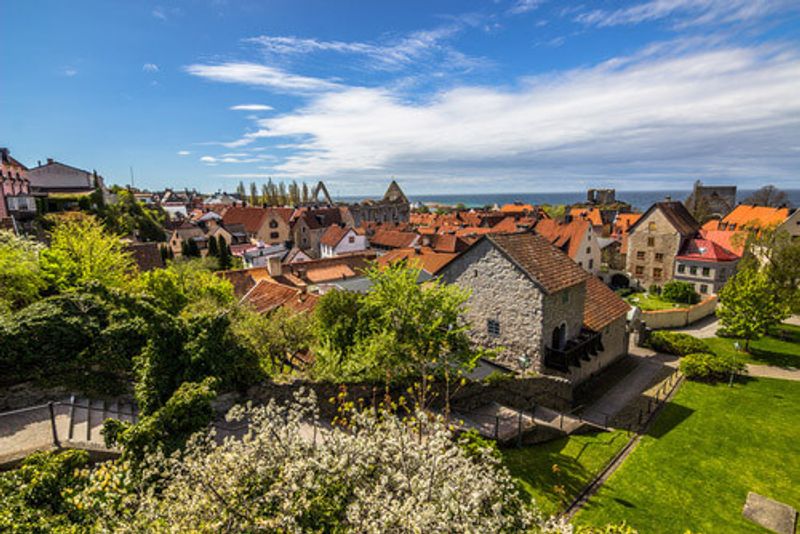 15. Sandhammaren beach
Sandhammaren beach is regularly labelled Sweden's best beach and is a great day-trip from Malmö for summer visitors. Located in the southern county of Skåne, the 12km beach has fine, silky sand to rival any of Europe's most famous beaches, and beautiful water to boot. Spend a warm afternoon soaking up the Swedish sun, or take a walk through the sand dunes and along the shore.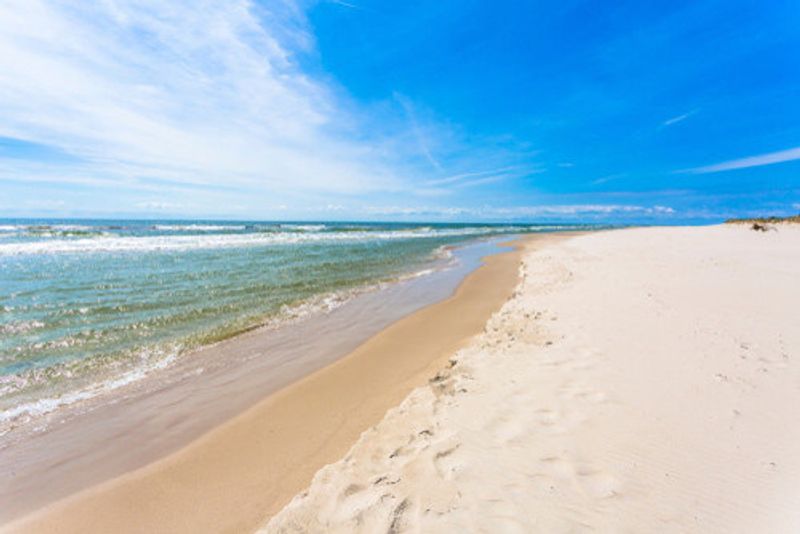 16. Ystad
Idyllic Ystad is a picture of Swedish tradition. This former market town is famous for its colourful, half-timbered cottages, and as the inspiration for Henning Mankell's best-selling Kurt Wallander series. Visit the 17th-century Sankta Maria Kyrka (St. Mary's Church), Klostret i Ystad (Greyfriars Abbey) and the mysterious, prehistoric stones of Ales Stenar. Don't forget to try some of the food on offer too; restaurants like Villa Strandvägen serve delicious Swedish cuisine from beautiful, restored buildings.