This deeply personal train service is a one-of-a-kind way to experience Swedish hospitality and the great outdoors
Inlandsbanan or the Inland Line is one of the best and most convenient ways to soak up the Swedish countryside and wildlife, all the way up to the snowy province of Lapland.
The almost-1300km train route stretches from Kristinehamn in the south to Gällivare in the north, with optional terminal points at Mora and Östersund. Along the way, the train passes through several nature reserves in the enormous Laponia park system – a UNESCO World Heritage Site – offering passengers views of Sweden's untamed wilderness.
The entire trip from Kristinehamn to Gällivare takes about six days, but depending on the rail package purchased, different itineraries can take longer to permit for activities like hiking, fishing, and canoeing.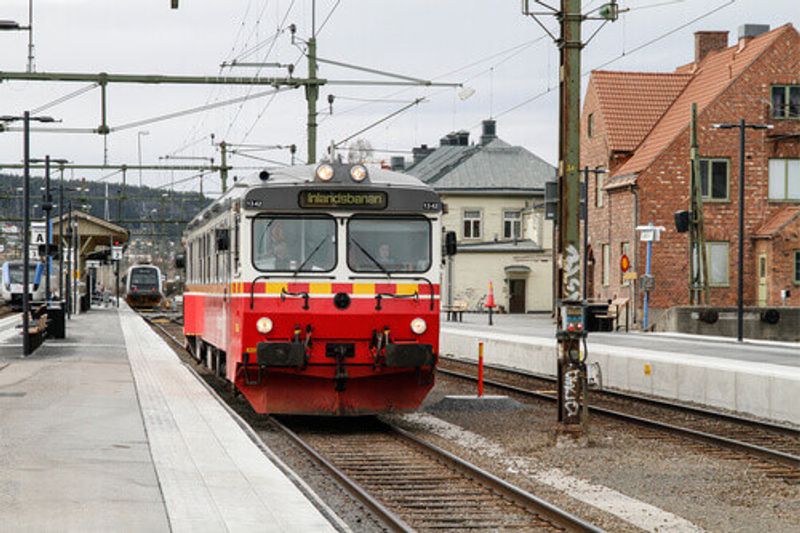 This particular railway was built for defensive purposes in case of a military invasion, but today, it has become a quiet open secret for both domestic and international passengers looking to take a slow adventure north. Inlandsbanan are staffed with knowledgeable hosts who can help identify natural landmarks and make stops for unique photography opportunities – the methodology here is pretty simple: open the windows to take a good snap. They're also well-versed in cultural and historical knowledge, so talking to them is a bit like having access to a train concierge.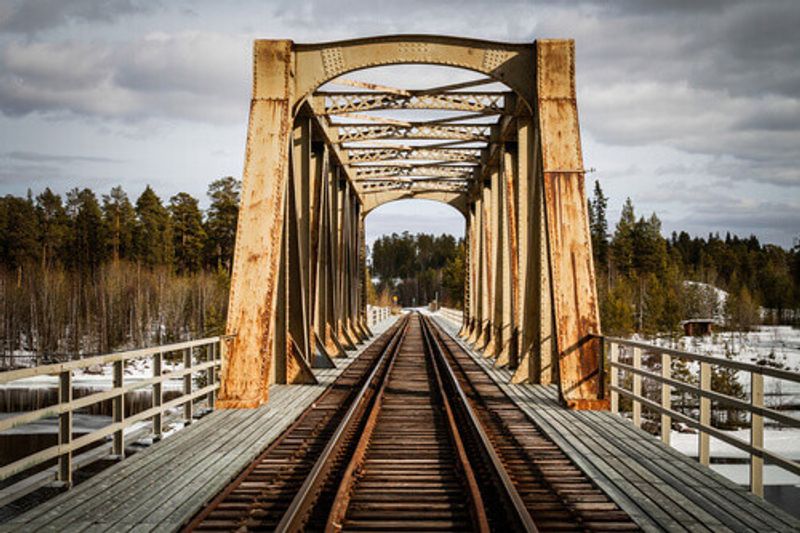 Fika or Swedish coffee culture is alive and well on the Inlandsbanan – there will be coffee and cake and/or snacks, but main meals are ordered via the Inlandbanan host, and will be ready to collect once you stop at a station. Meals are prepared with local artisanal ingredients and fresh produce, so you get an authentic taste of regional inland specialties.
Local eats might include dishes with cloudberries, whitefish, moose, and reindeer meat.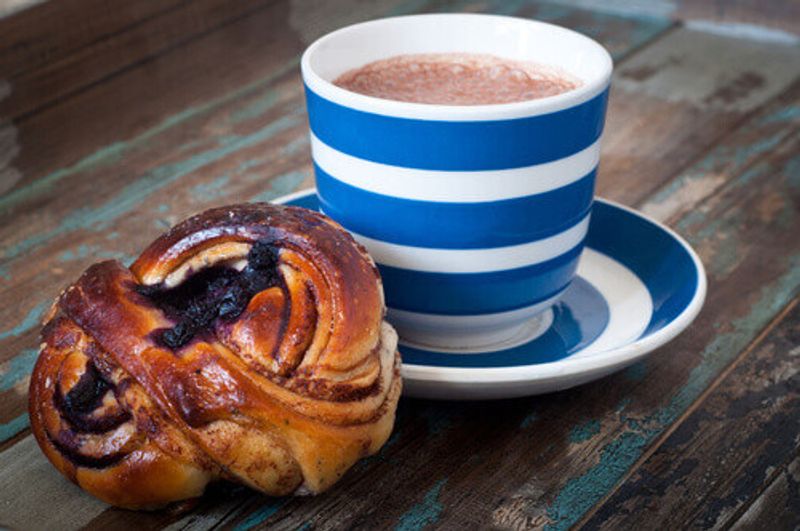 Trackside delights
The true beauty of the Inlandsbanan is what happens on the stops along the way, as with the help of your host, your trip can be as spontaneous or as laid-back as you want. Sometimes, there might be a spontaneous stop to check out local flora, allow passengers to go foraging, or even swimming – longer stops might involve an overnight stay at a village, town, or a cultural attraction.
Some stops along the Inlandsbanan are gateways to some of Sweden's cultural landmarks, such as its winter sports hub in Åre, which is accessible by getting off at Östersund. Other sightseeing spots are the train stations themselves, which have small historic areas preserved for posterity.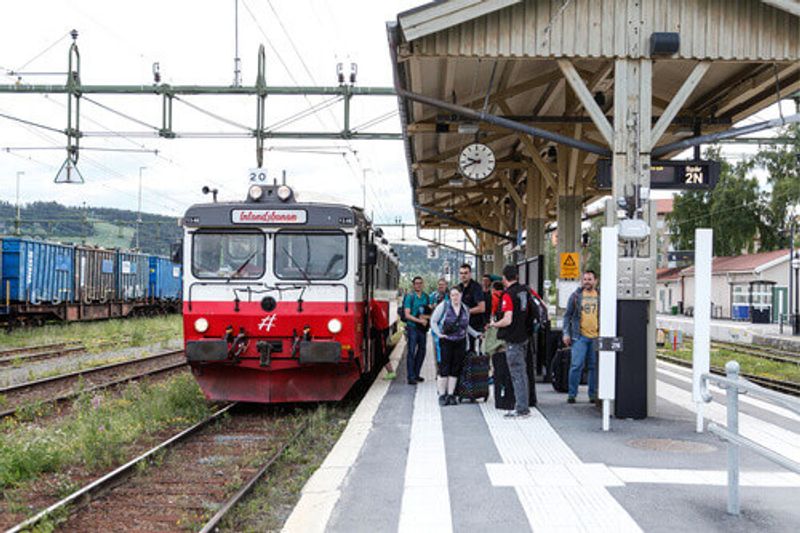 Lapland or Laponia
Swedish Lapland (spelled 'Lappland' in Swedish or latinised as Laponia) and Finnish Lapland were originally one and the same, before Russia annexed it in 1809 and split the region into two provinces.
Today, Swedish Lapland, which occupies a quarter of its land, is known for some of the most stunning nature reserves and national parks in the country, some of which are classified as UNESCO World Heritage sites. Lapland is still home to the indigenous Sami people who choose to follow traditional lifestyles, which often relies on trapping, hunting, fishing, and important symbiotic relationships with reindeer.