Oenophiles shouldn't miss a chance to visit this French-style gem in the Cape Winelands, brimming with vineyards and great eats
Originally called Oliphantshoek for its native population of elephants, Franschhoek Valley takes its name 'French Corner' in Dutch from its French Huguenot settlers who came over about 300 years ago. Nestled amongst mountains, the town itself is small and compact, but its excellent reputation for fine hotels, spas, food, and wine, extends far beyond the valley. There are also opportunities to get a glimpse at local wildlife like springbok, though visitors shouldn't expect a safari-like vibe here – most people come to this picturesque, European-style town to relax with a glass of wine.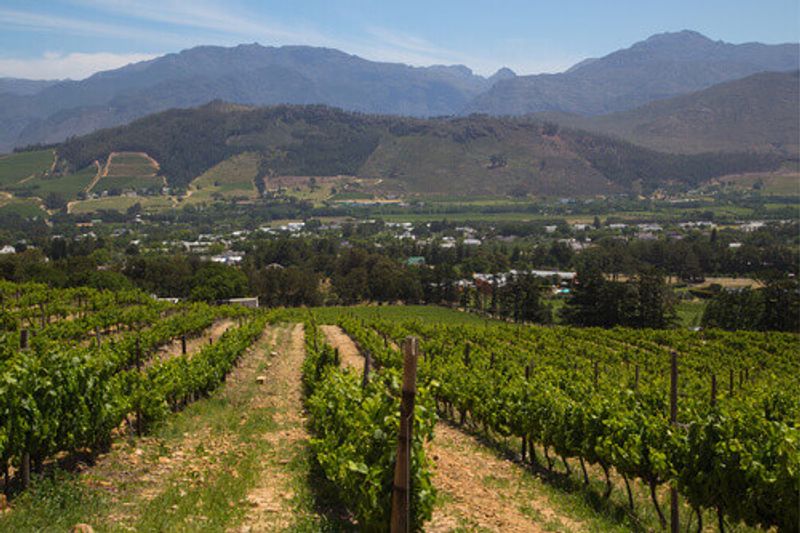 Renting a car is a good idea in this area, as Franschhoek has lovely scenic driving routes, including the Franschhoek Pass – one of the oldest in the country, it was originally used as a means to move cattle. Having a car also means being able to access nearby destinations, like the neighbouring wine mecca of Stellenbosch, Paarl, and the beaches of False Bay.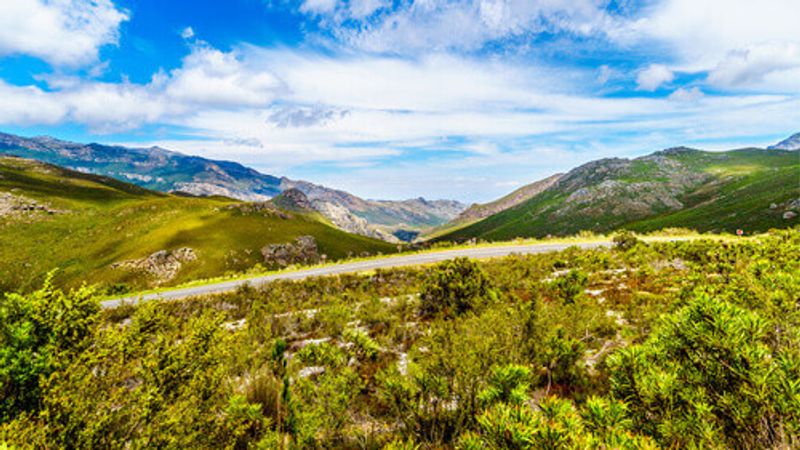 Things to do
Drinking, eating, and soaking in the local arts and crafts scene are popular ways to spend time in Franschhoek – the latter can be explored via the town's many little shops and boutiques (there's even a local perfumery). There's also the Franschhoek Wine Tram, which allows visitors a fantastic opportunity to take in the sights, learn about local wine-making history, and stop off at different vineyards along the way (some of which have complimentary tastings for Wine Tram patrons).
Another popular destination is Babylonstoren, a sprawling Cape Dutch farm with a rich history, and a wonderful restaurant and spa. Given its French heritage, Bastille Day (July 14) is a big cause for celebration in Franschhoek. The town also hosts several different wine festivals, as well as an annual Literary Festival (May 17-19).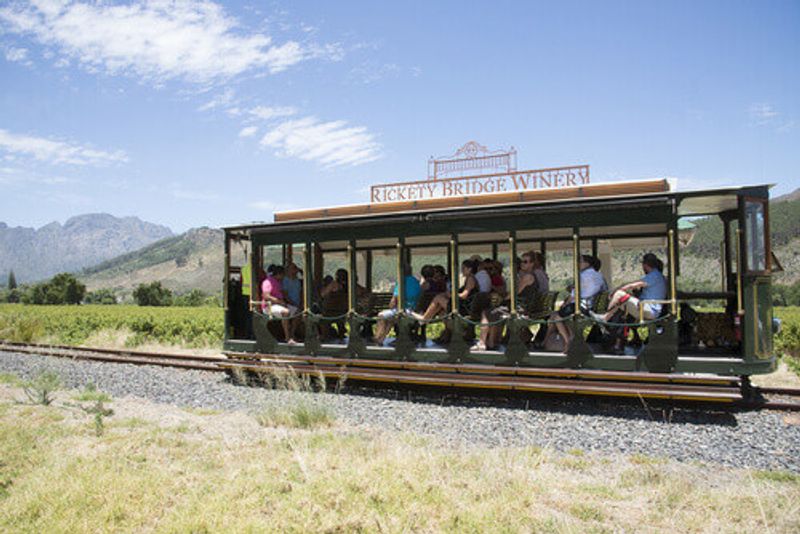 For cultural sights, there's also the Huguenot Memorial and Museum and the Franschhoek Motor Museum – the latter has a well-kept range of over 200 vehicles in four climate-controlled buildings.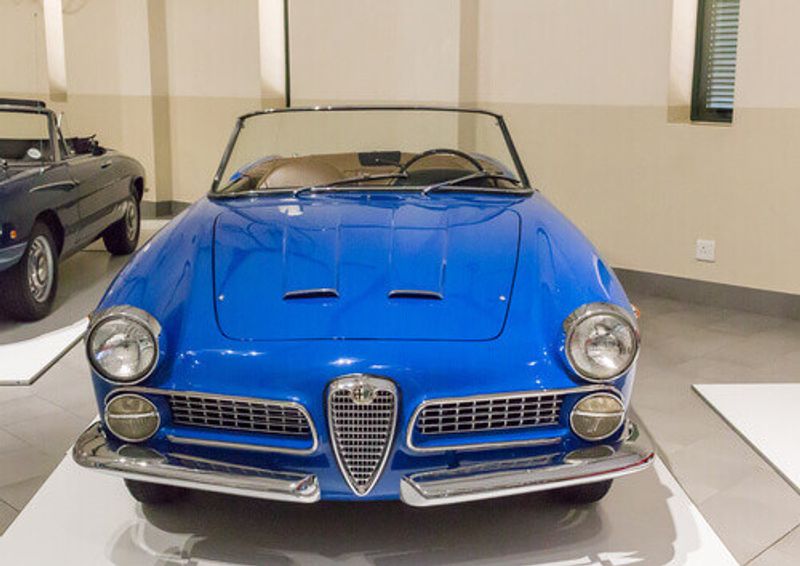 For those looking to golf, there are a handful of excellent golf courses within a short drive out of town. Fly fishing, horseback riding, and biking are also popular options. Mount Rochelle Nature Reserve, situated on UNESCO-protected lands, offers lovely views of the valley, Table Mountain, and opportunities for scenic hiking.
What to eat
Wine is the name of the game in Franschhoek, along with French-style eateries and bistros. Most of the wine estates in the area are happy to offer wine tastings for visitors – just call ahead and ask (or hop on the Wine Tram). Some of South Africa's finest chefs and restaurants are in Franschhoek, which is no surprise when you consider the range of incredible produce here: cheeses, olives, charcuterie, and breads; the town is widely regarded as the culinary capital of South Africa. Most of the vineyards have their own restaurants, although most don't serve dinner – check ahead on each respective vineyard's websites for their seating hours. We also recommend trying some of Franschhoek's exquisite artisanal chocolate, made with fresh local ingredients.