The heart of Tatar culture undoubtedly lies in Kazan, a multicultural metropolis whose symbol is the ancient Zilant dragon
One of Russia's biggest and busiest urban centres, Kazan is also the capital of the semi-autonomous Republic of Tatarstan – both Tatar and Russian are spoken in this region. Given that its name translates to "cooking pot" in Tatar, Kazan is home to a dynamic fusion of different cultures and ethnicities, and is sometimes called the "sports capital" of Russia. It is home to the expansive Kazan Kremlin, built by Ivan the Terrible around the 10th century, and subsequently experienced a tumultuous history before undergoing restoration efforts in the 16th and 17th centuries. Today, it stands as a UNESCO World Heritage Site. The bustling capital is also well-known as an education and scientific research hub with a particular famous former resident: young student Lenin, who apparently studied at Kazan University for several months.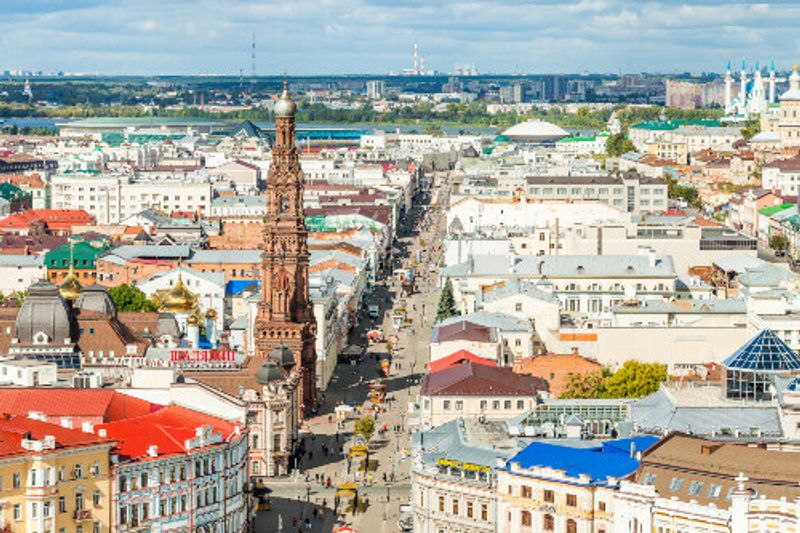 Kazan is situated at the intersection of the mighty Volga, and smaller Kazanzka river – the latter splits Kazan into two different areas, connected by several bridges. If you're looking to get out of the city, visit Bolgar, an ancient Volga Tatar city filled with 13th century Muslim architecture from the old Khanate of Kazan and the Golden Horde. Taking a day trip out to Bolgar (sometimes called "The Mecca of the North") is well worth the time, as it's an unmissable opportunity to observe medieval Islamic ruins that have been largely well-preserved thanks to Peter the Great, as well as modern restoration efforts. A closer day trip destination is the lakeside Raifa Bogoroditsky Monastery, built in the early 1600 amidst what is now a beautiful national park.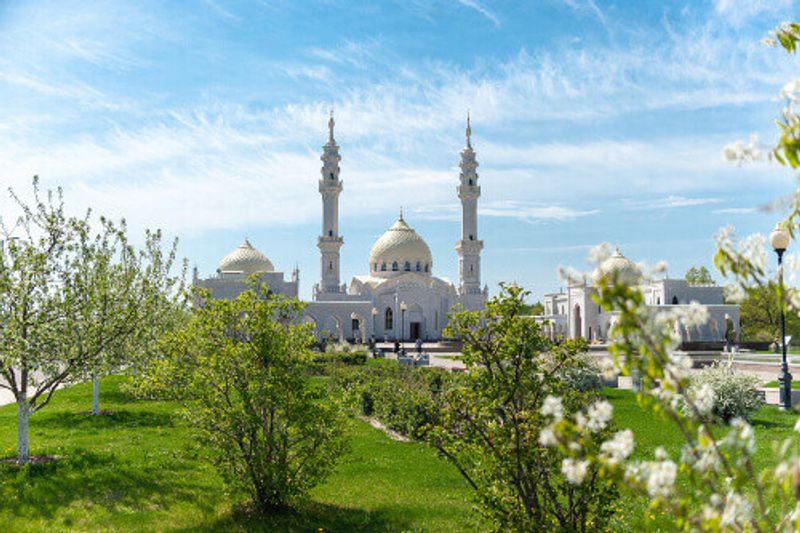 Tatar culture
Tatars comprise an enormously diverse demographic. They were originally considered as people from northern and central Asia, thanks to the expansive efforts of 13th century Mongols and Turkic forces. Today, many Volga Tatars in Kazan are Muslim and speak their own language, which has borrowed elements from Arabic. Tatar food can range from Chinese-influenced pulled noodles (Laghman) to chak-chak, a popular fried dough dish with honey that is served at celebrations and holidays (in fact, there's even a Chak-Chak Museum dedicated to Tatar food). Notable Tatar crafts usually involve soft, sturdy leather.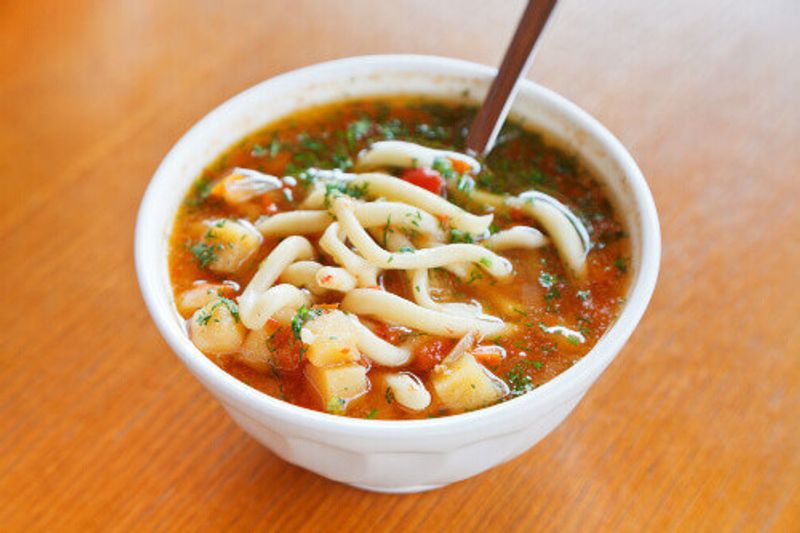 Things to do
The Kazan Kremlin is unmissable, mostly because of its imposing hilltop presence and distinctive towers – it is the only intact Tatar citadel left in Russia. Legend tells of an ancient Zilant dragon – a winged creature with chicken talons and a snake's tail – that once called it home. This bizarre-looking dragon was adopted as the official symbol of Kazan in 1730. Visit the Hermitage Kazan for a dose of regional and international art, or the delightful multicultural, multilingual, multi-religious Temple of All Religions, which is exactly what it sounds like. Bauman Street is a pedestrian-only area that offers plenty to see, do and eat – just around the corner is the must-visit Soviet Lifestyle Museum, an interactive, eccentric place which is chock-full of kitsch relics and collectibles from the Soviet Era. Religious history buffs should check out the Orthodox St. Peter and Paul Cathedral, which once stored the CCCP archives and was used as a planetarium.