Make your way to the northernmost part of Europe for unforgettable sights, sounds, and seafood
Perched at the northernmost tip of Europe, the scenic coastal city of Honningsvåg is a perfect jumping-off point to experience Norway's quaint fishing villages, fjords, and other natural and cultural attractions of the Nordknapp (North Cape) region. Honningsvåg is located on the southeastern coast of Magerøya island, which also features the eponymous North Cape Plateau, a dramatic, towering, flat-topped cliff at the top of the island. Popular activities around Honningsvåg include camping, hiking, bird-watching, fishing (including ice fishing), cruises and boating – unsurprising, given coastal Norway's close relationship with maritime culture and activities. Of course, there are also fantastic views of the Northern Lights, as well as the classic 'Midnight Sun' experience for travellers passing through northern Norway in the summer.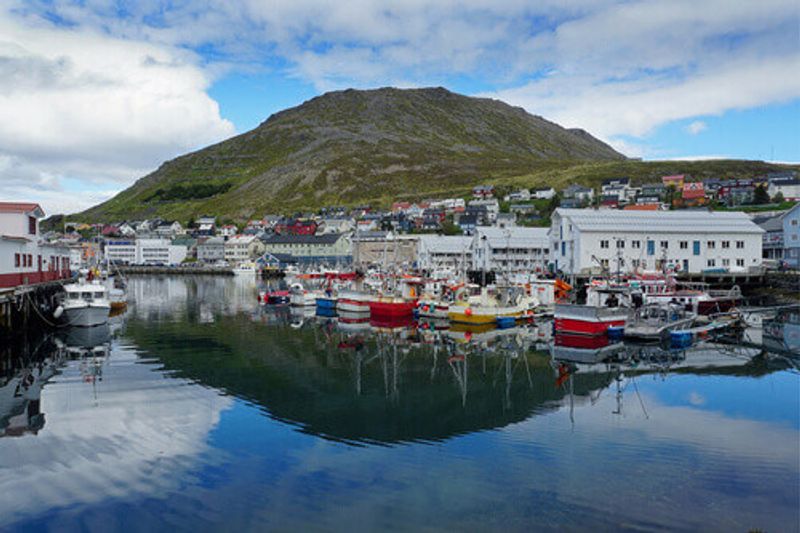 Visitors arriving in June can enjoy the sights of the North Cape Festival, which includes an intrepid 70km North Cape March – a round trip from Honningsvåg to the North Cape and back. Another season spectacle happens during the spring, when the Norwegian Army transports thousands of reindeer from the mainland to Magerøya – crossing over a mile of water – the reindeer and their calves swim back to shore in the autumn.
Things to do
Venturing up to the North Cape is popular not just for its geographic novelty, but because it offers unparalleled views of the Midnight Sun for visitors during summer. There's a treasure trove of local information at the North Cape Hall, including a short film about the surrounding environment. There are a few quaint sights around the city, including the famous statue of Bamse, a St. Bernard who was the mascot of the Free Norwegian Forces in World War 2, and the neo-gothic Honningsvåg parish church. There's also a small but delightfully informative museum, the Nordkappmuseet, devoted to local history and culture. Honningsvåg also has a range of local art galleries and shops selling arts and crafts – check out the North Cape Shoes project, an eco-themed art installation that uses boots and shoes found along the coast.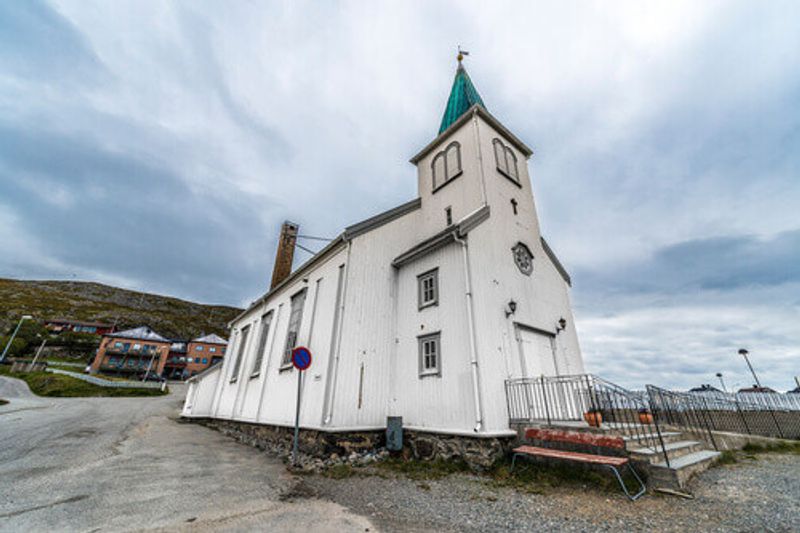 If you're after unique (but slightly gimmicky) experience, check out the (non-alcoholic) Artico Ice Bar, an ice bar that is rebuilt every year from scratch – it's even open during spring and summer, though the rebuilding usually happens in autumn. It features real ice blocks from Lapland, as well as a special snow and ice 'screen' for media viewings; its proprietors actually encourage visitors to touch and interact with the ice, which sets it apart from other similar ice bar concepts.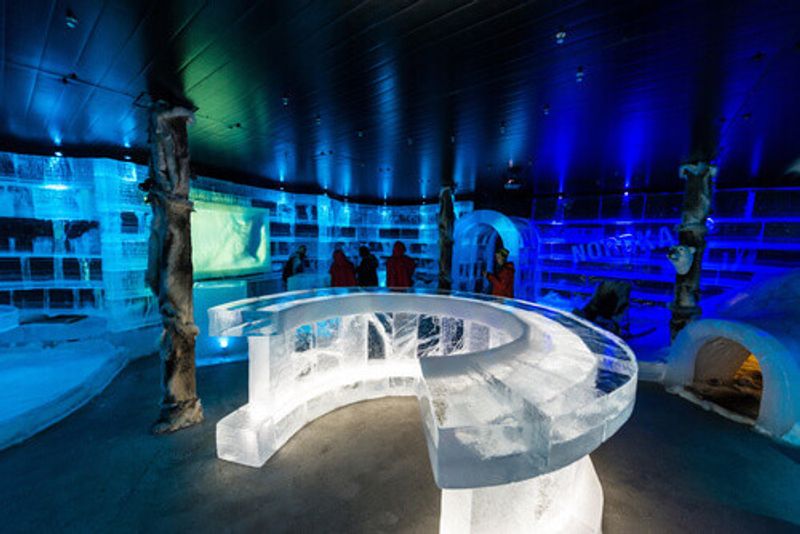 Things to eat
No visit to this part of the world is complete without partaking in the local delicacies: king crab, all sorts of cod (crisp cod tongues are a favourite), and even whale. Fun fact: arctic king crabs aren't native to this area, and were actually introduced to the Barents Sea by a Russian scientist in the 1960s. Today, these enormous red 'monsters' are an integral part of the menu all over northern Norway. Many king crab fishing safaris involve catching and eating them fresh, with a little mayonnaise or simple garnishes.