This popular day trip encapsulates beautiful, wild New Zealand
Milford Sound (Piopiotahi) was carved by glaciers during the ice ages, which technically makes it a fiord – not a sound. What's in a name? Well, what's really important is that around here you'll find lush rainforest, towering peaks, dramatic cliffs and thundering waterfalls cascading from as high as 1000 metres down to dark, calm waters.
Located in the South Island's UNESCO World Heritage Site of Te Wāhipounamu, Fiordland National Park is a 1.2 million hectare site of mountain, lake, fiord and rainforest environments. All 14 New Zealand fiords are located here, in New Zealand's oldest and largest national park, and Milford is the only one accessible by road.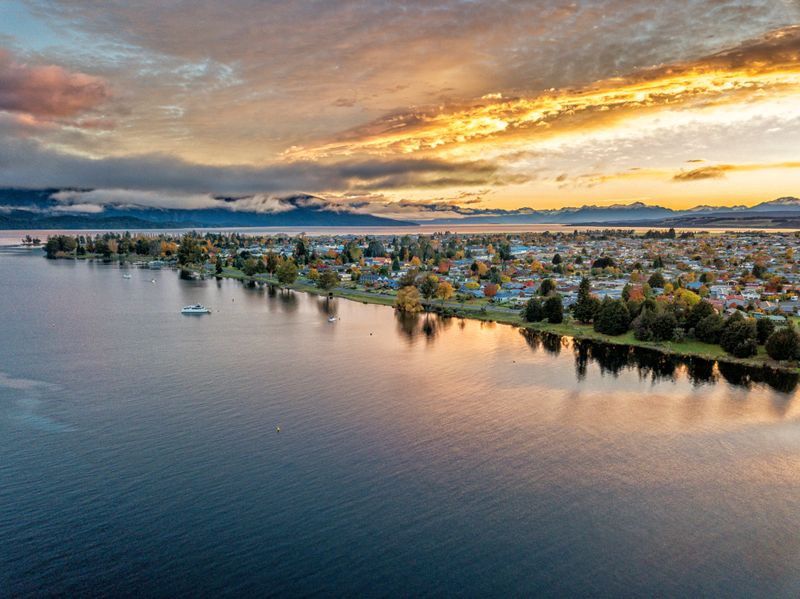 Milford Sound is about a two-hour drive from Te Anau, a small town on the edge of the national park, or about four hours from Queenstown. But you'll want to take longer: the road to Milford Sound is spectacular and worthy of a slow journey to take in the twists and turns along the way. Stop at Pop's View lookout, the aptly-named Mirror Lakes and stretch your legs with the Chasm walk, a short 20-minute hike that leads to a beautiful waterfall and rock chasm.
Or, take to the skies to soar above the Southern Alps on a scenic flight on the way to Milford Sound – even better if it includes a glacier landing.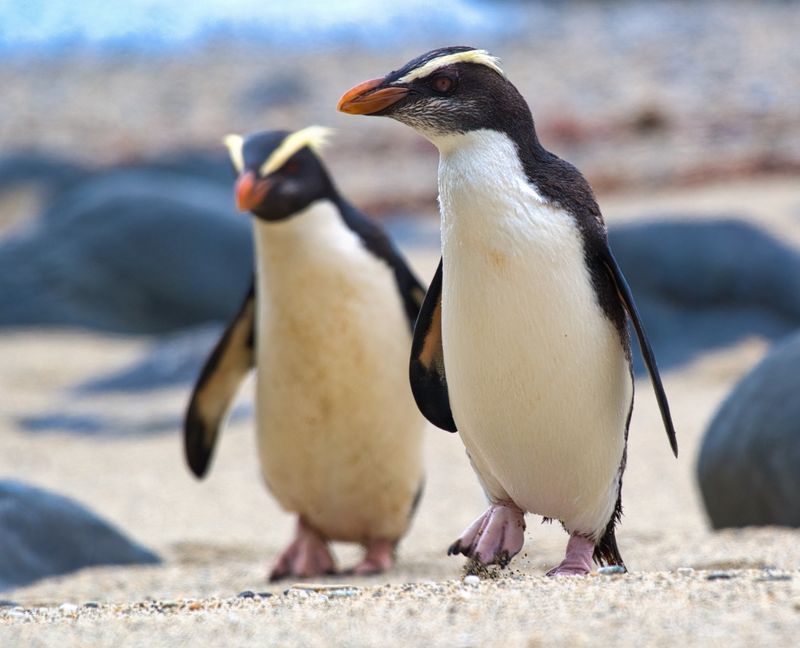 Once there, a scenic cruise is the ideal way to take in the full fiord, getting up close to the magnificent waterfalls, peaks and of course – the wildlife. Kayaking is another popular option. Look out for dolphins, moose, seals and elusive Fiordland Crested Penguins. The friendly kea is the only alpine parrot in the world.
There are seven million groups of coral in the sound, including 60 varieties of rare black coral, native to the Fiordland area. Don't be fooled by the name, it's actually a multitude of bright colours (the coral is not black until it dies!).
Given the dark water around here, there are a variety of species, like black coral, that normally only survive at great depths lurking only a few metres beneath the surface – this natural phenomenon is called deep-water emergence. The underwater observatory at Harrison Cove, 10 metres below sea level, gives you a front-row seat. Look out for 11-legged sea stars.
For keen hikers, the renowned four-day Milford Track starts at the northern end of Lake Te Anau, ending 53 kilometres later at Sandfly Point. For day trippers, the Milford Foreshore Walk is a short (wheelchair accessible) 400-metre loop with lovely views of iconic Mitre Peak, rising 1,692 metres above sea level. This is especially gorgeous at sunset. For stunning views over the fiord, head up the Milford Sound Lookout Track (a 400-metre round trip).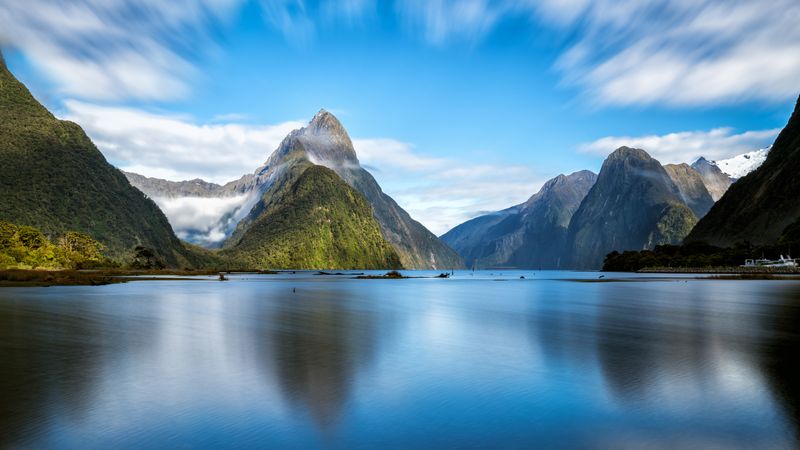 Milford Sound is busiest between November to March (coinciding with a popular time for hiking in New Zealand over summer) but winter is a beautiful time to visit. Weather in the region is notoriously unpredictable no matter the season, and with an average 182 rainy days of the year, Milford Sound is one of the wettest places on Earth. The good news is, the rain does a beautiful job of showcasing Milford's dramatic beauty. Obviously, warm layers and a waterproof jacket are a must.