Myanmar has a wealth of experiences to offer, including ancient cultures, extraordinary crafts, and incomparable food
It would be an understatement to describe Myanmar as a complicated country, but experiencing the warmth and splendour of its people, culture, and stunning landscapes is beyond comparison. The country's rich ancient heritage and tempered Buddhist culture has shaped its approach to modernity and development. As Myanmar only fairly recently opened up as a western tourist destination, it is still full of surprises and lesser-known treasures. For instance, while most coverage of Myanmar focuses on its iconic stupas and tranquil lakeside villages, it might surprise you to know that it's also got world-class beaches.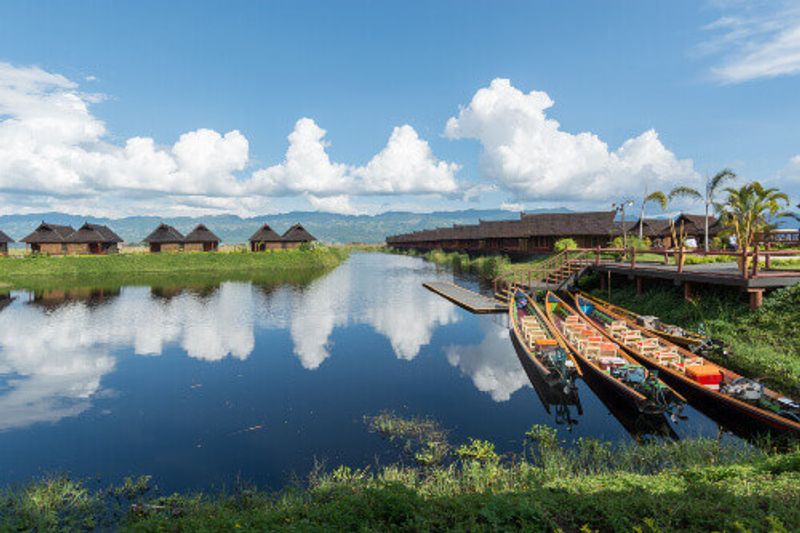 What to expect
With Myanmar's many Buddhist sites – temples, pagodas, stupas, and monasteries/convents – be sure to pack appropriately respectful attire to visit these places. This means covered shoulders and legs, and many sacred sites will require you to go barefoot (that means no socks, either). Many temples will have a place to stash your shoes while you visit. There are some temple rituals – such as reverently placing gold leaf on a Buddha statue – that male visitors may partake in, but women, unfortunately, cannot.
Be respectful of local customs: don't touch people on the head (head-patting is a no-no) or use your feet. For men, if you decide to embrace the Burmese longhi (sarong), don't do so without underwear.
Chewing betel nuts is a big pastime in these parts, mostly because of the natural buzz it gives the chewer – think of it as another form of caffeine. It also produces an alarmingly bright liquid in one's mouth, so don't be alarmed if you see people with red teeth.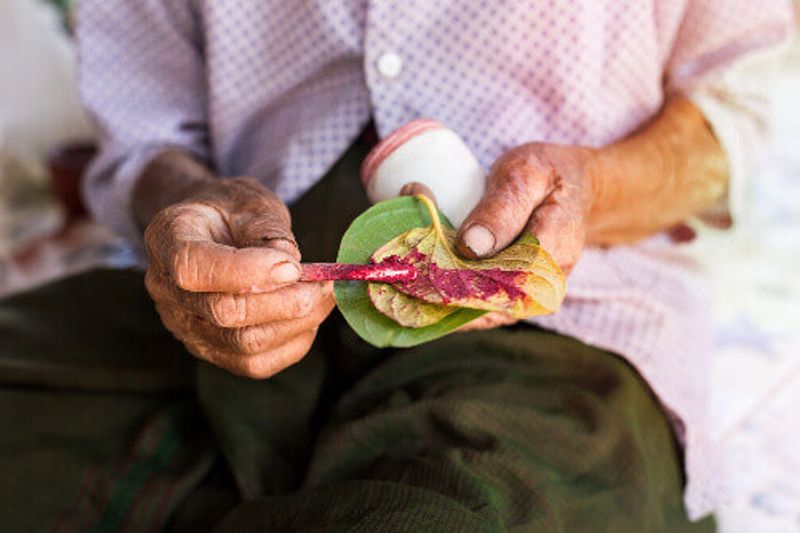 Be patient with things like internet speed and phone data – things move a little slower here.
Things to do
Myanmar has something for everyone – hikers, climbers, adventurers, beach-bums, and history and culture buffs. For starters, there are the famous hot-air balloon rides over Bagan, the ancient stupa-filled city that may be the country's most well-known destination. The hot-air balloons are a once-in-a-lifetime way to gaze over the enormity of the Bagan Archaeological Zone. The country is also quite cyclist-friendly – it's easy to rent an electric bicycle to zip around Bagan, or a regular bike to tour around Mandalay.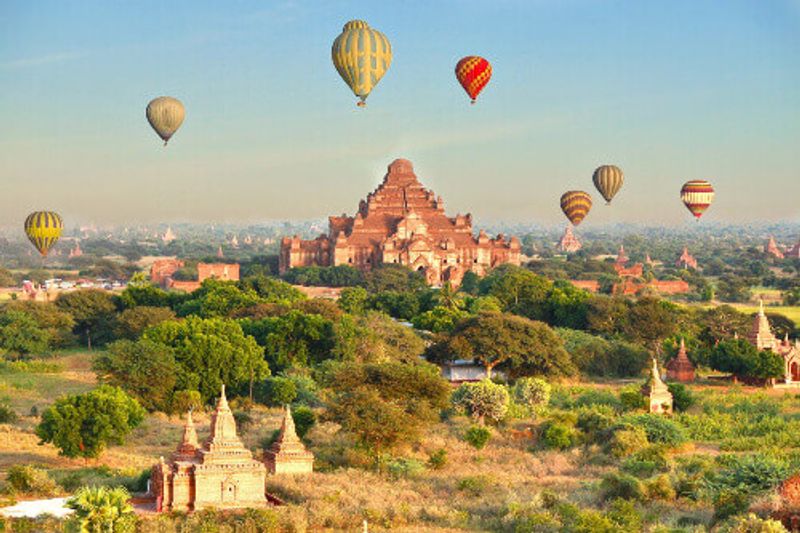 It's impossible to visit Myanmar without doing your due diligence and spending time at a pagoda or stupa. Temples abound this ancient land, each with its own place in local history. Theravada Buddhism is the most widely-observed religion here, which deeply informs many aspects of everyday life. The crown jewel of the country's religious sites is without a doubt Yangon's Shwedagon Pagoda, with its enormous 100 m-tall golden stupa topped with diamonds. Bigger doesn't always mean better, though – smaller sites off the beaten path can offer a more intimate and up-close experience with Buddhist history.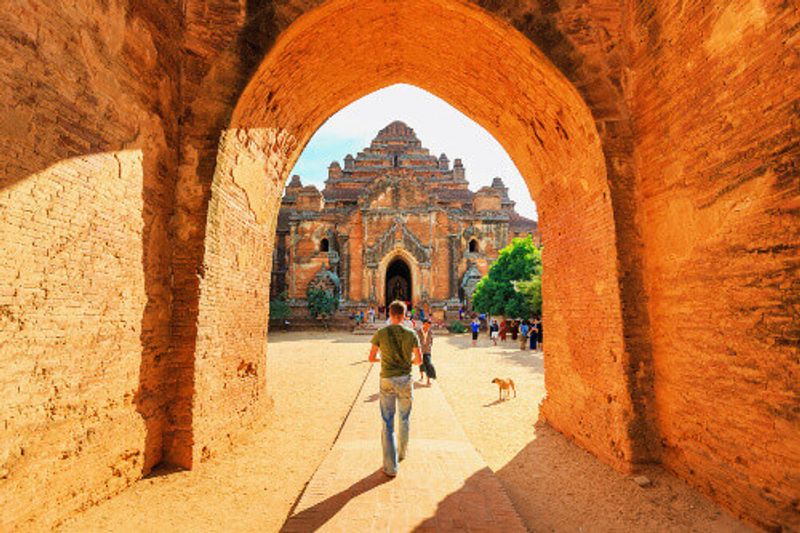 Markets are the backbone of Myanmese daily life, and most visitors flock here to see the best of the country's fresh produce and handicrafts. Myanmar is particularly known for its exquisite gemstones, especially rubies, jade, and sapphires, which supports its famed silversmith and goldsmith industries. There are also some beautifully unique textiles, such as the lotus fabric from Inle Lake, or intricately patterned Chin fabrics. Another big part of the crafts industry is horsehair products, such as delicate horsehair bowls that are inlaid with gold leaf.
Things to eat
Burmese food is one of the most incredible cuisines in the world, for good reason. Dig into mohinga, the country's unofficial national fish noodle soup dish, and kyat oo kazaw, which is a slightly sweet fermented porridge. Burmese curries, which are usually tomato-based, are the bread-and-butter staples for most locals, featuring a modest use of spices compared to their Indian or Thai counterparts. Many popular garnishes are simple but surprising – cut banana stems, for instance, are a big part of Burmese cooking, and can even be found in soupy dishes like mohinga.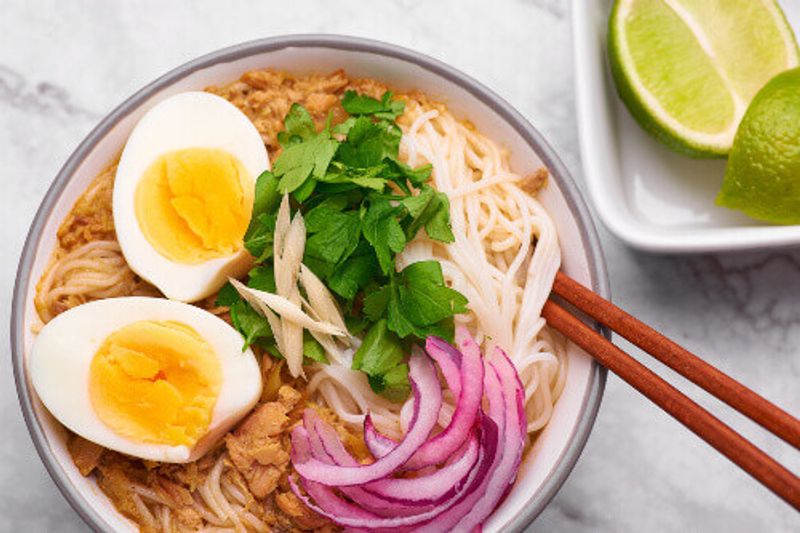 Tea is a big part of both beverage and food culture here. Pickled tea leaves or lahpet are a common sight on many a menu, which can be served in a salad with roasted garlic and nuts. This tea leaf salad is a mainstay in Burmese cuisine and it goes with, well, pretty much everything.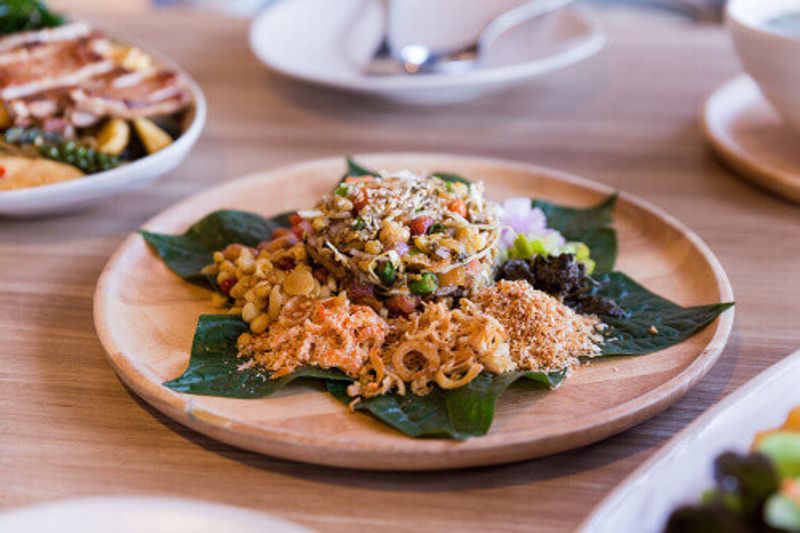 As for tipple, have a local pint of Myanmar Lager or Dagon Lager. As of 2017, the country got its first microbrewery, Burbrit, that does small batches of unique Myanmese-inspired flavours. For a slightly (but not by much) stronger drink, try toddy, which is a boozy fermented coconut sap that's popular in many parts of Asia.
One thing to note is that communal eating is a central part of Myanmese culture – the 'family-style' setup is built into many dining experiences here, so don't be shy. People also use their (right, never left) hands as well as chopsticks, depending on what's being eaten.