Explore a different side of Morocco and be changed forever
Nestled in the High Atlas Mountains of Morocco, Todgha Gorge (Wadi Todgha, alternatively called Todra Gorge) is a breathtaking series of deep-cliffed wadi or canyons popular among hikers and climbers. The pinkish-orange limestone hues are strikingly photogenic, and many claim that the colours of the cliffs change with the hour of the day. While the Todgha and Dades rivers have created 40 km of canyons and gorges in the area, the most spectacular is undoubtedly the last 600 m of the Todgha section, where the towering canyon walls narrow down to about 10 m apart.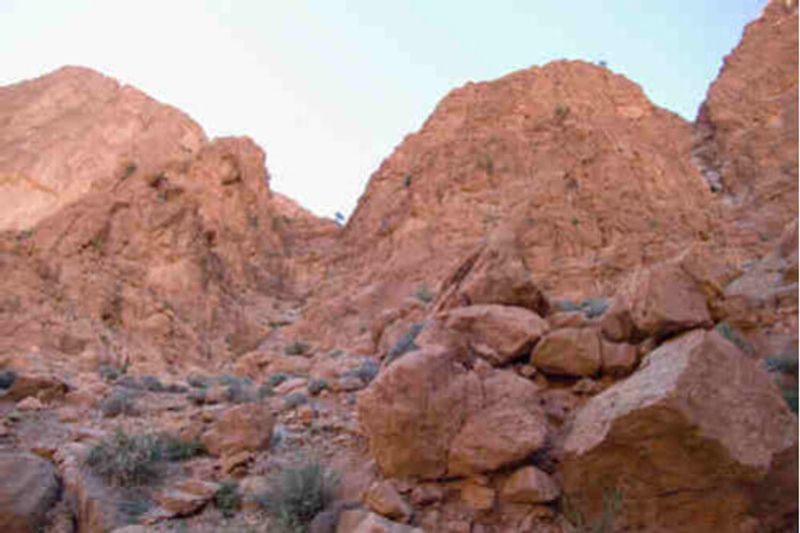 While there used to be a massive river at the bottom of the gorge, it's mostly dried up to a wide, shallow stream that hot travellers can dip their toes in. Plan a trip during the dry season to take full advantage of the wide, flat path at the bottom of the canyon – during the wet season, the canyon floor can fill up and get dangerous. Mornings are the best time to experience Todgha, as the afternoon light tends to be darker and flatter.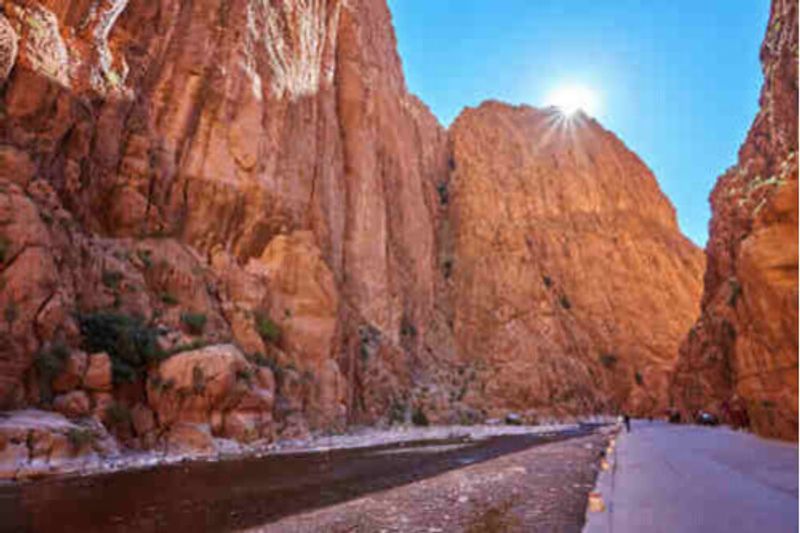 The nearest town, Tinghir – sometimes spelled Tinerhir – has become a popular base for visitors going on toward Todgha, which can be reached by a short 15-minute cab ride. The town itself is an oasis, mostly populated by Berber Amazighs ( or 'free people'), but hosts an influx of holiday-makers and tourists during the high seasons. The area is dotted with palm trees and small Berber villages, providing lush green respite and friendly, family-style hospitality from the desolate desert landscape.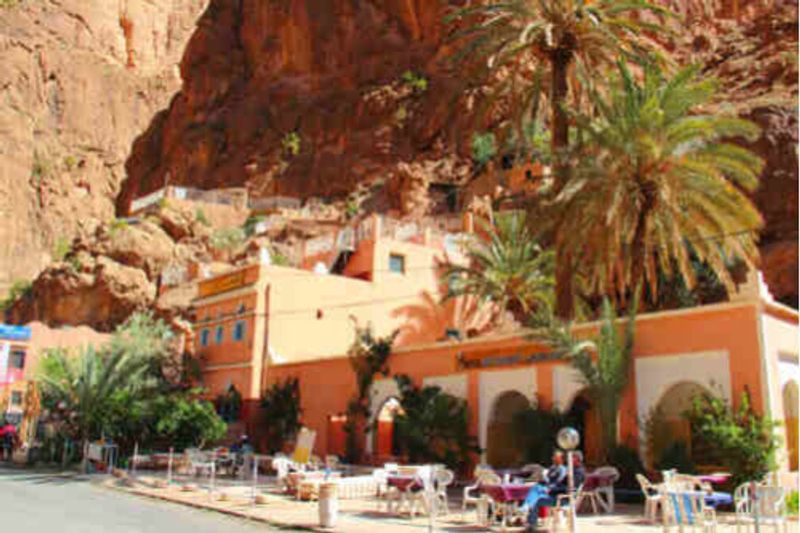 Things to do
Hiking and rock climbing are both popular activities here, or just exploring the canyon and marvelling at the sheer scale of its rock walls; keep in mind that hikers will occasionally have to share the paths with locals with pack animals. Getting to the top of the canyon is a must for hardcore photographers – the top offers a stunning 360-degree view of its surroundings. There are some small hotels, eateries, and shops at the mouth of the canyon, nestled along its walls.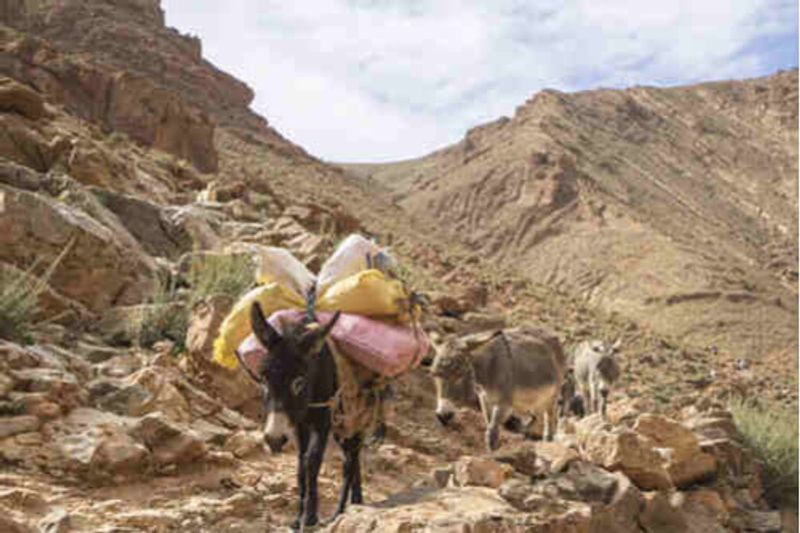 Hundreds of climbing routes have already been established in the smooth rock cliffs, so climbers have but to do a little research to find something that suits them. Climbers should be aware of an occasional hazard: goats, which can dislodge rocks from above, and irritated goat-herders.
Most cultural activities in the area are centred around Tinghir, whose sights include the old Jewish Quarter, old kasbahs, and souks. Pottery is a big part of local crafts. Check out Tinghir Gardens for a look at the local flora, including olive, fig, and palm trees, or the nearby palm grove, which is considered one of the greenest and most beautiful in Morocco. The agriculture here thrives due to a well-connected system of canals that bring water from the nearby rivers.