Amboseli is a bucket list destination for getting up close and personal with free-ranging elephants in the wild
Teeming with incredible wildlife and spectacular landscapes, Amboseli National Park is a no-brainer for animal lovers who want to get as close as possible to wild elephants (among a plethora of other exotic creatures). The ecologically diverse park area includes swampland and sparse vegetation, but Amboseli is generally flat and dry, with an unparalleled view of snowy Mount Kilimanjaro. The park – also home to the Maasai people – is also a UNESCO Biosphere reserve.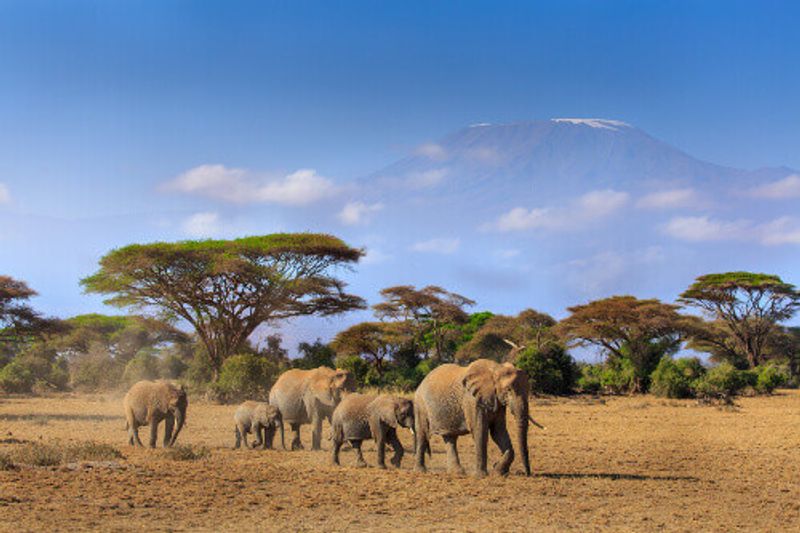 As with most African safari and game parks, follow your guide or warden's instructions and stick to the rules. At Amboseli, there are strict rules about not leaving your vehicle except at designated areas, sticking to the roads, and leaving the animals alone (they also have the right of way).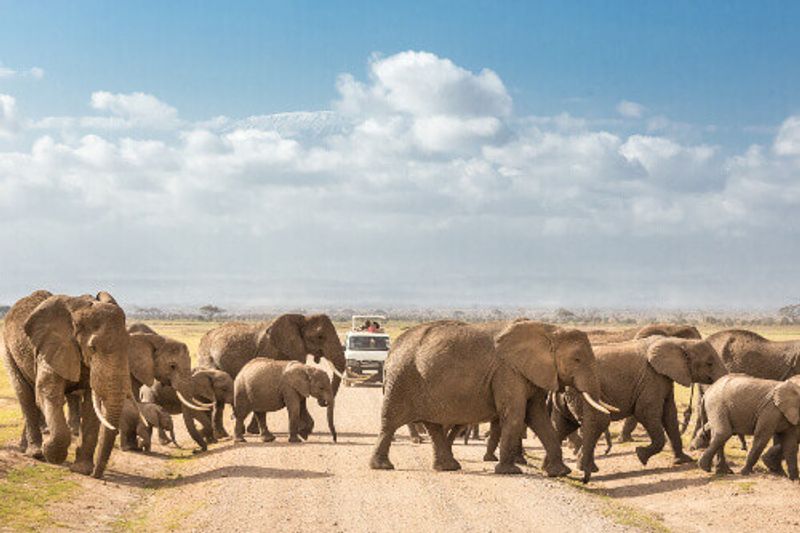 Park life
Exploring Amboseli is an eye-opener, even if this isn't your first time on safari in Africa. This eco-diverse park encompasses five very different wildlife habitats, where one can spot lions (sometimes lounging in trees), cheetahs, Masai giraffes, zebras, gerenuks, wildebeest, spotted hyenas, and a wealth of birds – lapwings, pelicans, ostriches, flamingos, and the red-and-yellow barbet, to name a few out of the 400 different species. The star of the show is undoubtedly the African bush elephant, for which Amboseli is known – the park is home to a large number of full-tusked males. Regardless of where you might be in the park, from thorny woodlands to marshes and subterranean stream-fed swamps, Amboseli's landscapes are filled with nature's best and brightest. The best scenic viewpoint in the park is Observation Hill, where visitors can get out and take a bit of a stroll around the summit. This distinctively shaped hill is an excellent vantage point for landscape photographers, or people who want to get a lay of the land.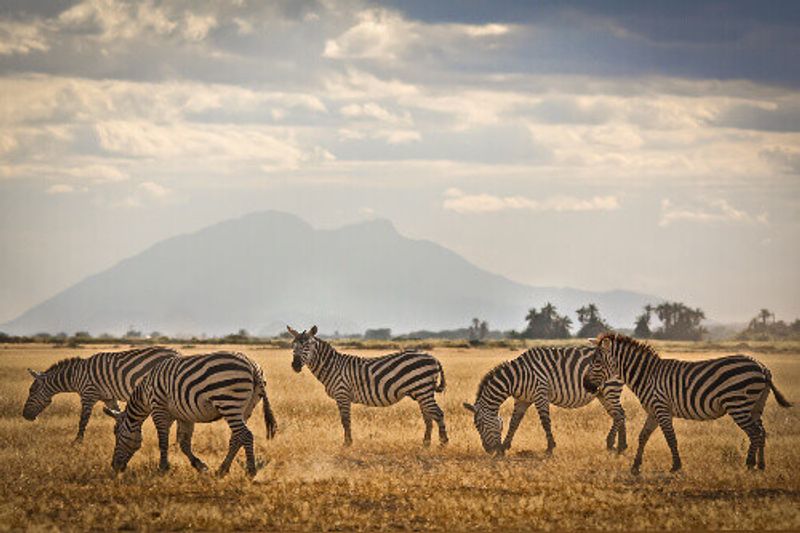 Depending on when you visit, Lake Amboseli might be brimming with water – this "temporary lake" only appears during periods of exceptionally heavy rain and floods (usually around April or May, and sometimes in November and December). Most of the time, it's hot and dusty, but wildlife still gather here in the dry season. Many birdwatchers come to witness the spectacle of migration season from October through January.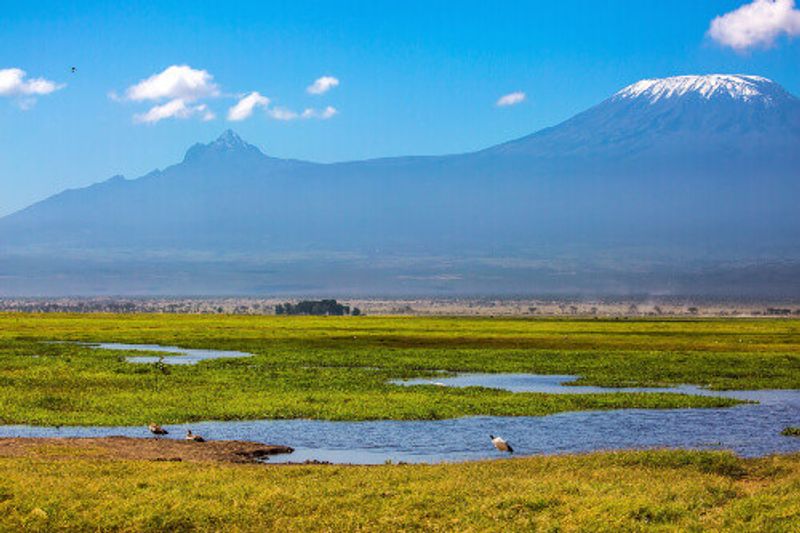 Meeting the Maasai
Visiting a Maasai home or boma is a significant part of experiencing life in Amboseli, and gives insight into the traditional ways of a once-nomadic people. Boma are simple, mud-thatched roof huts that are built by women – simple dwellings made of grass, cattle dung, urine, and ash for people who were once constantly on the move. Today, while some have increasingly adopted farming and less nomadic lifestyles, many Maasai still practice their old traditions, which have historically centred around cattle herding. Not only did cattle feed and nourish them with meat, milk, and blood, but cattle is also seen as a sign of wealth. Many Maasai who open their villages to visitors also sell souvenirs – especially intricate beadwork and jewellery – which help the villagers sustain themselves as modernity encroaches upon their way of life.