Japan is world-renowned for its savoury cuisine, but its sweets are second to none
Sweets are big business in Japan. Not only are ice cream and elaborate desserts available on almost every street, but wagashi (Japanese confections) regularly rank among the most popular souvenirs to take home.
Here, five of the best sweets to try in Japan (and where to buy them so you can bring them home!).
Zenzai
A warm, dessert soup of red azuki beans with shiratama dango (rice flour dumplings), zenzai is a real winter warmer. The dish is believed to have come from the region of Izumo and has since spread to other parts of the country, where each area has developed its own variation. Zenzai is commonly on the menu at teahouses and usually comes with a mug of green tea to balance out the sweetness. Strange, yet delicious!
Try it at:
The Kaikaro Teahouse in Kanazawa's Higashi Chaya district offers traditional zenzai with a sheet of gold leaf on top. The metallic edition doesn't change the flavour, but it sure adds a theatre!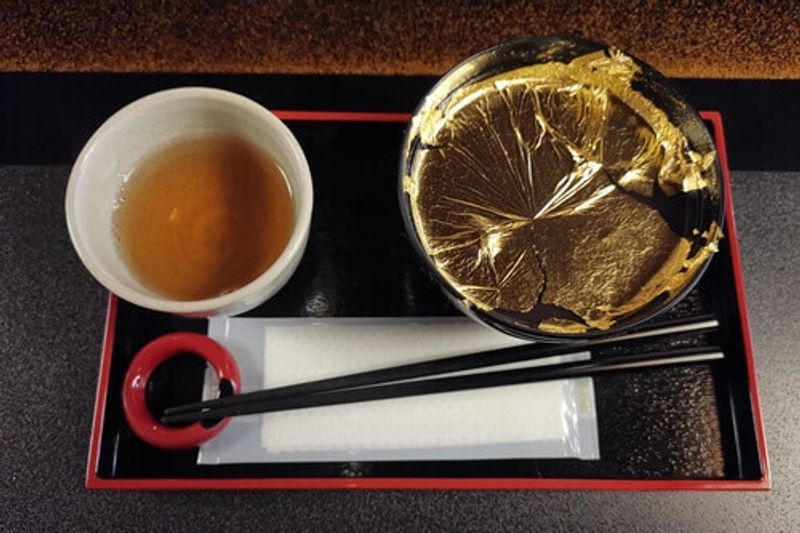 Castella Cake
The southern city of Nagasaki has a long history of European settlement and castella cake is a product of this cultural fusion. When Portuguese merchants arrived in Japan in the 16th century, they brought the fluffy sponge cake with them and taught locals how to bake it. Today, the dish is a beloved staple in Nagasaki and free samples are handed out near all major attractions.
Try it at:
Ask any local and they'll direct you to Fukusaya, who've been selling handmade castella cake since 1624. If you're more of a chocolate fan, try the Hollander cake, a cocoa-infused version of original castella batter, with added walnuts and raisins.
EXPLORE OUR INSPIRING JAPAN SMALL GROUP TOURS HERE
Yumochi
This chewy treat has been around since the start of the Meiji period and is made from yuzu-flavoured glutinous rice. Variations around Japan differ, but the sweet is particularly popular in the onsen (hot spring) town of Hakone, where it often includes chunks of yokan, a red-bean jelly. Enjoy with a cup of steaming matcha tea.
Try it at:
In Hakone, visit local favourite Chimoto Ekimaedori, where the yumochi is served in little bamboo pouches. If you're visiting Kyoto, try the version at Tsuruya Yoshinobu.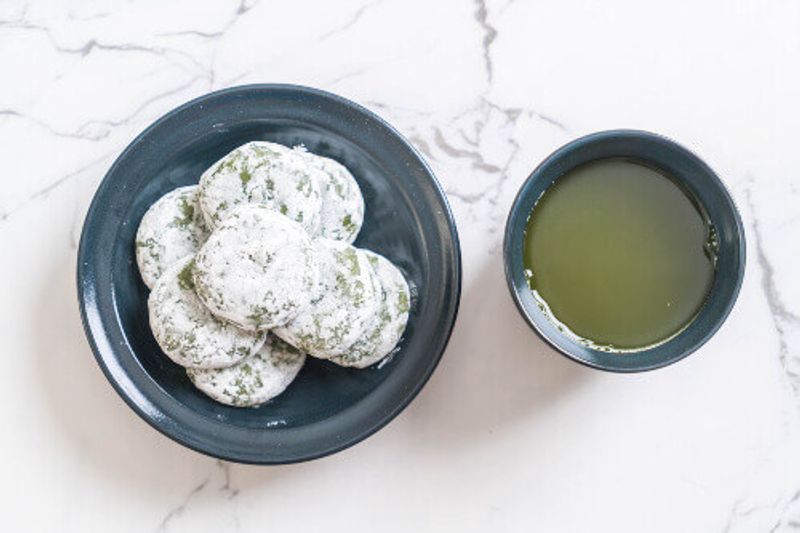 Tokyo Bananas
Tokyo Bananas are a wildly popular banana-shaped sweet featuring mini sponge cakes filled with banana custard cream. They first hit shelves in 1991 and were envisioned as a treat that would appeal to all people and ages, much like the city of Tokyo itself. As strange as they sound, Tokyo Bananas are Moorish and make the perfect accompaniment to – yep, you guessed it – a cup of tea.
Try it at:
Tokyo Bananas are produced and sold by a company called Grapestone co. and are available for purchase across Tokyo, in most souvenir shops and airports. Bigger stores will stock a wide range of flavours, like coffee cream or maple. There's even a Tokyo Banana flavoured Kit Kat!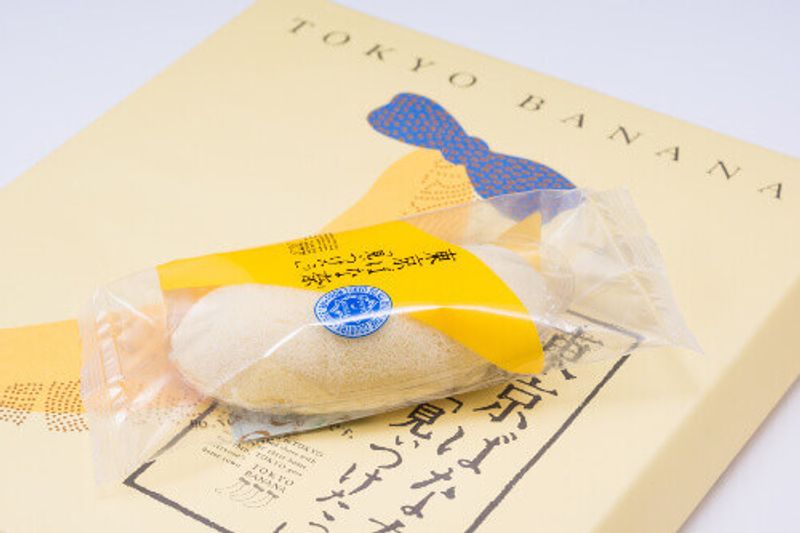 Anmitsu
A staple on summer dessert menus, anmitsu is made primarily of agar jelly, mitsu (sugar syrup) and anko (sweet red bean paste), then topped with mochi (chewy rice cake) and seasonal fruits. Variations differ across Japan, but can include anything from ice cream to peas! Individually, the ingredients are plain, but together the flavours unite for a textural delight.
Try it at:
Head to Mihashi Ueno Honten (4-9-7 Ueno, Taito 110-0005, Tokyo Prefecture) in Tokyo, where the anmitsu is totally customisable.