From decadent tagliateli al ragù to savoury Parmigiano Reggiano right from the source, you'll discover instantly why Emilia Romagna is considered - by Italians no less - the beating heart of Italian cuisine
The competition is fierce, but if Italy has a foodie capital then the title may well belong to Emilia Romagna, home of Parmigiano Reggiano, sparkling Lambrusco wine, balsamic vinegar, Prosciutto di Parma, and a whole lot else besides.
Bologna, the region's largest city and its capital, is affectionately known as la grossa (the fat one) and is well worth a visit in its own right. But the region is also home to a long list of smaller towns that are home to some of the best restaurants not just in Italy - but in the world. And as an added bonus, the heaving crowds of tourists commonly found in Rome and Venice are still yet to catch on to the magic of Emilia Romagna.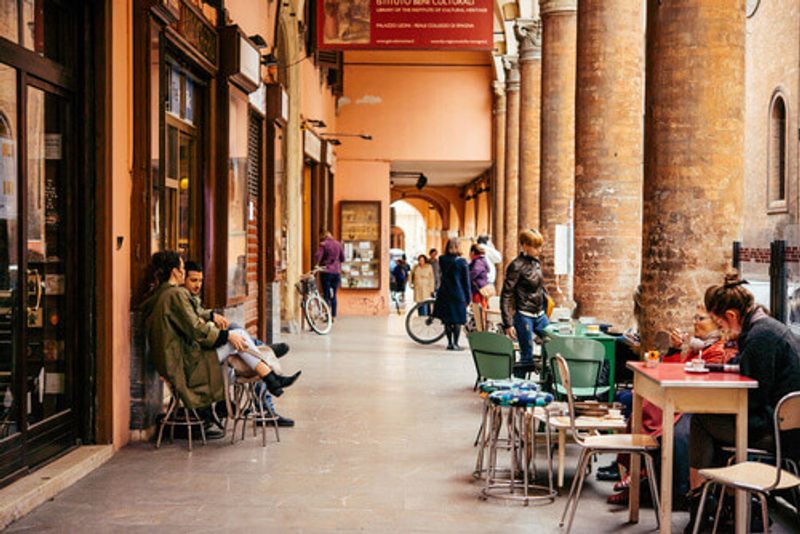 Thanks to the area's picturesque geography, nestled in between the Apennine Mountains to the south, the River Po to the north and the Adriatic Sea to the East, the fertile land is one of Italy's most bountiful producers of all things delicious. If reputation alone isn't enough to convince you, the region's famed Osteria Francescana in Modena has been awarded three Michelin stars and currently holds the number one spot among The World's 50 Best Restaurants and Massimo Bottura was recently added to Time magazine's 2019 list of Most Influential People to boot.
The North West
The real Parmigiano Reggiano hails from the protected provinces in and around Parma. Tradition is held in high esteem here, with Parmesan cheese making methods dating back to the Middle Ages. While imitations are rife, the real deal can only come from here thanks to its PDO (Protected Designation of Origin) classification. Try tasting your way through increasingly aged wheels to compare the effect time has on the cheese's creamy, nutty flavour and crystallised texture. For a truly out of this world pairing (not to mention pricey), drizzle a bit of balsamic vinegar from nearby Modena – aged anywhere from 12 to 25 plus years – to elevate the cheese's saltiness to a whole new level.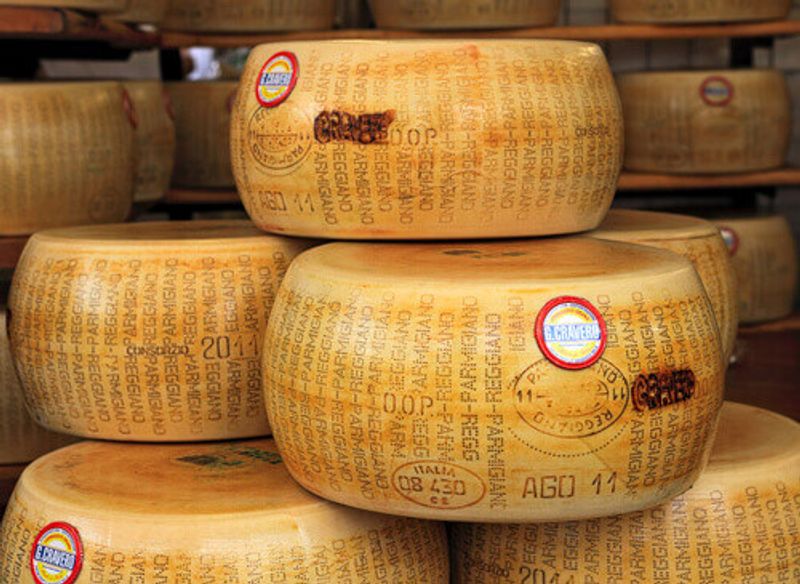 In the neighbouring town of Reggio Emilia, take a stroll down ancient Roman streets and hop from charming piazza to piazza for people-watching and a pre-dinner aperitif of meats, cheeses and locally adored erbazzone – a small melt-in-the-mouth pastry filled with spinach and cheese. Don't forget to wash it down with a refreshing glass of the beloved local wine, Lambrusco.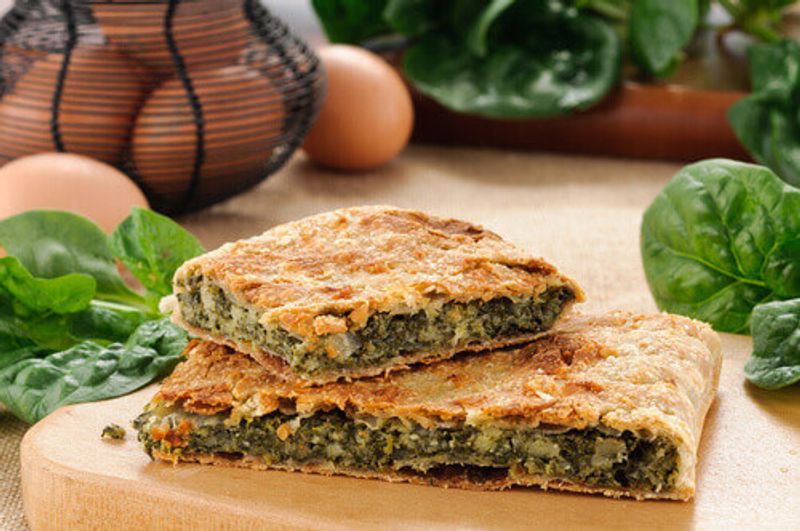 Ross Cook, a former professional rugby player who now grows Lambrusco grapes just outside of Reggio, says: "Lambrusco is a wine designed specifically for Emilian food that is full-bodied, rich and fatty. It quenches the palate and is said to aid digestion with its bubbles."
"In Reggio it is the go-to traditional wine and is almost mandatory to be accompanied by tortelli – the base pasta usually filled with tortelli verdi [spinach] or tortelli di zucca [pumpkin] but has infinite other wonderful fillings like potatoes or onions. Another local favourite is cappelletti en brodo [meat filled pasta in a broth]."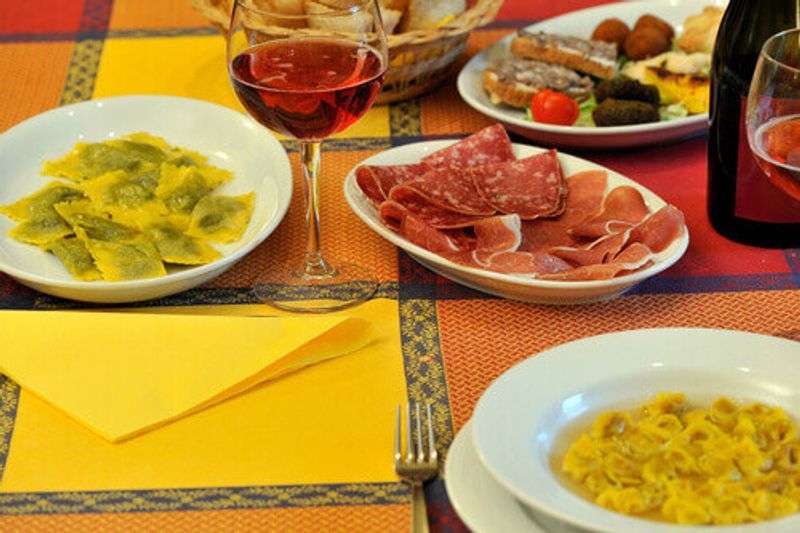 For carnivores, the unmistakable leader of the pack here is Proscuitto di Parma. Not to be confused with proscuitto crudo (cooked ham), the meticulous process of creating this tender cured meat has been around for over 2000 years.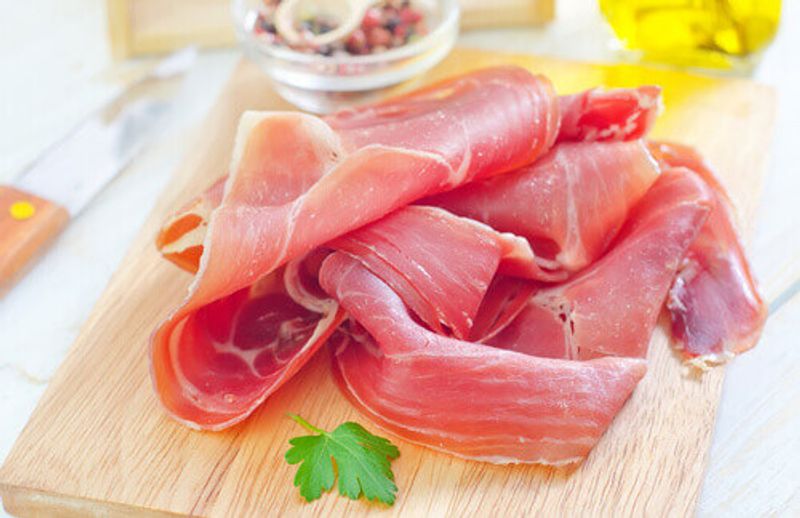 The South East
Further south, Bologna is home to the world's oldest university, not to mention some of the finest food to be found in the region. The city's streets are home to 40km of distinctive red porticos, under which it is almost impossible to find a bad meal.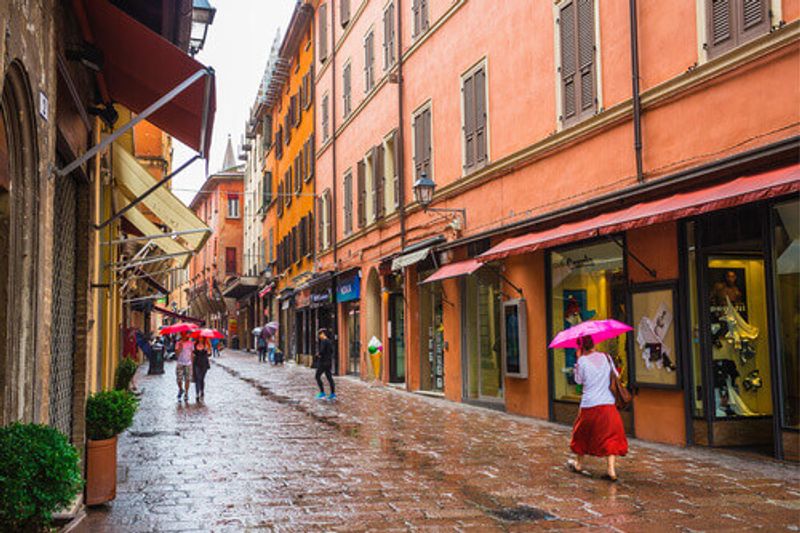 Elisa Zannoni, an author based in Reggio Emilia, says: "Bologna is famous for its cars and bikes as it's the home of Lamborghini, Maserati and Ducati, but the most famous tastes of the region are probably tagliateli al ragù. There are also some amazing wines like the local Sangiovese or Pignoletto."
Tagliatelle al Ragù is undoubtably Bologna's star - a rich, wine-infused meat sauce cooked for hours and served atop thick tagliatelle pasta – never spaghetti!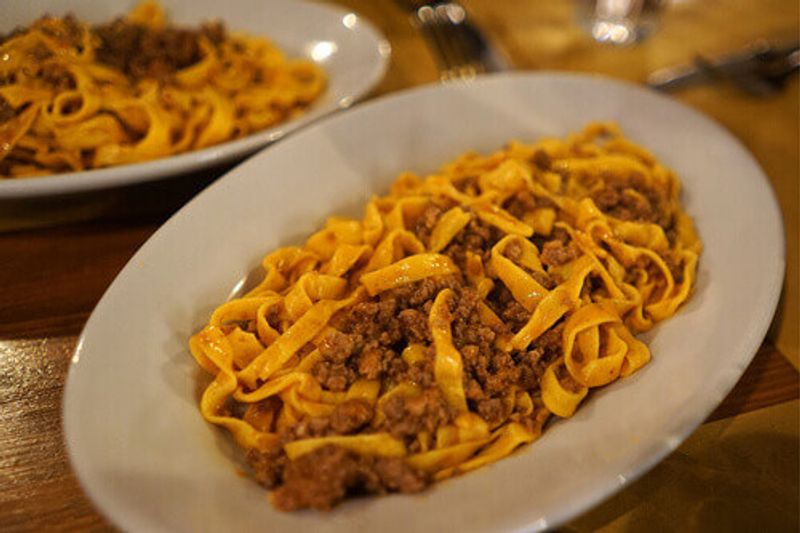 Zannoni adds: "In Modena and Bologna try tigelle, which are round bread like specialities that can be eaten with salumi, lard or many other wonderful fillings."
Seafood doesn't feature highly in most of Emilia Romagna's dishes, but for a taste of the sea head to the Eastern tip of the region to Rimini. A beautiful seaside city on the Adriatic, Rimini is best known for its grigliate, a breadcrumb and olive oil coated grilled fish, and piadina, a revered flat-bread sandwich made with flour, salt water and pig lard and filled with anything from proscuitto crudo to seafood.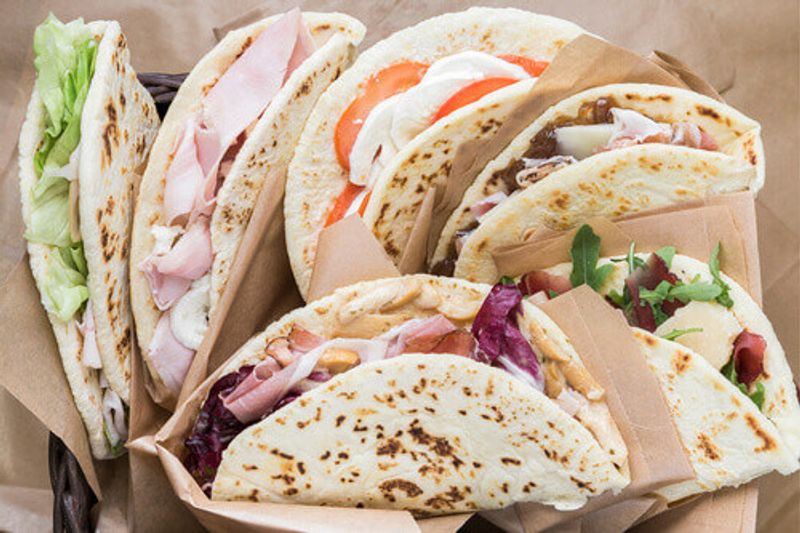 The list goes on. Spend any amount of time in Emilia Romagna, and you'll realise that eating well is simply a part of everyday life. Get there before the crowds do!