Step into the old world charm of this little town where spirituality, art and architecture rule
While most cities around Rajasthan are best-known for their grand palaces and forts, Pushkar is where you go for all things spiritual. One of the oldest towns in India, Pushkar's religious significance within the country is widely known; it's also mentioned in many Hindu scriptures.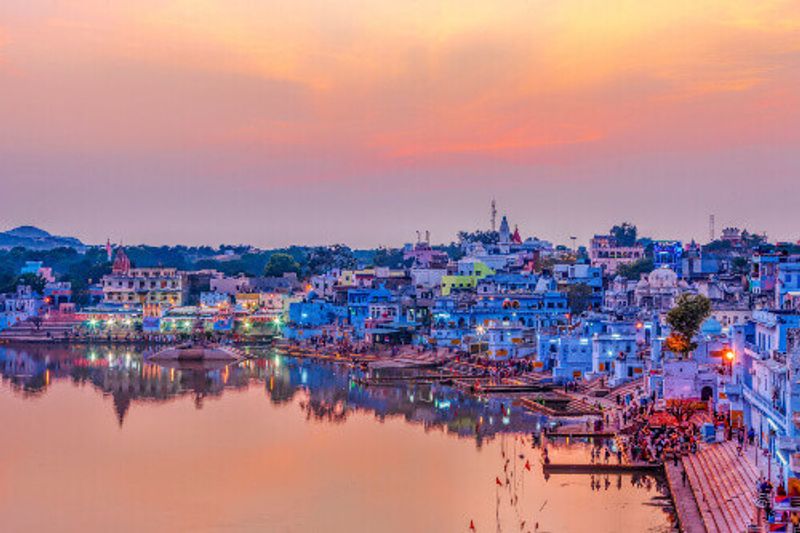 Perhaps the holiest place in the city is Pushkar Lake. Located in the city centre, devotees believe a dip in the waters will rid them of sins and cure all ailments. Surrounding the lake are 52 ghats, a series of steps which lead down to the water edge. The ghats were built to pave the way for many of the Rajput kings who came to worship here. The most notable ghat is Gau Ghat; the ashes of Mahatma Gandhi (considered the father of India) were scattered into the lake from this ghat.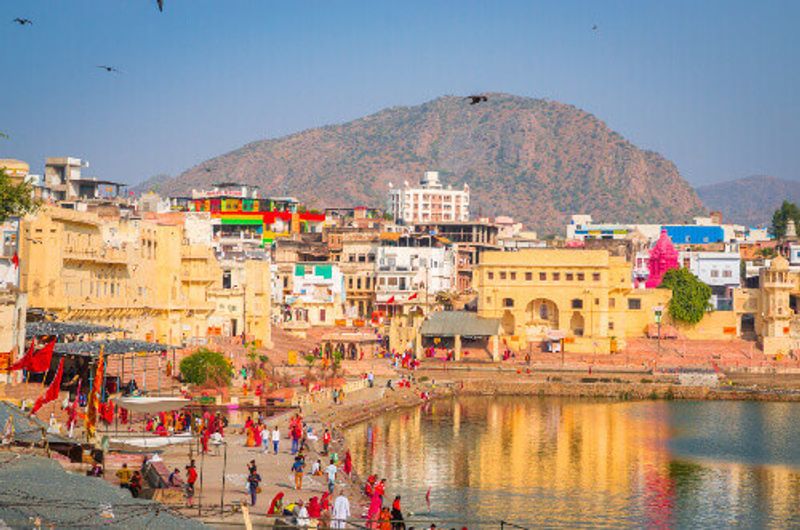 Surrounding the lake are approximately 500 temples. Visiting each one while on tour would be impossible, but there are a couple that shouldn't be missed. 
Brahma Temple is one of the few temples devoted to Lord Brahma who played a significant role in the city. The story goes, when Brahma came down to the earth, he named the place where the flower (pushpa) fell from Brahma's hand (kar) and so 'Pushkar' was born.
Lord Brahma is the first of the Hindu gods and is widely known as 'creator-god'. He is depicted with four heads each representing the four vedas (religious Hindu scriptures). The temple itself is vibrant with a bright orange-red roof and blue pillars. Although Lord Brahma is a very significant god throughout India, there are very few places where devotees can worship him. 
Other temples of note include the Savitri Temple which is dedicated to Goddess Savitri and its location (on Ratnagiri Hill) makes it a popular site with sweeping city views; Saraswati Temple is dedicated to Saraswati (Lord Brahma's wife), the goddess of the creative arts. Artists, writers, painters and others in the art world come here on pilgrimage to ask her for inspiration and guidance. 
If you're up for a bit of shopping with plenty of photo moments, head to Sarafa Bazaar. From beaded bangles and colourful jewellery, leathergoods and other traditional handmade items, this is a great place to stock up on souvenirs and of course, delicately carved idols of Indian gods. Pushkar is also known for majestic camels too, so if you see lots of miniature models, this is why. The best time to see the animal up close, is during the Pushkar Camel Fair which takes place every full moon in November.