Heading to Greenland? Here's your go-to guide on what to pack, eat, see and do
Greenland might be the largest island in the world with a whopping landmass of 840,000 square miles but it also has the lowest population density in the world. That means there's a whole lot of nothing in Greenland and you can travel for days without seeing another soul.


Out of the 56,000 inhabitants that live in Greenland, 88% of them are Inuit and a quarter lives in the capital of Nuuk. Greenland is as unspoilt and untouched as any bit of land on earth. So make sure you are prepared before you go to get the most out of your experience.
Getting around
The only way to get around Greenland is by boat. This huge, icy landmass has no railways and no roads connecting towns. Boats and cruises allow you to see the majestic icecaps up close and personal. You can witness the Northern Lights and sail from coastal town to coastal town in comfort.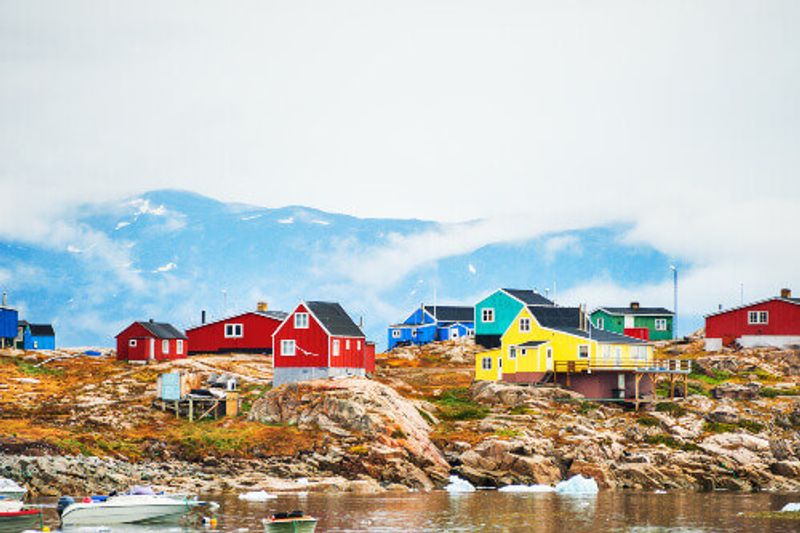 Packing
It'll come as no surprise that Greenland is cold. Even in the summer months where the sun doesn't set, temperatures rarely get into double figures. The sheer volume of ice also cools the surrounding air as it radiates from the millions of tonnes of pack ice. Therefore, warm clothes are a must – this should include thermal underwear, gloves, mittens, hat and scarf as well as polar or snow boats, a warm fleece and wind and waterproofs. It does rain in the summer but as well as the rain you also run the risk of getting a soaking from a crumbing ice flow or an over-excited whale.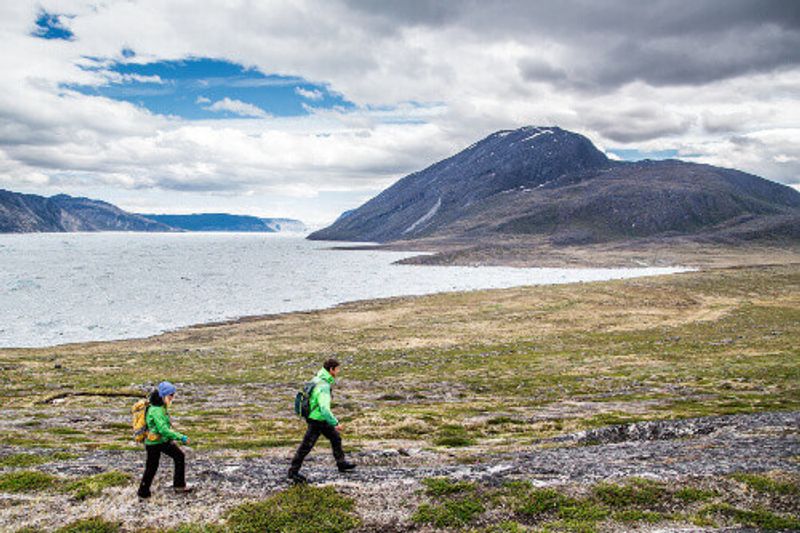 A good pair of UV sunglasses are also essential as the sunshine that reflects off the ice can be incredibly strong and dangerous to unprotected eyes. If you need any medicine, bring extra along with you because pharmacies are few and far between and make sure to bring some mosquito repellent too!


Money, tipping and haggling
Greenland is not cheap because nearly everything is imported. Food, alcohol and cigarettes can all be very expensive (don't be surprised to see a beer cost over AU$20) but luckily tipping is not expected and service costs are always included in the bill. As anywhere, if you have received excellent services or someone has gone beyond the call of duty then a small tip is always appreciated.


Shopping
There are more shopping options in Greenland than people might imagine, especially in the larger towns of Nuuk and Ilulissat. Boutiques selling locally made clothing, artworks, and other handicrafts are plentiful. Hunting and fishing shops can be found in small towns, whilst the larger towns will have some small supermarkets to find snacks and gifts in. Shops will always show clearly labelled fixed prices and haggling is not customary. Most credit cards are accepted in larger shops and hotels in the bigger towns but it is fairly easy to find an ATM providing Danish Krona.


Photography
Greenland is a photographers dream. Shimmering ice sheets, luminous northern lights, photogenic nomadic people and wildlife galore. Make sure to ask politely if you want to photograph people and while most are friendly and more than happy to oblige respect their decision if they say no – we all have bad hair days. Don't get too close to animals – a polar bear might look cute but no one enjoys a polar bear hug. And be conscious of any plant life too in this fragile environment – don't go trampling over flowers to get the right shot. Things grow at a much slower pace here than in more tropical climates and don't recover easily.
Activities
Greenland is a vast untouched land where wild ox musk, polar bears and reindeer roam the icy lands, and whales, seals and fish galore populate the frozen waters. Dog sledding is still the most common form of transport and dog sled trips are a great experience that will take your breath away. Hiking in the mountains and kayaking in the fjords that surround many of the coastal towns are popular activities but watching the power of the crushing ice churning into the waters, the peaceful tranquillity of floating icebergs or the ethereal Northern Lights all from the comfort of a boat ensure there's no chance of getting aboard in Greenland.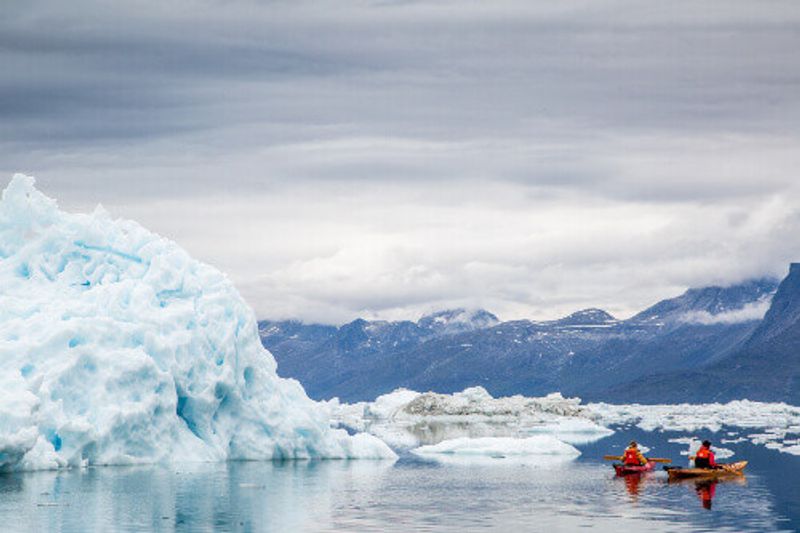 Language
Different regional dialects are spoken by the indigenous population with South Greenlandic, West Greenlandic, East Greenlandic and the Thule dialect is spoken variously across the country. But West Greenlandic is the official language that all children learn, in addition to Danish and English. The majority of people in hotels and shops will speak English but when it comes to local communities hand signs and lots of smiles will probably be the way to communicate.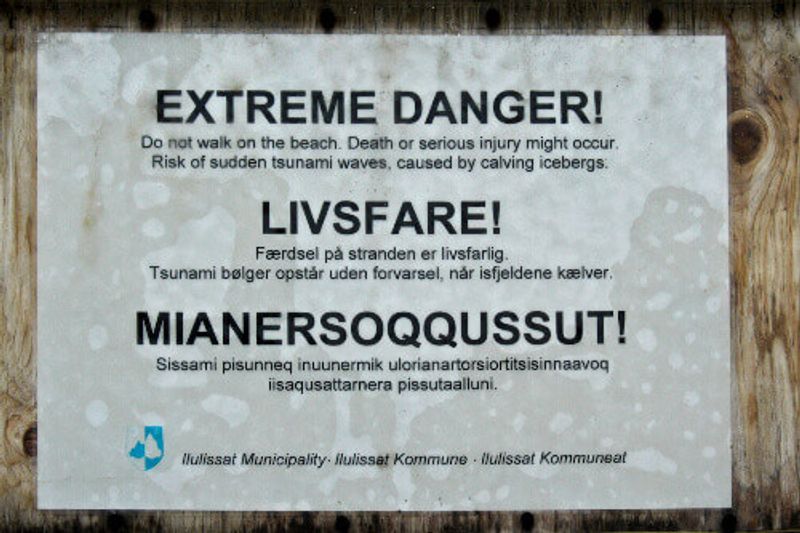 Eating
As the vast majority of the country is covered in ice, for most of the year, there isn't a lot of fresh fruit and veg available. Most of the fresh produce is imported from Europe and is therefore expensive and not in plentiful supply – vegetarians should be prepared for having very limited options. There is however an abundance of fish and many dishes are made from fresh or preserved fish. Don't be surprised to see whale or seal on the menu too. The Inuit are legally allowed to hunt whale, their skins, blubber and meat they use for a variety of clothing, fuel and food. Reindeer is also a staple of Greenland and can be found in the national dish – suaasat – a soup made from reindeer, seal, whale or seabirds along with onions and potatoes. Whilst there are independent restaurants most hotels have a good quality restaurant attached that will be able to provide a mix of local and international dishes.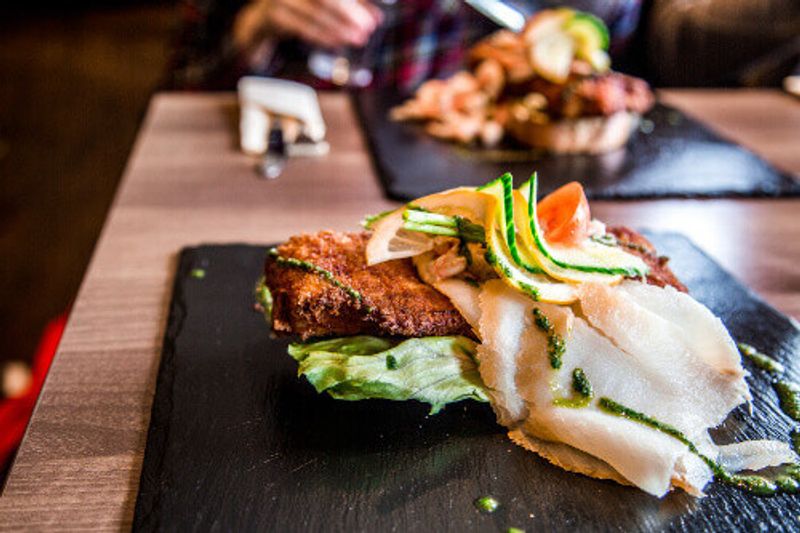 Water
Yes, you can drink water from taps. You can drink it from lakes and rivers or even chip off some ice from the old ice block if you fancy. You're not going to get cleaner, fresher water anywhere in the world.