From traditional dishes to fresh takes on its classics, Estonian dining has something for every palette
1. Rye bread
A staple of the Estonian diet, black or rye bread is served with most dishes and can be found in nearly every restaurant and cafe. Many varieties now exist, with fruit and seeds popular additions, but the traditional recipe doesn't call for much more than water, rye flour and a bit of patience. Estonia has been exporting rye across Europe for more than 1,000 years – to try the best it has to offer closer to home, visit bakeries such as Muhu Leib and restaurants such as Leib Resto ja Aed, both in Tallinn and both with bread (leib) in their title.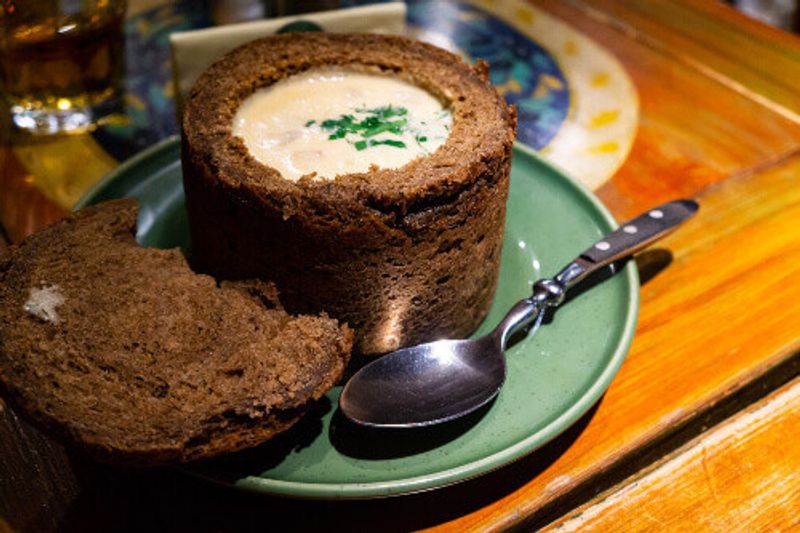 2. Kama
Another Estonian staple, kama is a finely milled mixture of flours that is typically served as a breakfast food. Traditionally rolled in butter or mixed with buttermilk, its bittersweet taste also complements fresh fruit, coffee and cocoa powder. It is another popular choice at bakeries, as Estonian cuisine has incorporated kama into cakes. Further proof that kama is ubiquitous to the Estonian way of life can be found in language – kama is also slang for 'stuff'. Head to the Kama Kama Food Studio in Tallinn's Old Town for a food tasting session to sample it other dishes.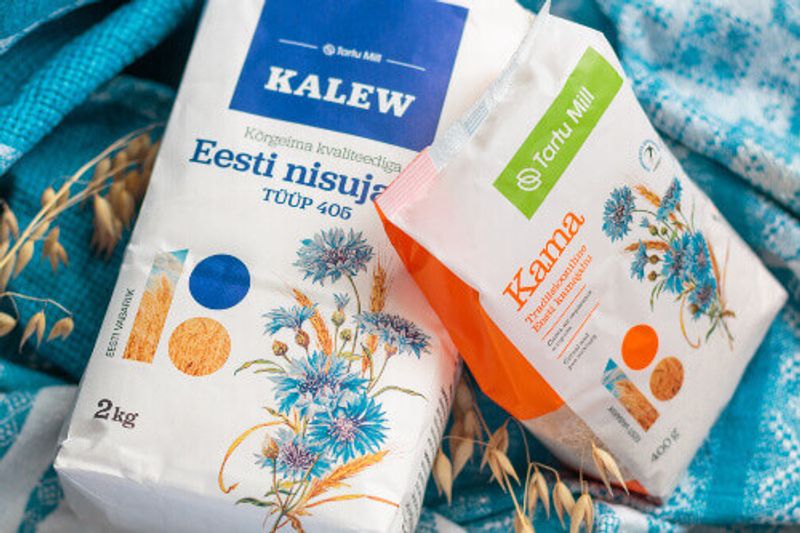 3. Sprats
The main haul of Estonia's fishermen alongside Baltic herring, sprats can be found in a variety of dishes. This small, sardine-like fish ends up fresh, frozen or canned, often in a kiluvõileib or sprat sandwich. Traditionally served with egg and pickle, kiluvõileib can be found in plenty of eateries. Pick one up from Sõõriku Baar (along with a traditional Russian doughnut) when you're in Pärnu, either eat-in or to go. And for anyone curious about Estonia's emerging upscale seafood cuisine there are the tasting menus at the NOA Chef's Hall in Tallinn, the country's premier dining experience.
4. Aspic
A definite Instagram disruptor in the era of avocado on toast, Aspic is a savoury jelly with a mix of meat and vegetables preserved inside it. Bound to summon memories of Christmas, weddings and their grandparents' dining table for Estonians, aspic endures as a party food and as an appetiser in some restaurants. Often seasoned with vinegar and other local sauces, it can be served during the summertime months with potatoes and cottage cheese. Pärnu's striking Art Nouveau hotel, Villa Ammende, has a lamb and celery variant on its menu.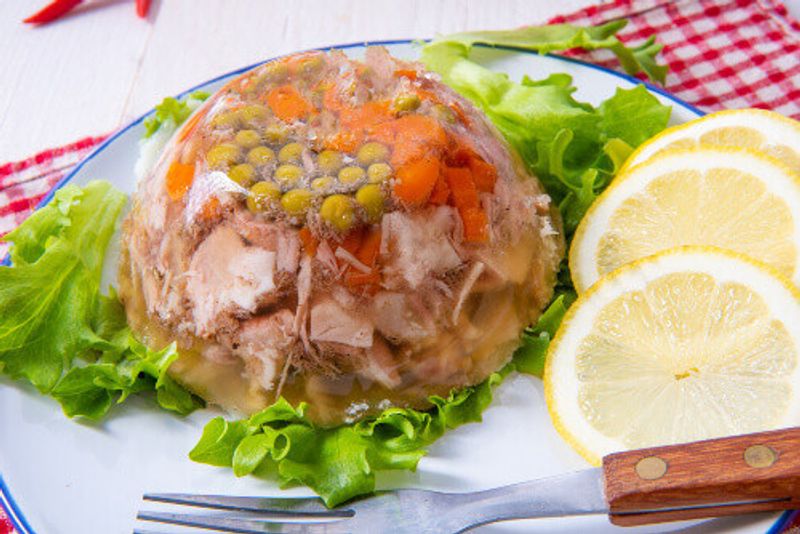 5. Verivorst
Estonia's variant of blood sausage is one of several meat dishes beloved by the local population – look out for elk and boar making regular appearances at dinnertime, too. Typically served with sauerkraut and lingonberry jam, verivorst is packed with flavours and spices such as marjoram, onion and barley that all give it a unique flavour. As a result, it's another Christmastime foodstuff with a popularity that ensures it is eaten all year round. Carnivores in search of something filling should head to the tradition-rich Olde Hansa or the Golden Piglet Inn, both in Tallinn, for an Estonian meat feast.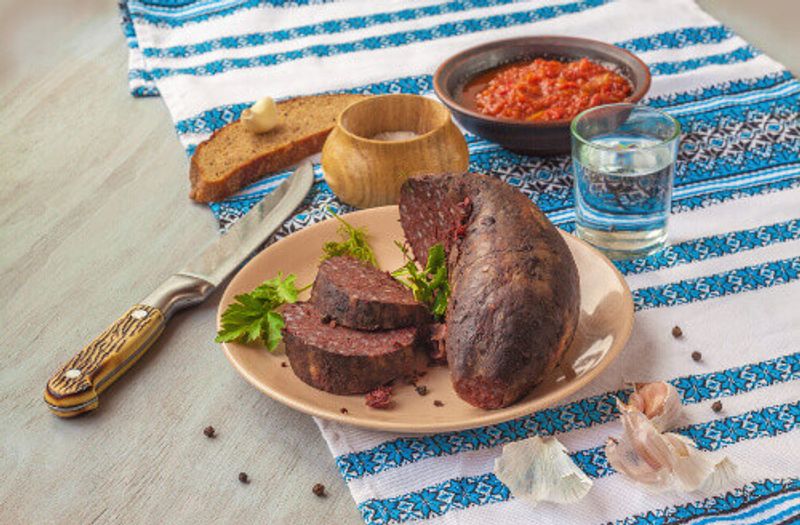 6. Mulgipuder
Another grain-based Estonian comfort dish, mulgipuder is the simple but effective combination of mashed potato and groats. Originating from the Mulgimaa region in south Estonia, it is undergoing something of a revival because it is ideal for a vegan diet and can be bolstered with vegetables such as onions and aubergine. Not surprisingly, it makes the menu at the traditional Kolu Tavern – near Tallinn's Open Air Museum – where omnivores can enjoy it topped with diced bacon and pickled gherkins. Meanwhile Püssirohukelder in Tartu offers a modern twist, serving it alongside French fries in a bun.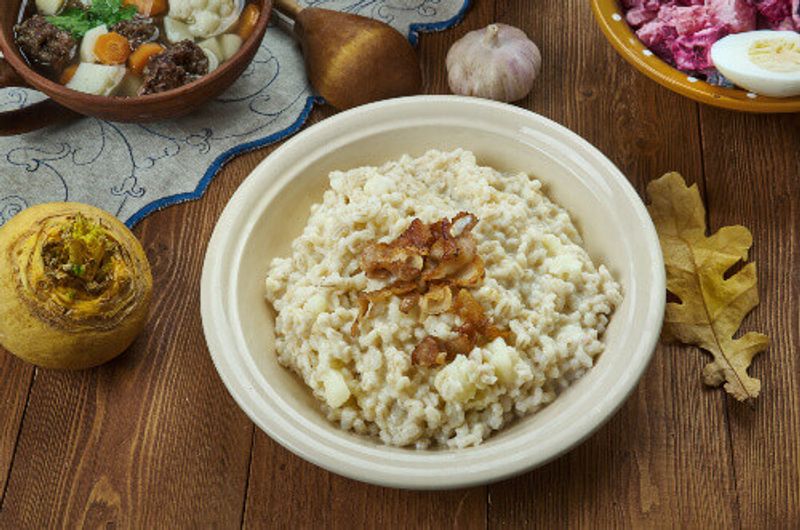 7. Kohuke
Any Estonians with a sweet tooth will likely recommend kohuke, a snack made from pressed curd and usually covered in chocolate. Supermarket aisles will be full of its variants, which include caramel, vanilla and fruit. Because of its small size and filling nature, kohuke makes for a good snack and is a popular breakfast food, too. Its history can be traced back to the 1950s and the era of Soviet rule, during which time there were occasionally shortages because of its popularity. Freshly made variations are available in bakeries – a slice of kohuke cheesecake is an option for decadent diners.
8. Handsa
One to track down if you're in search of lesser-known local tipples, this rye brandy brewed by the Sangaste community in southeast Estonia is strong, distinctive stuff. Handmade since the 18th century, Handsa is now distributed by the Moe distillery, based in the north of the country. Visitors can take a guided tour of a museum on the site of Moe Manor, which also dates back to the 18th century: a living piece of history, it also preserves how spirits such as vodka have been produced in Estonia for centuries. Tours start at €9 (A$15) per person or €40 (A$65) per group.
9. Vana Tallinn
Another local spirit, Vana Tallinn is a rum-based liquor created by the Tallinn-based Liviko distillery since 1962. While you may wish to visit Liviko's downtown factory to enjoy its tour, interactive museum and barman training classes, from €18 (A$30) per person, it's forgivable to prefer to head to one of Estonia's celebrated cocktail bars to enjoy Vana Tallinn in drinks such an Estonian Sea or a Venus. Nightspots with it on the menu include Tallinn's Butterfly Lounge and Buffet A.P.T.E.K., a pharmacy-turned-nightclub near the Pärnu river.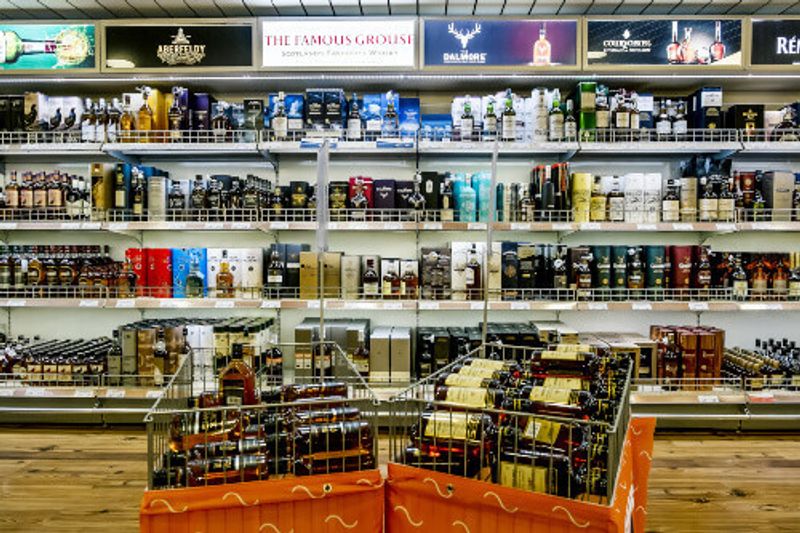 10. Estonian beer
Of all the local beverages, Estonian beer forms the largest industry. Two domestic breweries, Saku and A.le Coq, are in perpetual competition, while emerging craft operations such as Pühaste and Põhjala, both founded in 2011, are establishing themselves as popular choices. Head to Telliskivi Loomelinnak (or Creative City) for its kiosks, markets and international cuisine to find plenty of places where you can take your pick. It's also a great opportunity to experience Estonia's blossoming arts and tech scene. Dazzling murals enliven a former industrial district and provide a unique backdrop against which to quench your thirst.