Make the most of Baltic sea, sand and culture at Estonia's most popular resort city
With less than 40,000 residents inhabiting its expanse of 858,07 sq km, Pärnu may be sparsely populated but swells its population by attracting plenty of domestic and international visitors. Located on an inlet of the Baltic Sea, its white sand beach is a celebrated hot spot for sunbathers, families and water sports enthusiasts.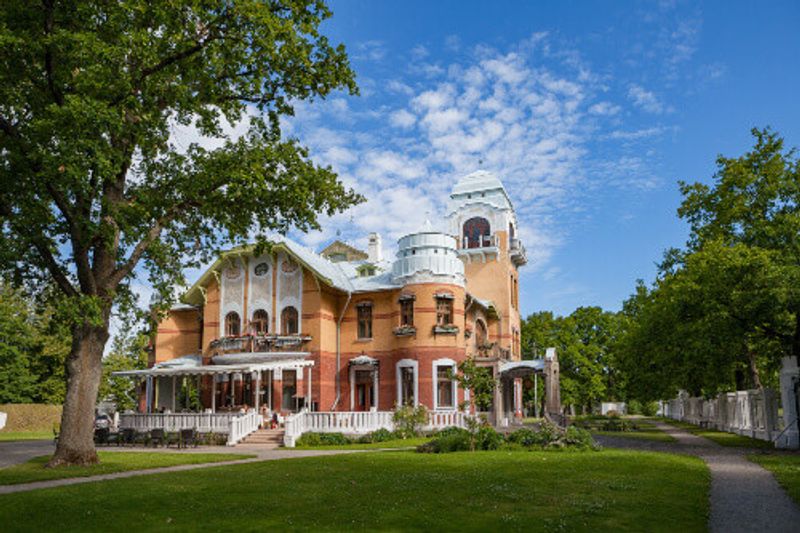 Pärnu Beach is only a 15-minute walk from the city centre – once there, you can either lie back and relax, take a stroll along the promenade completed in 2006 or head off for some adventure in the adjacent park. Perfect for families, the latter is partly divided up into squares themed around art, partying and peace, to give some idea of the activities on offer. Popular pastimes there include bike riding, trail hiking, horse riding and delving deeper into the wild at the Valgeranna Adventure Park and its trails for youngsters. Entrance fees to Valgeranna are €23 (A$38) for adults and €8 (A$13) for children.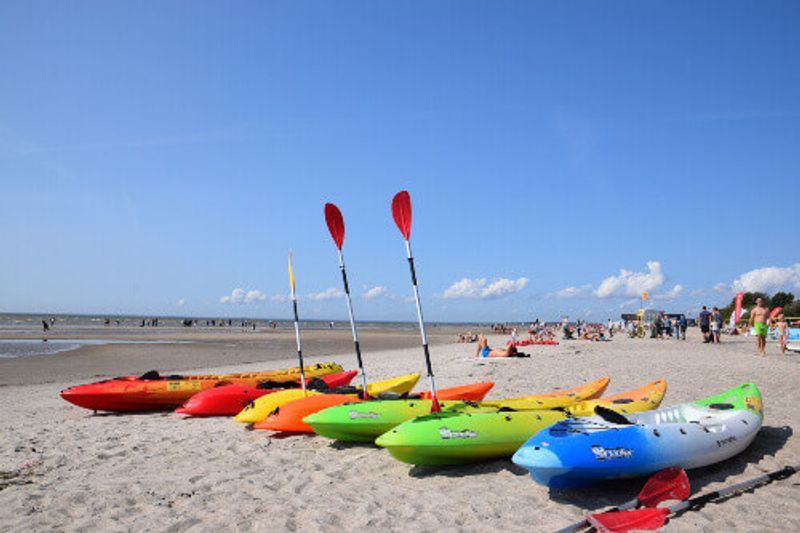 Back out on the water, committed kayakers can embark on a guided tour as far as Manija, one of the remote islets off the coast. In the likely event that five hours of paddling is more than your arms can take, it is also possible to visit Kihnu island in 15-30 minutes via ferry for about €70 (A$110). Once there, you will be able to learn about traditional Kihnu culture, built around seafaring and fishing and protected by the matriarchs of a people who will share local customs such as dance, games and goods crafted by hand. Protected by UNESCO, Kihnu is recognised as part of its Masterpieces of the Oral and Intangible Heritage of Humanity.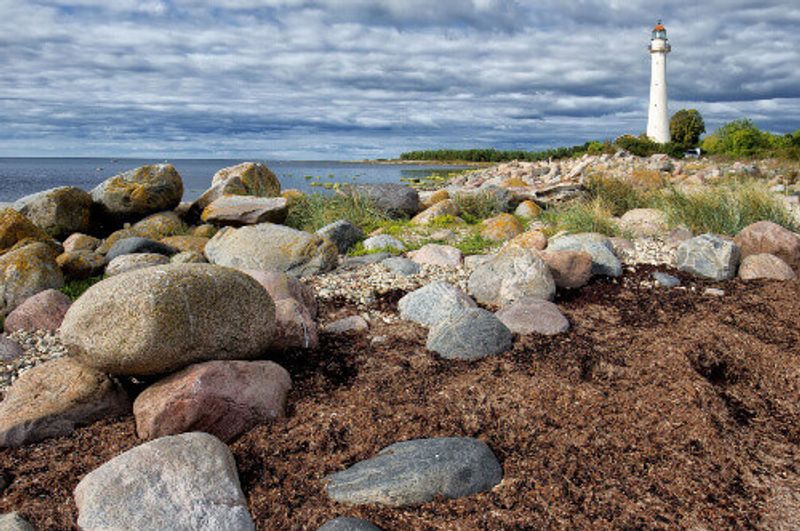 Mainland Pärnu boasts its own captivating history, embodied in its numerous historical buildings and preserved inside its museums. Of the former, St. Elizabeth's and St. Catherine's are both located in its downtown area, their contrasting Lutheran and Gothic styles both of Russian heritage, dating from the 18th century and telling their own stories about Pärnu's different denominations. Meanwhile, Pärnu Museum's indomitable 11,000-year history of the city is the comprehensive account that ranges from the Stone Age to the Soviet Rule that ended in 1991. Contemporary art and the city's film festival have a home at the Museum of New Art. The entrance fee for each museum is €4 (A$7) for adults.
Alongside sun-seekers and history buffs, gourmands are also well served in Pärnu. From the kiosks on the beach to the restaurants and cafes in the city, there's something for every meal and diner.
Kohvik Supelsaksad is many visitors' top choice, its array of eye-catching salads and health foods housed in a historic log house is proof that holiday dining doesn't have to be bad for your waistline.
For night owls, watch the sunset on the Baltic Sea with a cocktail in hand to complete a trip to remember.