So much more than just rice and beans, Cuban cuisine holds a rich mix of culinary influences and flavours
A blend of Spanish, Native American, African and Caribbean cuisine, Cuba's culinary offerings promise strong, often non-spicy flavours using the holy trinity of onion, garlic and green pepper.
While there's a reliance on rice and beans, vianda (tubers like plantains, yuca and malaga), and marinated meats using fresh citrus fruits (orange, lime, lemon), Cubans also know their way around a sandwich – taste a good, freshly made Cuban sandwich and you'll understand what we mean.
Food offerings will vary depending on where you are in the country but one dish you'll always find is the comida criolla made of various ingredients: rice, beans, a choice of protein (poultry, seafood, beef, pork, fish), a fresh salad and fried plantains. Have them at paladares (private owned restaurants) or at state-owned eateries where prices will be lower. Either way, having a good meal in Cuba won't burn a hole in your pocket, averaging US$3-10 per meal.
Here, the must-have dishes and drinks to try on your Cuban adventure.
Arroz con Pollo
Cubans consume a lot of rice but that's not a reason not to give this simple dish of chicken and rice with veggies (spiced bell peppers) a try.
Try it at: Any local paladares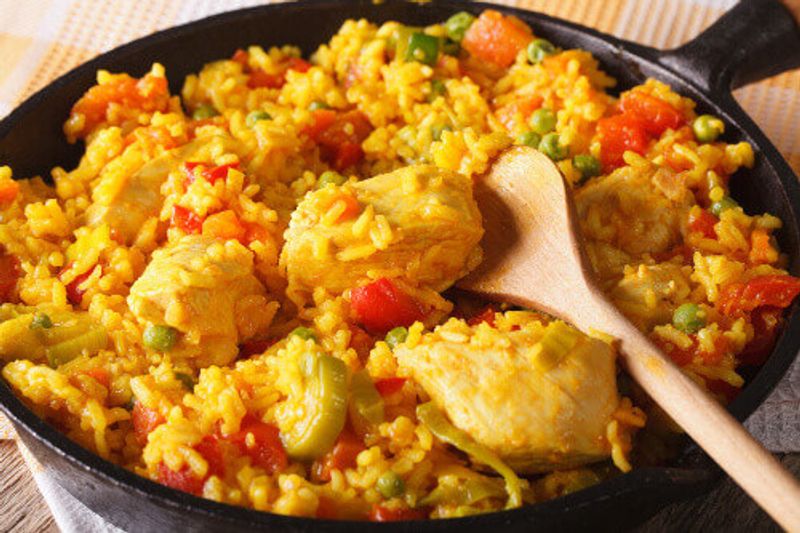 Canchanchara
This cocktail is best had at its origin, in Trinidad on Cuba's southern coast. Said to have been invented by guerilla fighters during the 10 Years War of Cuban independence (1868–1878), this rum-based drink with water, ice, lime and honey is commonly served in a round cup with a short straw to thin out the honey.
Try it at: La Canchanchara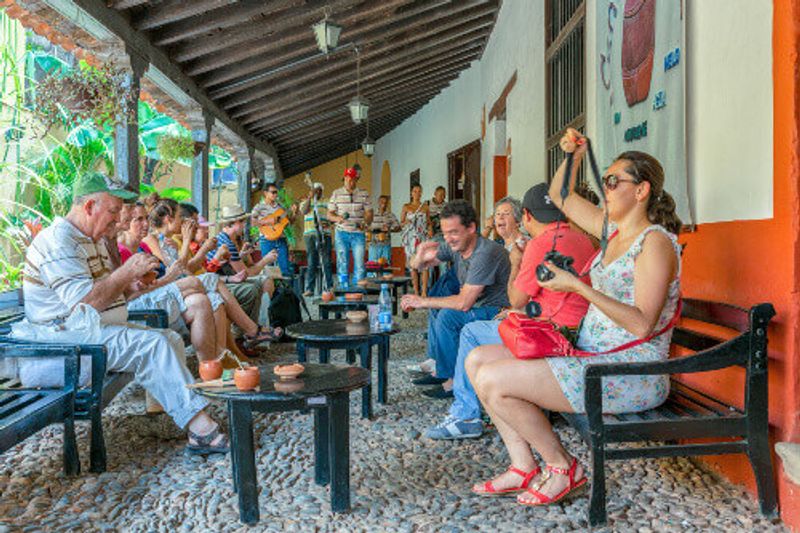 Cafe con Leche
Coffee with warm milk may sound simple but in Cuba, it's an art form. Using a stovetop espresso maker, Cafe Bustelo or Cafe Pilon coffee is combined with caramelised sugar, warmed milk and topped with a dollop of espuma for a strong, sweet start to one's day.
Try it at: Cafe Presidente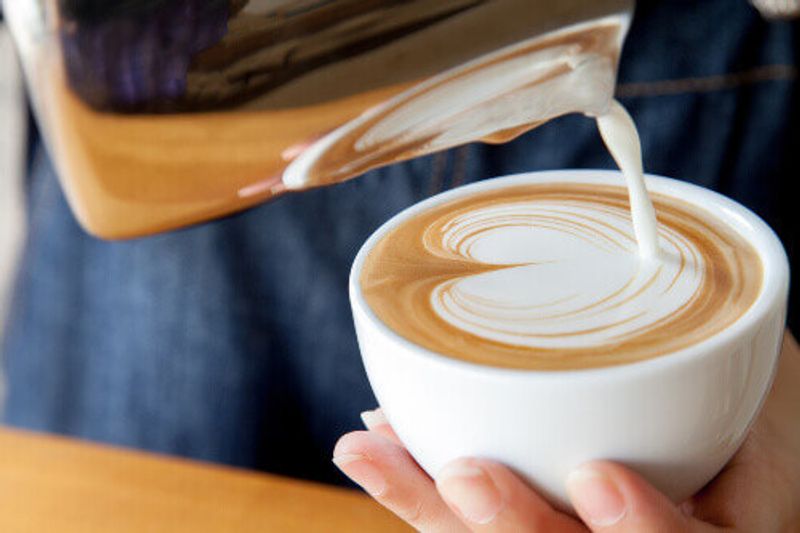 Cuba Libre
Sometimes referred to as a Cubata (when prepared with dark rum), this combination of rum and Coke started when Coca-Cola started shipping its product to Cuba in 1900.
Try it at: El Dandy
Cuban Bread
Sandwiches taste better in Cuba thanks to its thin crust Cuban bread. Made with white flour, yeast and a bit of lard, it's crispy to the bite but soft in the middle and best enjoyed grilled.
Try it at: Dona Neli, cnr Calle 41 & Av 62, Havana
Cuban Sandwich
You've likely had this before, the popular lunch choice of sliced roast pork, ham, Swiss cheese, dills and mustard comes is said to have originated from Cuban workers who worked in cigar factories.
Try it at: Sandwichería La Bien Paga
Daiquiri
Another Hemingway favoured drink invented near the village of Daiquiri in eastern Cuba by an American engineer. This frosty drink blends Havana Club rum with your choice of fruit (banana, strawberry, peach) with lime juice and simple syrup.
Try it at: La Flauta Magica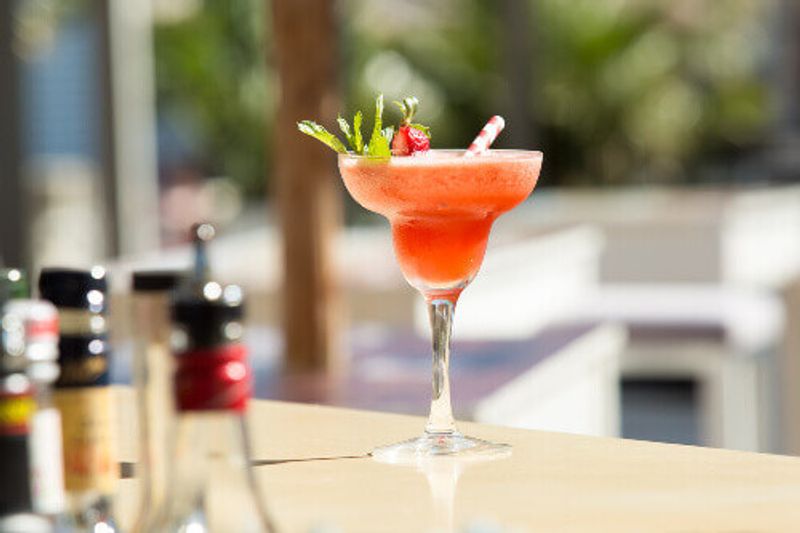 El Presidente
Not a drink you find as easily as you would a mojito, this cocktail was created in honour of former Cuban President Gerardo Machado. A rum-based drink with curacao, vermouth, a splash of grenadine and cracked ice, it has remained popular since its creation in the 1920s.
Try it at: El Museo del Ron Havana Club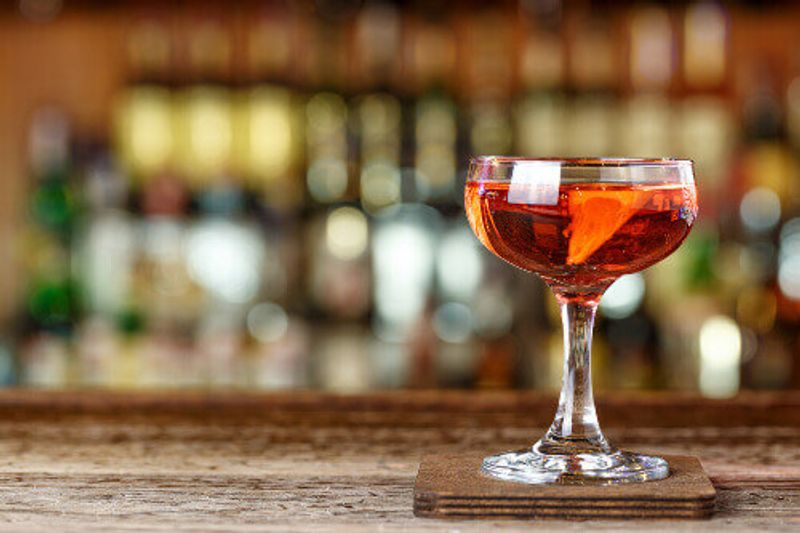 Flan
A dessert often associated with Latin cuisine. The dense, creamy Cuban flan is made with the evaporated and condensed milk, eggs, sugar and cinnamon. Variations can include the addition of coconut, guava, or rum raisin (also known as Copa Lolita).
Try it at:La Taberna del Pescador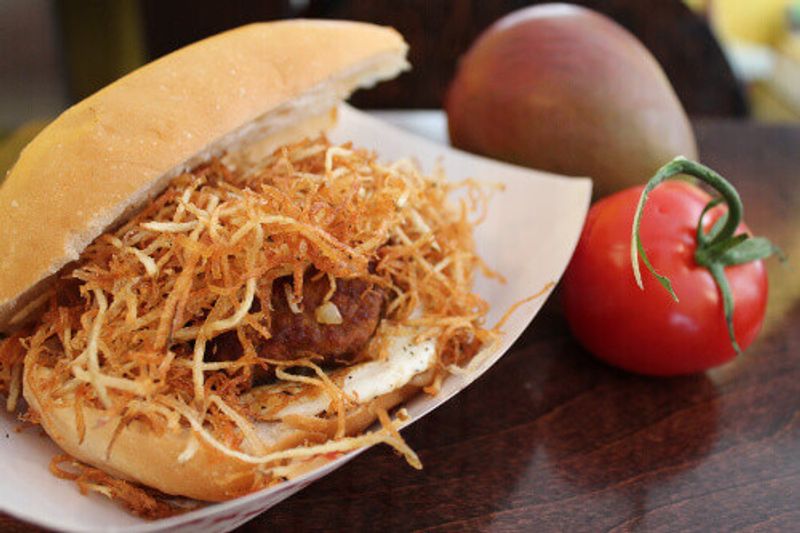 Frita
This is Cuban's version of the hamburger, the difference though is the minced beef patty is mixed with chorizo and has a topping of french fries.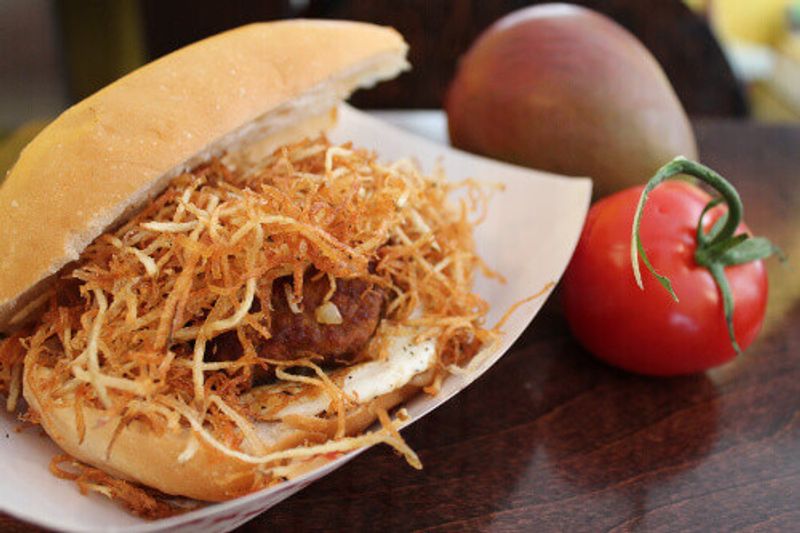 Lechon Asado
This classic Cuban meat dish is hard to pass up. A full piglet cooked over a spit till the skin is crisp, the meat is marinated in the classic Cuban mojo sauce, consisting of sour orange and garlic for a distinctive bite.
Try it at: Vista Gourmet, Callejón de Galdos, Trinidad
Medianoche sandwich
Don't be surprised to find this served at Cuban nightclubs. The name actually stems from its popularity as a late-night snack: think of it as a Cuban sandwich served in an egg loaf, filled with ham, pork cheese and pickles.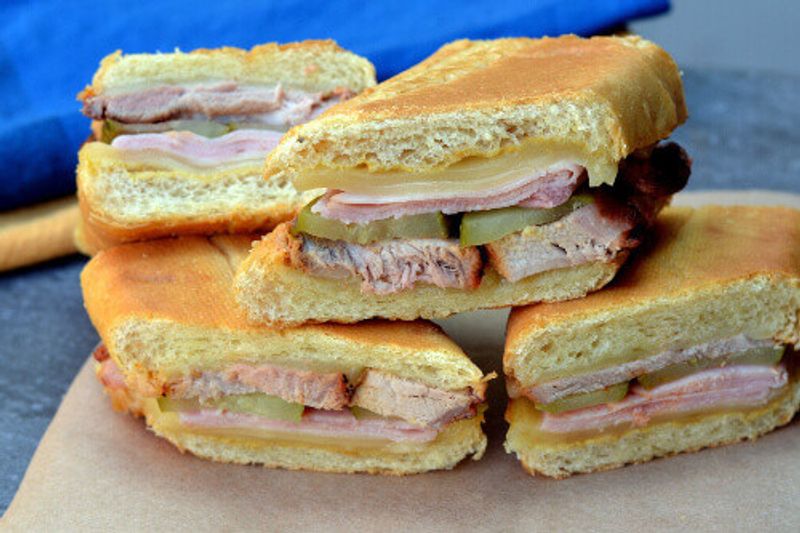 Mojito
Wherever you've drunk this before, it's a good bet the Cuban version will be better. This refreshing cocktail – and Hemingway favourite – combines Havana Club rum, sparkling water, lemon juice, and a spring of yerba buena or mint. Cuban bartenders are also known to add their own special touch so try it at a few bars to pick your favourite.
Try it at: Floridita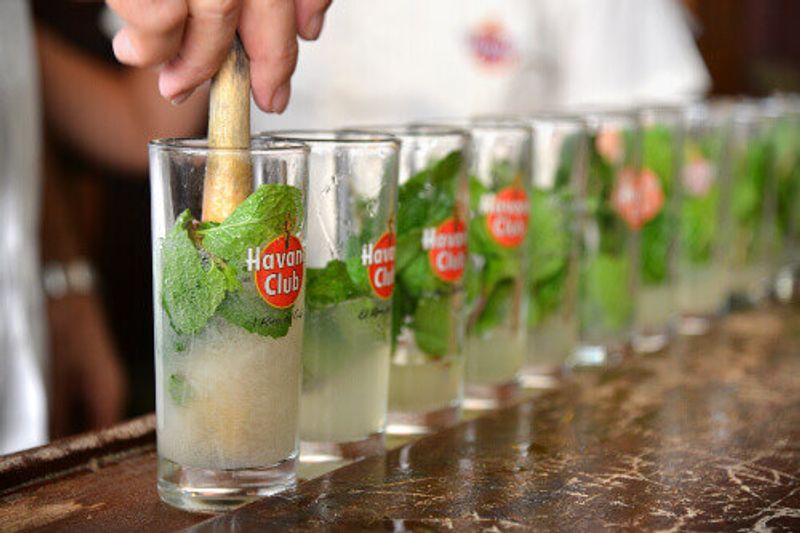 Moros y Cristianos
The Cuban version of rice and black beans is found virtually everywhere and every chef has their own secret recipe of seasonings (tomato paste, oregano, bay leaf, cumin, garlic) used.
Try it at: Any local paladares
Pan con lechón
A pressed sandwich usually made with leftover roast pork, onions and laced with a traditional mojo sauce.
Try it at: Restaurante San Jose
Pan con bistec
This Cuban-style pressed sandwich combines marinated sirloin steak, onion, lemon and potato sticks between freshly baked bread.
Try it at: Restaurante San Jose
Pastelitos
These Cuban puff pastries can be found in sweet (filled with cream cheese, guava, pineapple) or savoury (seasoned beef with olives, ham and cheese) variations. Commonly enjoyed as a mid-day snack, its sold in cafeterias and enjoyed with coffee.
Try it at: Pasteleria Almendrares, Calle J Entre/ 25 y 27, Plaza de la Revolucion, Havana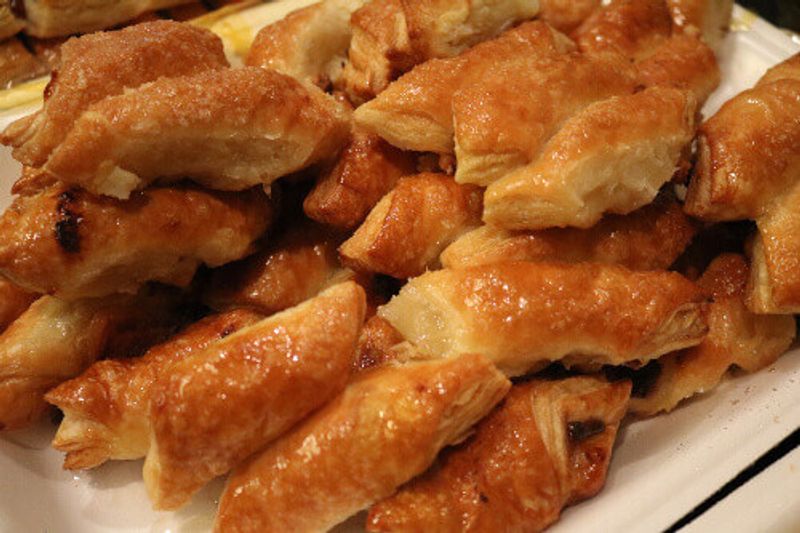 Pulpeta
The Cubans have their own version of meat loaf where seasoned minced meat is combined with hard-boiled eggs and ham, shaped in a cylindrical shape before being covered in bread crumbs and then fried.
Try it at: Any local paladares
Ropa Vieja
Considered the national dish of Cuba, for meat lovers this flavourful flank or skirt steak (lamb or pork versions can also be found) is served shredded in a slow-simmered spiced tomato sauce with white rice.
Try it at: Saborearte
Tostones
A snack you'll likely see sold on the street. Plantains are sliced and double fried to resemble potato chips.
Tres Leches Cake
This Cuban favourite sees sponge cake soaked in three different types of milk (evaporated, condensed and heavy cream) for a simple but delicious dessert.
Try it at: Pasteleria Almendrares, Calle J Entre/ 25 y 27, Plaza de la Revolucion, Havana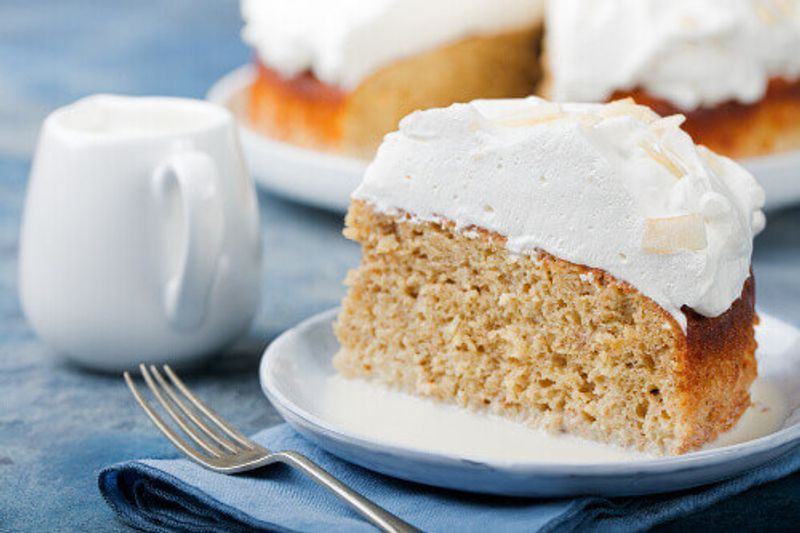 Vaca Frita
With a name that translates as 'fried cow', beef is marinated in garlic, lime, salt and possibly other spices like cinnamon, parsley and cilantro. Seared till it's super crisp, it comes served with lime-infused onion and peppers.
Yuca Fingers
Rich in vitamin C and antioxidants, this Cuban-style french fry is a semi guiltless treat and served with salt and sometimes with a dipping sauce.