There's so much more to discover in the walled city than King's Landing
For fans of HBO's Game of Thrones, exploring the city of Dubrovnik is an experience akin to a supersized walking tour of the show set. With numerous locations – the Pile Gate entrance to the Old Town, Dubrovnik's West Harbour aka Blackwater Bay, Gradac Park where the Purple Wedding was filmed, and Fort Lovrijenac easily recognisable as the Red Keep – featuring prominently in the blockbuster series, it's no wonder the Pearl of the Adriatic attracts throngs of tourists eager to get a real-life feel of King's Landing.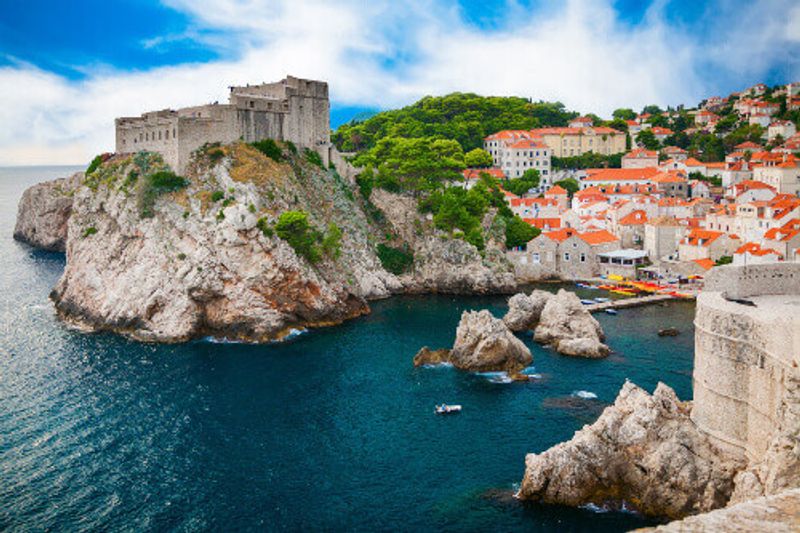 While a majority of the filming locations can be found within Dubrovnik's city walls (entry costs 200 Kuna), some are located a short distance away reachable by a short taxi or boat ride. Whether you choose to wander within the medieval walls of Dubrovnik dating back to the 10th century – it takes approximately two hours to amble around the city – or venture further, these are some hidden gems to look out for.
DIY your own GOT Tour
Diehard fan or not, visiting the GOT filming locations is a must while in Dubrovnik. Some of the main highlights include Minceta Tower – Dubrovnik's highest point with unblocked views of the old city – used as the House of the Undying in Qarth in Season 2. Fort Bokar (it'll look familiar as the 3m-thick sea wall of King's Landing) also boasts views of Fort Lovrijenac (it's accessible with your ticket to walk Dubrovnik's city walls) and the city walls. Located in a 16th century granary, the Ethnographic Museum set the scene for Littlefinger's brothel in King's Landing and, of course, the infamous Jesuit Staircase, which many will remember as where Cersei does her walk of shame.
Outside of the old city, Lokrum Island is a 15-minute boat ride away. Reprised as the lush city of Qarth, keep an eye out for wild peacocks and rabbits as you find your way to the Benedictine Monastery to sit on the Iron Throne. If you have a bit more time to spare, visit the gardens of Trsteno Arboretum about 30 minutes drive from Dubrovnik for a leisurely stroll around the gardens of King's Landing.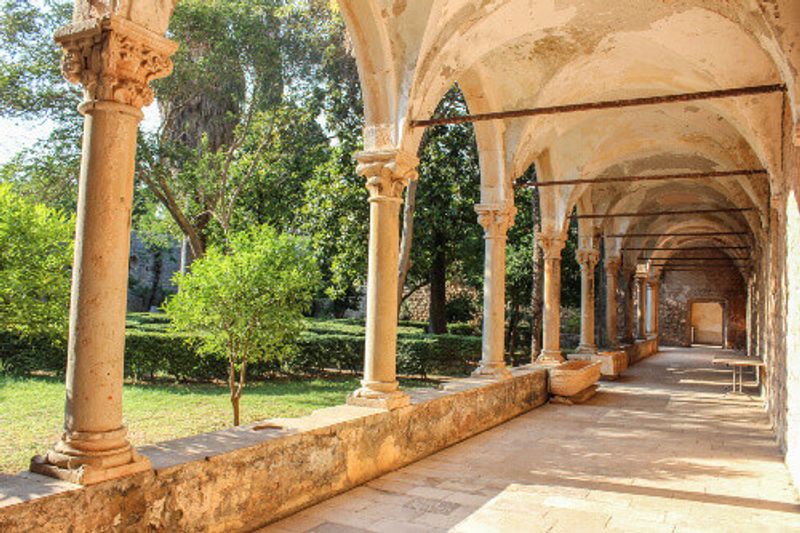 Dine out on Dalmatian cuisine
Being surrounded by water, fresh seafood is a Dubrovnik speciality. For Dubrovnik-based Alexandra Schmidt, founder and blogger of The Mindful Mermaid Blog, her top pick is farm-to-table eatery Horizont.
"It's located right on the Ploce Gate at the entrance of the Old Town. They specialise in seafood and authentic homemade Dalmatian dishes. They also make their own gluten-free pasta, which is such a treat! With an incredible view, and great service, it is one of the best restaurants you will find in close proximity to the Old Town."
Visit the village of Plat
While the draw of getting lost in Dubrovnik's Old Town is undeniable, there's much to see beyond the ancient, walled city. If time permits, take Schmidt's advice to venture out to the lazy, seaside town of Plat accessible by boat or bus.
"One of my favourite hidden gems in Dubrovnik is actually out of the Old Town," she says. "Many tourists come and simply limit themselves to this area, when the whole region is filled with so much natural beauty. I would definitely recommend taking a day trip over to the Zupa region, especially the small village of Plat. It has tons of beaches and a few great local restaurants with a view of the water. You can take a boat across in April-October from the Old Town harbour, or take bus 10 to get here."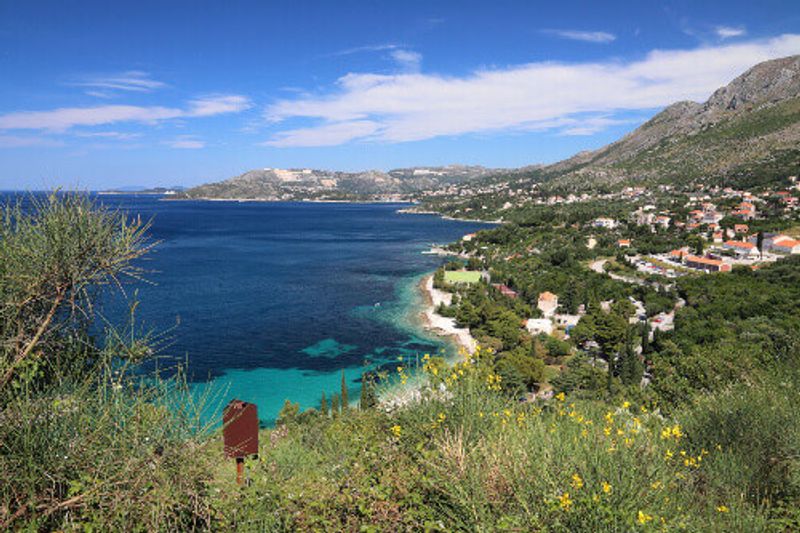 Have a sunset cocktail and swim in the Adriatic sea
Look out for this buza (small hole) by Dubrovnik's city wall which doubles up as the entrance to Buza Bar, one of city's popular cliff-side beach bars. Located just past the Church of St Blaise, this hole in the city wall leads to a waterfront bar with sweeping views of the coastline looking out towards the Lokrum Island. Settle in for a sunset drink, and if you're so inclined, join in a popular local pastime, doing a cheeky cliff jump – or at the very least watch more adventurous souls do so.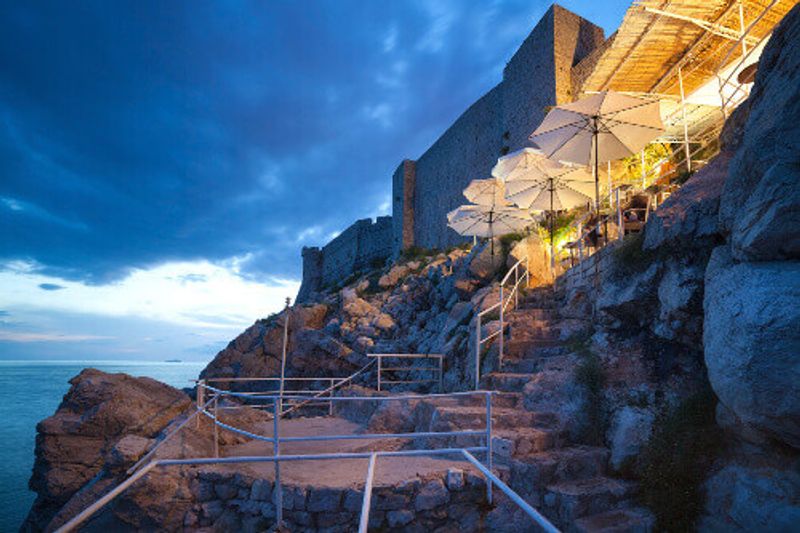 Take the cable car up Mount Srd
For panoramic view hunters, a brief three minute ride (170 Kuna, round trip) up the craggy Mount Srd gives one a chance to take in the breathtaking view of the Old Town. On a clear day, expect to see as far as the Elafiti Islands – still home today to approximately 1,000 residents – and for the more active, a 1.5 mile hike (set off from Pile Gate) up to the summit should take an hour of switchbacks marked by wooden crosses placed along the path.