Everything you need to know before you go to this must-visit Mediterranean destination
Where exactly is Croatia?
Croatia is a Balkan country which borders Slovenia, Hungary, Serbia, Bosnia and Herzegovina, and Montenegro. It lies along the Adriatic Sea and is also made up of around one thousand island of various sizes. It sits directly opposite the east coast of Italy and Greece.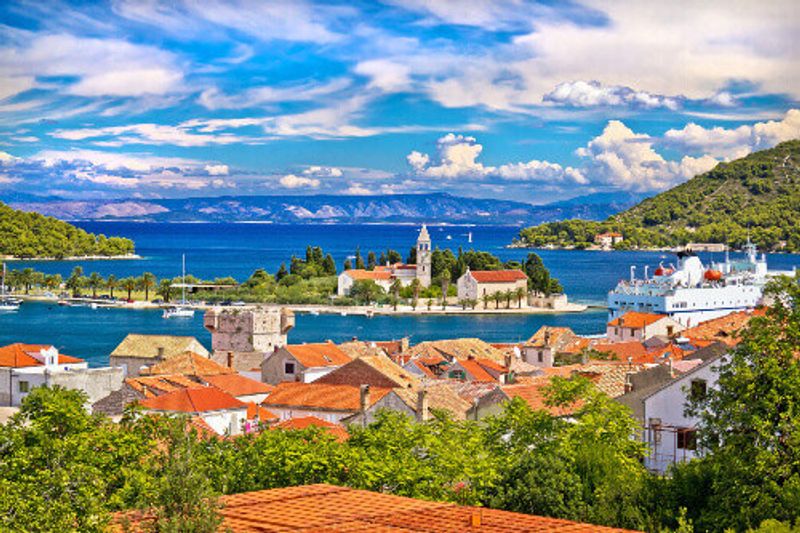 What's its history?
Like many European countries, Croatia has been variously independent and occupied over the last couple of thousand years. After becoming an independent Croat Kingdom from the 9th to the early 12th century, it then joined a union with Hungary until it was occupied by the Ottoman Empire in 1527. In the early 20th century it merged into a kingdom of Serbs, Croats and Slovenes which, after WWII, eventually evolved into the Socialist Federal Republic of Yugoslavia. In 1991 Croatia declared independence, which led to the Croatian War which battled on until 1995. Croatia has since had independence and joined the European Union in 2013.
Is it safe?
Yes, it is extremely safe to travel to Croatia and is one of the safer countries in the region. Like most popular tourist areas, pickpocketing and petty theft is common and so normal precautions should be taken.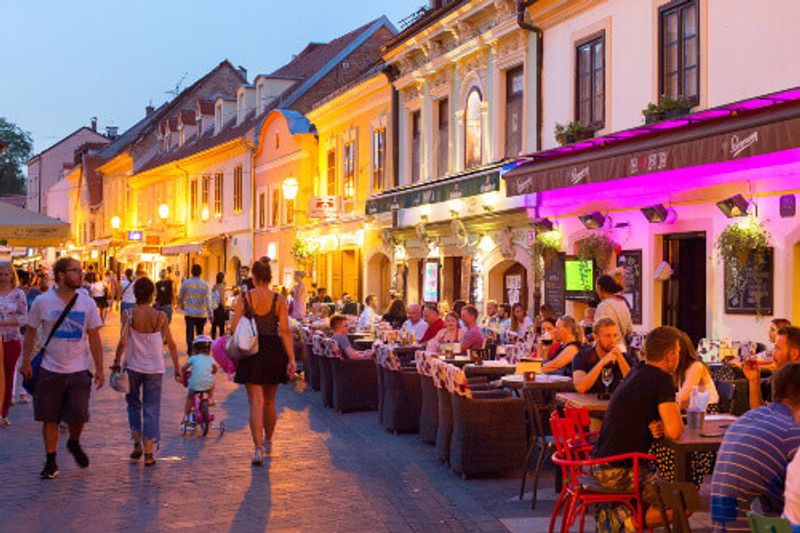 Is it warm?
Croatia has a Mediterranean climate, which means lots and lots of sunshine. Much of Croatia has over 2,700 hours of sun per year making it a real beach holiday destination for many in Europe. The summer months from June to August can get uncomfortably hot and therefore exploring some of the steep cobbled old towns difficult during the midday heat. However, the shoulder months of April and May, and September and October offer the perfect weather – especially in the south – where it is still warm enough to swim but much quieter than in the peak of the summer holidays. Winter is also a surprisingly pleasant time to visit. Don't expect much beach time but beautiful walled cities such as Dubrovnik come alive when dusted with snow to create a real Disney Christmas feel.
Getting around
Public transport is surprisingly good and affordable in Croatia with plenty of public buses and ferries that cost (usually) no more than a few dollars. It is also inexpensive to rent a car and the roads are also generally well-maintained and easy to use.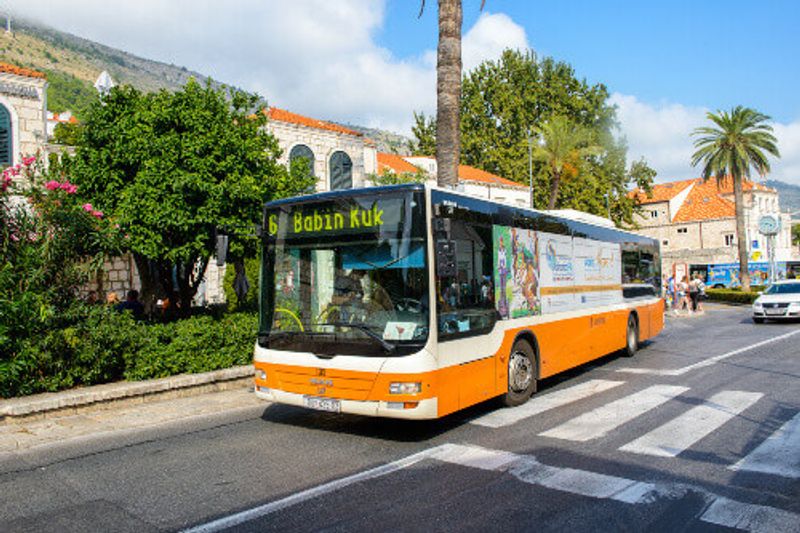 For the more adventurous it is not prohibitively expensive to rent a sailing boat for a day or longer periods with our without a skipper. This is an excellent way to go island hopping and see much more of the country. While renting a yacht is as expensive as it sounds, hiring a sailing boat with skipper can cost as little as A$100 a day.


Eating and drinking
With such a vast amount of coastline it is no surprise that seafood is Croatia's speciality. Baked octopus, fried fish and local prawns are all excellent, but look out for local specialities depending on where you are. Krk and Rab are famed for their sweet lamb and there are many delicious hard and soft local cheeses made from sheep or goats milk. Olive groves, fig plantations and vineyards are scattered throughout the country and are incorporated into many regional dishes.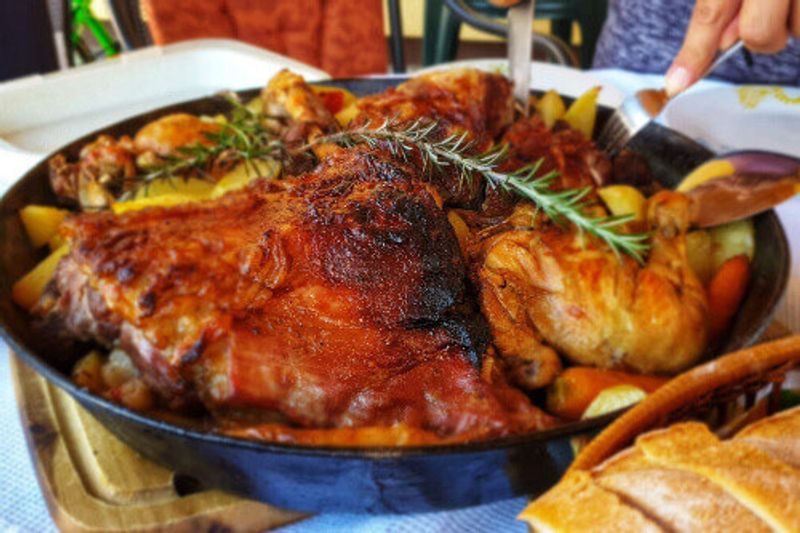 As well as having a long history of brewing beer thanks to the monastic monks, Croatia is currently producing some excellent white wines such as the Pošip from Dalmatia and the dry white Malvazija from the Istria region.


Drinking tap water is perfectly fine to do in Croatia but it's advised to stick to bottled water if you have a sensitive tummy or take a while to acclimatise when abroad.


Money
Croatia is more expensive than most of its Balkan neighbours due to the growing popularity and the higher quality of hotels and restaurants available. But it is still cheaper than most western European countries.


In Croatia prices can vary enormously depending on where you are and the season. The peak summer months can see prices rise to two or three times more than winter. And a night in a luxury hotel or a fancy meal in a trendy restaurant on the island of Hvar will set you back many times that of a simple fish meal in a local taverna on a more remote island.


The currency is the Croatian Kuna (HRK), and an Australian dollar will buy you just under 5 Kruna (in October 2019). Most hotels and larger restaurants will accept international credit or debit cards and ATMs can be found in most towns.


Haggling and tipping
Note that haggling is not really the norm outside of some smaller markets and as always, be polite, remain calm and always smile.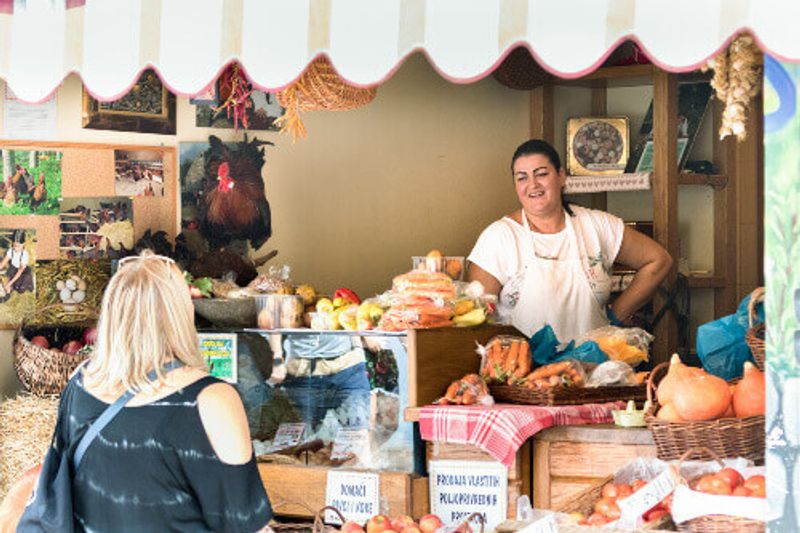 Tipping at the European standard of around 10% to 15% is expected at most restaurants but in larger establishments check to see if they have included a service charge already. For smaller snack venues, bars or taxis, then simply rounding up a little is perfectly acceptable. Tour guides, boat drivers and those who really spend the day with you might expect between A$10 and A$20.


What to buy
Bringing home extra virgin olive oil from a grove you've visited will always make good dinner party conversation, and there is a whole host of olive and lavender oils as well as wine that can be picked up from small family-run farms.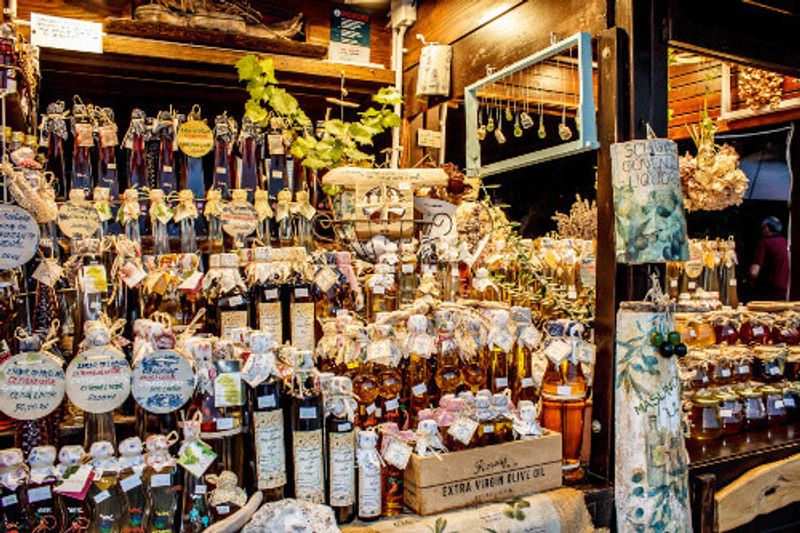 Ceramics, wood carvings and neckties are also crafted in Croatia. Fun fact: it was the French who turned the word 'croat' into 'cravat' meaning tie or scarf after seeing the Croat soldiers wearing them!