Chile is one of South America's grandest treasures, home to landscapes that defy the imagination and cultures that will captivate you. But, when is the best time to go?
Chile is the longest country in the world, with copious natural wonders along its entire length, from volcanoes and deserts to fjords and glaciers. At its heart is cosmopolitan Santiago, set against the breathtaking Andes and home to more than 40% of Chileans.
The capital is surrounded by incredible attractions, from famous wine-making regions to colourful coastal cities, while further south lies the vast and pristine wilderness of Patagonia. Santiago and its surrounds are truly year-round destinations, and each season brings something spectacular to the region.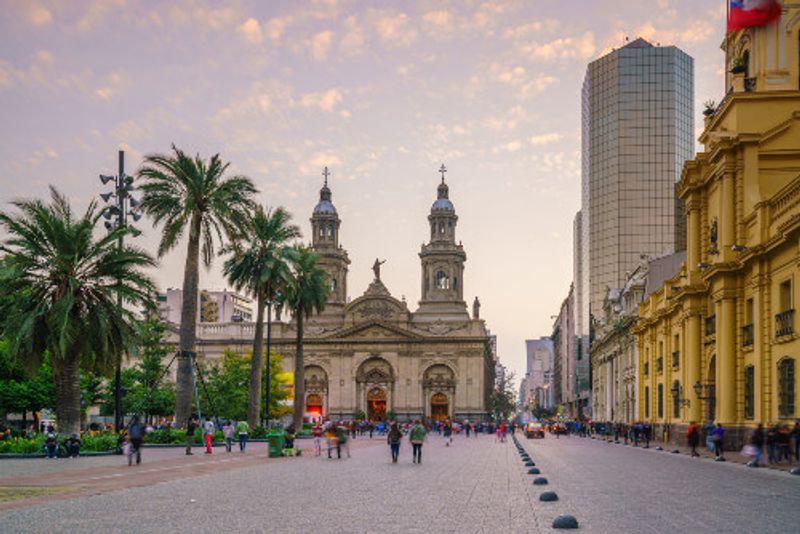 In summer, Santiago warms up and many locals trade the colonial streets for coastal holidays, reducing crowds for visitors. Between December and February, you can explore its diverse and charming neighbourhoods, each with their own flavour, or relax in Parque Metropolitano with incredible views over the city. Valparaiso on the coast is at its busiest, with locals and travellers flocking to this historic cultural capital. Spend the balmy days discovering the colourful streets, distinctive architecture, street art, and countless festivals.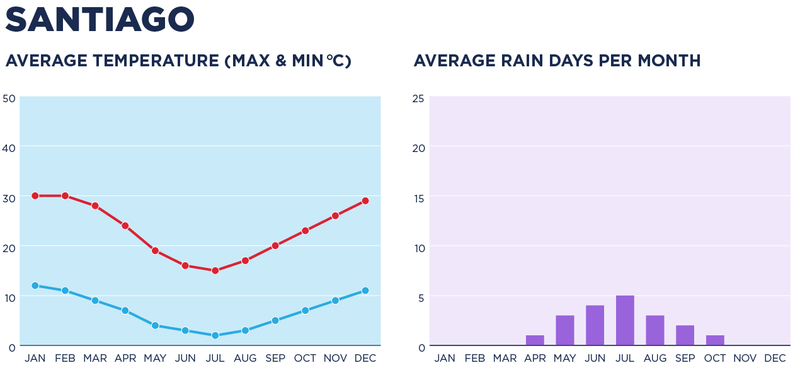 Santiago experiences warm to hot temperatures around 30 degrees celsius in January, while Valparaiso cools a little thanks to the coastal breeze, averaging 23 degrees. The spectacular Casablanca Valley, located between the two cities, is warm and sunny at around 22 degrees, perfect for a cool glass of local chardonnay.
For those who aren't fond of hot weather, Autumn is a lovely season to explore Chile. Expect milder temperatures that cool towards winter, and vibrant streets packed with people. Take your time exploring the museums, grand architecture, and of course, sampling the delicious Chilean seafood. In Autumn, as temperatures drop, the wine regions come to life with Vendimias – local wine harvest events that feature grape stomping and wine tasting. Temperatures in Santiago average 23 degrees celsius and in Valparaiso, 19 degrees.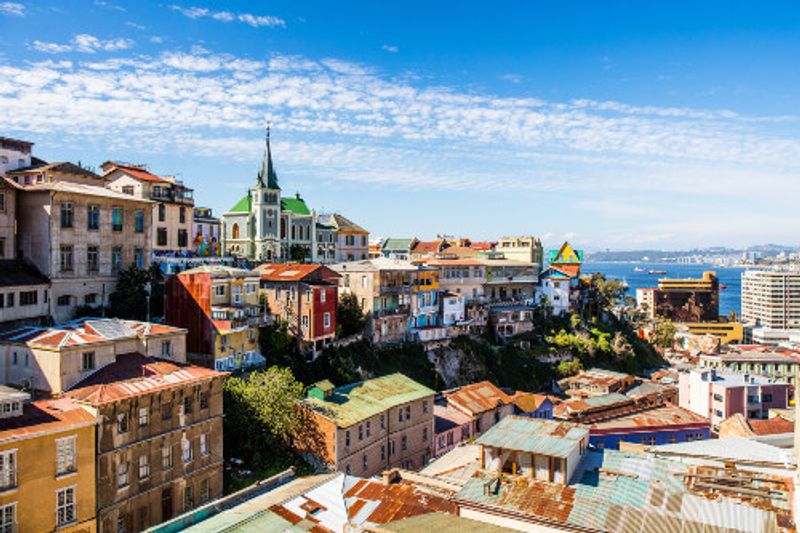 Winter is very mild in the Central Valley where Santiago is located, and likewise in nearby Valparaiso. Cold weather shouldn't stop you from getting out and about, but there will be more rain at this time of the year. Both Santiago and Valparaiso average around 15 degrees in the middle of winter – ideal for sampling the rich red wines of the surrounding Casablanca Valley!
Spring is another popular time to visit. Think warm, sunny days, superb flowers and foliage in the wine regions, and mild weather for wandering Valparaiso's World Heritage Listed historic quarter. People-watching from a sidewalk café in Santiago, or shopping the Central Market are also great activities in spring's comfortable temperatures. Santiago averages a lovely 22 degrees celsius in October, and Valparaiso 18 degrees.
Chile is guaranteed to charm you, from the city to the coast.
When will you go?
Where else do you want to visit?