One of the largest salt flats in the world is a desert for most of the year but when the rains come, it becomes a sanctuary for the thousands of birds that migrate here
Ten thousand years ago, a vast lake the size of The Netherlands sat where Botswana sits today. Over the centuries, the enormous lake gradually dried up, creating one of the largest salt flats on earth. Called the Makgadikgadi Pans (or the Botswana Salt Flats) these white, salt-crusted flats are spread over 40,000 sq. km of north-eastern Botswana.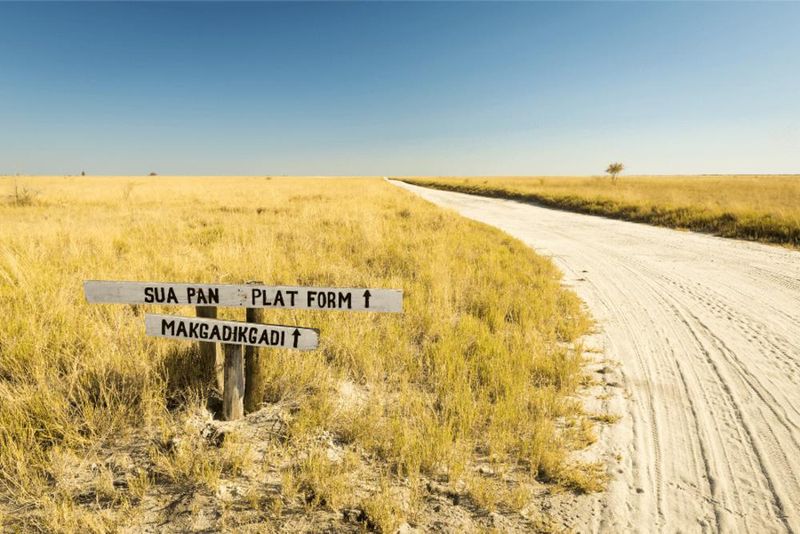 The flats are found in the middle of Botswana's Kalahari Desert and are actually made up of multiple smaller flats, the largest of which is called the Sowa Pan. The hot winds blow across the dusty earth creating a surreal landscape of white salt crusts where almost nothing can survive. But it is during the rainy season when these dry, deadlands suddenly start teaming with life.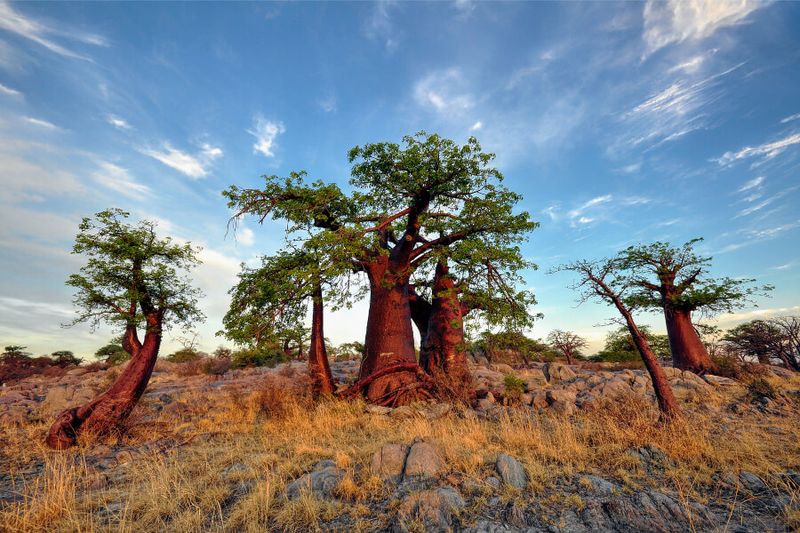 With the water, comes the migrating animals and birds, feeding on the algae and grasses that spring up, out of the desert. The Makgadikgadi Pans are one of the main breeding grounds for greater flamingos who feed on the algae and brine shrimp found there. The eggs of the shrimp have lain dormant through the dry season, surviving in the salty clay and emerge to swim again, after months of dusty hibernation. After the rains arrive (December to April) huge numbers of the magnificent pink birds can be spotted soaring over the lakes. As the largest breeding ground in southern Africa, tens of thousands of flamingos can be found there at one time, all trying to breed before the lake dries up in Spring.


The greater flamingo is taller and whiter than their lesser, pinker cousins. Both breeds travel in huge numbers with around a quarter of a million birds making the Pans their home after the rainy season. Before eating, flamingos are famed for doing a little dance, and while it might look like a tribal rain dance, it is, in fact, to loosen the mud where their food is hidden.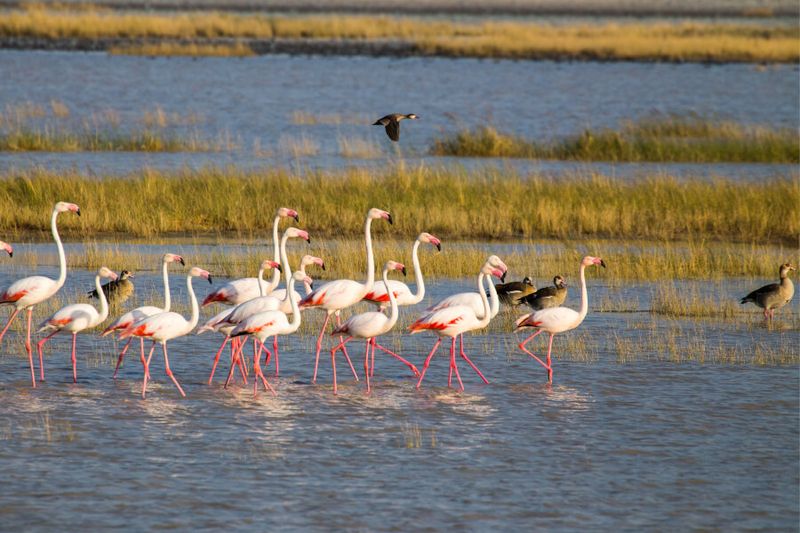 As well as flamingos, 164 other bird species can be spotted on the flats. Most people go to the Nata Bird Sanctuary by the mouth of the Nata River delta to view them. An ornithologist's paradise it certainly is, with pelicans, herons, cormorants, waders, white-faced ducks, fish eagles, storks and sometimes cranes can all be seen from the sanctuary.


As well as birds, the Makgadikgadi Pans are also an important habitat various deer and zebra. In fact, the Pans have one of Africa's largest zebra populations, which in turn also attract larger animals who prey on them. Rare birds, wild animals, a sky that melts into the land on a horizon a hundred miles away, make the Makgadikgadi Pans a once in a lifetime experience.