When it comes to epic train journeys, few compare to the mighty Ghan
The romance of train travel meets Australia's Red Centre: The Ghan is a grand, iconic journey through the rugged beauty of the outback.
The Ghan runs a staggering 2979km from Adelaide, through the vast expanse of Australia's interior, from South Australia's rolling plains and the Flinders Ranges, crossing the famous Simpson desert, the Finke River (believed to be the oldest river in the world), through the MacDonnell Ranges and lush Katherine area to Darwin in the tropical north.
Snaking through the centre of the continent, The Ghan showcases remote Australian landscapes otherwise inaccessible to most travellers – truly a train journey like no other. From the supreme comfort of a private cabin or in one of three dining carriages, travellers enjoy the colours of the Australian outback whiz by, from dusty ochres, to tropical greens, set against a vibrant blue sky.

Named for the first Afghan cameleers that came to Australia in the 19th century, this treasured train has a fascinating history. It was used to transport army servicemen in World War II and later, to move supplies through the outback to build crucial infrastructure. It's now a luxury holiday experience. Boasting more than 90 years of outback crossings, a ride on The Ghan is still as spectacular as ever.
The Ghan runs from Adelaide to Darwin in three days (two nights), in both directions, from February to November. There is the option to only travel for one night; Adelaide to Alice Springs (both directions), or Darwin to Alice Springs (both directions).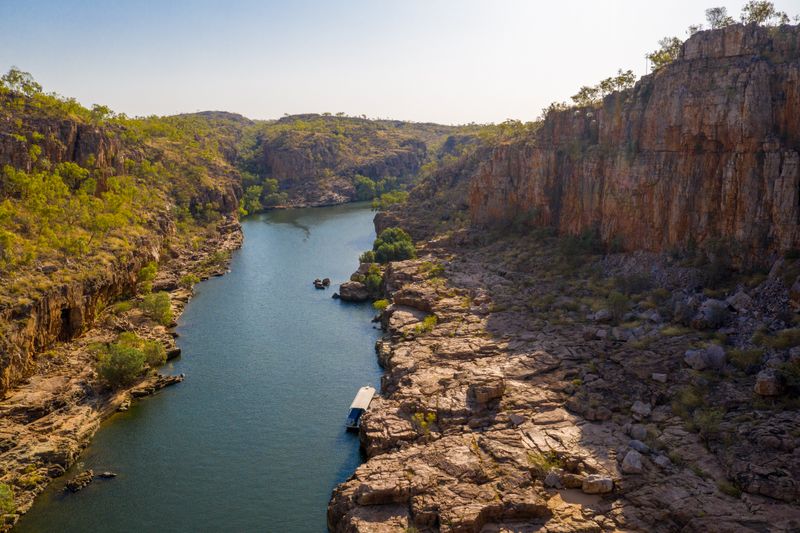 The magic continues off the train, too. Travellers have the chance to explore the pristine, not to mention prehistoric, wilderness of Katherine – where the outback meets the tropics – from water or land with a choice of off-train experiences. Cruise the jaw-dropping Nitmiluk Gorge; there's even an art cruise to learn more about its ancient Indigenous rock paintings and gain insight into the culture of the traditional owners of Nitmiluk, the Jawoyn people.
Other experiences include watching the sunrise over the desert landscape in the outback town of Marla, and taking a walking tour at Simpsons Gap, an important Indigenous spiritual site.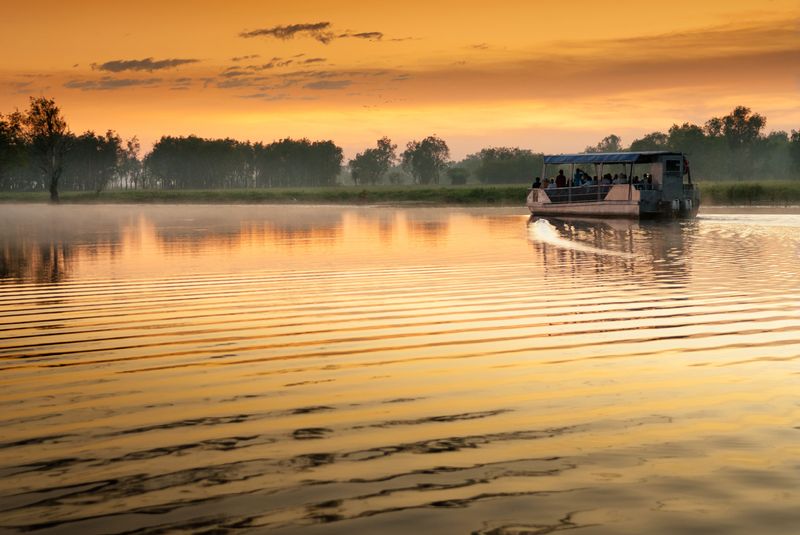 On board, the all-inclusive experience is as impressive as the passing landscape, with elegant private cabins and attentive service – starting with a champagne welcome. Sitting down in the dining car is a civilised pleasure, with modern Australian fare, impressive regional wines and the chance to share meals and laughter with fellow travellers as the train rolls along.
Every comfort is considered, with an impeccable level of service across both Gold and Platinum levels. Platinum passengers can access the Platinum Club (bar, lounge and dining car) in addition to the Queen Adelaide restaurant and Outback Explorer lounge, open to everyone.