Deep in Australia's Red Centre in Alice Springs, the pulsating heart of the region, you'll find vast, open spaces, sunsets that will stay with you for life and a whole lot of culture waiting to be explored
Oh, Alice Springs. The very words pique the ears of the adventurous, the curious, the nature lover, and everyone in between. Lovingly called Alice, the town itself is located south of the Tropic of Capricorn with popular attractions and must-visit sites such as Uluru a 4.5 hour drive away. When you consider it is 1,500 km from the nearest major cities of Darwin in the north and Adelaide in the south, it gives you a glimpse at just how colossal our land Down Under really is.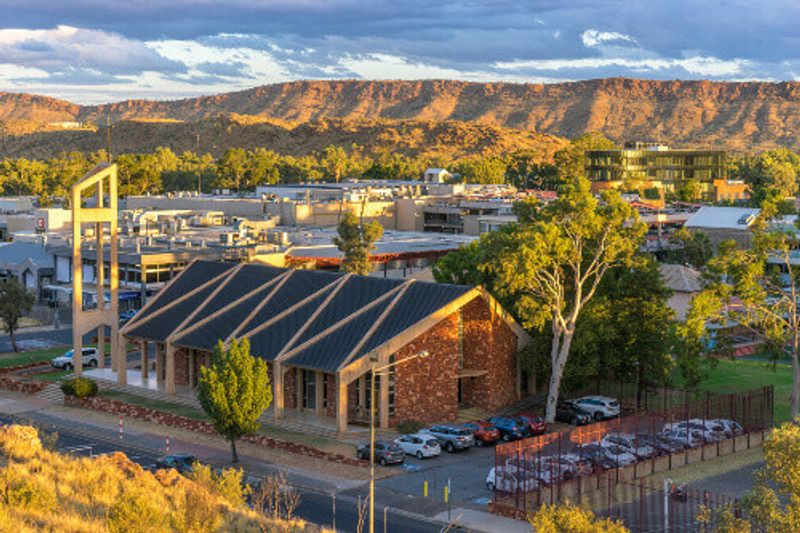 Alice is hugged by the elusive Todd River on the northern side of the MacDonnell Ranges. The river is generally always dry, however, if you happen to catch it free-flowing after a heavy downpour you'll notice the energy within the town becomes alive and intoxicating. In fact, the old adage goes that if you see the river flowing three times you'll stay for life.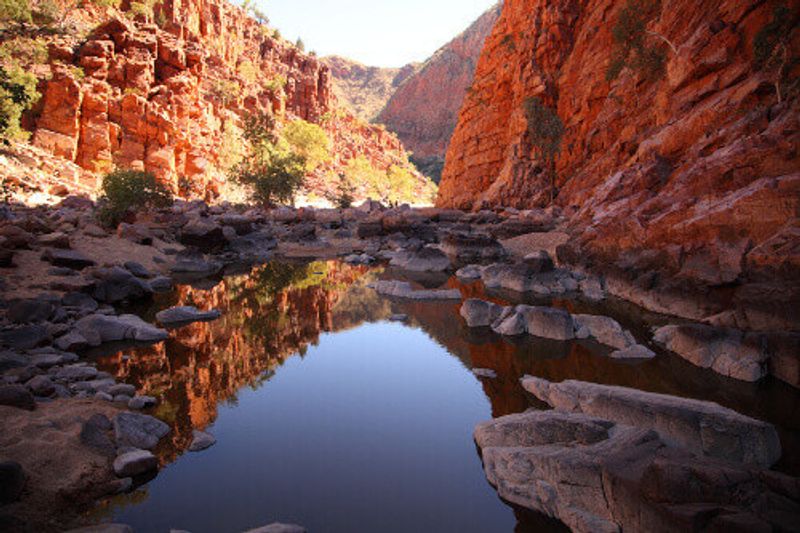 The MacDonnell Ranges, with their natural chasms, ancient gorges, rustic Australiana colour palette and abundant local wildlife, are the pièce de résistance surrounding Alice Springs. From spotting wild horses and kangaroos to camels, donkey and cattle, it doesn't get more Aussie than out here.
The ranges stretch for hundreds of kilometres to the east and west of Alice and offer the perfect adventure pursuits for anyone so inclined. Go four-wheel driving, hiking, swim in glassy freshwater holes, hop in a hot air balloon, pitch a tent, go fishing, have a hit of golf, or take a scenic helicopter ride departing Alice Springs Airport to see the ranges from up high. Highlights to add to your hot list include hiking one of 12 sections of the Larapinta Trail; discovering Simpsons Gap, a bewitching gorge carved out of the West MacDonnell Ranges by Roe Creek, and cooling off at Ormiston Gorge and Ellery Creek.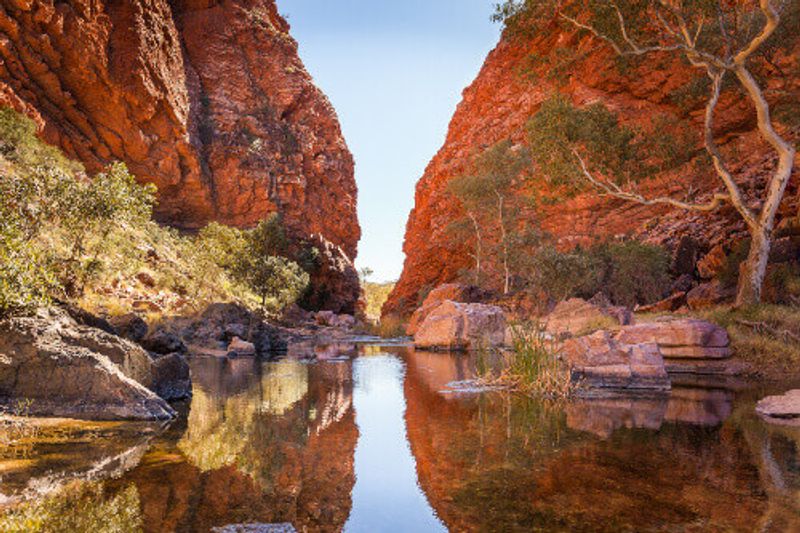 Alice Springs is a town with so much heart and nowhere is this better experienced than through its Aboriginal art and culture scene. Beautiful art galleries showcasing everything from traditional Aboriginal artworks and quirky sculptures to artisanal wares handcrafted by women in remote communities are dotted throughout the town.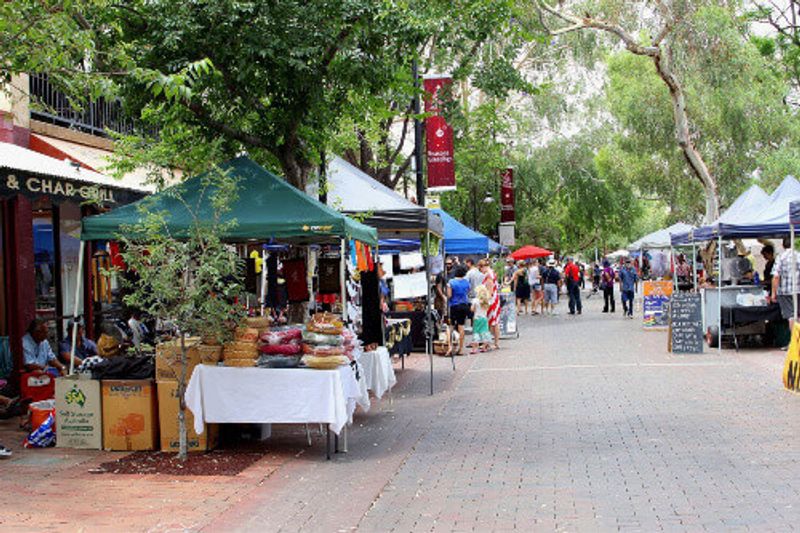 You can easily spend a day exploring the town's art trail with coffee and lunch pitstops along the way. Must-visits include the Araluen Arts Centre, which plays host to the annual Desert Mob exhibition in September and October, and the Aboriginal-owned Tangentyere Artists art centre where you can pick up bespoke one-of-a-kind products and beautiful paintings.
As you're in the heart of the Red Centre it would be rude not to experience the quintessential pubs and eateries on offer.
Try the famous Tomahawk steak at well-known institution Juicy Rump, hunt out some sweet chilli whole coral trout, or visit the super-eclectic Bojangles Saloon where you can eat 'true Territory tucker' such as camel, crocodile, kangaroo, emu and barramundi, all while spying a life-sized replica of Ned Kelly, Cape York carpet python and a stuffed wedge-tail eagle in the iconic pub.