From the World Heritage Listed sites to the Whawha beer, Zimbabwe offers rich rewards to adventurous travellers
If a visit to Zimbabwe's iconic Victoria Falls is on your must-do list, why not take time to explore more of this fascinating country while you're there?
Take in another four UNESCO World Heritage-listed sites
It may be the most famous, but Victoria Falls is not the only World Heritage Listed Site in Zimbabwe. The country is home to a total of five sites, including both natural and cultural treasures, with two more currently under consideration for nomination (Naletale Cluster of Dzimbabwes and Ziwa National Monument).


Mana Pools National Park and the Sapi and Chewore Safari Areas in northern Zimbabwe encompasses a flood plain of more than 675 hectares in and around Zambezi River, and attracts hippopotamus, crocodiles, zebras, elephants, lions, leopards and more. Self-drive the national park or opt for a guided tour. Safari tours are also available in Sapi with more limited options for visiting Chewore.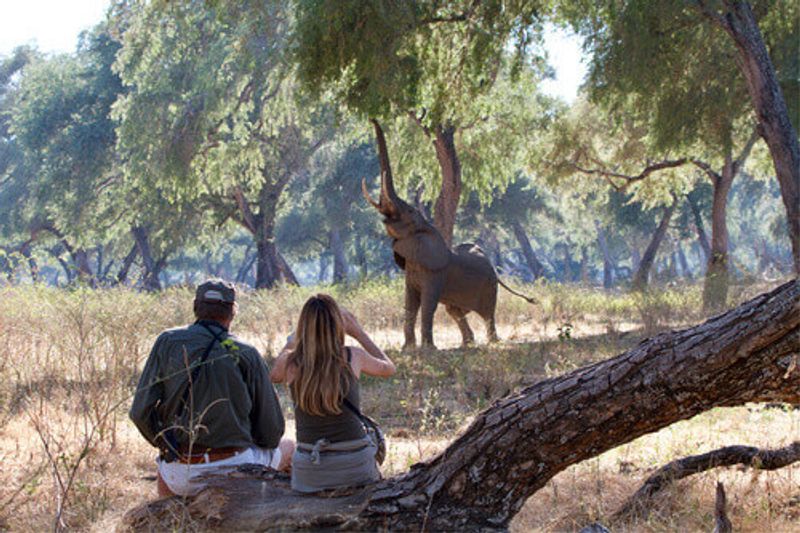 If you're fascinated by early human history, 35kms south of Zimbabwe's second largest city, Bulawayo, is the Matobo Hills, a natural formation of granite that is home to a collection of rock art estimated to be around 13,000 years old. Extraordinarily well preserved, it provides an insight into Stone Age life and offers the highest concentration of rock art in Southern Africa.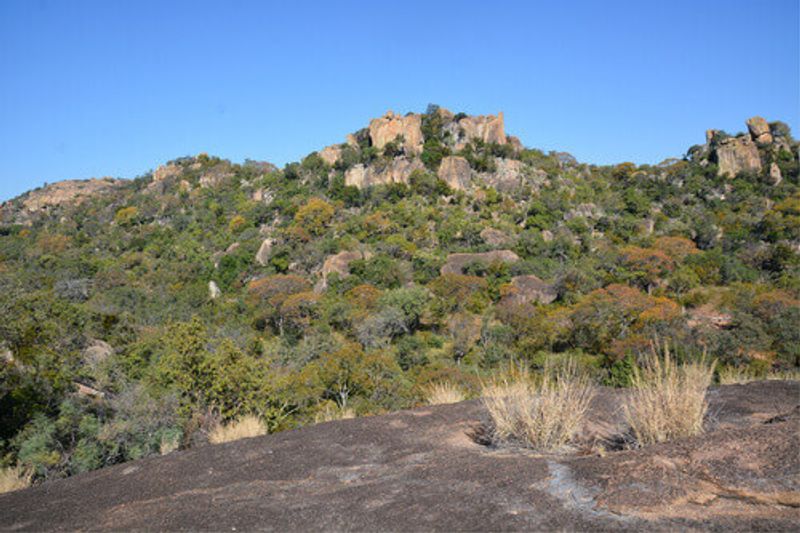 Near Masvingo in south-eastern Zimbabwe is The Great Zimbabwe National Monument, the ruins of Great Zimbabwe, a city built between 1100 and 1450 AD. Said to be the home of the Queen of Sheba, three sites within the Monument are the ruins of settlements created by the Bantu/Shona people. You can immerse yourself in earlier civilisations at The Khami Ruins National Monument near Bulawayo. Established in the 1600s, remains were found on the site of the old city revealing an established trading relationship between Europe and China.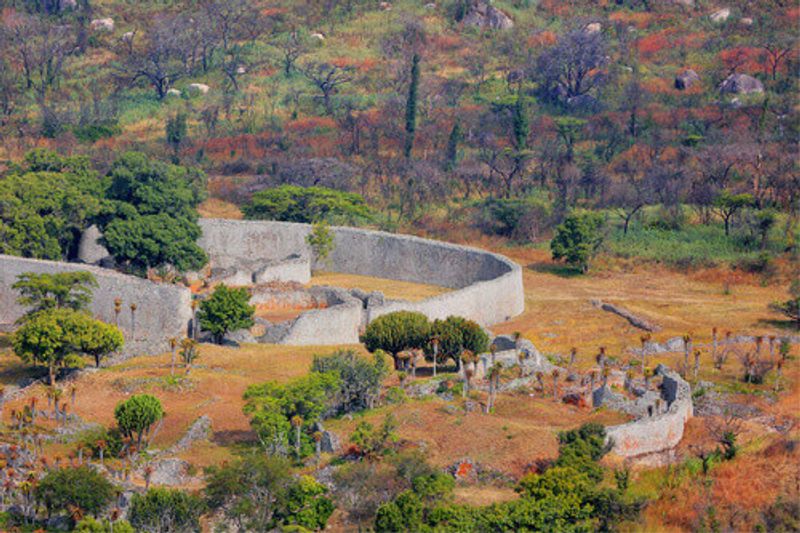 Check out the capital
Named Salisbury in 1890 by Cecil Rhodes and his Pioneer Column, the name of Zimbabwe's capital was changed to Harare in 1982, two years after the country achieved independence. And while the city has had its share of troubles, it's safe to visit provided you take the usual precautions. Harare is a university town and the centre of Zimbabwe's political, social, and cultural life. It's lively yet laidback and has an ideal sub-tropical climate (once voted the world's best), pretty Jacaranda-lined streets and plenty of things for visitors to do.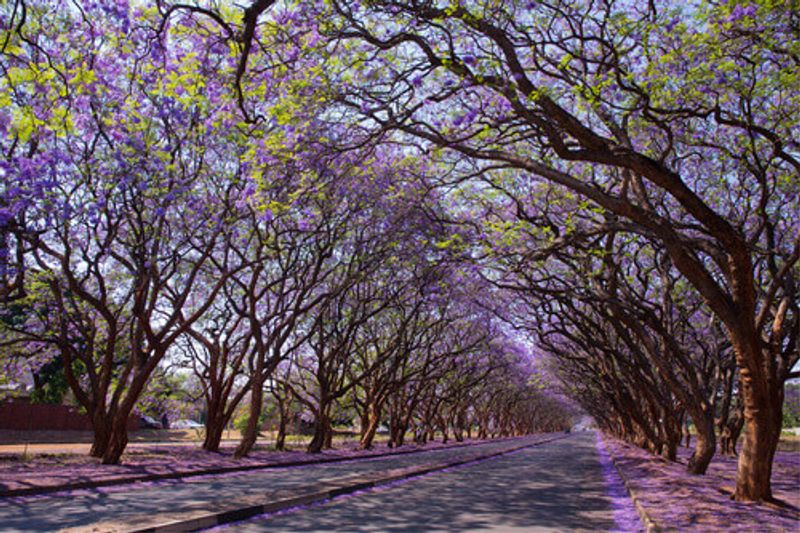 The Museum of Human Sciences (formerly Queen Victoria Museum) is a Harare must-visit and a great way to prep for a visit to either of the national monuments (see above). Including Stone Age and Iron Age exhibits, it also focuses on Zimbabwe's people and culture, offering a fascinating insight into the country's ancient past.


The peaceful National Botanic Gardens showcase Zimbabwe's indigenous woodland plants, rare and endangered African species and exotic plants from Australia, South America, India, and Asia across almost 7 sq km. Pack a picnic or stop for lunch at the restaurant. Bike hire is available if you want to explore on two wheels.
A taste of Zimbabwe
Think sun-dried salted meat (biltong), tiny sun-dried fish, and staples such as papaya, sweetcorn, pumpkins and peanuts. Sadza, a thick cornmeal porridge, is the national dish and is usually served with meat or vegetables. Get out of your comfort zone by trying Mopane worms, a high protein food, usually dried or fried, and sometimes added to stews. Polish off your meal with Whawha, a local maize beer. In Harare, try Garwe or Dzimbahwe for local specialities or Amanzi for African/European fusion cuisine.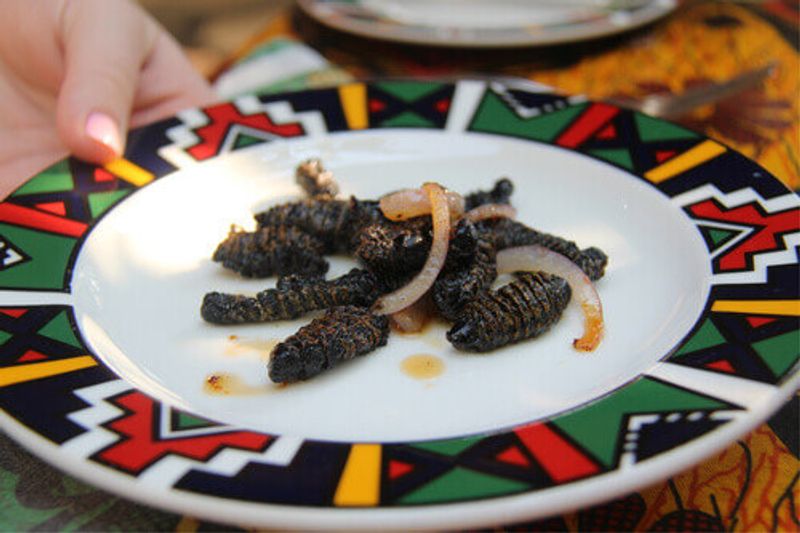 One of the benign legacies of Zimbabwe's British colonial heritage is a strong fondness for tea. High Tea is a speciality of many Zimbabwe hotels and is often served al fresco on safari. In Harare Dutch, Portuguese and European restaurants reflect the country's long history of trade and the influence of colonisation throughout Africa.
Take home a little piece of Zimbabwe
If you're keen to find the perfect Zimbabwe souvenir make sure the Doon Estate in Msasa, Harare is on your itinerary. It's a complex of galleries featuring local art, arts and crafts including sculpture, textiles, pottery, and leatherwork, and cafe's featuring local food and Zimbabwean coffee. Kiki's gallery in Umwinsidale, home to many of Harare's creative community, features local art, jewellery, leather, furniture, and decor. Pick up local and African music at Cultural Vibes and at the daily cheap and cheerful Avondale fleamarket, browse second-hand clothes, music and local crafts. If nabbing a beautiful piece of Zimbabwean art or craft is your goal, the city's National Handicraft Centre offers affordable, handmade works from artisans across the country, just be sure to check the relevant customs information to make sure your purchase complies with the law.