For a unique African wildlife experience, swap a Land Rover for a houseboat on Zimbabwe's Lake Kariba
Fancy the sound of kicking back on a houseboat in one of Southern Africa's most stunning wildlife areas, spotting hippos and crocodiles from the deck as you soak up the sunshine, sipping on a cold drink and nibbling on a snack prepared by your private cook?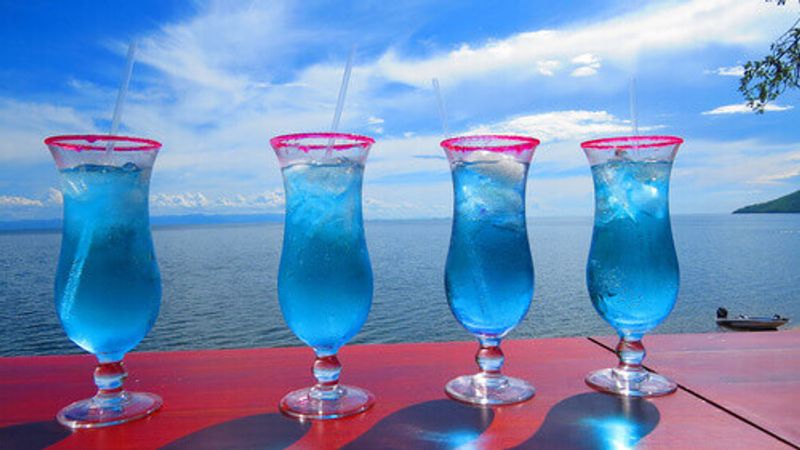 This is what awaits at Zimbabwe's Lake Kariba – and it's much more accessible than you may have ever imagined.
Victoria Falls may be Zimbabwe's greatest natural treasure, but the country's most famous manmade asset is Lake Kariba in the northeast, bordering Zambia.
When the lake was constructed in the late 1950s, it was the world's largest manmade lake – 281 km long and 40 km wide at its widest point. Today it is a paradise for wildlife enthusiasts, big game anglers and bird lovers who flock to the lake's many houseboats, which offer an entirely different experience from a vehicle-based safari.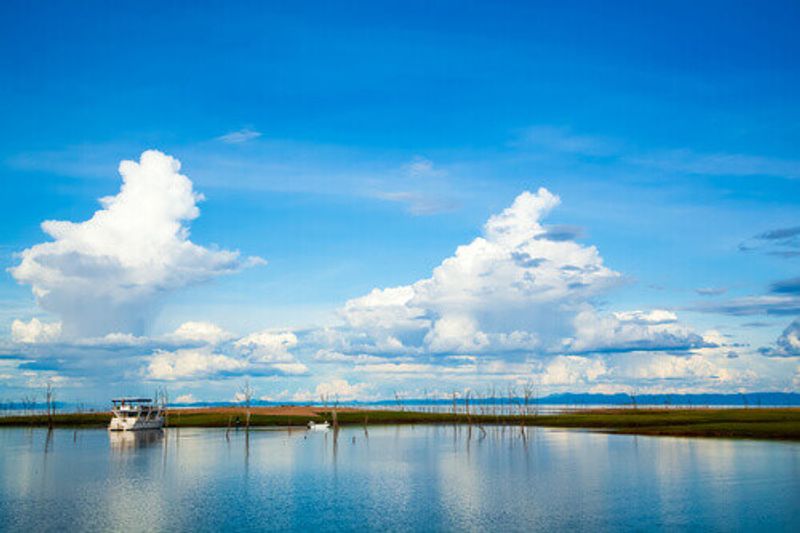 What to expect on board
Each houseboat is different. More luxurious vessels feature air conditioning, a jacuzzi or pool and ensuite accommodation. However, all boats are managed by a captain with a small crew, including a private cook. Typically, most meals are prepared onboard and are served on deck.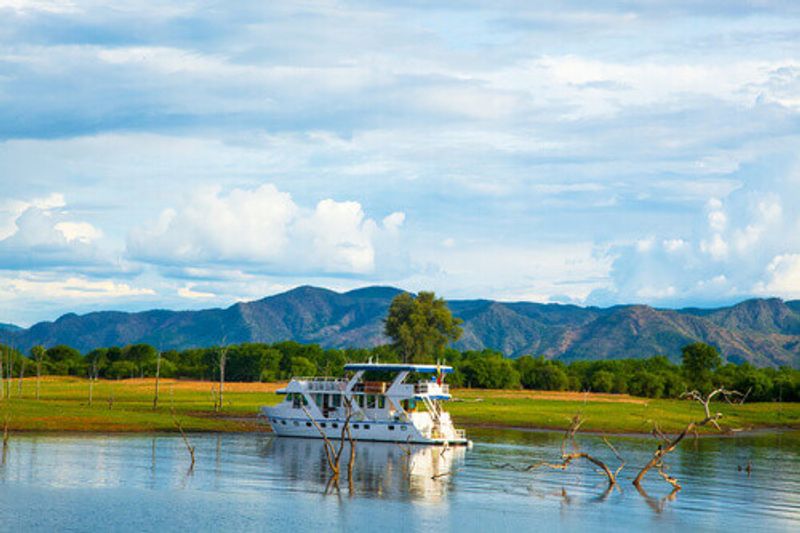 Sip your morning coffee to the call of the fish eagle; enjoy lunch while elephants splash in the shallows, or indulge in a sundowner at the end of the day as the hippos emerge from hiding from the sun all day underwater.
Lake Kariba is particularly renowned for its sparkling sunrises and fiery red sunsets, so dawn and dusk are great times to be up and about.
What to see and do on a houseboat
Exploring by boat while in the hands of an expert crew is a fabulously relaxing experience but there's still plenty to do on board during the day, including fishing, birdwatching or wildlife photography.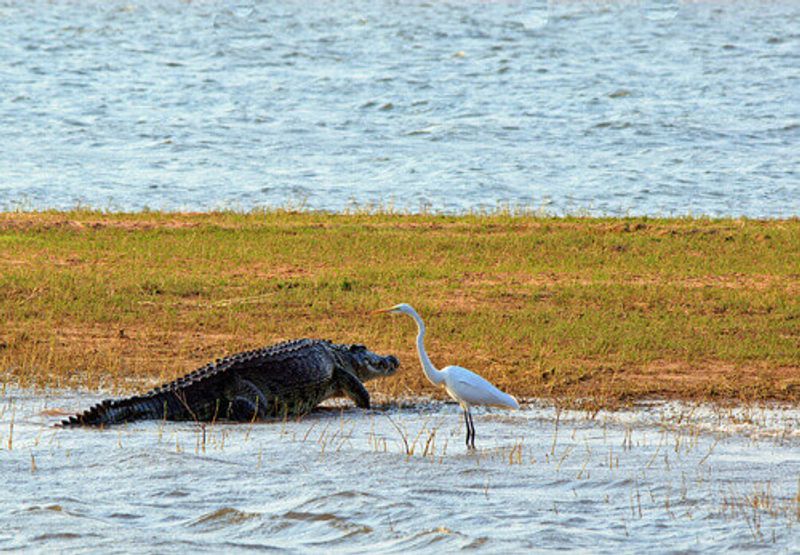 Big-game anglers come to Lake Kariba from all over the world in search of the mighty tigerfish, which is endemic to the Zambezi River. Some cooks will happily prepare freshly caught fish for dinner. Fishing permits are a must and can be arranged at harbours, including Binga, before departure.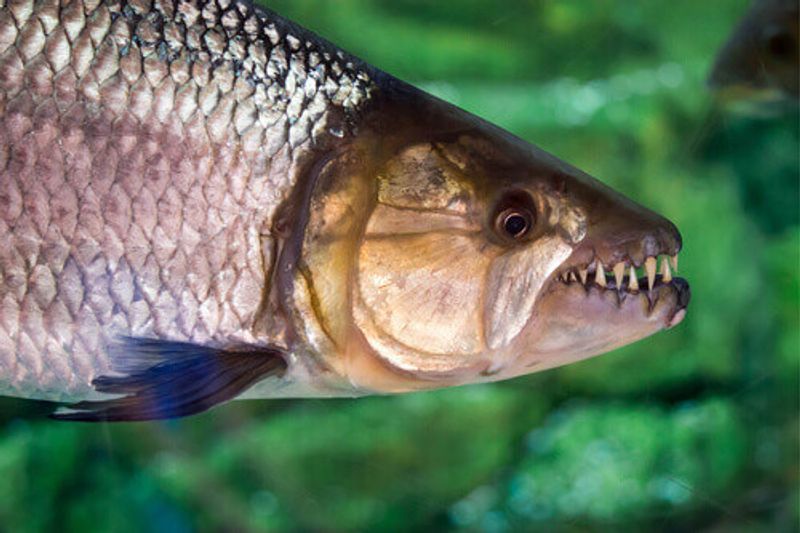 With more than 200 species of birds, including malachite kingfisher, reed cormorant and grey heron, Lake Kariba is a delight for birders so be sure to pack your binoculars and bird books.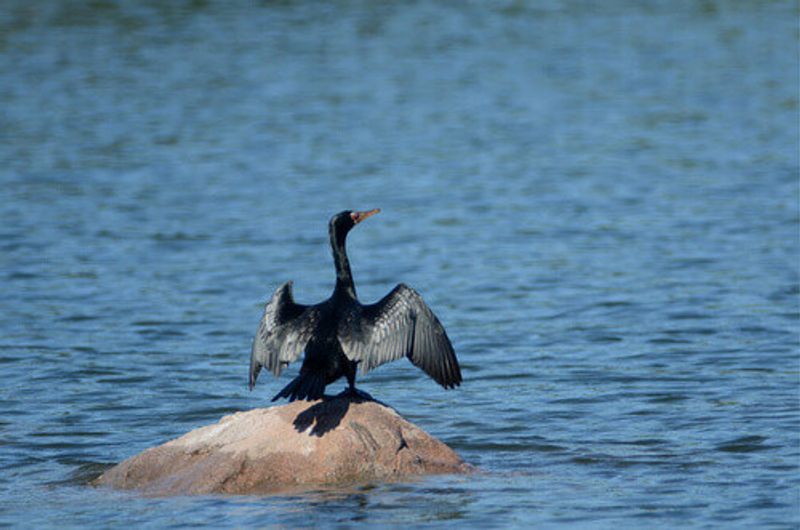 But if there is one must-do activity at Lake Kariba, it is photographing game such as hippos, crocodiles or other wildlife who gather at the shore. Even lion and leopard have been known to make the odd appearance, providing spectators with the chance to snap a truly unforgettable moment.
For the best game viewing, houseboats often travel to Matusadona Game Park on the lake's southern shore. This pristine 1,400 sq km wilderness area is made up of both grassy plains and rugged mountains and is home to elephant, buffalo, impala and waterbuck. Other great spots for game viewing include the Charara Bay and Fothergill Island.
In between fishing, birding or photography, houseboat guests can grab a cat nap (some vessels have hammocks for that exact reason), read or play board games on deck. Best to keep your eyes about you though – you never know when a hippo or croc will make a sneaky appearance beside the boat. And that's simply something that doesn't happen on a vehicle-based safari.