The Scottish capital abounds with rugged charm and vies for Europe's most beautiful city
Edinburgh sits on a windy, rocky outcrop, looking out across the rough North Sea. An ancient castle stands proud, looking down across the city. Its stone walls for centuries keeping occupants protected from the frequent barrage of wind and rain that the elements throw at it. Solid, sturdy buildings rise up from winding flagstone roads, and narrow cobbled stairways wind labyrinthine through the city, providing a short cut for locals but a maze for visitors to get lost in.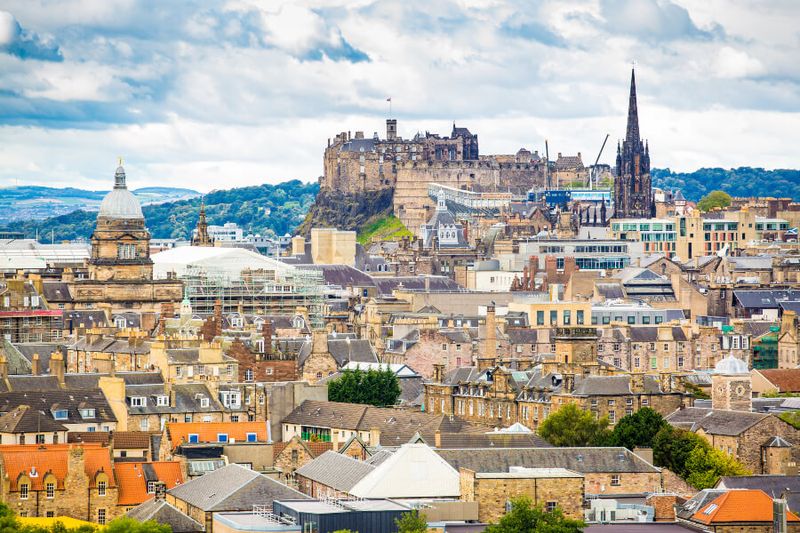 While this description of Edinburgh may sound like a gloomy extract from a Sherlock Holmes story, Edinburgh is considered one of Europe's most beautiful and arguably most romantic cities. During the warmer (and drier) months, the city feels continental as locals take in the sun on Princes Street Gardens – the park that runs along the arterial Princes Street.

Summer also plays host to a number of events, from film festivals to book festivals and the Royal Military Tattoo. But it's the Edinburgh International Festival that draws visitors from around the world as hundreds of theatre, comedy and dance performances take place across the city. The Fringe Festival that runs parallel to the main festival showcases some of the best emerging talents from around the world, with performances springing up in such diverse locations as pub basements and even in people's home garages.
In the winter months, the pubs – with open fires, warming whisky and filling pies – are cosy little escapes. The city is dotted with ancient taverns and restaurants that have been feeding and sheltering guests for centuries, like the atmospheric pubs around the Grassmarket in Edinburgh Old Town where people have long enjoyed a tot of whisky.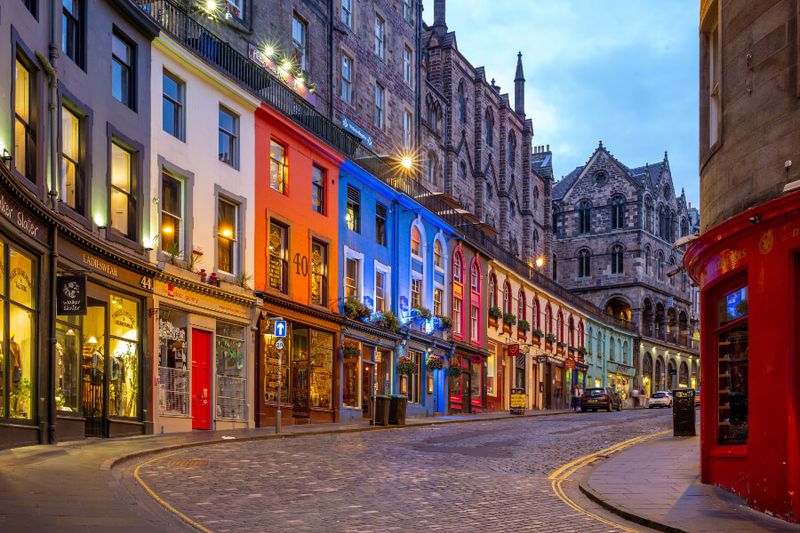 Whatever the time of year, hiking up Arthurs Seat is a must. This strenuous trek just outside of the city centre rewards visitors with stunning views, and the welcoming fire at the Sheep's Heid Inn after the journey makes it all worthwhile. For those with less time (and energy), the the more manageable Calton Hill that juts up from the city centre itself, is an easier climb but still provides views to die for across the city – especially as the sun lowers over the castle.
The Royal Mile is the city's most famous street and runs from Edinburgh Castle to the Scottish Parliament of Holyrood and Holyrood House – the official Scottish home of the Royal family. This cobbled stretch of road is a great spot to pick up some memorabilia, tartan or a good bottle of local whisky.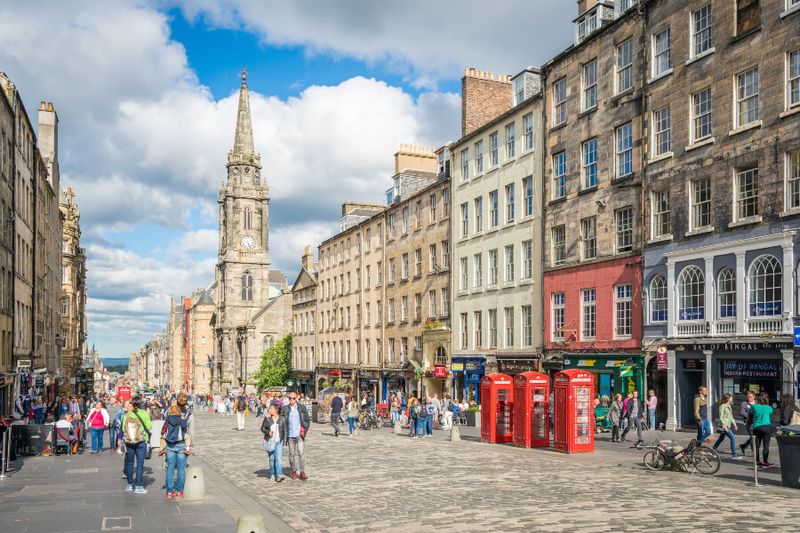 Scottish food is certainly not all fish and chips and deep-fried Mars bars (although they are both worth a try!). In fact, Edinburgh has incredible seafood, fresh mussels and local scallops. The Michelin-starred The Kitchin in Leith is a fine example of how far Scottish cuisine has come, and The Dome in the city centre showcases fine Scottish elegance.