What to do and see on a one, two, three day layover in the City of Gold
Dubai International Airport is one of the busiest in the world, if not the busiest, and has plenty to do for travellers on layover. But if you've got some time to spare, venture out beyond to explore what Dubai has to offer – you might be surprised at how much you can pack into a short amount of time.
Keep in mind that Dubai is a conservative place that interprets Islamic law to the letter, so respect local customs, especially during Ramadan, where public eating during the day can be offensive.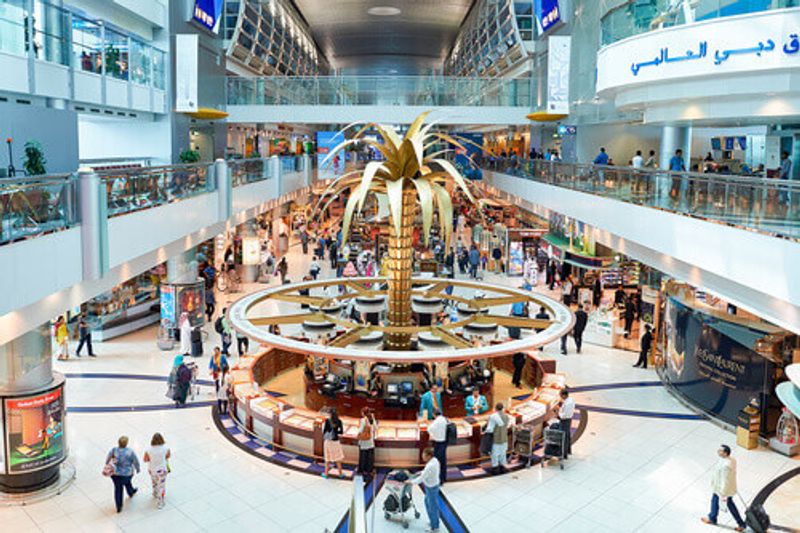 A few of the most popular areas include Deira, the traditional heart of Dubai commerce, and home to many of its major souks, and the old Bastakiya and Shindagha districts. Retail is so important in Dubai that there's even an annual Dubai Shopping Festival every January. Beachside Jumeirah is famous for its ornate villas, historical Bur Dubai for its floating restaurants, and the tiny artificial island of Bluewaters is known for Ain Dubai, the biggest observation wheel in the world.
Check out the Dubai City Pass, which is a really efficient and affordable way to visit all the landmarks and attractions – there are customisable options depending on which sights you want to see – it's especially worth it if you're in town for 3 days.
1 day in Dubai
If you've only got a day, stroll through the souks to soak up the local atmosphere. These open-air markets – especially the Spice Souk in Deira – are a refreshing change of pace from sterile airport environments, where you can immerse yourself in earthy aromas and bright sights, particularly sacks full of vibrant rainbow-coloured mixed spices. There's also the Gold Souk, which sells – you guessed it – gold, jewellery, gems, some silver, and platinum.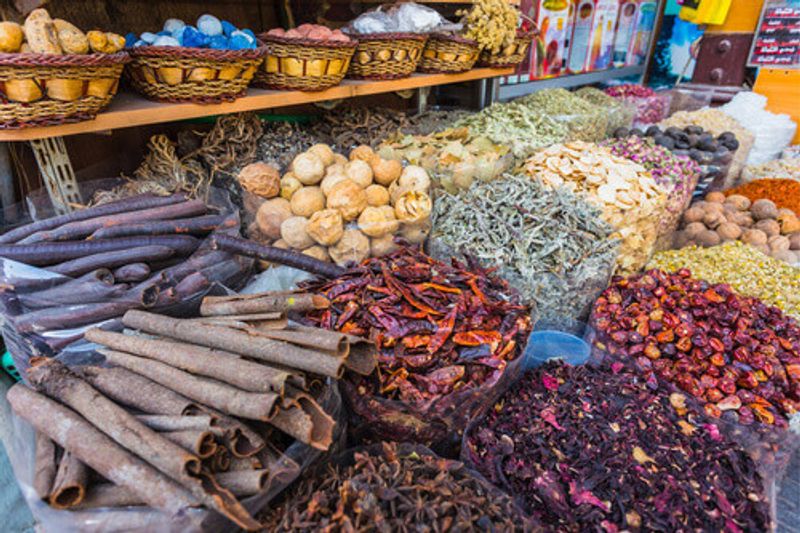 Swing by the Burj Khalifa and take in the view atop the tallest building in the world. There are package tickets that include 'At the Top' experience at Burj Khalifa as well as entry to the Etihad Museum (about a 20-minute drive away), so consider hitting both of those sites in a day. At the Top involves a personalised tour up to the 148th floor, where visitors can also grab refreshments and check out an interactive augmented reality display.
Etihad Museum is shaped like a manuscript, representing the significance of the Union Agreement between the seven United Arab Emirates countries. Learn about Dubai's history in this 25,000 sqm monument to Arabic culture, which also includes a library and educational facility.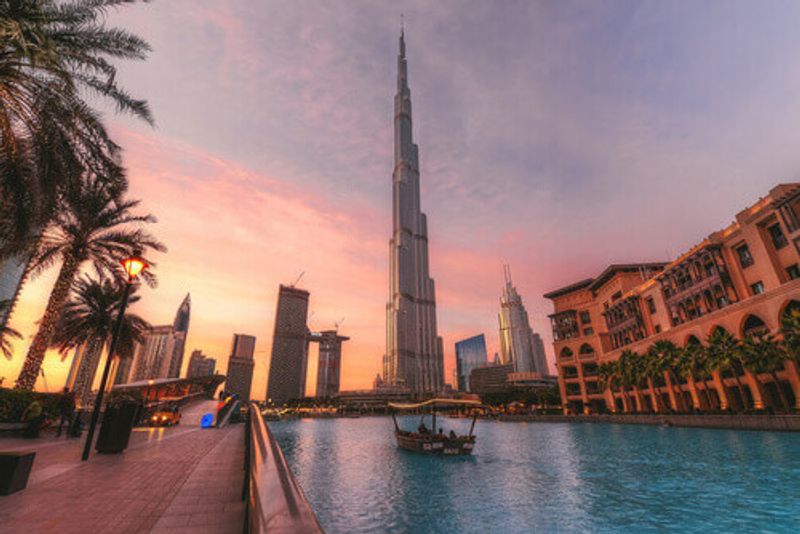 Located in the upper-crust waterfront district of Jumeirah, Jumeirah Mosque is open to non-Muslim tourists, which means that visitors can get a rare peek at day-to-day Muslim life (and take photos, too). Built in 1976, the beautiful white-stone structure is influenced by the architectural style of the ancient Fatimid Caliphate, known for its delicate, detailed craftsmanship.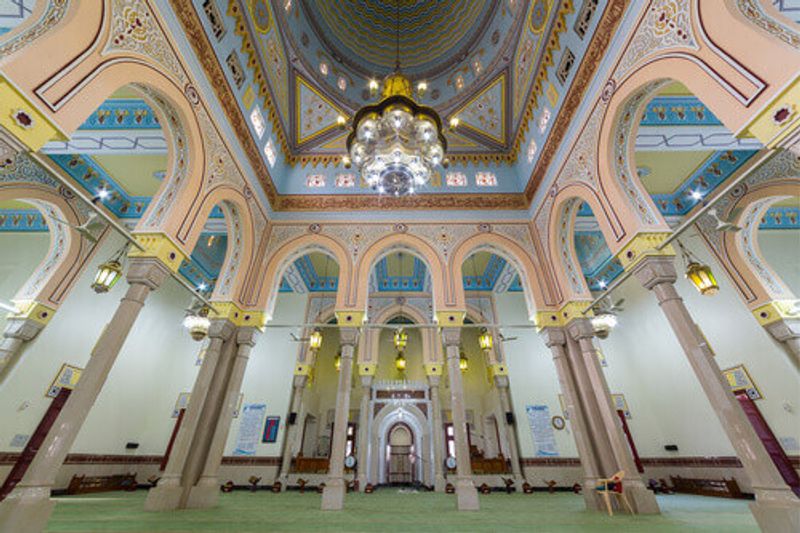 2 days in Dubai
Take a ride on an abra (traditional wooden boat) – these can be found along Dubai Creek, which divides the city into Deira and Bur Dubai. Abras can be rented for a tour up and down the creek, but are most commonly used as an everyday mode of transport by locals and tourists alike.
Right by the creek is Al-Fahidi, a charming historical area begging to be explored on foot. History buffs should note that the compact but impressive Dubai Museum is located inside the Al-Fahidi Fort, with exhibits on old Emirati culture.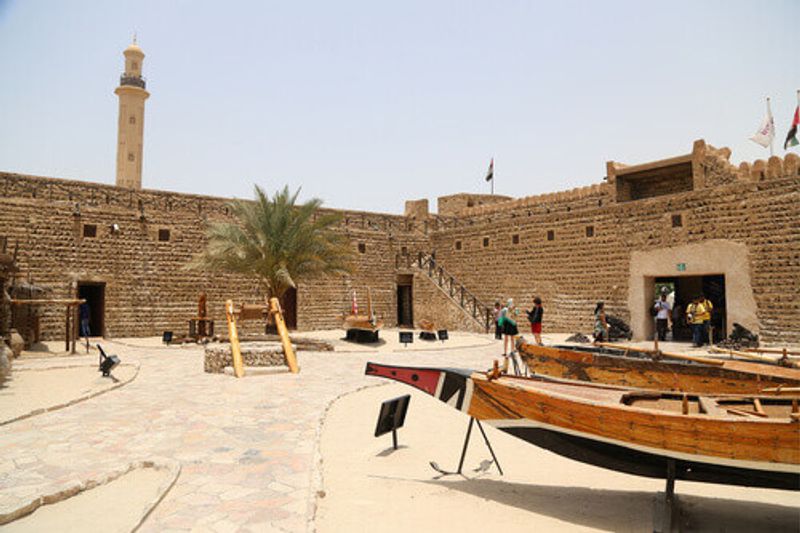 A must-visit destination is the Lost Chambers Aquarium in Atlantis, on The Palm – an iconic man-made archipelago shaped like a palm leaf. The aquarium features a mind-blowing amount of exotic aqua-flora and fauna in an immersive Atlantean setting. There's even a (slightly pricey) hatha yoga experience in the aquarium. There are a few different attractions here depending on your interests, including themed tours and opportunities to get in for a swim or snorkel with the aquarium residents. Of course, if you've chosen to stay at the Atlantis, entry is free.
The Dubai Frame is a curious new structure that allows people see the best of old and new Dubai through its 'picture frame' design; the top 'bar' that connects the two pillars is actually a 93m-long glass bridge. Its hour-long tour leads visitors on a historical journey through Dubai's origins as a fishing village to an international tourist destination, including immersive 4D technology (with mist and smells) that culminates with a look at Dubai's hypothetical future.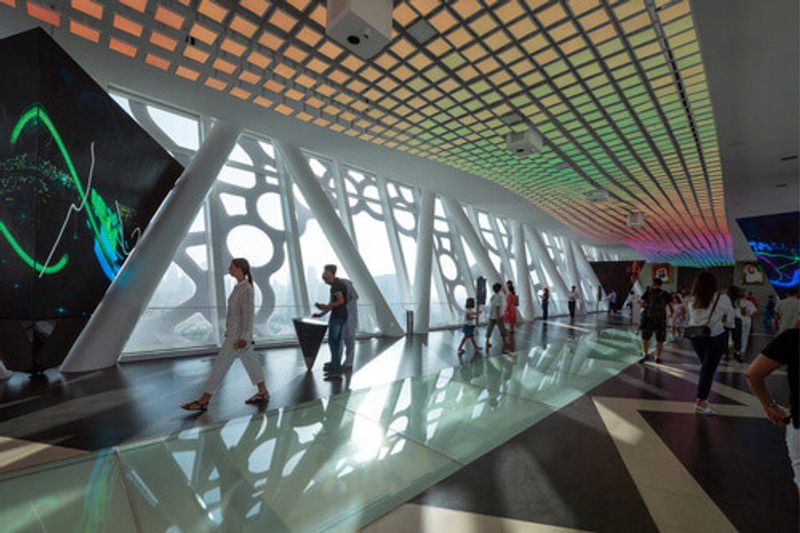 3 days in Dubai
If you're into activities with a little more pizzazz, Dubai has no shortage of supersized themed attractions to get the adrenaline going.
There's IMG Worlds of Adventure – one of the biggest indoor theme parks in the world – a one-stop-shop for Marvel and Cartoon Network attractions.
If you're feeling more ambitious, set aside a day for Dubai Parks and Resorts, which features a huge selection of theme parks, including Legoland, the movie-themed Motiongate Dubai, and Bollywood Parks.
If cooling off is on your radar, opt for the Laguna Waterpark, which has impressive artificial waves for surfers and bodyboarders. Want to stay inside? There's an entire virtual reality park – VR Park – in the expansive Dubai Mall, waiting to be explored.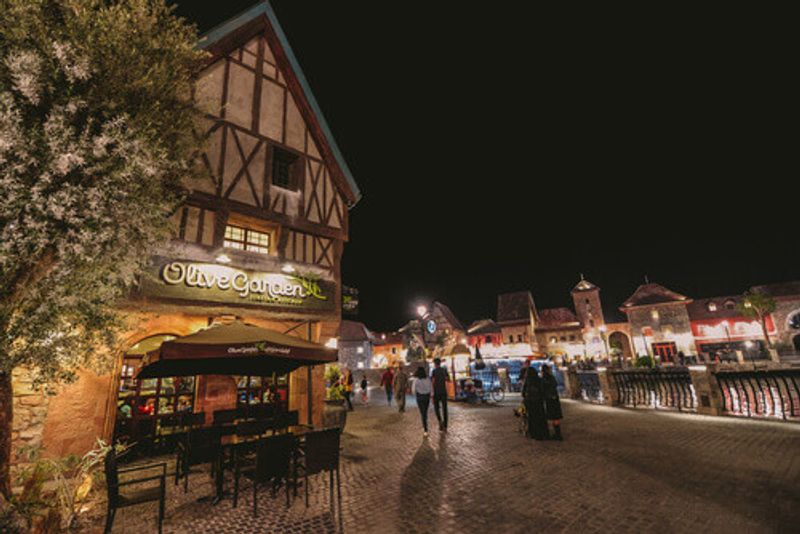 Hardcore thrill-seekers can head out of the city on a desert safari, which can include everything from dune bashing (driving a 4x4 through massive sand dunes) to camel trekking, desert dining experiences, and dune skiing/surfing.