What to do and see on a one, two, three day layover in the Manhattan of the Middle East
Visiting the capital of the United Arab Emirates can be a truly surreal experience, not just for the sheer wealth and developments packed into its compact borders, and its many commercial spectacles. The city itself has a handful of significant cultural establishments, but savvy travellers with limited time should go big and spend their time on the weirdest things that Abu Dhabi has to offer.
That being said, one of the must-see spots include the Sheikh Zayed Grand Mosque — an ethereal white marble complex that's open to anyone regardless of faith. The entire place is drenched in Swarovski crystals and gold embellishments, as well as the world's largest carpet in the main prayer hall. The mosque library is also home to a collection of incredibly rare books from different civilisations. Be sure to dress respectfully, or borrow the guest coverup.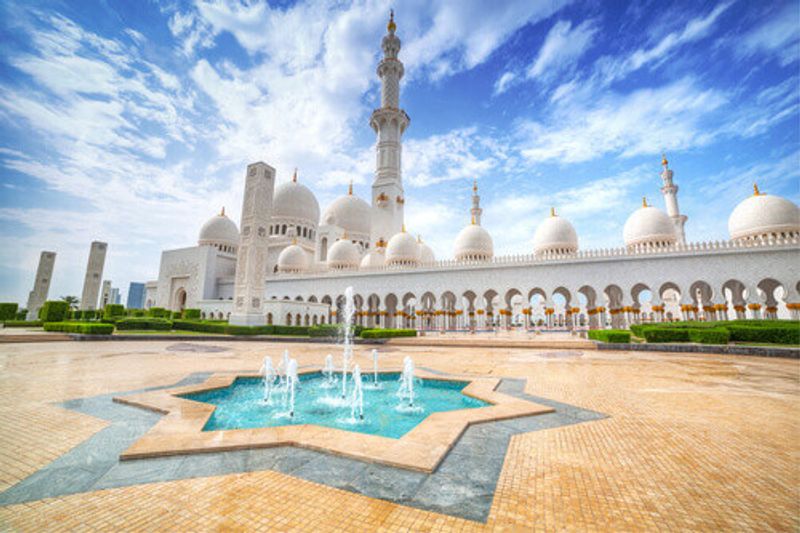 If you're venturing out straight from the airport, plan ahead with clothing, especially if you're a woman. Stick to modest clothes, including covered shoulders and knees, and bring sunglasses to shield against the shockingly bright sun; don't worry about the clothing guidelines if you go to a swimming pool or beach – enjoy your time in your bathers.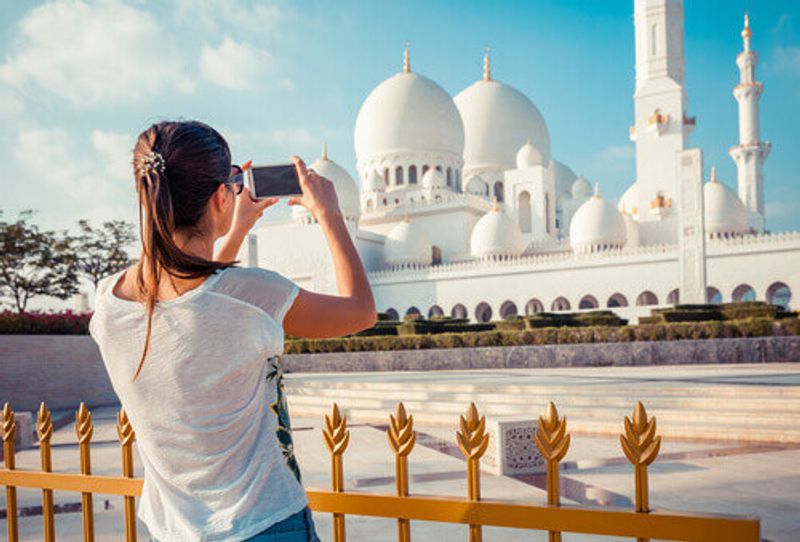 One day in Abu Dhabi
Your first stop is, of course, the bustling hub of Abu Dhabi International Airport. While the airport is mostly well-maintained, there's no compelling reason to spend time in there when you could be out and about exploring. Grab a taxi to the city centre (around 40-45 minutes) to make the most of your transit time.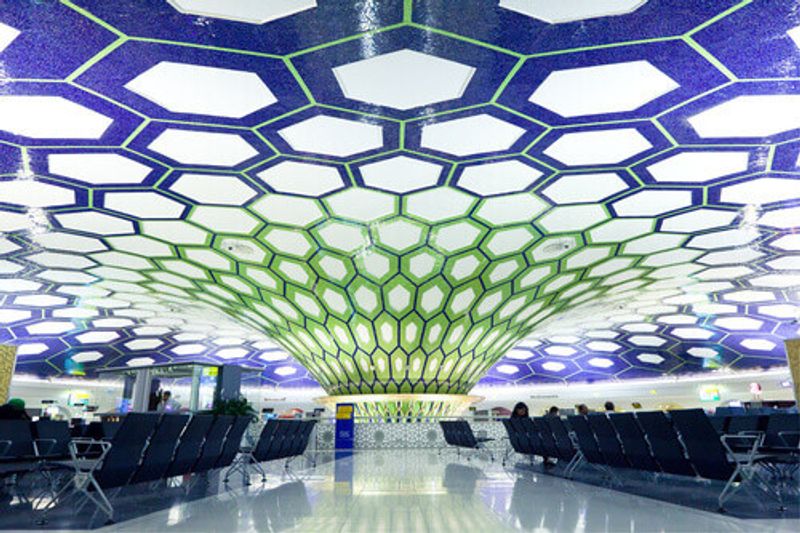 A solid plan for a single day is to focus on exploring the Sheikh Zayed Grand Mosque and the Corniche promenade along the coast. Soak in the white sand and deliciously blue water – decades ago, this area was once home to a local pearl fishing community. With cute eateries, food stalls, and ice cream, the Corniche is the perfect place to get a dose of fresh air, salt water, and sunshine before hopping back on a plane. Pro tip: there are restrooms and hot showers, and some areas of the beach require a small entry fee.
Two days in Abu Dhabi
If you're travelling with a motor enthusiast, they might insist on stopping off at Abu Dhabi's Ferrari World, a futuristic red structure set in a park that covers an enormous 86,000 sqm. Thrill-seekers will make a beeline for the infamous Formula Rossa, the fastest rollercoaster in the world since 2010. For the less speed-inclined, the park also has a tiny Italy (bell'Italia), an interactive museum, a teacup ride, children's rides, and other attractions.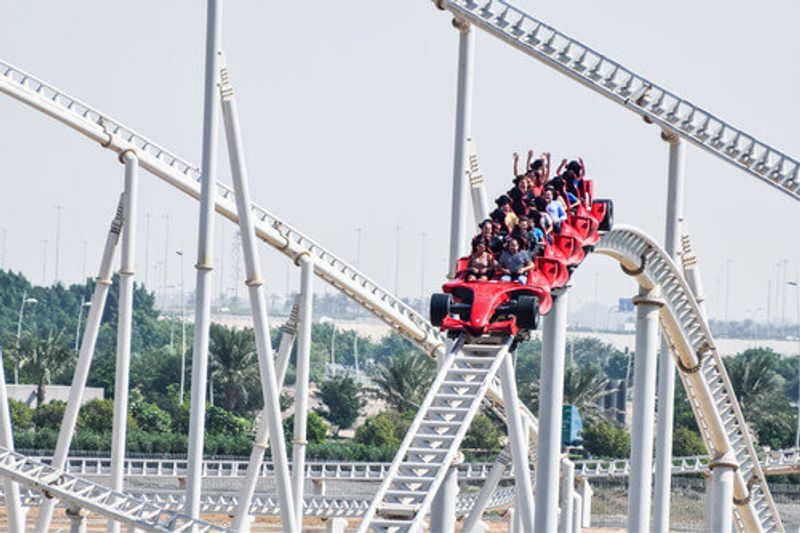 Ferrari World is located on Yas Island (no, not named after the ubiquitous catchphrase), which is home to two other theme parks: Yas Waterworld, and Warner Bros World. Depending on your (or your travelling companions') interests, this could be a two or three-day situation. There's plenty to eat, drink, and do regardless of which park you choose, but Ferrari World is by far the most unique of the three.
On day two, take your time and venture out to Saadiyat Island, which is one of the swankier parts of town. It's got an inviting list of sights, like the Louvre Abu Dhabi, and a protected beach community of hawksbill turtles. The Louvre Abu Dhabi is mostly a civilisations-focused museum, with fascinating exhibits on humanity's threads of common heritage. Saadiyat Island is also the site of two major museum projects: the Guggenheim Abu Dhabi, and the Zayed National Museum.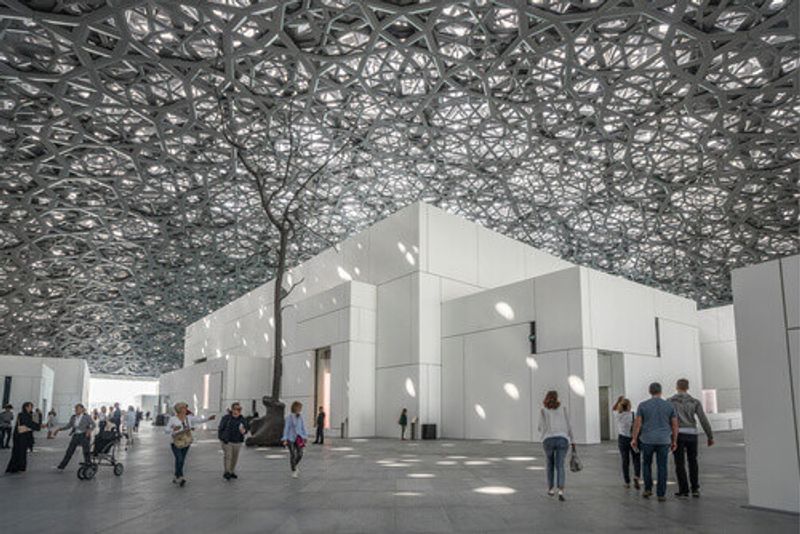 Three days in Abu Dhabi
If you have the time and budget, take a boat trip out to Sir Bani Yas Island, which was once a massive wildlife reserve. The island itself – about 8km off the coast of Abu Dhabi – is an ancient treasure trove of age-old artefacts, relics, and ruins that date back thousands of years. It's an unexpected place for a safari, but here you can see Arabian oryx (an endangered species), golden jackals, caracals, giraffe, various gazelle species, Sudan cheetahs, and hyenas. Indeed, thanks to the conservation efforts of the Sheikh Zayed bin Sultan Al Nahyan, Sir Bani Yas is home to the largest herd of Arabian oryx in the world. For the more aquatically-inclined, there's kayaking, snorkelling, and some great diving (including shipwreck dives). It doesn't take long to get to the island – about 15 minutes each way by boat – which makes it very doable for an exciting day trip.