It's a once-in-a-lifetime trip that will stick with you forever
Tanzania is arguably the ultimate safari destination that offers adventure, history, and culture in one stunning package. From the rich multicultural archipelago of Zanzibar in the east, to the natural majesty of the Kilimanjaro region in the northwest, along with its numerous UNESCO World Heritage sites, the country is packed with things to see and do.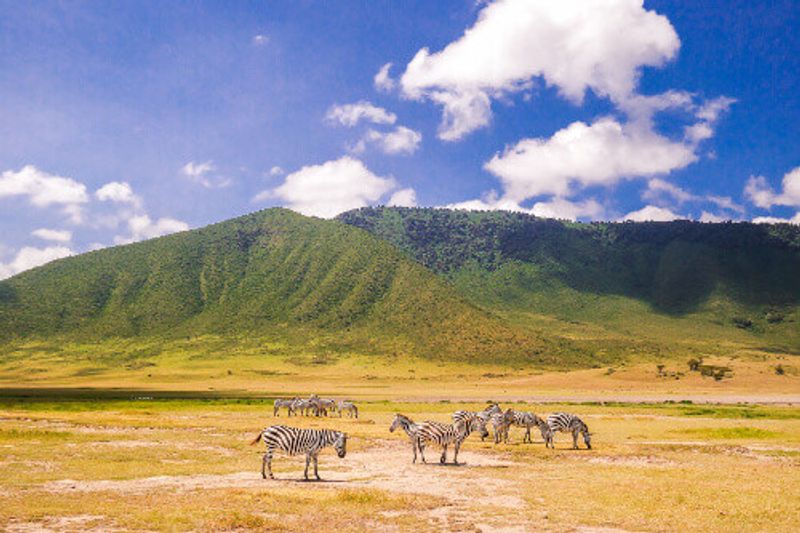 First off, there's nowhere else in the world quite like Tanzania – from mountain foothills and lush jungles to sweeping plains and powdery white beaches, the landscapes are as varied as its food, people, tribal cultures, and customs. Tanzania's blend of African, Arabian, and Indian influences – thanks to the vibrant spice trade of old – along with its colonial past, has created a fascinating crossroads of flavours, aesthetics and traditions that can't be found elsewhere. Local cultures are incredibly warm and inviting, whether you're staying in a traditional Maasai boma (homestead) or doing some light haggling at a market in Zanzibar.
The Tanzanian music scene is life
The country's commercial capital, Dar es Salaam (or just Dar – its official capital is Dodoma) is especially well known for its buzzing music scene, where you can find unique genres like Cuban-tinged Afro-rhumba, or local hip hop called Bongo Flava. The latter has been around for decades and can be heard and seen in Tanzanian communities all over the world. Every February, Stone Town hosts Sauti za Busara, a Swahili music festival with artists from all over the continent – it's a fantastic opportunity to check out East African taarab music, West African beats, and old-school Arabic instrumentation in one spot. In 2020, the festival will take place on February 13-16.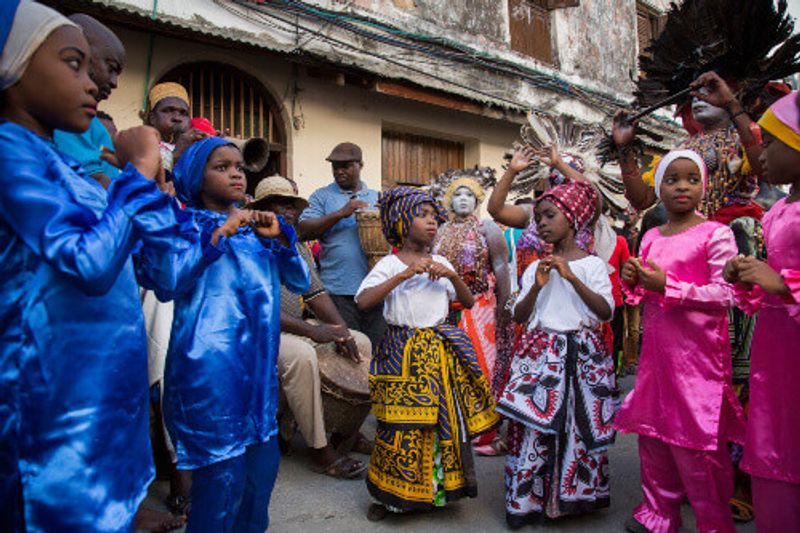 It's home to the cradle of mankind
In terms of historical significance, Tanzania is home to the most important paleoanthropological and archaeological discoveries of our time. Remains of early man, homo habilis, were found in the fossil-rich Olduvai Gorge, where many modern-day archaeological digs still take place. If you're in Arusha, you can pay homage to human heritage at the National History Museum, which offers more insight into our ancient past.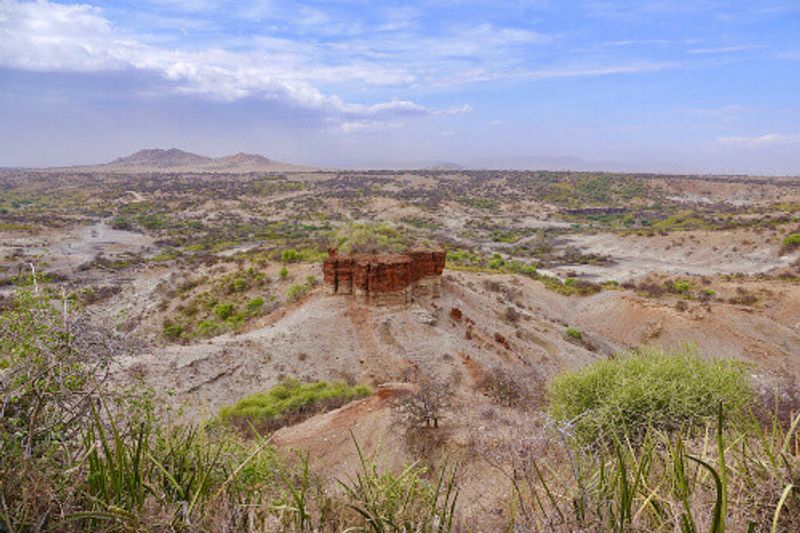 It has the highest density of wildlife
Wildlife is Tanzania's biggest draw, with good reason – there are so many amazing animals to see. Tanzania is, after all, home to some of the best national parks in the world. The best safari experience is a guided one, because locals know exactly when and where to go to spot the 'Big Five' animals, as well as the best spots to see the yearly Great Migration of over a million animals. Guides can also offer a wealth of knowledge and experience about the land, local culture, seasonal migration, and other related topics. There's also plenty of rare wildlife – including black rhinos and hippos – on the floor of the Ngorongoro Crater, the world's biggest intact volcanic caldera. It's the closest you'll get to experiencing these animals in their natural, primal habitat, still largely unaffected by the modern world.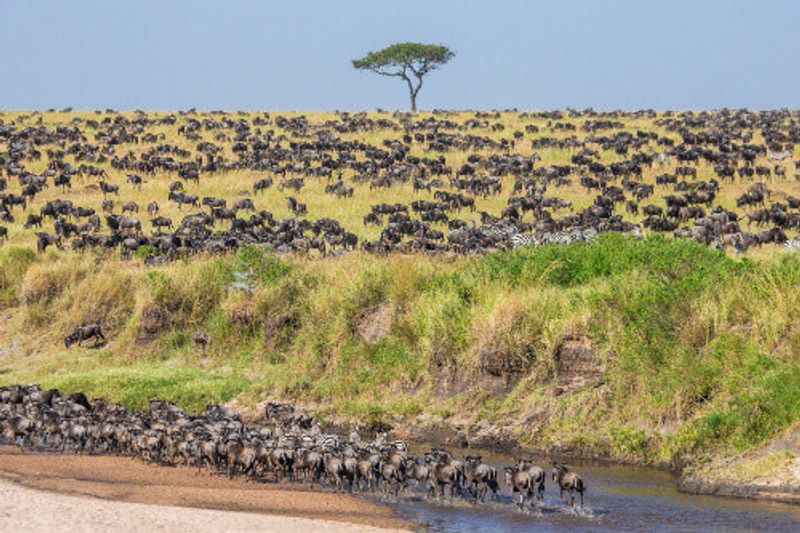 There's nowhere quite like Zanzibar
If you're lucky enough to head east to Zanzibar, an absolute feast for the senses awaits you in its labyrinthine old capital, Stone Town. This UNESCO World Heritage Site is full of history, including incredible sites like Kilwa Kisiwani, the former heart of one of East Africa's most powerful empires. The range of activities here are vastly different from the dusty, landbound experiences in the western part of the country – the coast is full of incredible world-class scuba diving, snorkelling, and fishing. You'll find the waters here are an unreal shade of turquoise. Zanzibar, also known as Spice Island, has its own distinct multicultural identity, influenced by centuries of trade with Arab, Indian, East African, and European merchants. Stone Town is also home to a number of notable historical mosques, some of which date back to the 15th century.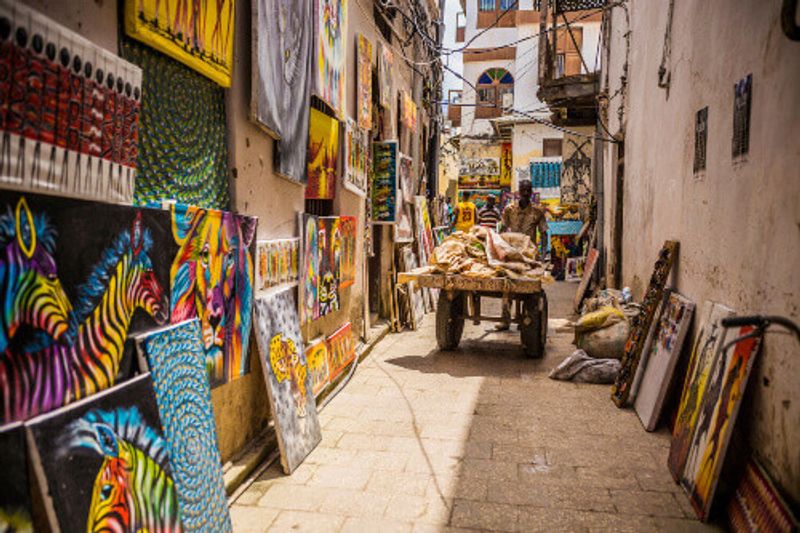 The incredible hiking
Tanzania is one of those places best experienced when you're willing to face a bit of a challenge, especially when hiking. Its most precious natural spaces – expansive wildlife reserves, safari parks, and protected wilderness – are usually traversed by vehicles with guides, but hiking reveals a totally different side of this incredible country. Whether you're determined to conquer all 19,340 feet of Mount Kilimanjaro, train on the smaller Mount Meru, or complete a thrilling night hike up the active volcano O Doinyo Lengai, there's something suitable for every ability level.
Food, glorious food
The Tanzanian experience wouldn't be complete without diving headfirst into its fantastic culinary offerings, showcasing the best flavours from its various inspirations, including Arabic and Indian cuisine. If you're vacationing by the coast, then you're well-positioned to take advantage of the amazing seafood that's available, especially octopus. One popular local way to prepare these cephalopods is to simply cook them in flaming hot oil. Tanzania is also full of local booze like banana beer, honey beer (similar to mead) and fermented sugar cane juice or pombe.