A land of abundant wildlife and scenery galore, Tanzania is one of Africa's greatest treasures
Whether you're seeking R&R on a powder-white beach, wild animal encounters or mountaineering adventures, this East African gem offers something for everyone. Visit between July and September to witness one of nature's greatest spectacles, the great migration, or explore the Serengeti National Park off-peak to safari sans the crowds.


Before heading off on your Tanzanian trip of a lifetime, here's everything you need to know.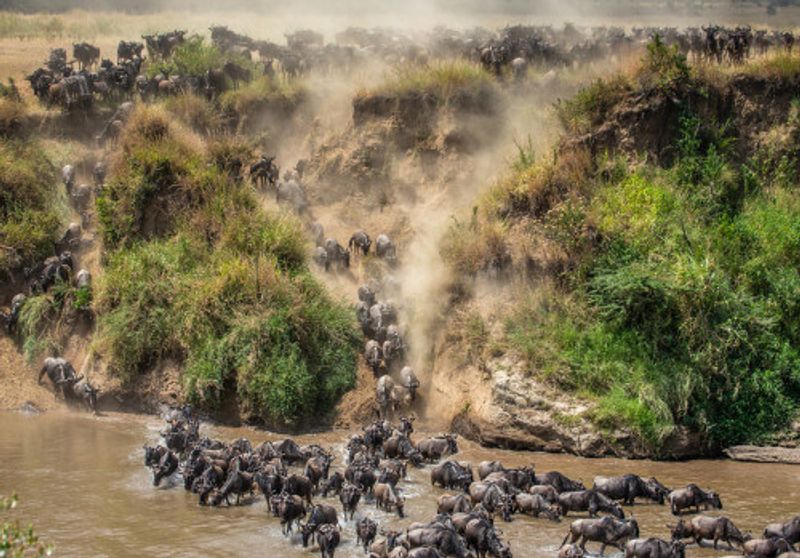 Vaccinations and medical advice
When travelling to a country like Tanzania or neighbouring Kenya, it's best to consult your doctor well in advance of travel. This ensures that personalised medical advice can be prescribed with your history in mind, and any recommended vaccinations can be administered in due course. The Australian foreign affairs site Smartraveller recommends seeking medical advice at least eight weeks prior to departure.


In East Africa, mosquito-borne diseases can occur. Anti-malarial medication is often prescribed as a precaution, and is particularly pertinent if you plan to travel during the wet season (March–May). Smartraveller states that yellow fever vaccination (and a certificate of prophylaxis) is required for entry into Tanzania, while the UK, Canadian and New Zealand governments highly recommend immunisation and require it if you're transiting through a country that the World Health Organisation considers a risk, such as Kenya. Regardless of your home country, make sure to consult your local consulate for up-to-date advice.


Visas
Most nationalities require a visa to visit Tanzania, including Australians, Canadians, New Zealanders and British citizens. There are several ways to obtain this tourist visa, and the method you choose is entirely up to you. For many nationalities, a visa can be purchased on arrival using US dollars. The current cost of this is USD$50 (USD$100 for US citizens), however prices, conditions and wait periods can change at any time. The Tanzanian Government has also recently introduced an e-visa system, however it is still new and some problems have been reported.


To avoid delays, the Tanzanian consulate in Australia still recommends obtaining a visa prior to departure – either directly through the consulate, or with a third-party visa processing service such as Visalink. The cost of these services will differ depending on your country of citizenship.
Getting around
Car or bus is the most common way to get around in Tanzania, however road conditions leave a lot to be desired. In the main cities, roads are usually sealed, but head to the national parks and you'll find that most become unsealed, with rocks and potholes a common sight. Within wildlife reserves like the Serengeti, driving paths are dirt or gravel. Random roadblocks and checkpoints are another common occurrence.


Thanks to the size of the country and distance between attractions, it's best to prepare for long journeys and expect delays. Remember: locals encounter these conditions every day. A bumpy journey is a small price to pay for an adventure you'll never forget.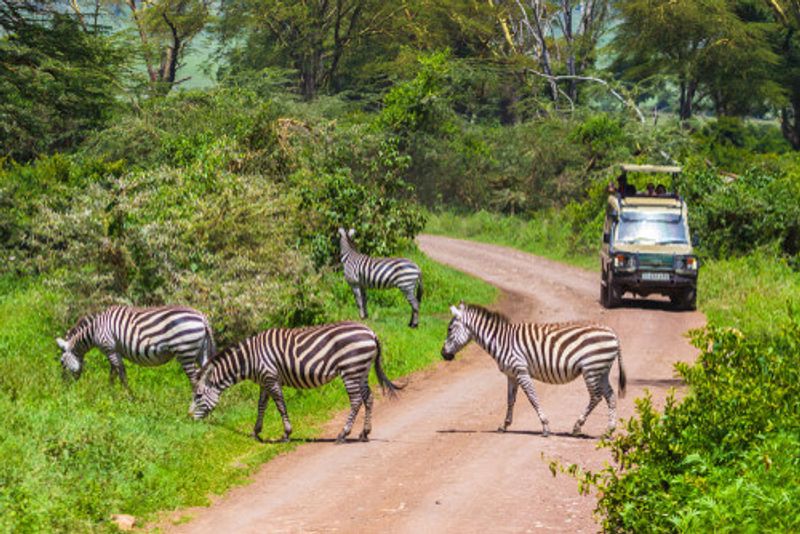 Food and drink
Tanzanian food is hearty and aromatic, influenced in equal parts by its history and geography. The main flavour profiles can be likened to Middle Eastern and Indian, so expect plenty of spices and a side of rice, along with some sort of flatbread such as chapati. A popular addition to many Tanzanian dishes is plantain – a versatile ingredient eaten in both sweet and savoury dishes. Try it fried (ndizi kaanga) or mixed into a dish like ndizi na nyama (meat and plantain stew).


Other common Tanzanian dishes include ugali (cornmeal porridge), nyama choma (roasted meat, commonly cow or goat) and pilau (seasoned rice). For breakfast, try a typical breakfast of mandazi (triangular doughnuts) and sweet masala chai.


The tap water isn't potable in Tanzania, so stick to bottled water or invest in a quality purifier.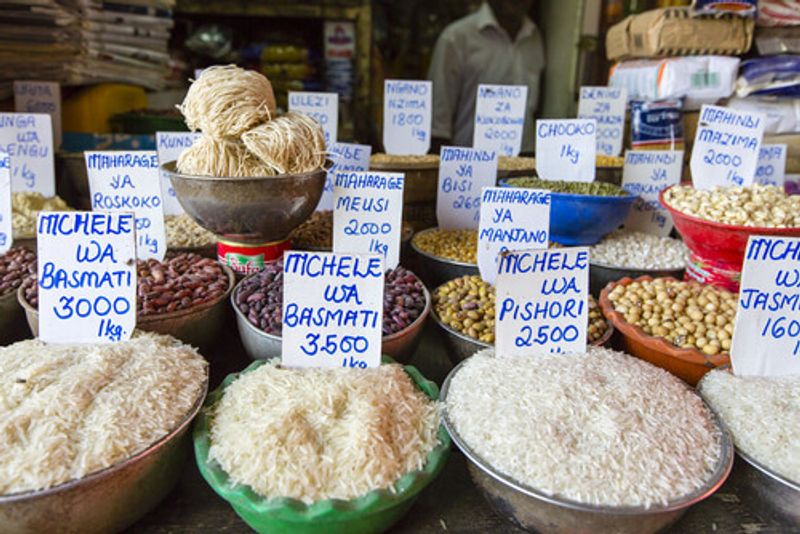 Currency
The official currency of Tanzania is the Tanzanian Shilling (TSh); AUD$1 equals roughly TSh1,553. As it's considered a closed currency, the best way to obtain cash is to withdraw it in Tanzania from an ATM or exchange cash (USD is the most widely accepted). Most Visa and Mastercards will be accepted. Just make sure you exchange any remaining cash before you leave the country, as you may not be able to change it when you return home.


In addition to local currency, it's a good idea to bring some small USD notes to tip with – USD$1 or USD$2 notes are best.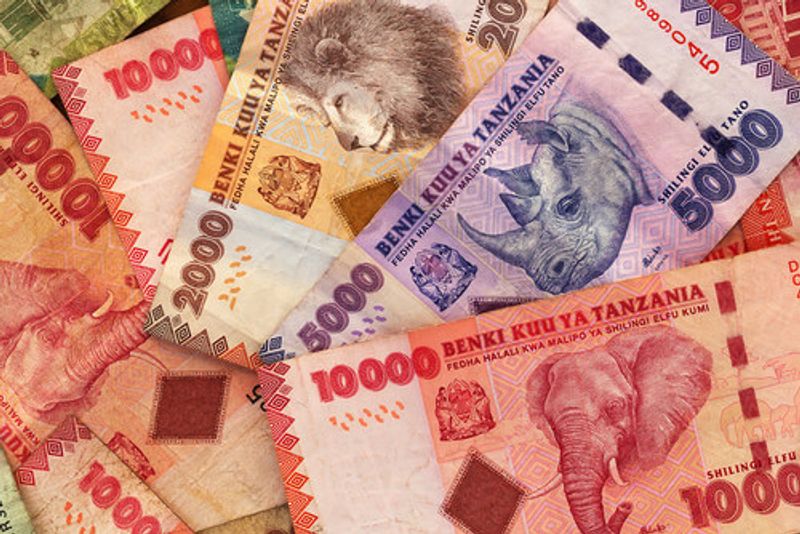 Clothing
When packing for your Tanzanian safari, there are a few factors to keep in mind. It's best to avoid heavy materials and dark colours – the former can get sweaty in high temps, while the latter absorbs heat and can attract insects – along with bright colours, which can deter wildlife. Light or neutral tones like khaki and olive are best.


If you're travelling in the wet season (March–May), make sure to pack a raincoat and longer sleeves – if not for the cooler temps, then for the mosquitoes. Finally, avoid all camouflage clothing; not only is it illegal to wear, but people can face hefty fines if they choose to take the risk.


For a more in-depth packing list, read our article What to Pack for an African safari in Kenya and Tanzania.