Brace yourself for a dip into the glacier-fed waters of the Marangu waterfalls
Just outside the town of Moshi, amid the impossibly lush greenery of the Kilimanjaro National Park, are the Marangu waterfalls. The rough translation of Marangu is 'too many water streams' which is a rather accurate moniker. Expect to see a good deal of roadside vendors selling bananas and coffee in this part of the country, which are both extremely popular cash crops. This is the home of ethnic Chagga (or Chaga) people, who mostly live around Moshi as well as the southeastern parts of Mount Kilimanjaro and its smaller neighbour, Mount Meru.
While the Marangu falls are well known, they're still off the beaten track and are often described as 'hidden' because of the trek it takes to get down into the base of the waterfalls. The pristine water packs quite an icy punch for aspiring swimmers, as it comes straight from a melting glacier atop Kilimanjaro. The three falls in the area – each with equally brisk water – are the Ndoro, Kinukamori, and Kilasia, with Ndoro being the most well-known. Each waterfall is within a short driving distance of the other.
Surrounded by vibrant green jungle flora, the Ndoro cuts an impressive sight as it tumbles straight down a rock face. Hiking to the Ndoro waterfall can be a little challenging mostly because of its steepness, so be prepared to don sensible walking shoes (preferably hiking boots) and bring a swimsuit. The hour-long walking route from Moshi to Ndoro has rough wooden banisters made of thick branches to aid climbers, but the path can be muddy and slippery, especially after rain.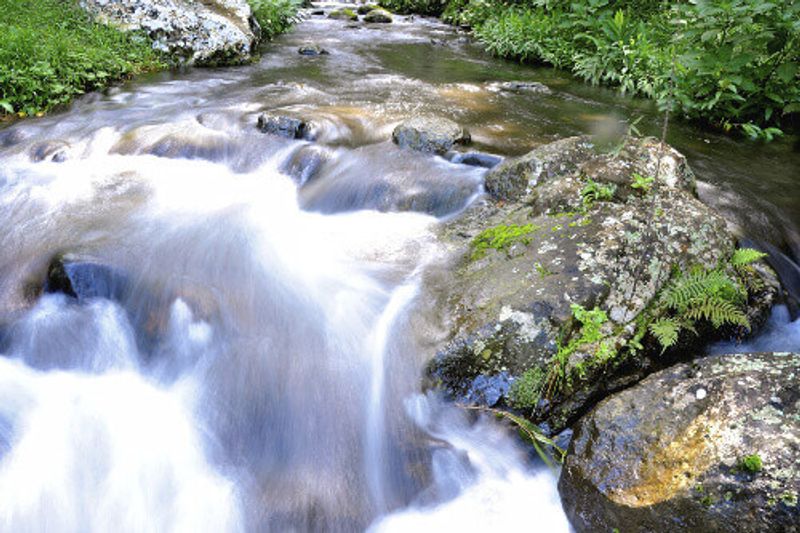 Moshi
Moshi is a hub for climbers heading to (or back from) Mount Kilimanjaro and Mount Meru, and much more relaxed than its larger neighbour, Arusha. This regional capital is a great home base for exploring the surrounding areas, especially for day jaunts to see the waterfalls. Like Arusha, Moshi offers splendid views of Mount Kilimanjaro and other outdoor adventures within day-tripping distance. Besides the booming coffee industry which can be seen all over the Kilimanjaro foothills and around Arusha, Moshi also has several sugar plantations outside town. In the 1890s, Moshi was occupied by German colonial troops, and a few relics of their presence still can be found around town.
Chagga culture
A Chagga person is called an Mchagga (plural: Wachagga), and their traditional Bantu language is Kichagga. While this region also has many Maasai and Pare peoples, the Kilimanjaro foothills are predominantly Chagga land. Like several other East African tribes, they consider cattle as prize resources, though many Chagga today work in the successful agricultural industries of bananas, coffee, or sugar, and many younger people have their own small businesses. The local booze of choice is a unique banana brew called mgebe, which is painstakingly made by hand over the course of at least seven or eight days. Mgebe is definitely something to try if you have the chance – expect a slightly sour aftertaste.