A train journey with views to die for, paired with perhaps the best cheese and chocolate in the world. All aboard for a singularly Swiss experience
As Freddie Mercury once said: "If you want peace of mind, come to Montreux."
It was while performing at the Montreux Jazz Festival in 1978 that the Queen frontman fell in love with this idyllic Swiss town on the banks of Lake Geneva, so much so that he eventually called it home.
Spend just a little time here and you'll soon realise why. But it's not just jazz that makes the town so special – it's also where you'll board the Chocolate Train for a singularly Swiss experience which offers panoramic views of the Montreux Riviera and beyond, as well as a chance to sample some of the finest cheese and chocolate known to mankind.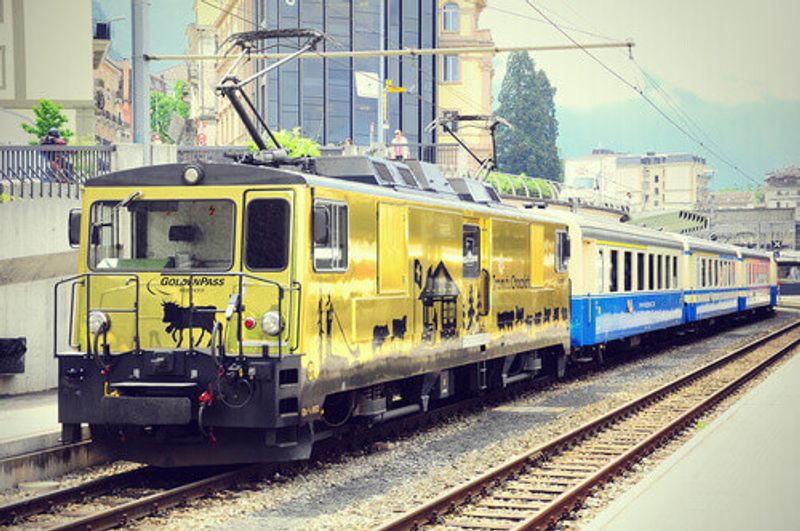 Heading up-mountain from Montreux, you'll take in breath-taking views of the famous, steeped medieval terraced vineyards through the panoramic windows onboard the Belle-Époque train – a 1915 Pullman – to Gruyères.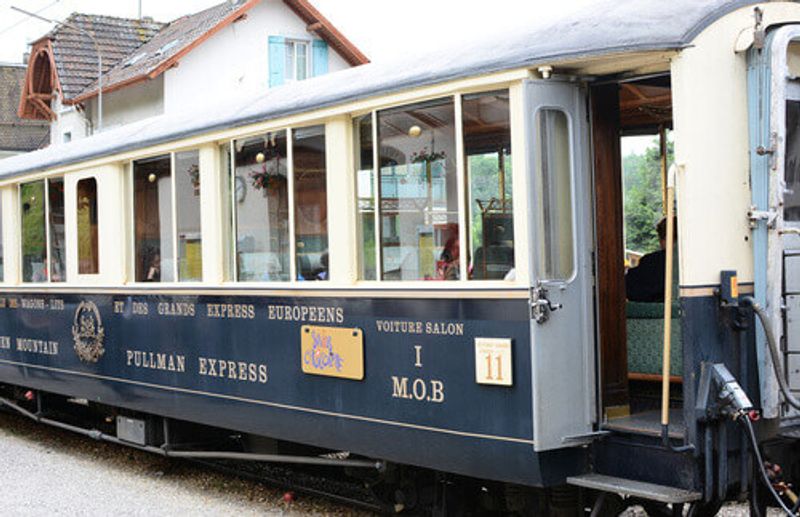 And don't be fooled by the name. Though it's called the Chocolate Train, the cheese of this region is just as mouth-wateringly good.
First stop is the medieval town of Gruyères, famous for its strong-smelling cheese of the same name. Visit La Maison du Gruyère, where a guided tour will take you through the many steps involved in producing a wheel of Gruyères AOP (meaning Appellation d'Origine Protegée, or Protected Name of Origin) using methods that go back centuries. And when we say centuries, we mean centuries. Cheese-making here has been going on since 115 AD, so it's no surprise they've got it down to a fine art.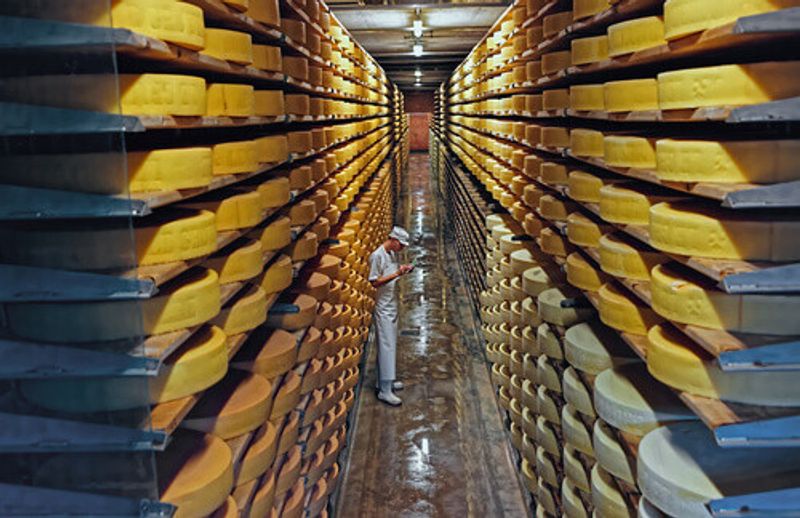 After the tour, it's worth exploring the town itself, especially Le Marché gruérien, or local market, where you can stock up on – of course – cheese, but also other local delicacies including cream, meringues, and a small waffle-like biscuit called bricelets. Local restaurants and cafes also offer, if you're not completely cheesed-out yet – specialties such as fondue and raclette.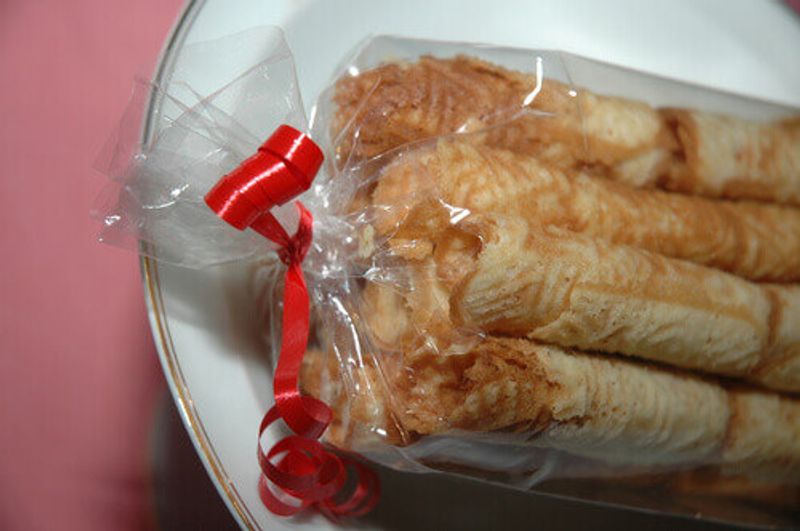 Take a leisurely stroll along the cobblestone streets, perfect for photo opportunities, as you make your way up to Gruyères Castle, a fit-for-a-chocolate-box structure that is home to eight centuries worth of art and historical artefacts, as well as delightful gardens.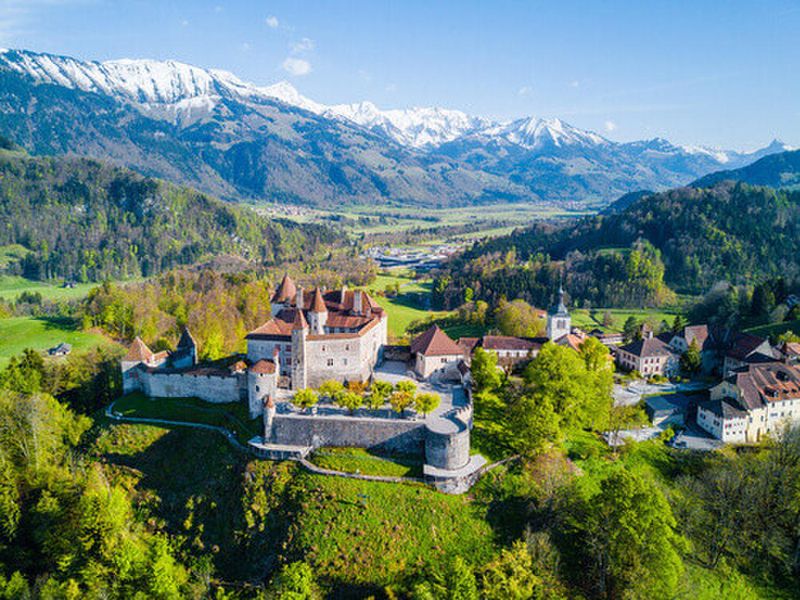 Talking of chocolate, it's now time to get back on the train to head for Broc and the next destination on your journey - Maison Cailler, the Cailler-Nestlé chocolate factory.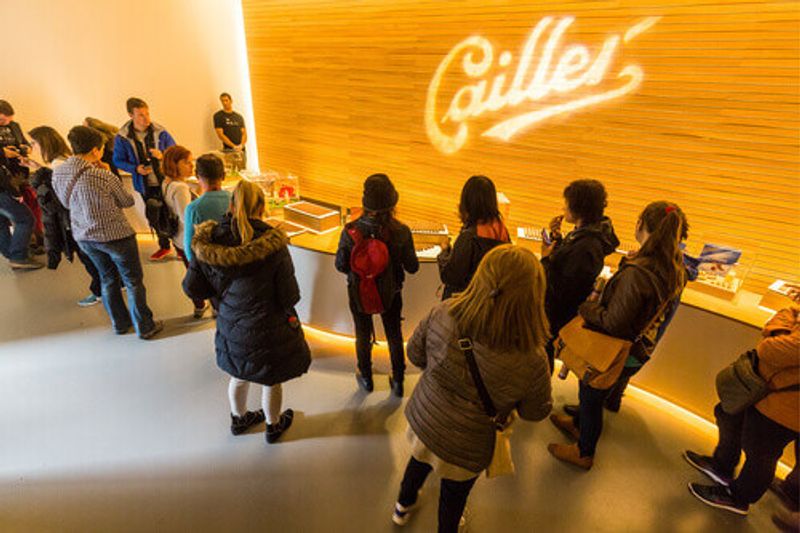 The tour here takes you on a journey through time, from Aztec cocoa ceremonies all the way through to modern chocolate-making techniques. You'll smell and taste chocolate throughout the whole process, but perhaps the best part is the opportunity to make your own chocolate at the Atelier du Chocolat. Bring your creation home to share or – more likely – enjoy it yourself as you take in the views on the train back down the mountain to Montreux.