Get up close and personal with the heart and soul of Myanmar, and most importantly, its people
The expansive Irrawaddy River is the backbone of Myanmar, and the Delta area is a critical part of the country's culture, economy, and environment. This rich, fertile area is home to the Myanmar rice industry, along with fishing (including prawning and turtle egg harvesting), and local indigenous crafts. The landscape is dotted with buildings made from local materials like bamboo, eucalyptus, and nipa palm.
We spoke to Singapore non-profit veteran Cherie Tseng, who's been in and out of Myanmar since 1996, when she was a teen in a youth support group. Working on documentation projects took her across the country where she visited mountain tribes, former leper colonies, and one of the first villages to have a solar panel farm.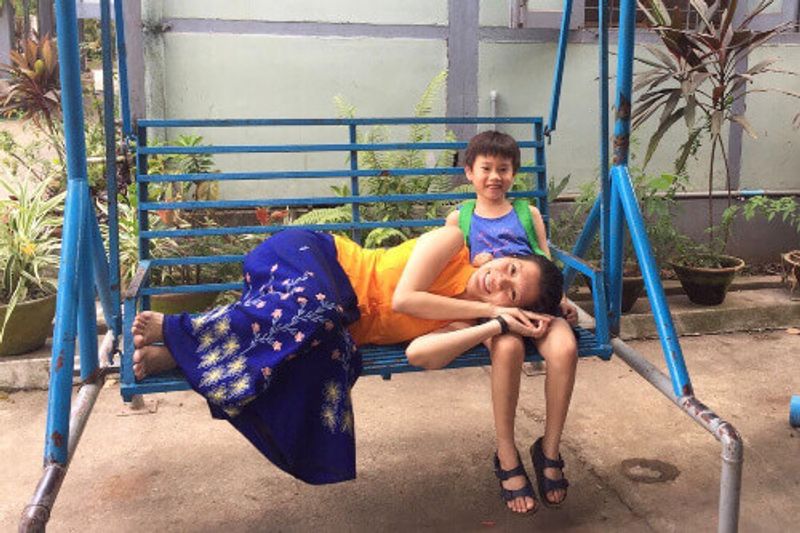 What have been your favourite things to do in the Delta area? What originally drew you there?
I use Yangon as my base and I travel out from there, usually to the major cities like Mandalay and Naypyidaw but am always glad for the chance to go to other states and even better if I get to go off-grid. I first went to Delta many years ago to visit support partners for a non-profit organisation I was working with. Mostly in Pathein itself. But this was pre-[Cyclone Nargis].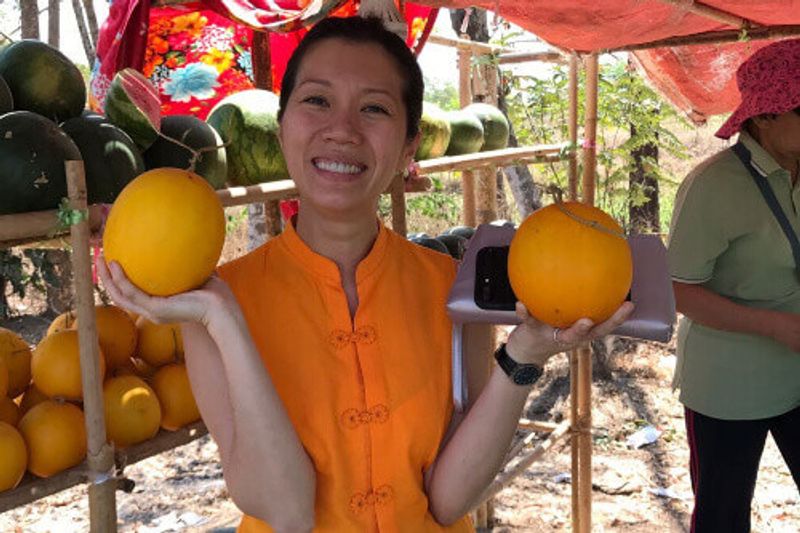 Delta is known for being a rich rice belt of Myanmar so see if you can arrange for a visit to one of the many rice plantations; in high water season, you can get farmers to take your out on a boat through the paddy fields. I've had the chance to try my hand planting and let's say, I fully appreciated the song 'planting rice is never fun' after that. I've been to Delta in wet and dry season so I've seen planting season and harvest — and taken part in both. Rice is the staple of the country so it's fascinating to visit paddy fields for me. I even have a 3-piece rice field painting in the apartment I stay at when in Myanmar.
Pathein is also known for umbrellas. So as a side thing to do, go check out the umbrella workshops and shops. Delta is, I suppose most famous for the beach resorts in the area. Fabulous for photographers especially. Ngwe Saung and Chaungtha are popular with tourists but I recommend going to Bogale — it's more rustic, and usually less busy. Also it's en route to Mein Ma-hla-Kyun Wildlife Sanctuary. If you are adventurous, Ngapali beach is stunning like no other.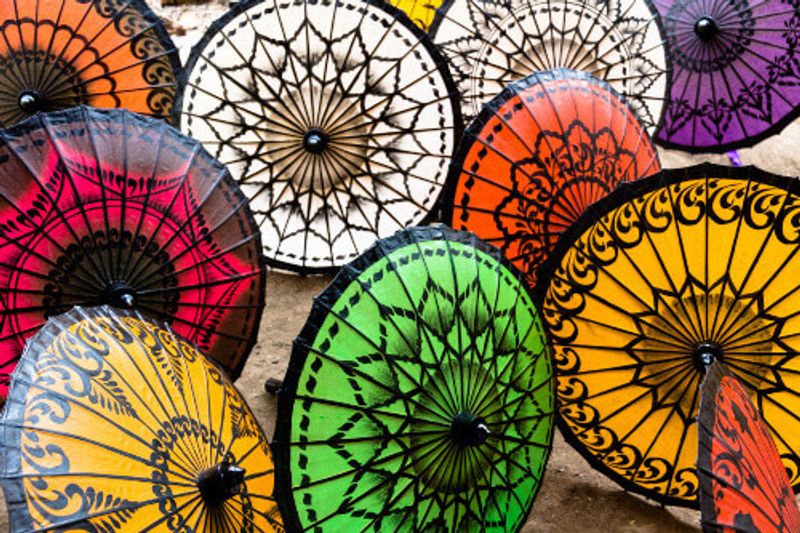 Many people head to 'bigger' destination spots like Bagan or Inle Lake - what do they miss out on in smaller villages?
The big cities have its perks: there are usually more English speakers there and the tourism backend there is pretty seasoned and there's a better structure. Bagan is a must-see for any visitor to Myanmar— the ancient city is rich in history and culture. Go chase a Bagan sunrise or witness it from a hot air balloon during season — it's stunning. It's like the whole land turns to gold; this is why Myanmar is 'the Golden Land.'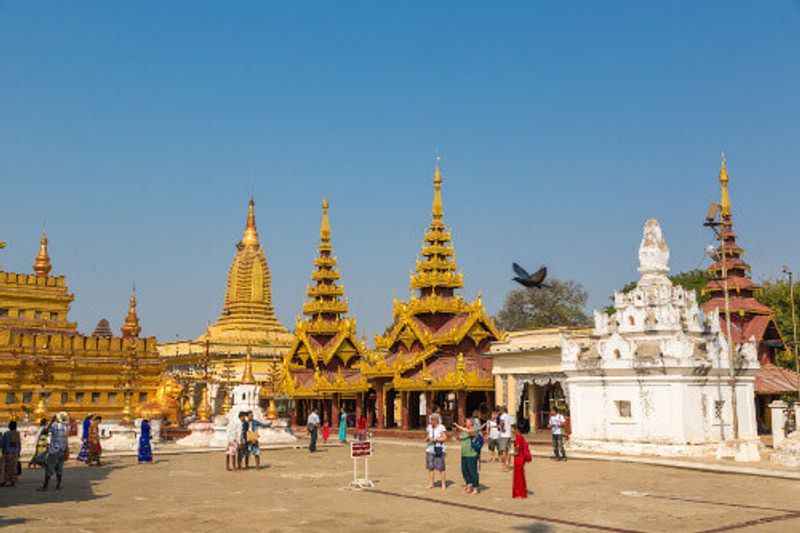 But to really see the diversity that is this beautiful country, you'd probably need to go slightly off the main roads. People often forget that Myanmar is a union — it has many different tribes with its own customs, culture, history and heritage - each are fascinating.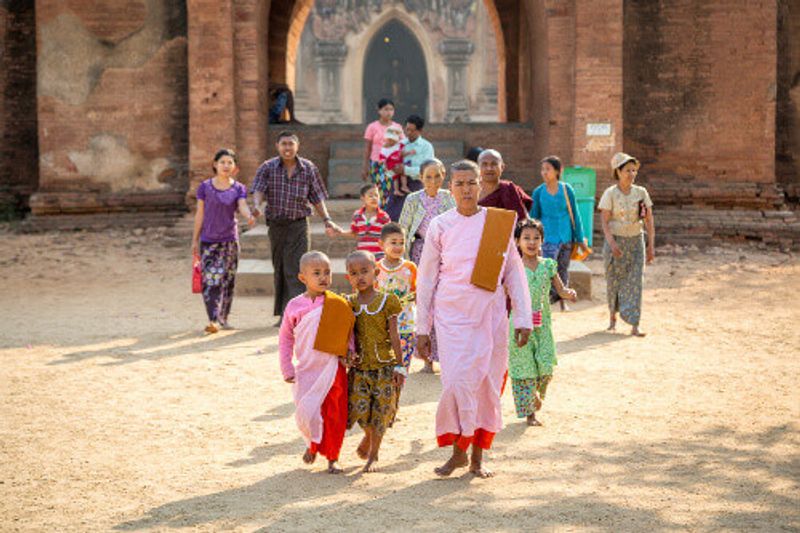 What I like to do as I travel is I collect a longyi (local sarong) that is made in the style and design of the tribe/state. So, a more floral style from Mandalay to the typical diamond pattern of the Kachin tribe.
What do you find particularly special about the Delta? Why is it such a vital part of local lives?
Economically, the Delta region is probably the most important rice region in the country (alongside significant fish and seafood farming). That alone, makes the region valuable to the country.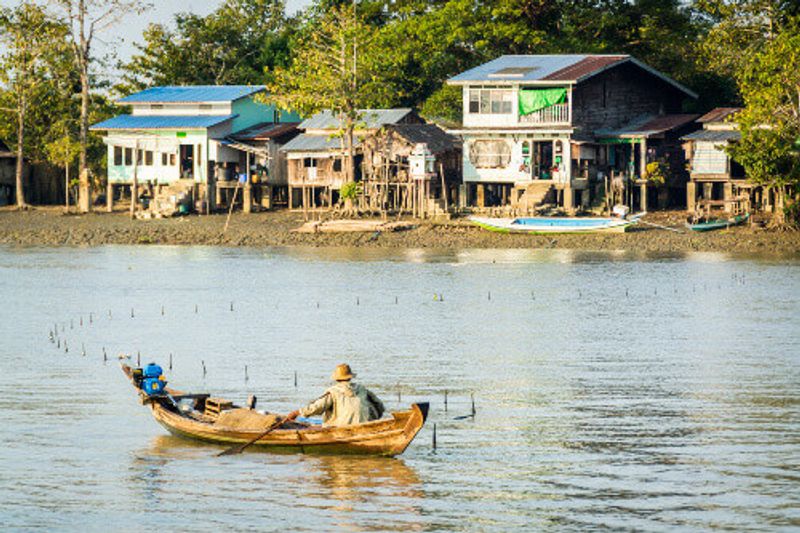 For me, the Delta region is also where the mighty Irrawaddy River ends before it joins the Andaman Sea. A wise old village master told me once that if you bathe in the river, you'd always return back to Myanmar — it must be true, I did that on my first trip and I keep going back!
But seriously, Delta is a gorgeous region. Still fairly untouched by too much tourism — for now anyway.
Do you have any recommendations or tips for first-time visitors to this area?
Much as hygiene and sanitation have improved tremendously, be health safe when you travel there — drink only bottled water, avoid roadside food unless your guide clears it. Change money in Myanmar — and do so at a licensed money changer.
Many tours like to take tourists to see poor villages (what I call poverty tourism) — it's a little distasteful to go visit a village for an IG feel-good photo opportunity. Many donations for such programs do not go to the actual villages. So be cautious about visiting orphanages and such — do your homework before going.