Sate your senses with Myanmar's finest sights, vibrant arts and crafts, and tastiest dishes
Once the heart and soul of Myanmar, Yangon is still very much the country's cultural and commercial hub. It's a gracious, welcoming entry point into a complicated country, but one thing you can count on is experiencing the wealth and warmth of Myanmese culture through the friendly locals. Its capital city status was only changed in 2006, which means that the bulk of Myanmar's biggest sights and attractions are still here - the new capital, Naypyidaw, is more of a governmental and military seat.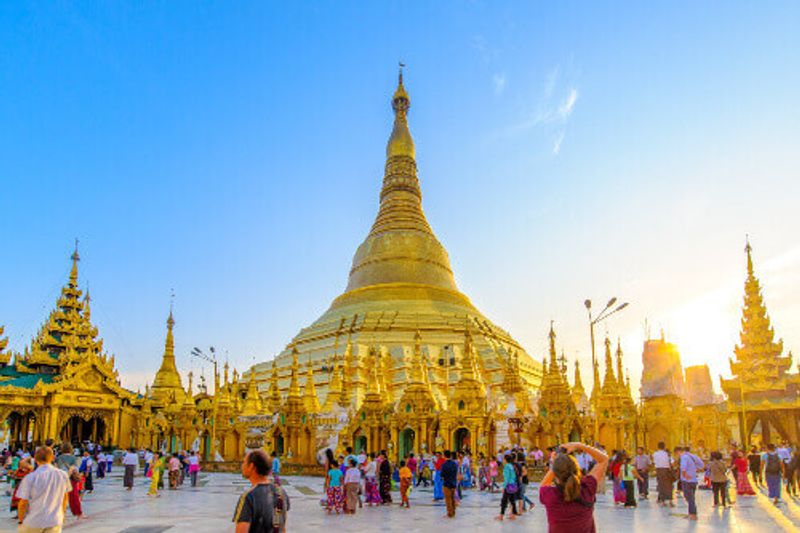 The Yangon cityscape is a unique mix of distinctly Burmese aesthetics with old colonial buildings, many of which are still being used today. The busy urban area is also dotted with green oases of respite: parks, lakes, and shady tree-lined avenues abound. That being said, navigating your way through the city will involve a little more patience when it comes to the usual mod-cons that many western travellers expect; not all establishments have wifi, and ATMs might be out of bills depending on whether it's payday. It's more of a minor inconvenience if anything, nudging visitors to take a more old-school approach to engage with the local culture.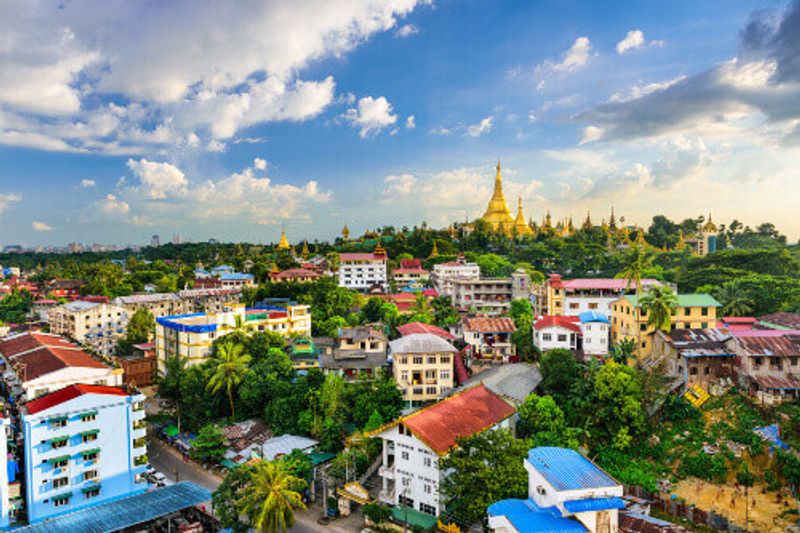 Pagodas and stupas
Yangon has no shortage of Buddhist stupas, temples, and holy sites, the most famous being the imposing diamond-topped Shwedagon Pagoda - its hti or umbrella-shaped pagoda topper contains literal 76-carat diamonds. Perched atop Singuttura Hill, this enormous ancient paya (pagoda) is Myanmar's holiest Buddhist structure that supposedly contains Gautama Buddha's hair; built on sacred land, it is considered the oldest Buddhist stupa in the world and sometimes referred to as the Great Dagon Pagoda or the Golden Pagoda. There are other magnificent stupas in downtown Yangon and in neighbouring townships, including the Botataung and Sule pagodas, each housing their own revered Buddhist relics. As with visiting any sacred site, be sure to dress respectfully —covered shoulders and long pants are always a safe bet.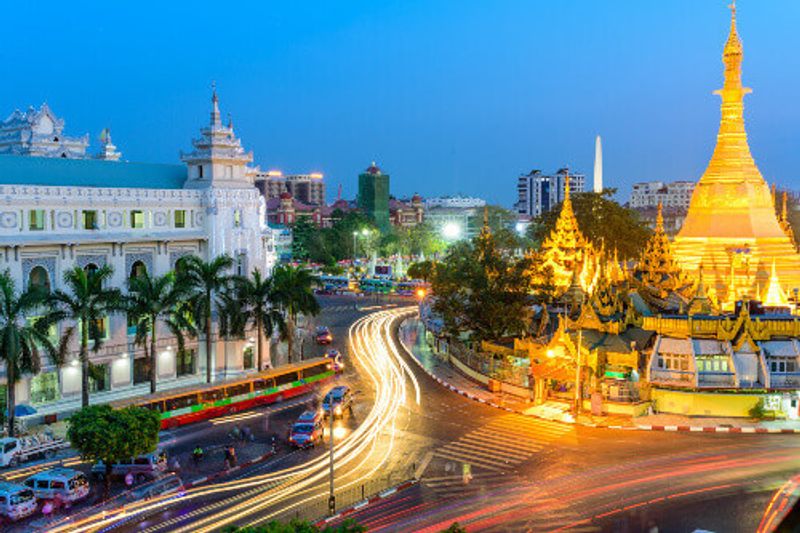 Cultural checklist
Take in the finest of Yangon's art scene through its fascinating downtown galleries. There's a modest but bustling market for contemporary art by local artists here - between Yangon's art galleries and craft markets, you stand a good chance of taking home a one-of-a-kind souvenir.
Myanmar is well-known for its precious stones, especially rubies, but do some research and consultation if you're worried about ethical provenance. There's also food, glorious food - while Burmese cuisine is incredible all over the country (mohinga, its unofficial national soup and noodle dish, is a must-try), Yangon is the perfect place to experience regional fare from all corners of the country. The true charm of the city lies in its people - you're likely to make a new friend or two at one of its many tea-shops, which are an important part of the local lifestyle. Tourism here is still a work in progress, but there are all sorts of niche subcultures springing up around the city, even skateboarding, so don't be afraid to explore.