Experiencing Jordan during Ramadan and Eid can be a veritable feast for the soul
While some people might be worried about travelling to Jordan during holy periods such as Ramadan (and its concluding festival, Eid al-Fitr), it has some unexpected perks – one major advantage is that there are fewer tourists, which means fewer crowds, and for most if not all Jordanians, it's business as usual. If anything, travelling to a Muslim country during Ramadan provides nuanced insight into everyday Muslim life, and can be a truly empathetic and rewarding experience that helps reinforce respect for other cultures. While things may seem pretty quiet and subdued during the day (imagine if you couldn't eat until sundown), streets and shops come alive after sunset and take on a whole new atmosphere with busy shops, fairy lights, and lanterns.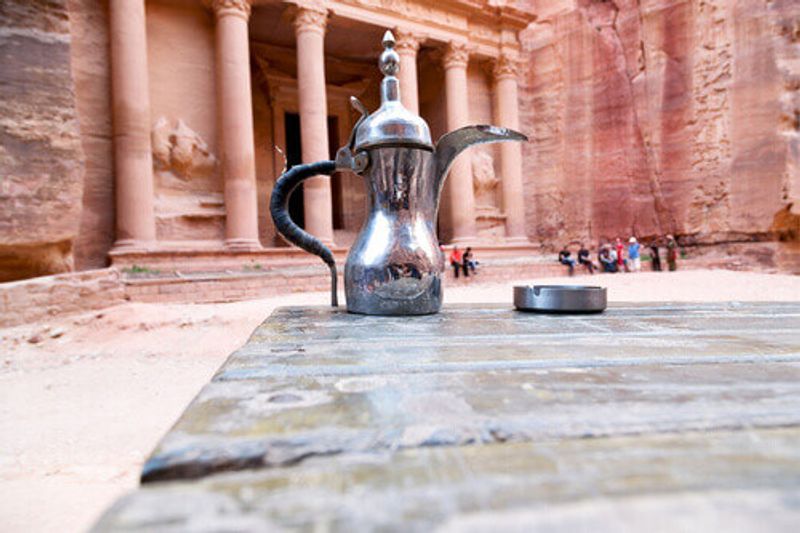 Here, the lowdown on what you need to know about making your way through Jordan (and other Muslim-majority countries Iran, Turkey, Morocco, and Egypt) during this time.


Ramadan and Eid
Ramadan is a holy month for Muslims, and is marked by a strict schedule of fasting or sawm during daylight hours; other customs that are observed include acts of charity, refraining from smoking and drinking, and generally being devout, generous, and objectively good. While the actual start date may vary slightly from year to year – this year it will commence April 23 and end May 23 – Ramadan happens during the ninth month of the Islamic lunar-based calendar – to commemorate the revelation of the Quran to the prophet Muhammad.


There are, of course, exceptions for fasting – these include people who are ill (including diabetics), elderly, or pregnant. Usually at sundown, people in the community help each other out by offering simple snacks (usually dates) and water to those who are delayed in getting home to eat. In fact, the post-work rush hour can get a little frantic sometimes, as people head home just before sunset to prepare to break their fast at iftar, the post-sunset meal.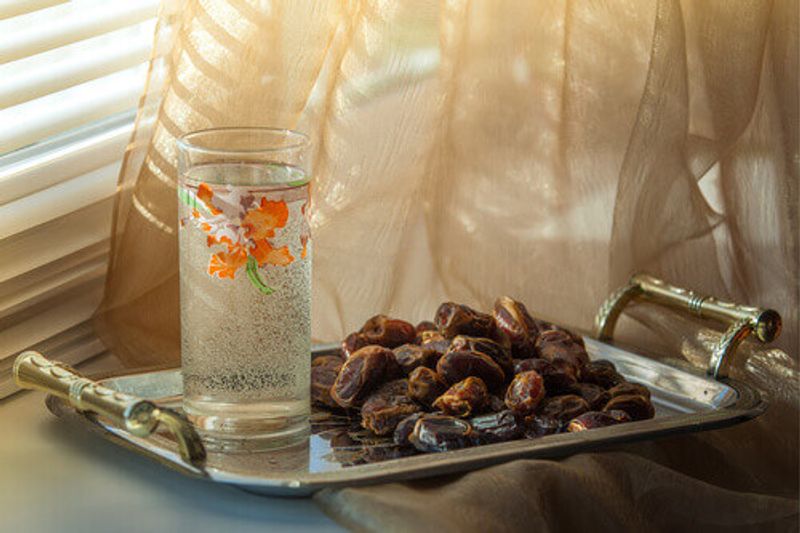 The month of abstinence culminates in a celebration called Eid al-Fitr, which falls on the first day of the tenth month, Shawwāl. Eating is mandatory on the day of Eid itself. (Eid al-Fitr is not to be confused with Eid al-Adha, which is a different Islamic holiday.) In terms of significance, Eid al-Fitr is a bit like Muslim New Year and Christmas rolled into one – it's an occasion that people look forward to and take great joy in celebrating.


Eid al-Fitr celebrations can last for one to three days, and involves prayers, visiting mosques and community halls, as well as the celebratory practice of visiting friends and family to share in the feasting. Unsurprisingly, Eid al-Fitr is a fantastic holiday for food, especially sweets and desserts.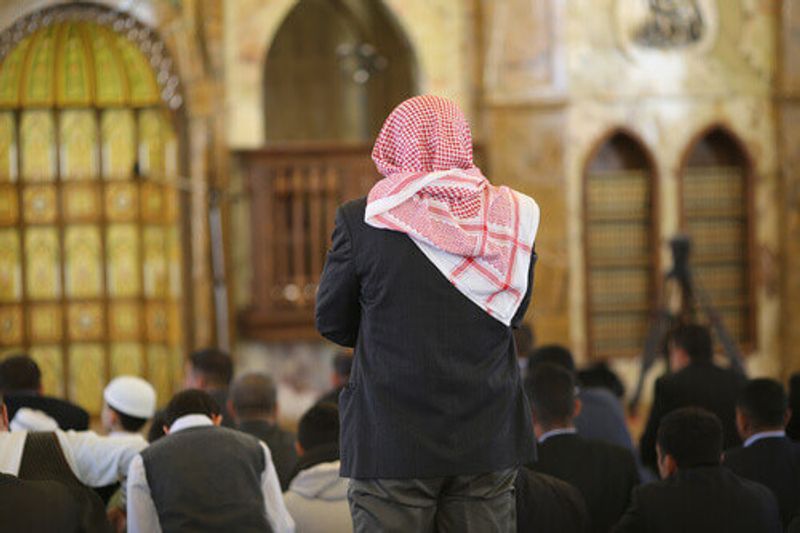 Check ahead to make sure certain landmarks and tourist attractions are open during Ramadan, as some places might alter their visiting hours to accommodate the shift in meal timings – a good guide to Ramadan hours can be found here via the Jordan Tourism Board.


Good practices
Nobody expects foreign travellers to fast, but there are still some good etiquette practices that visitors can observe to respect locals who do have to fast. Visitors shouldn't eat, smoke, or drink (including water and non-alcoholic beverages) in public, out of respect for those who are fasting and have to continue functioning during the day. However, if you're on a private tour or at Wadi Rum, your guides or hosts will continue to serve you food – if you have nowhere else to eat and they have prepared food for you, it is considered polite to apologise for having to eat in front of them; everyone is usually very generous and understanding of this necessity for non-Muslims. Still, a friendly "Ramadan Kareem" to people around you – which translates to "have a generous, blessed Ramadan" – goes a long way.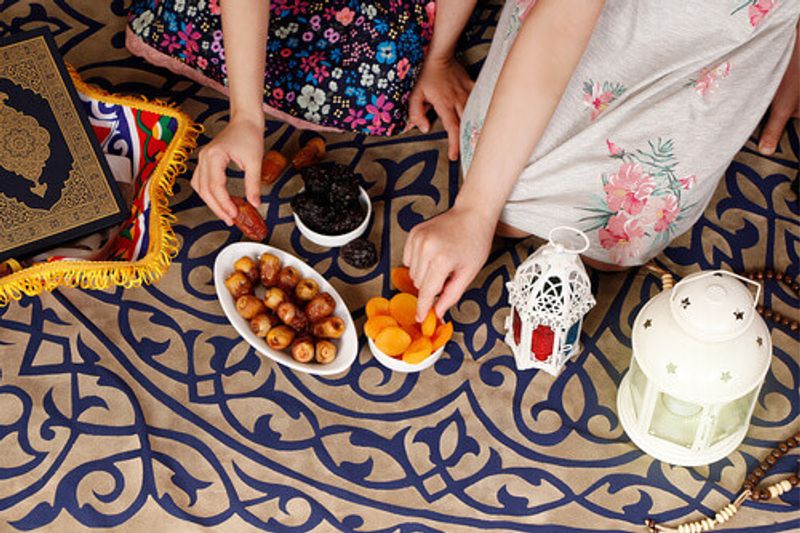 Hotels that cater to foreigners will still serve food and alcohol, and most restaurants (especially in areas like Wadi Musa and other tourist-heavy destinations) will still stay open, in which you can eat your meals – just be mindful about eating and drinking around people in public. You can, of course, still buy your own snacks and drinks at supermarkets and convenience stores, but it is best to consume them somewhere off the street. Same goes for smoking cigarettes – be polite and find somewhere out of the public eye, or stick to smoking at your hotel.


For the first couple of hours following sunset, be patient about finding a place to eat, because this is when restaurant staff and café owners are usually enjoying iftar with their families and friends. Restaurants may set up streetside dining with lights to celebrate breaking the fast, which is considered a deeply communal experience. Many local businesses close for this reason, and re-open again around 9 pm.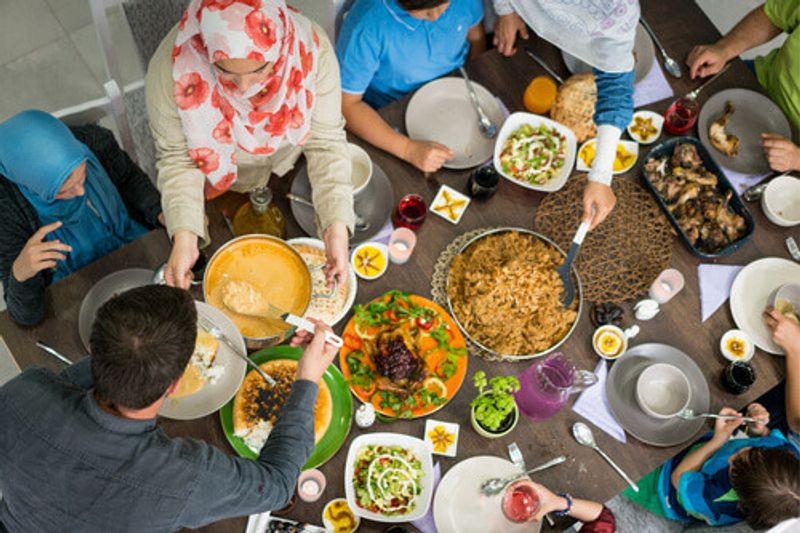 Eating your way through Eid al-Fitr
In general, Eid is a great time to experience the scrumptious variety of sweets associated with Eid al-Fitr, like qatayef (sweet, soft dumplings), or ma'amoul pastry, which is a bit like a shortbread. While ma'amoul is eaten during Ramadan at night, they are also made a few days before Eid and kept aside until visiting begins in earnest. These date-and-nut-stuffed golden treats are often dusted with sugar as a sweet finishing touch.


A popular drink during this time is tamar hindi, a tangy summer drink flavoured with tamarind, sugar, and lemon (it's also available year-round). As visiting is a major part of the holiday, people usually prepare Arabic coffee for guests, which is served black and hot, and goes beautifully with Eid treats.