From cherry blossoms to sunflowers and hydrangeas, Japan is a country in bloom
The change of the seasons and the floral displays they bring are celebrated across Japan. From the keenly anticipated cherry and plum blossoms to the cheery sunflower, flowers hold a special place in Japanese society. There is even an ancient language of flowers known as hanakotoba, by which many blooms are ascribed symbolic meaning.


Toko Tazawa is an Australian-based artist and teacher in the craft of ikebana, the time-honoured practise of Japanese flower arranging.


"Flowers and plants play very important roles in various circumstances in Japan throughout the year," she says. "Particular flowers and plants which represent each four seasons are arranged, displayed and sometimes eaten according to the specific occasion and traditional celebration."


Tazawa's favourite floral spectacle is the iconic cherry blossom (sakura). "Seeing cherry blossom in early spring is always very special," she says. "It is the sign of the end of cold winter and the coming of spring. It is absolutely breathtaking as well as uplifting. It also gives bittersweet feeling to many people in Japan as April is the beginning school year and many people start a new phase in their lives."


EXPLORE OUR INSPIRING JAPAN SMALL GROUP TOURS HERE


Even though sakura is Japan's best-known bloom, no matter what time of year you visit there is sure to be a beautiful floral display to greet you. Here, some of our favourites:
Ume (plum blossom)
In bloom: January–March
The flowering of the ume is a welcome harbinger of the oncoming spring. The blossoms of the Japanese plum (also known as the Japanese apricot) were the original inspiration for the Japanese pastime of hanami (flower viewing) before cherry blossoms won favour in the 8th-century during the Heian Period. Ume festivals, or ume matsuri, are still beloved events that draw crowds out of winter hibernation to picnic under boughs laden with fragrant pink and white petals.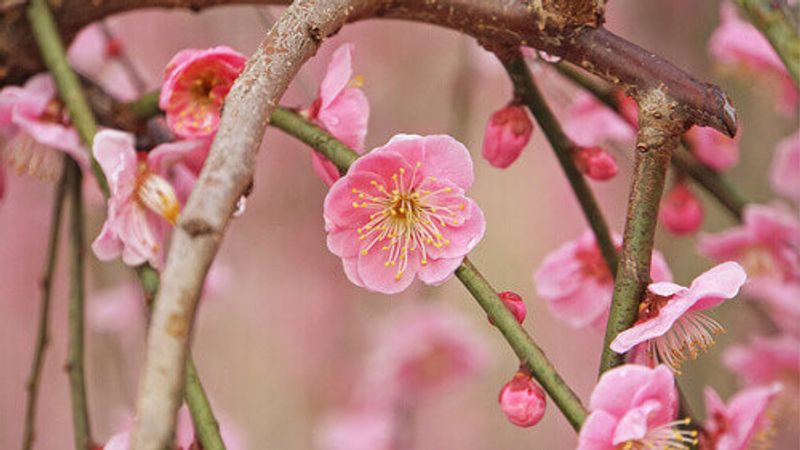 Where to see them: One of the most scenic ume matsuri is the Odawara Plum Festival in Kanagawa Prefecture, where 35,000 plum trees bloom against the silhouette of Mt Fuji.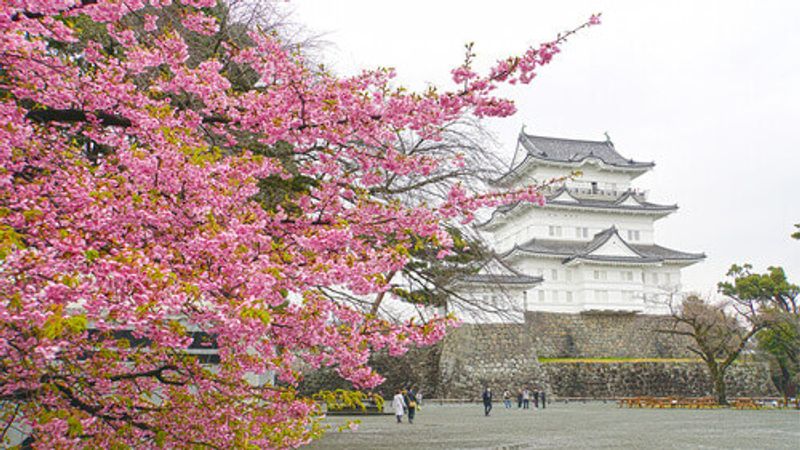 Sakura (cherry blossom)
In bloom: March–May
Each year the Land of the Rising Sun eagerly awaits the Japan Meteorological Agency's forecast for its most famed floral event - cherry blossom season. Cherry trees bloom in a wave from south to north between mid-March and early May, followed by countless hanami picnics. Often accompanied by pop-up food stalls (yatai), sakura viewing has a carnival-like atmosphere. The season begins with kaika (the first blossoms), building to manka (peak blooming) and finally hanafubuki (a cherry-blossom blizzard) when clouds of petals fall like a snowstorm on enraptured onlookers.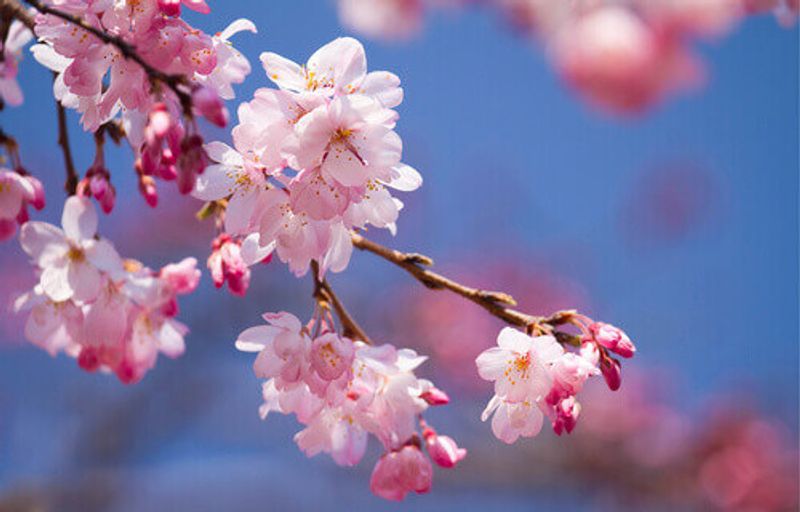 Where to see them: Mount Yoshino in Nara prefecture is often credited as Japan's pinnacle hanami site, with tens of thousands of cherry trees spilling down the hillside. In Tokyo, visit the trendy Nakameguro district, where more than 800 cherry trees line the Meguro River.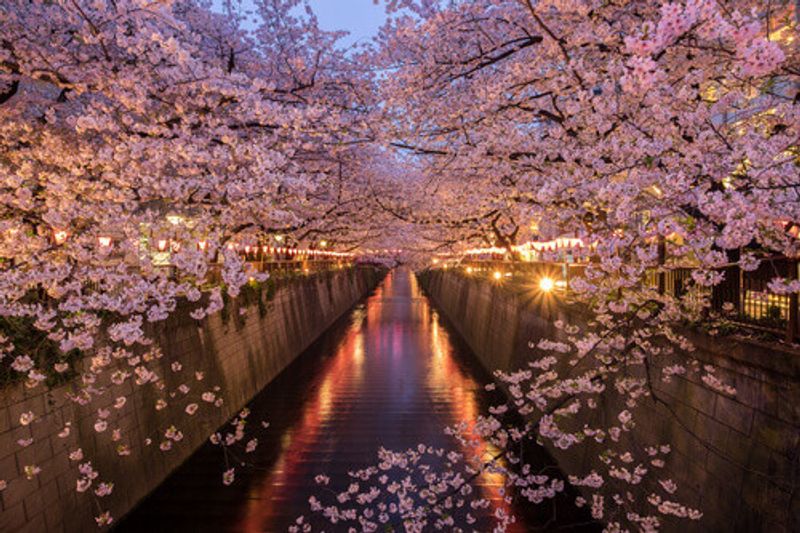 Fuji (wisteria)
In bloom: April–May
Wisteria is a common motif in Japanese arts and culture, and retains noble connotations harking back to feudal times when commoners were forbidden to wear purple. Today the Japanese wisteria's dangling strings of mauve, pink and white blossoms bring people from far and wide flocking to specialty parks each season to see hypnotic displays of the vine trained into tunnels and over trellises.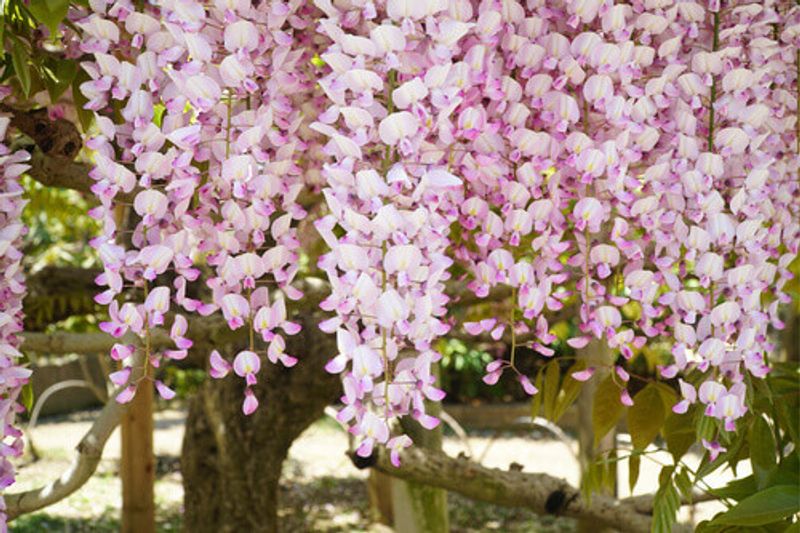 Where to see them: Ashikaga Flower Park in Tochigi Prefecture, north of Tokyo, boasts more than 350 wisteria vines. Among the most stunning sights is an 80 metre-long wisteria tunnel dripping in flowers, and the nearly 150-year-old Great Miracle Wisteria with its gnarled trunk and impossibly wide canopy.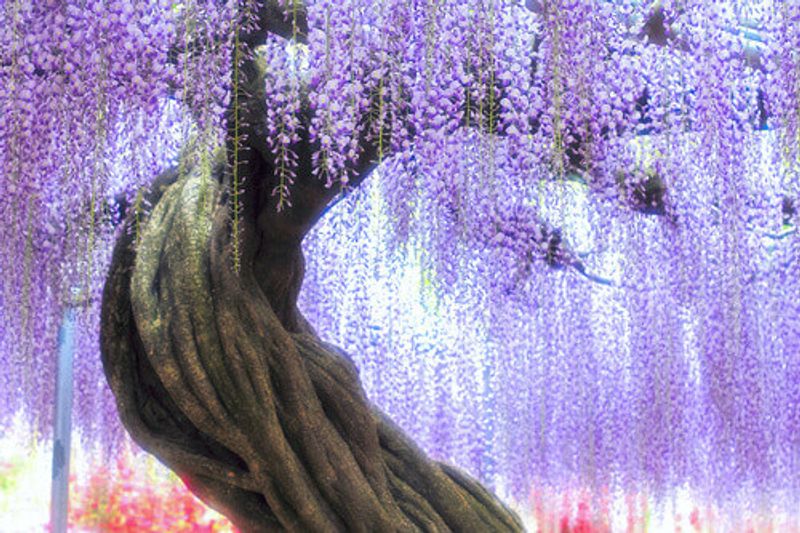 Ajisai (hydrangea)
In bloom: May–July
As the rainy season engulfs Japan, hydrangeas start to bloom in parks, temples and shrines nationwide. It is thought that this highly ornamental flower originated in Japan, where it is the symbol of the rainy season. The petals of the plant reacts to the acidity level of the soil and can switch between inky blue, pink, purple and white accordingly – a trait that made 'fickleness' another symbolic meaning of the ajisai. The water-loving hydrangea is considered at its most beautiful after a rainfall, when the clustered flower heads are beaded with droplets.



Where to see them: Kamakura city is a serene temple town south of Tokyo in Kanagawa prefecture renowned for its annual hydrangea displays. Hase-dera and Meigetsu-in temples are particularly breathtaking, where pathways are lined with clouds of blue-tinged blooms.


Himawari (sunflowers)
In bloom: July–August
With the sun in Japan comes that sunniest of flowers. At their most glorious in the peak of summer, sunflowers are fittingly seen as a symbol of radiance, but also of hope. Sunflowers can help filter radioactive contamination out of soil, and so a community-driven project saw vast fields of sunflowers planted around Fukushima after the devastating nuclear disaster. They've become a physical sign of healing in the slowly recovering region.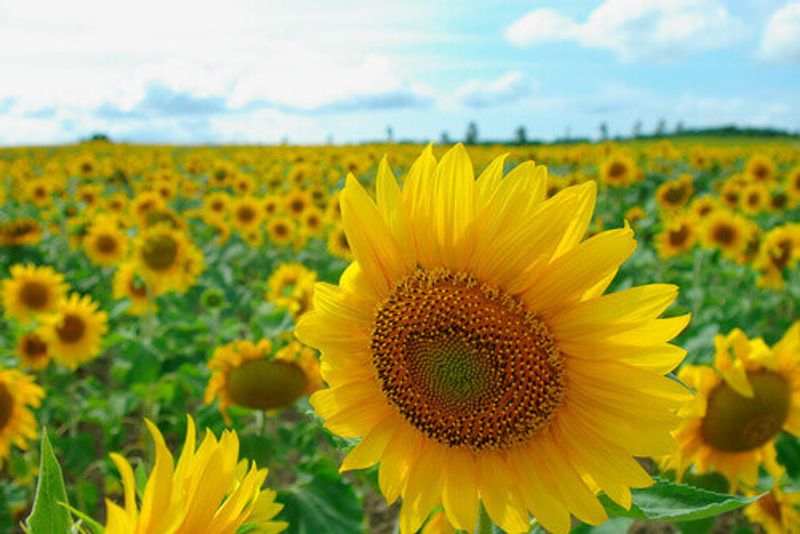 Where to see them:Every season more than a million sunflowers unfurl at Himawari-no-Sato, a flower farm north of Sapporo on Hokkaido. During its famed Hokuryu sunflower festival, visitors wander mazes plotted into the fields and explore by tractor and bicycle.


Kiku (chrysanthemum)
In bloom: September–November
The kiku is a symbol of the Japanese monarchy – also known as the 'Chrysanthemum Throne' – and is a deeply revered bloom. In a show of mastery over nature, artisan growers spend all year selectively breeding, pruning and fastidiously training chrysanthemum plants before the autumn flowering. These meticulous displays are shown off in public spaces, with the most accomplished holding pride of place at kiku matsuri (chrysanthemum festivals).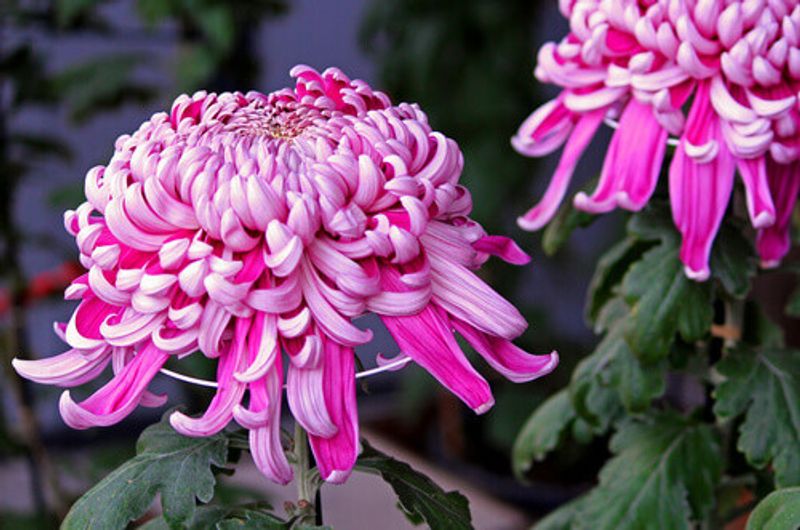 Where to see them: Yushima Tenjin Shrine and Daienji Temple in Tokyo are the settings for two of the city's most popular kiku matsuri. Look closely to appreciate the great skill that has gone into each display. After the peak of the bloom has passed, the grower will cut down their creations and being the painstaking process anew for the next season.