Japan's third largest city packs a cultural punch, with vibrants streets and world-class cuisine
Osaka is where every quirky and colourful vision of Japan comes to life. This wonderful mecca for all things eccentric has long been the economic powerhouse of the Kansai region, boasting major companies, and attractions galore. Osaka is Tokyo's edgier cousin and has plenty to offer the inspired traveller.


Take a walk (or metro ride) through the busy streets and you'll quickly learn that this vibrant city is different from its Japanese counterparts. Among the typical shrines and ancient sites for which Japan is known, you'll find wards beaming with neon signage, contemporary art galleries and friendly locals unafraid to toast with a gaijin (foreigner) at their local izakaya (pub).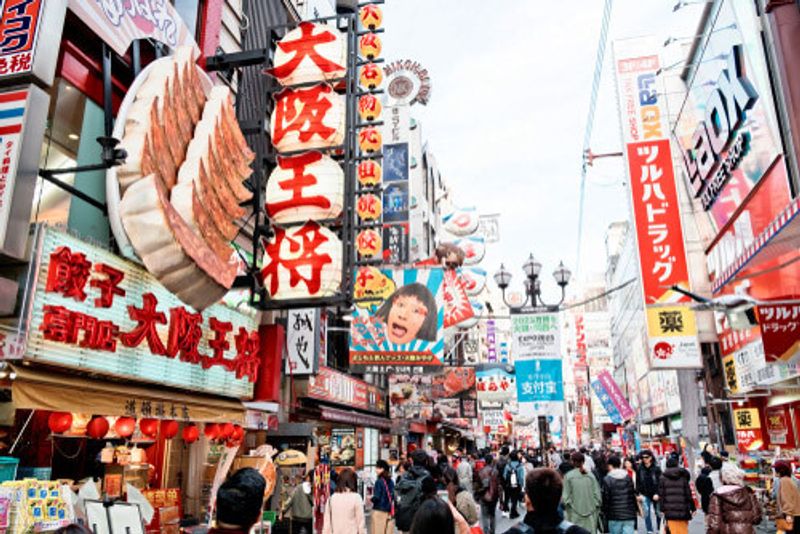 Osaka has long been an important trade city, thanks to its position by the Seto Inland Sea. Before roads or rail were viable options, ports connected Japan with the rest of Asia and eventually transformed the spot into a flourishing economic hub. Later, it added political centre to its list of titles and several times between the 5th and 8th centuries AD, it was considered Japan's official capital. This status, however short lived, led to the construction of cultural sites like schools for traditional arts (Bunraku and Kabuki) and the beautiful Osaka Castle.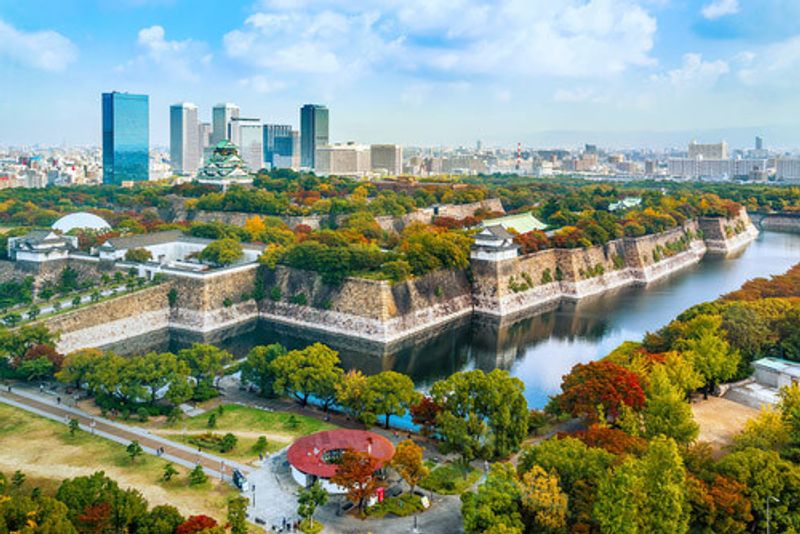 While most don't associate Osaka with traditional sites, there are still plenty to explore.


Shitenno-ji Temple in the city's south is one of the oldest in Japan, dating back more than 1,400 years. This sublime white and red Buddhist complex was founded by Prince Shotoku, an influential religious figure throughout Japanese history. Though the site looks well-preserved, many of its buildings are reconstructions, as the originals were destroyed by war and fire.


Osaka Castle is another of the city's great attractions, and a fine example of Japanese imperial architecture. While the castle standing today is yet another reconstruction, its stunning white exterior with turquoise and gold finishes is well-worth admiring.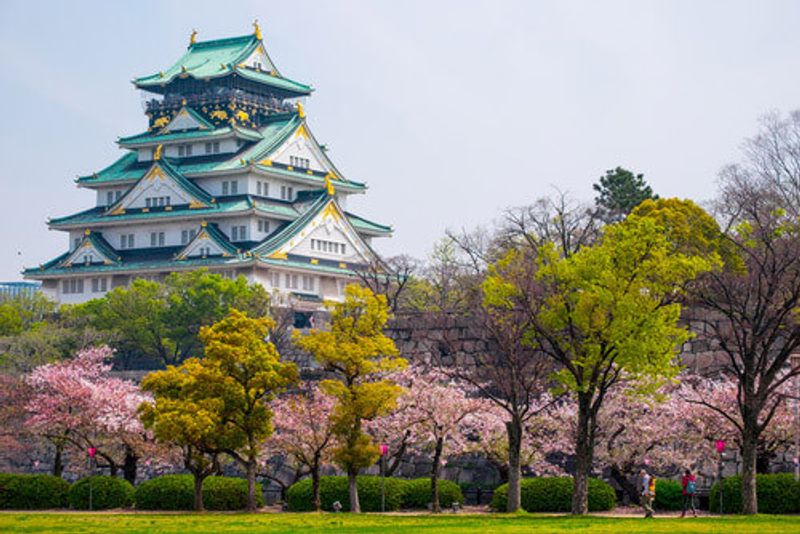 Much like Tokyo, the city of Osaka is made up of different wards and neighbourhoods. Start with a walk through futuristic Shinsekai, an entertainment district designed in the 20th century to model New York in the southern half and Paris in the north. This garish part of town is a visual assault, with colourful billboards, giant lanterns and animatronic animals waving at passersby. Despite looking like a forgotten section of an amusement park, Shinsekai hosts some of Osaka's most well-loved restaurants, such as Daruma, slinging top-notchkushikatsu (food skewered and deep-fried) and Zuboraya, famous for its fugu (pufferfish). Afterall, Osaka is the tenka no daidokoro (the nation's kitchen), so dig in!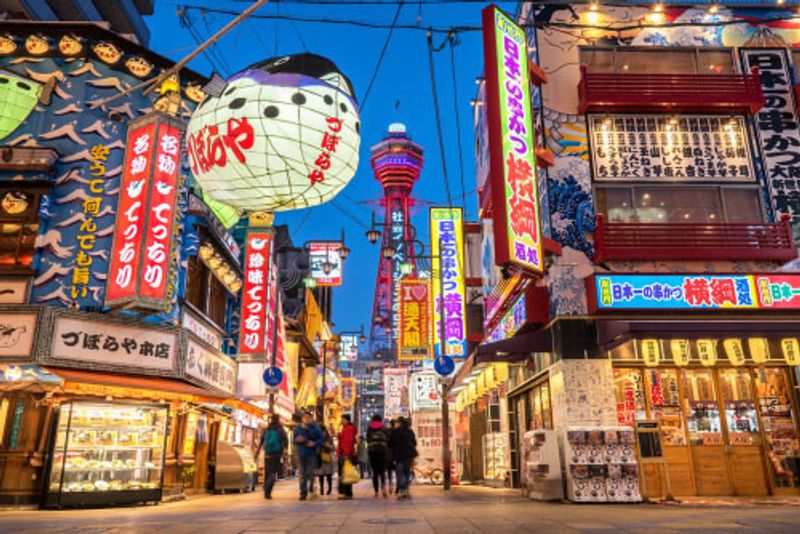 Next, continue on to Dotonbori, the buzzing heart of Osaka.
Running alongside the Dotomborigawa River, this district sparkles like a miniature Times Square; you'll find streets plastered in billboards, shops and yet more delicious restaurants. You can't visit Osaka without trying takoyaki (octopus dumplings), so head to Creo-ru for a delicious rendition topped with mayo, bonito flakes and takoyaki sauce.